Last month, I took it upon myself to begin a small DIY project – our entryway closet!
This spot is typically closed away with the door shut but I've always wanted to fix it up. Starting with a small room felt best with my skill level haha
I wish I had taken a better before photo but it's alright!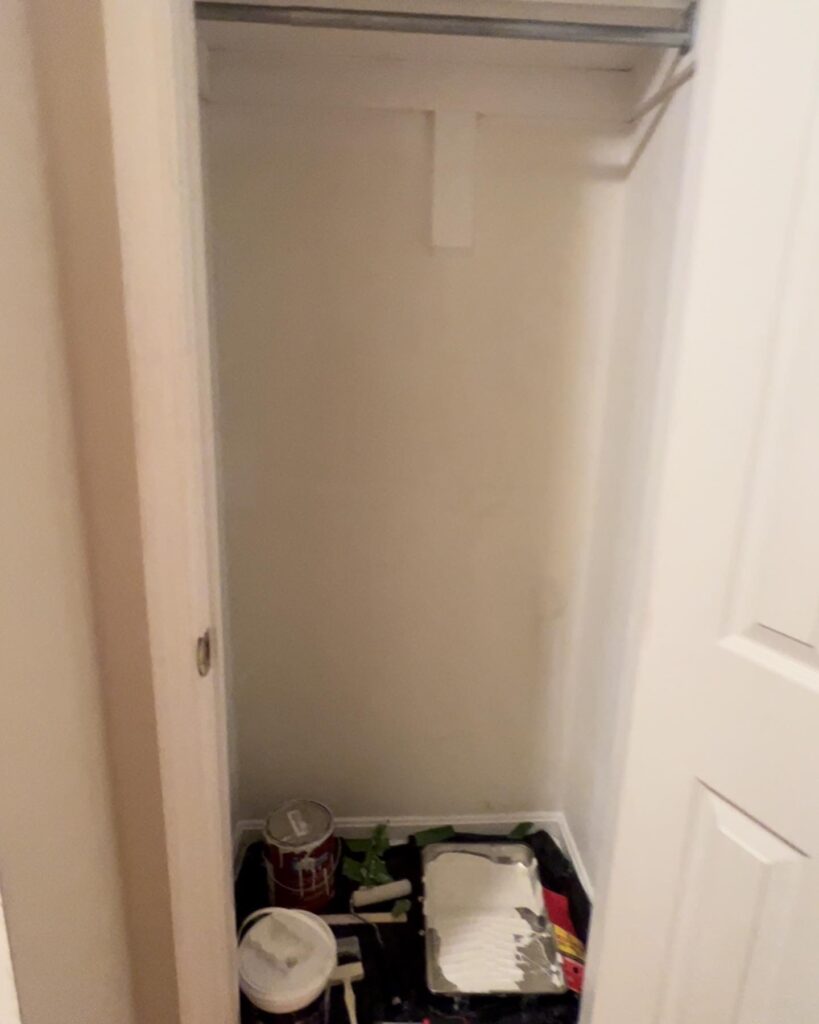 As you can seen, I had already dug up the necessary paint supplies and got started. I knew that I wanted to use wallpaper on the back wall but I wasn't sure what to do with both side walls. I brought the paint out to initially touch up the shelf and the wood panels. Once I started painting, I ended up painting both side walls with the same paint, "Marshmallow" in Sherwin-Williams Showcase.
Next, it was time to add the wallpaper. I always love to look at the wallpaper available at Target. For this project, I decided to try a wallpaper from Amazon – which I slightly regret. The pattern is gorgeous but the two rolls I bought were a tad different. The first was perfect and everything was so easy to line up. The second roll caused trouble.
No matter how I applied the wallpaper, the pattern was always diagonal on the roll! Insanity. Lol
Here is the print I chose: Eucalyptus Wallpaper.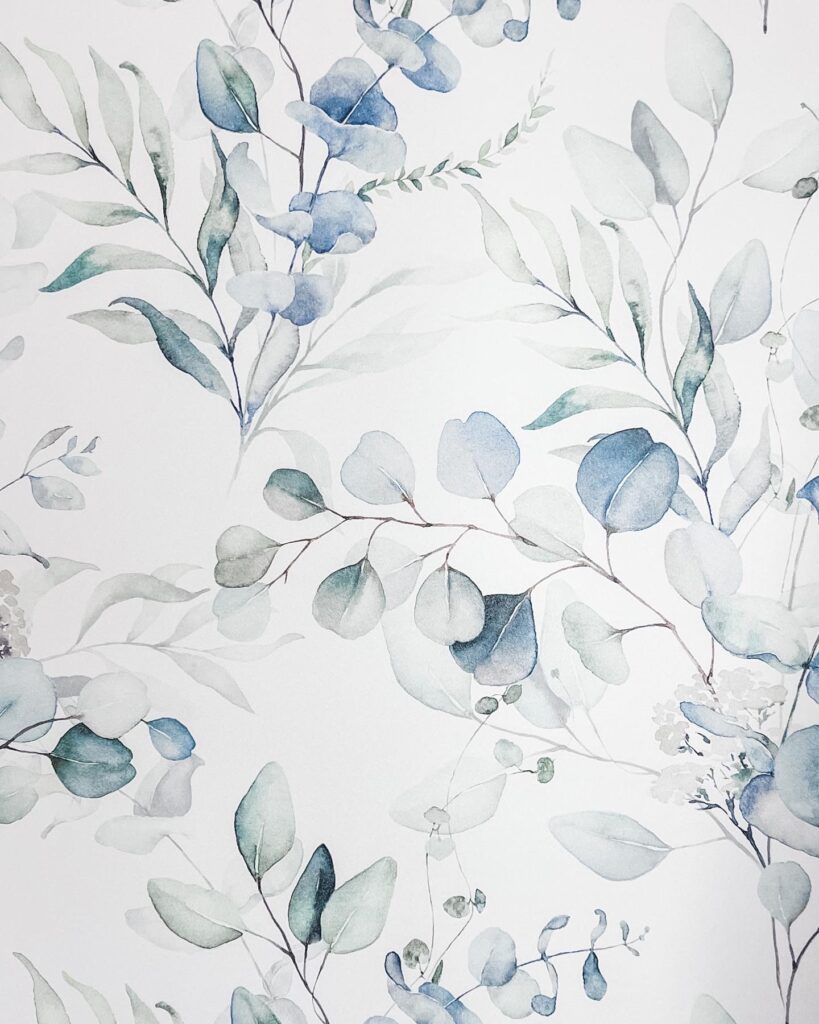 Next, Tim and I purchased two white baskets from Target to add to the shelf. I brought our shoe rack down from the master closet, and voila! Our closet is finished.
In the future, I would definitely like to touch up some of the wallpaper spots. The left side of the closet is nowhere near perfect, but as I said it is tucked away so for now I don't mind 🙂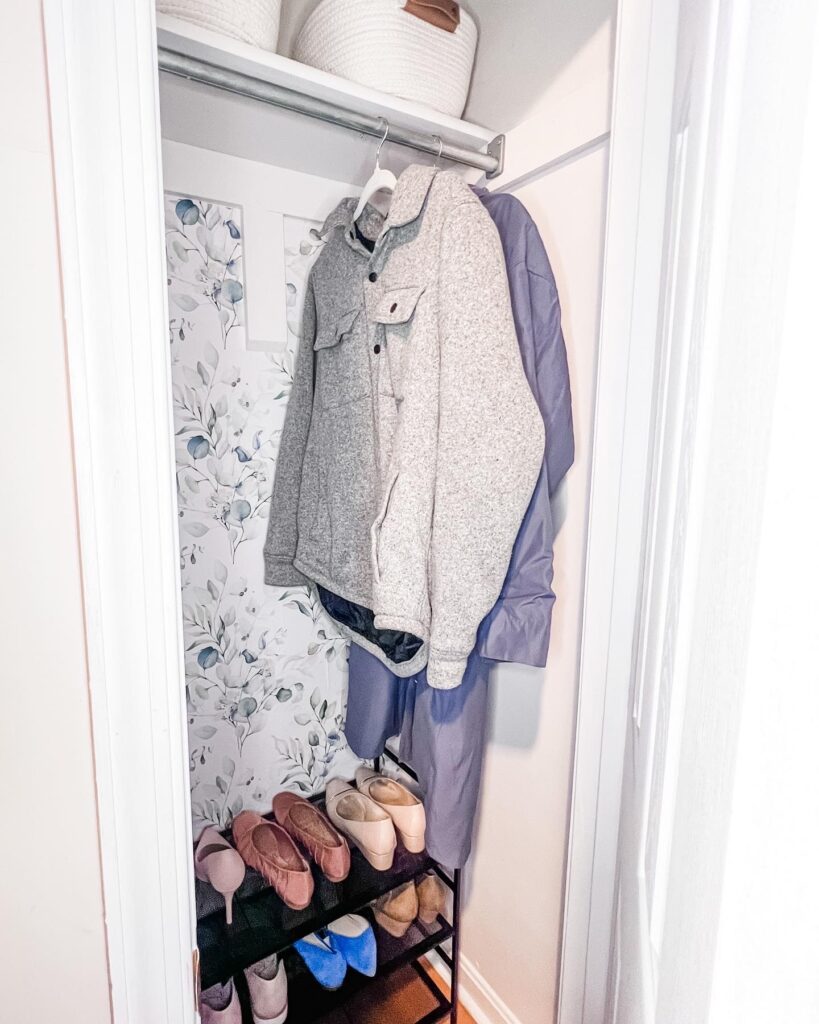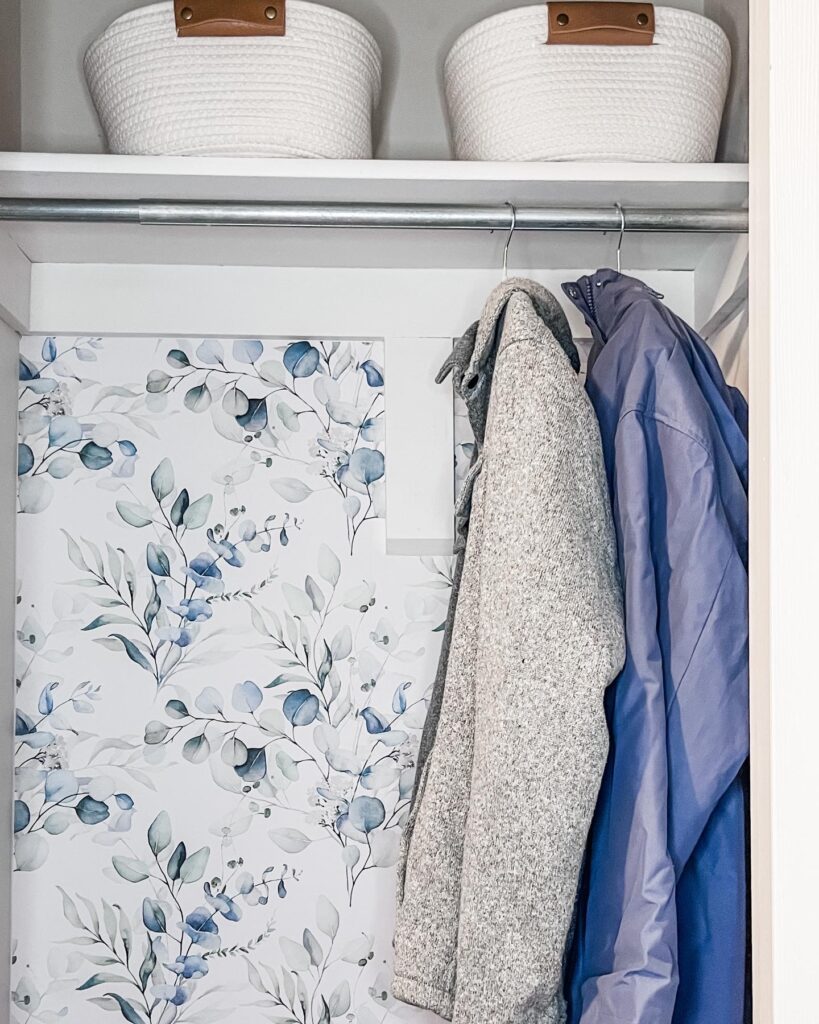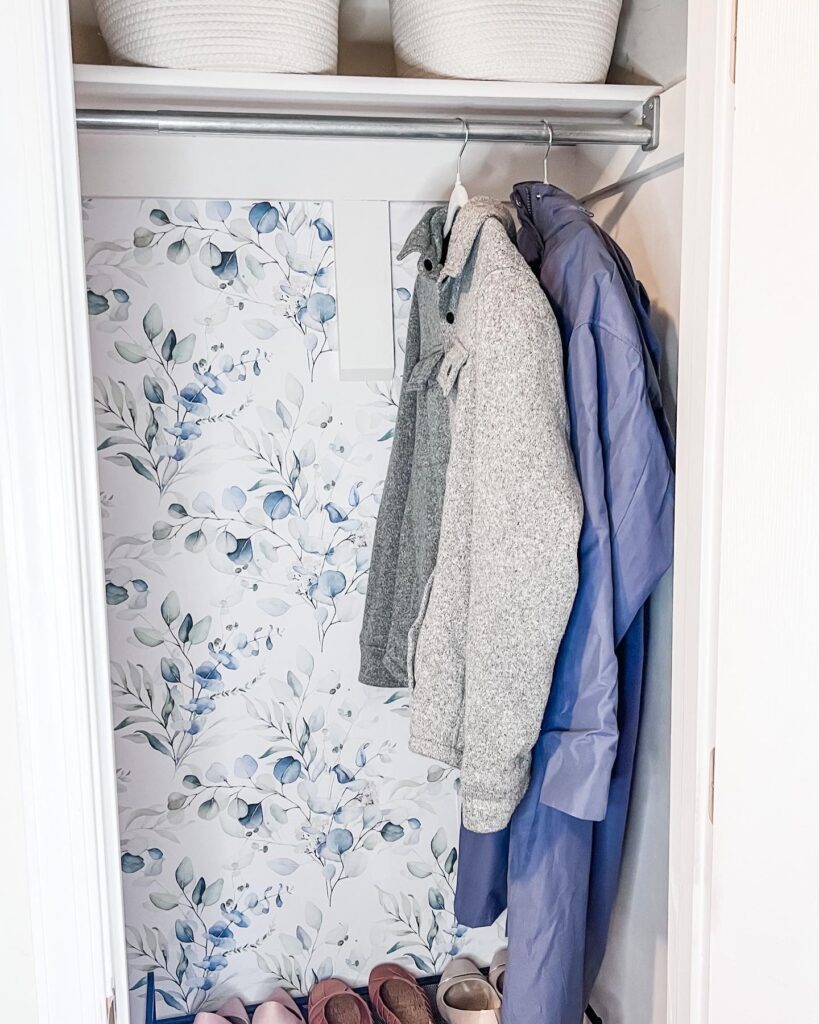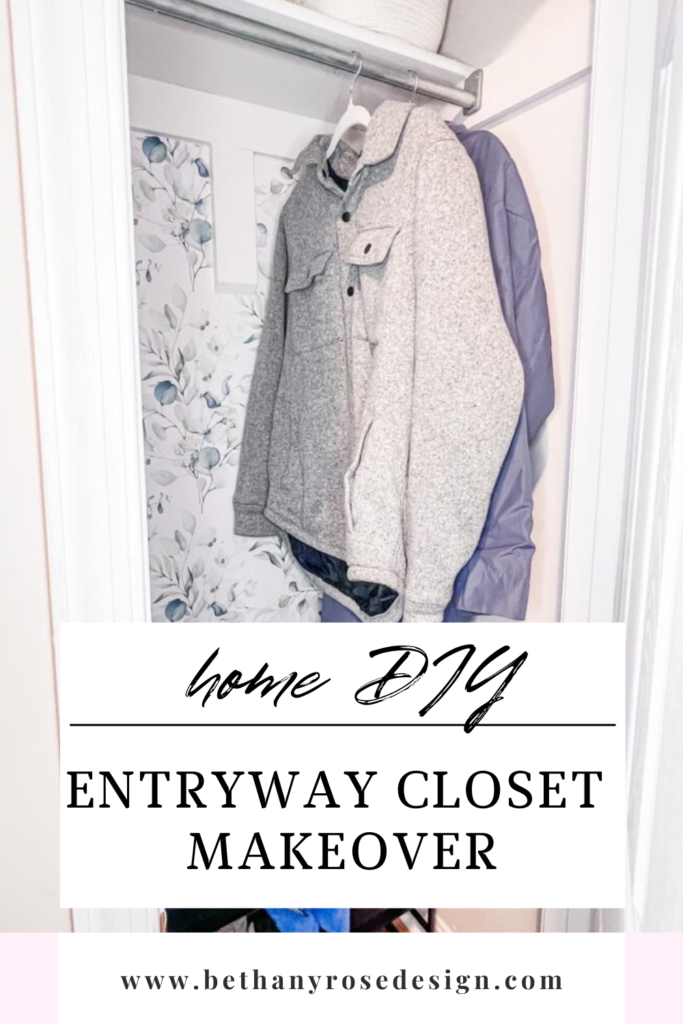 ---
Follow my accounts below for more content!