In May, I celebrated our wedding at my bridal shower! My Maid of Honor (MOH) planned and put together a wonderful shower with the help of my bridal party and my mom.
I knew the theme was "Brunch and Bubbly"! So I was already excited about that, haha. Everything else was a surprise though!
When I first walked into the hotel, there was a welcome sign in the lobby for the party. My family took photos of me by the sign before heading into the room 🙂 Some I took by myself, some with my MOH, and some with Tim, as he escorted me to the party.
Here is me all giddy and excited for my bridal shower! haha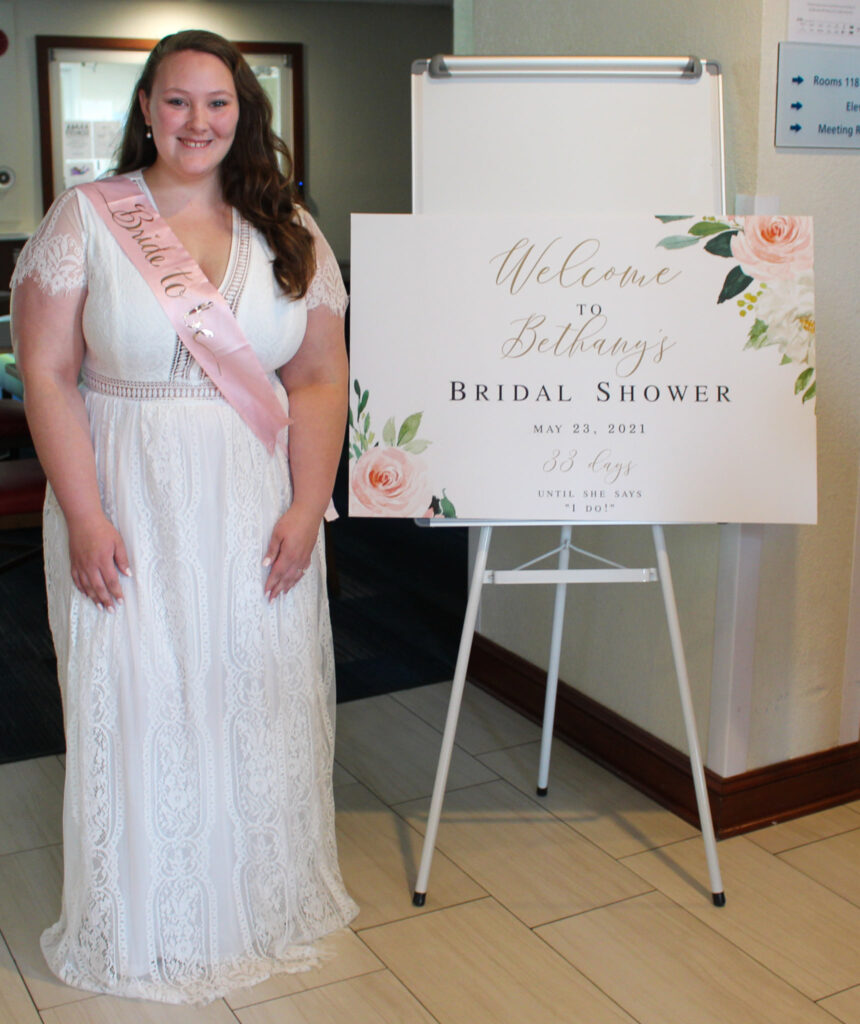 My dress is from Amazon and it was so comfortable! I love the lace overlay and received so many compliments on it at the party. You can find it here.
---
As I walked into my bridal shower, my little sister was recording me – so I was bit distracted by that, but everyone in the room was waiting for me to enter! I first saw Tim's mom and grandmother, and then all of my family and friends. I took a brief walk around the room looking at all of the décor, food, and of course, the mimosa bar before I headed around to see my friends and family.
I was handed this adorable David Tutera heart glass filled with a tasty mimosa, before making my rounds.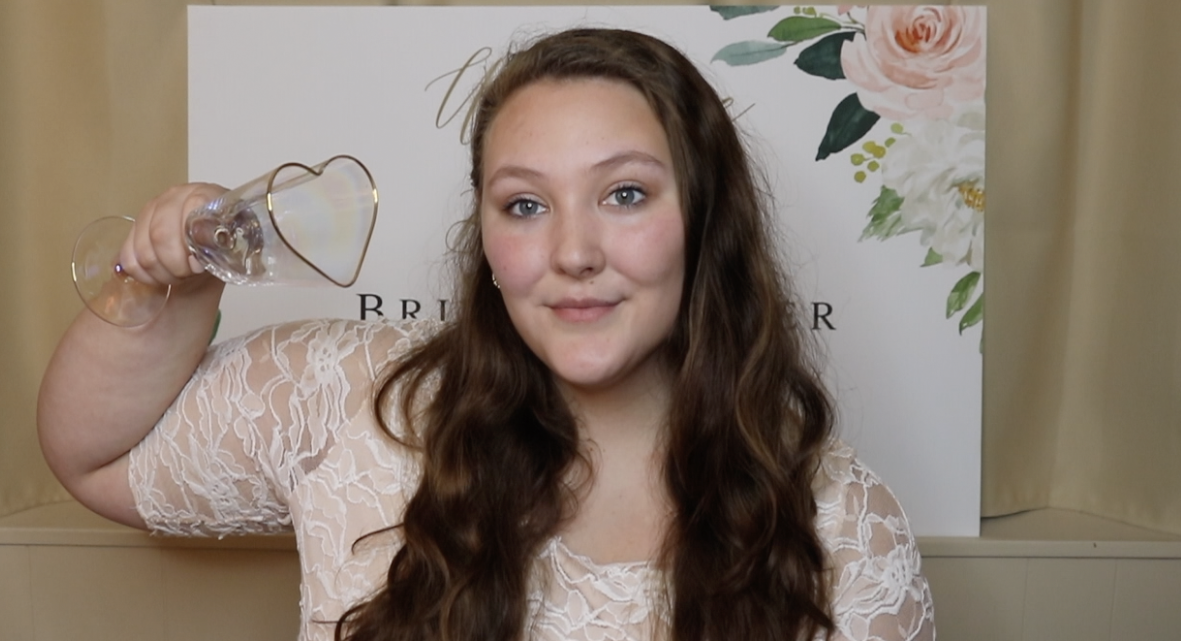 After speaking with just about everyone, my MOH announced that people could begin to eat. Ally, along with my mom and sister, made a wonderful breakfast brunch buffet.
I love a good yogurt bowl with granola, and so my mom made sure to include that. She had actually "tricked" me a couple of weeks before the party stating that she was going to make my dad a yogurt parfait and asked what I recommended. lol So I made sure I grabbed a bowl of it. I also love how the granola was stored in vases – great idea if you're looking to set up a bridal shower or really any party!
Ally brought an everything bagel salad and it looked amazing! My plan was to get some of that on the second plate run, but there was too much going on to think of seconds, haha
Next we had french toast sticks, chicken and waffles (so fun!), a cheese platter, and deviled eggs. Yum!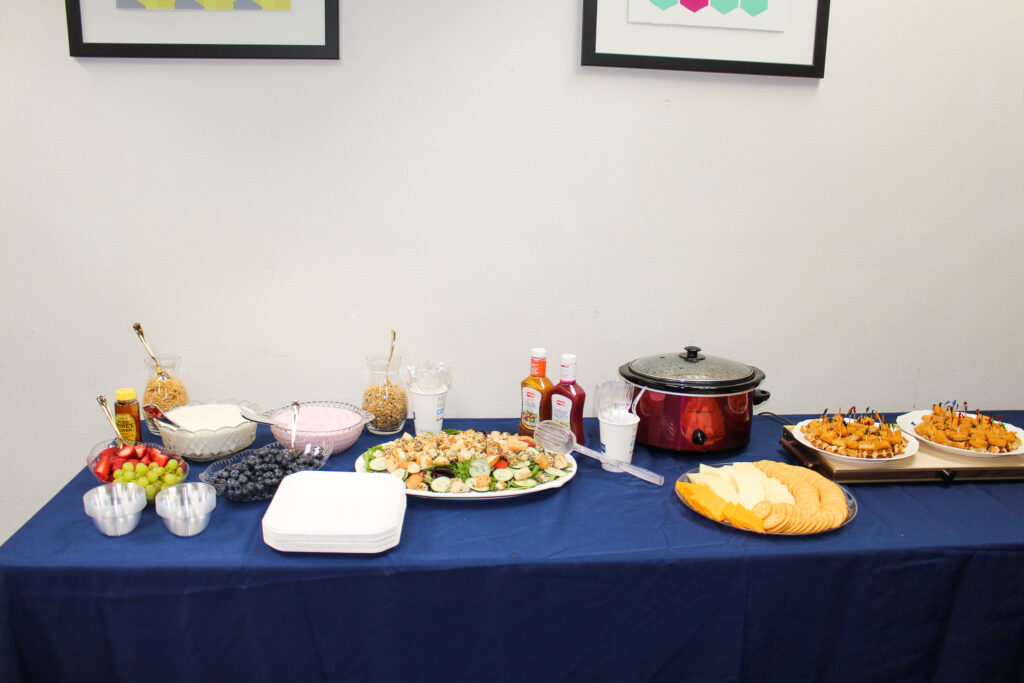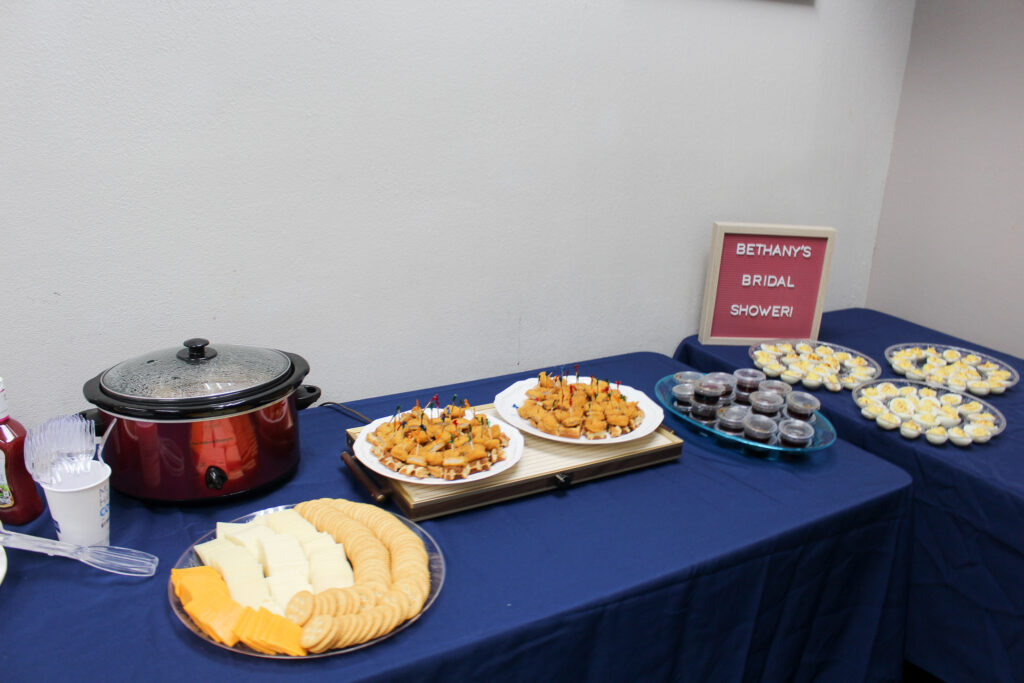 We all sat to eat and chit chatted. Ally, Jenny, and Abby – my bridesmaids – ensured that people had guessed how many "Kisses for the Soon-to-be Mrs" and announced the winner! They also passed out a wedding trivia game that they could fill out.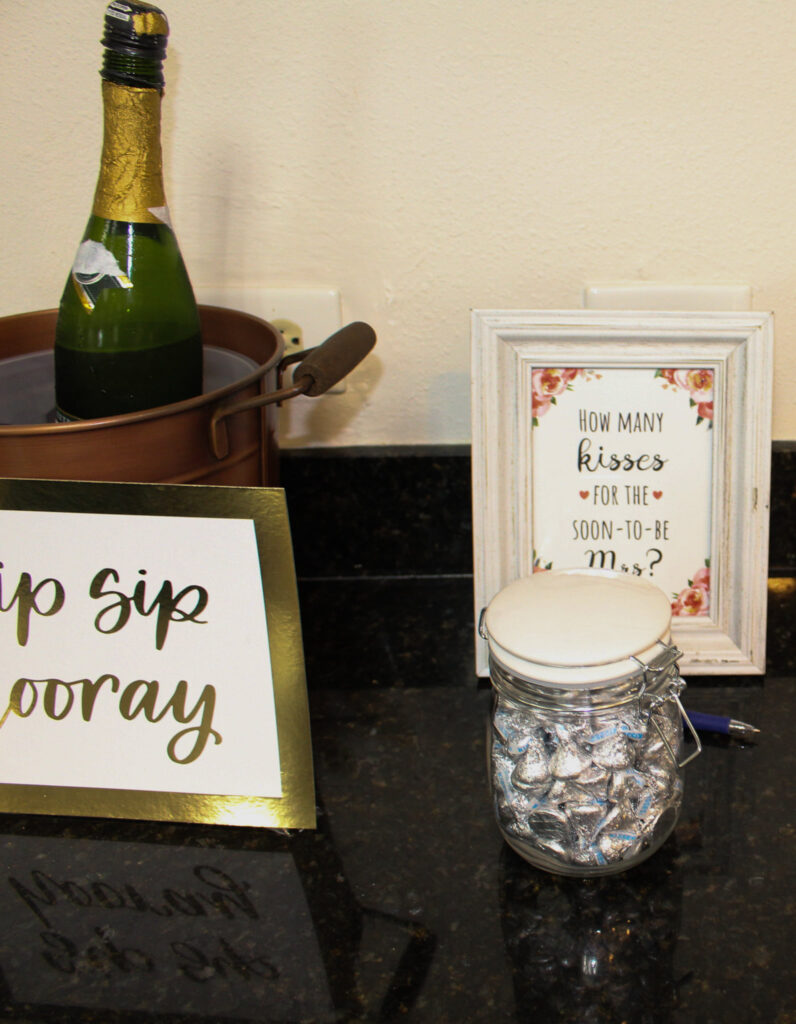 We decided that I would announce my answers before we heard the correct answers. Surprisingly, I did pretty well! haha
Here's a photo of the game we played. My MOH found it on Etsy!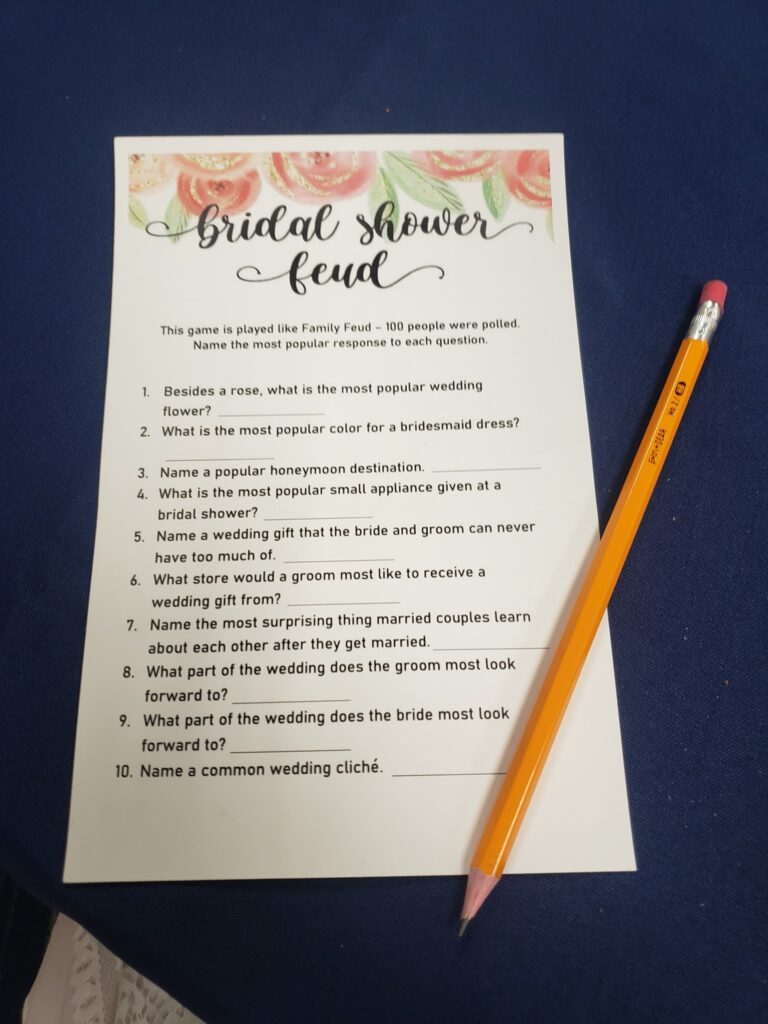 Next, we played a game called "What did the groom say?". My MOH had come over a couples of weeks before and asked Tim all sorts of questions. Then at the shower, I had to guess what HIS answers were! It was a ton of fun and his answers were pretty cute!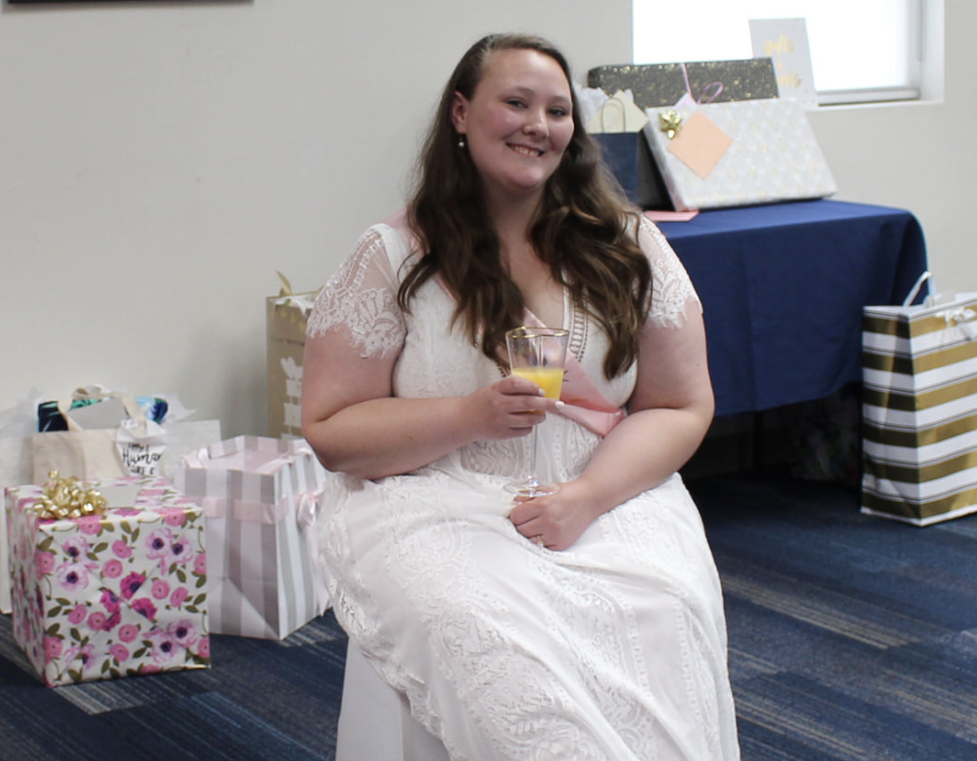 Then I opened my gifts! They were all so lovely and I appreciate every single one of them.
If you'd like to see what I got, then you can watch my YouTube video, "What I Got for My Bridal Shower & Registry Ideas For Your Own Registry!".
It was honestly so fun!
After presents, we had dessert. This beautiful display was created by my MOH, bridal party, mom, and my aunt! I'm a sucker for chocolate covered strawberries so this was so nice of my aunt!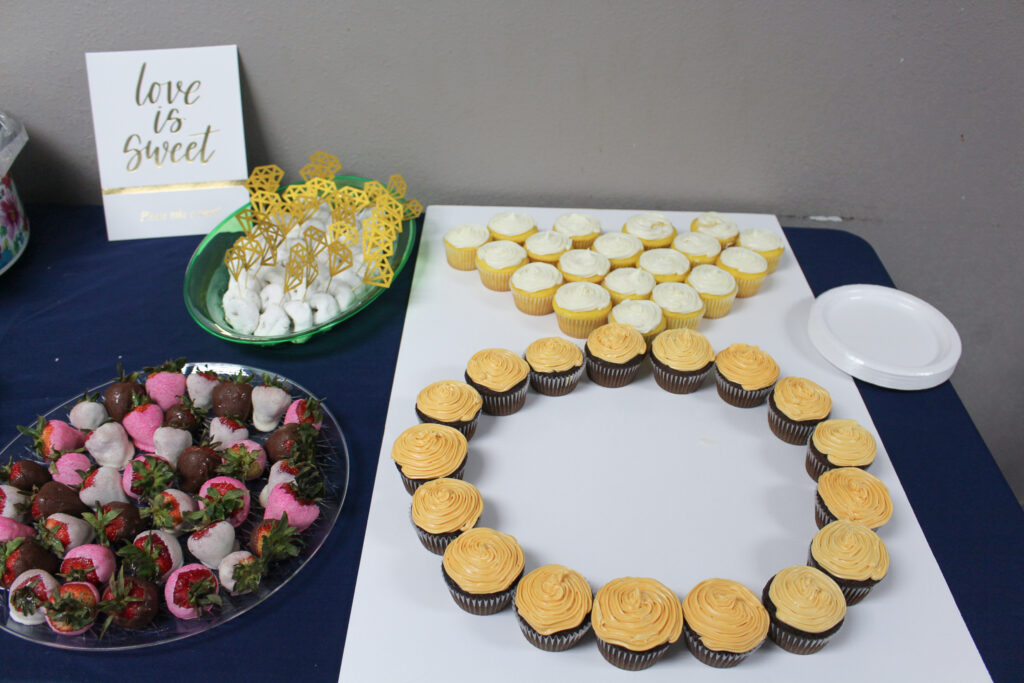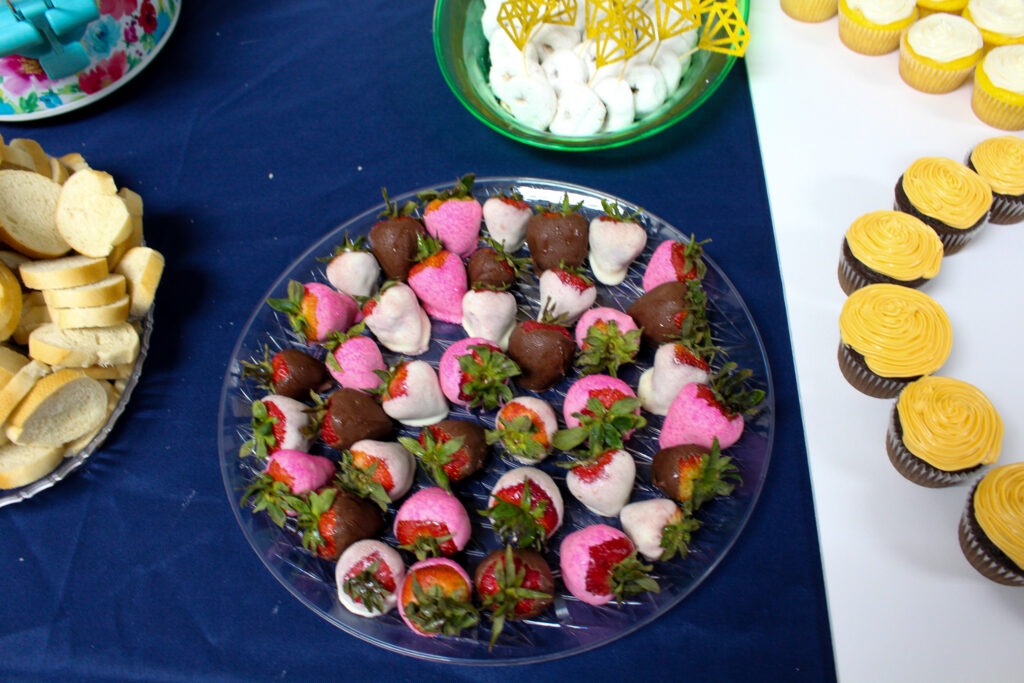 I had such a lovely bridal shower and it was so exciting being able to celebrate with everyone! (P.S. see below for more photos!)
I hope you enjoyed this post! Don't forget to check out the rest of my Wedding Series! My Bachelorette Trip, Wedding posts, and my Honeymoon post will be up in the next couple of weeks.
Thanks for reading! ?


---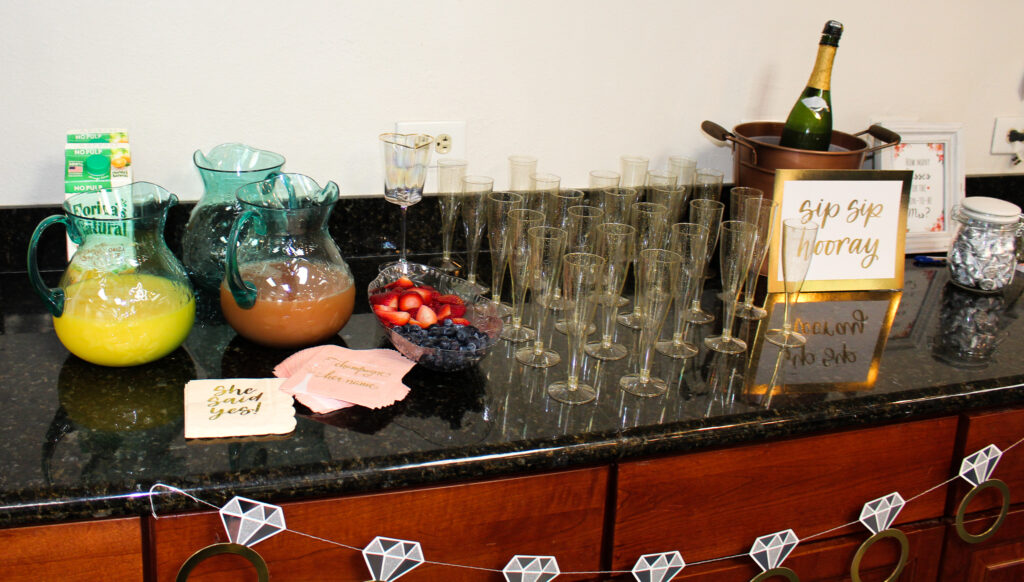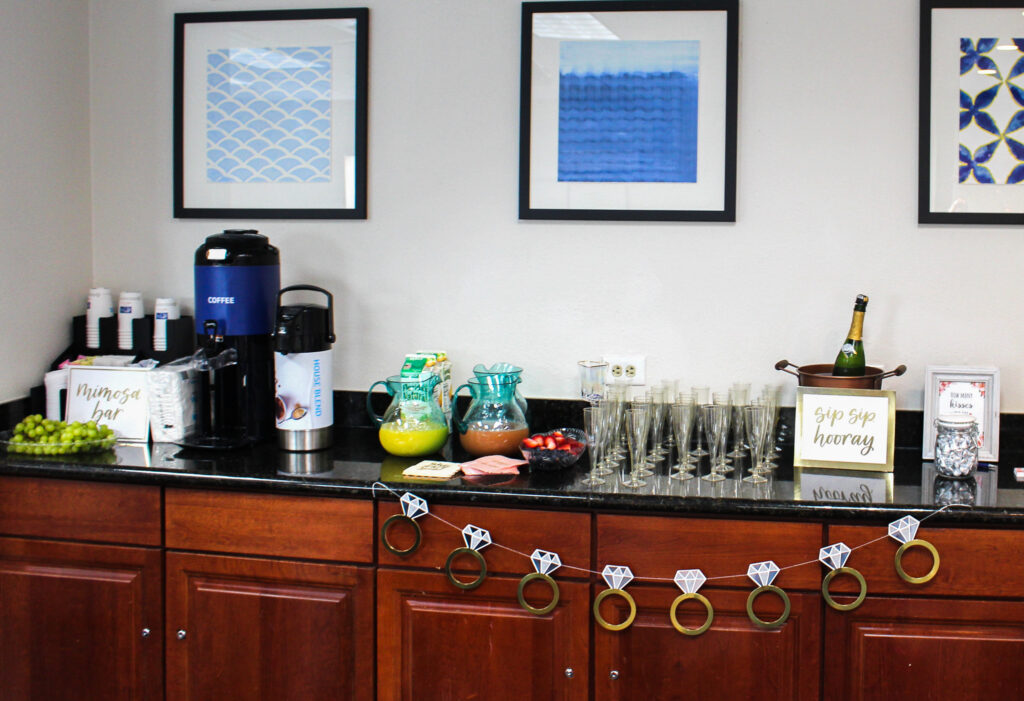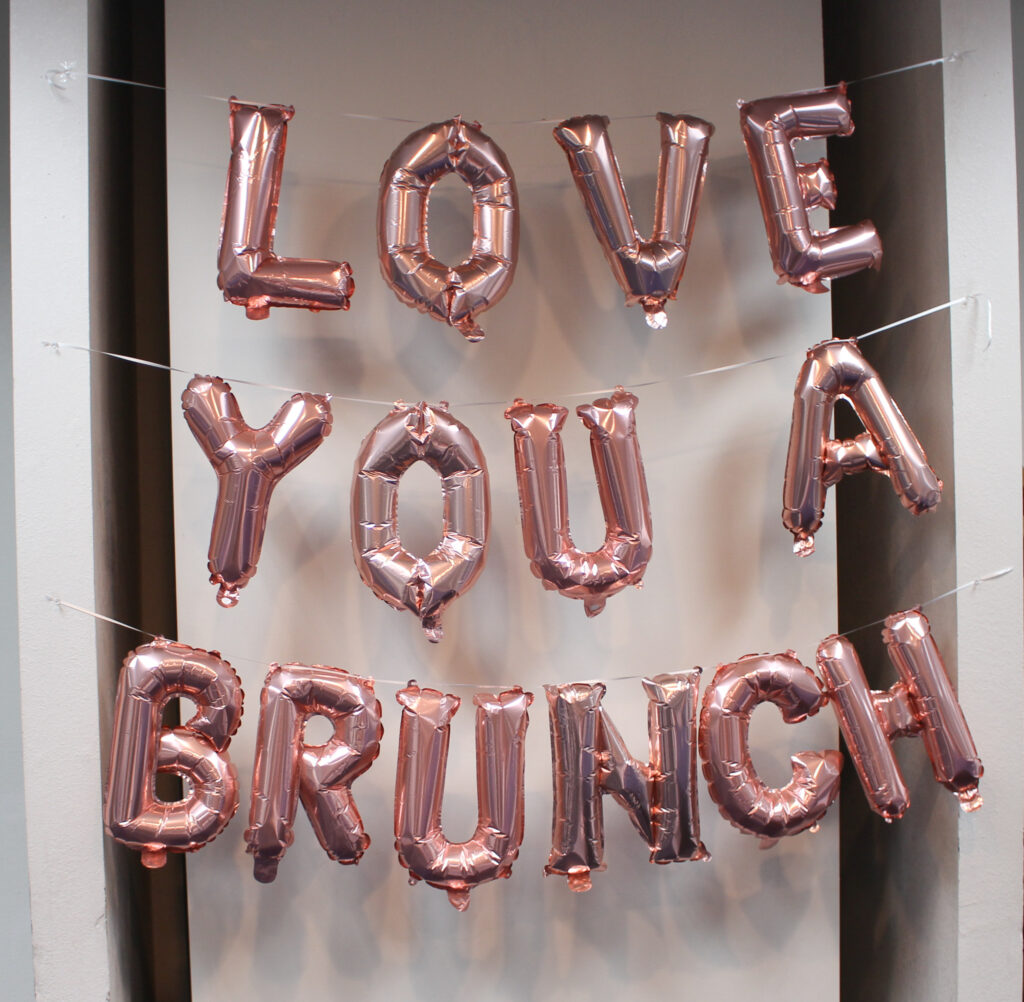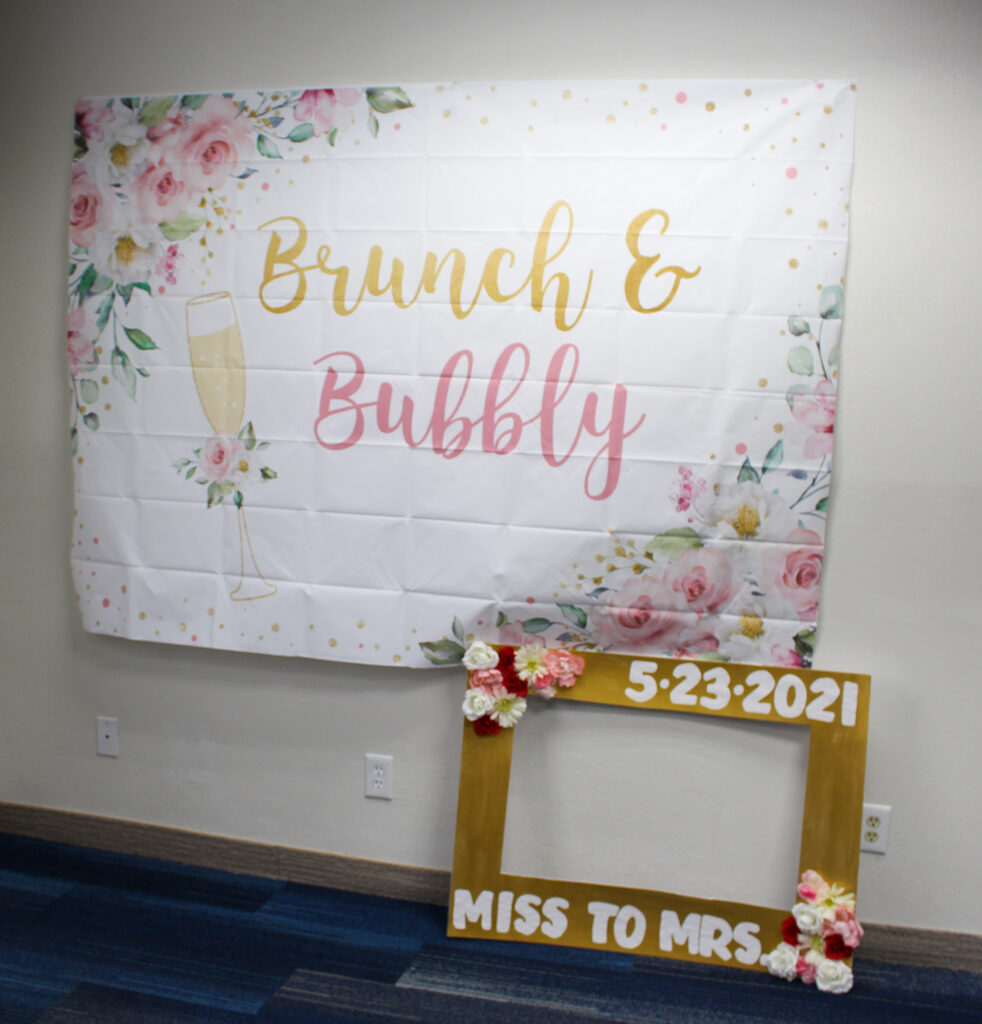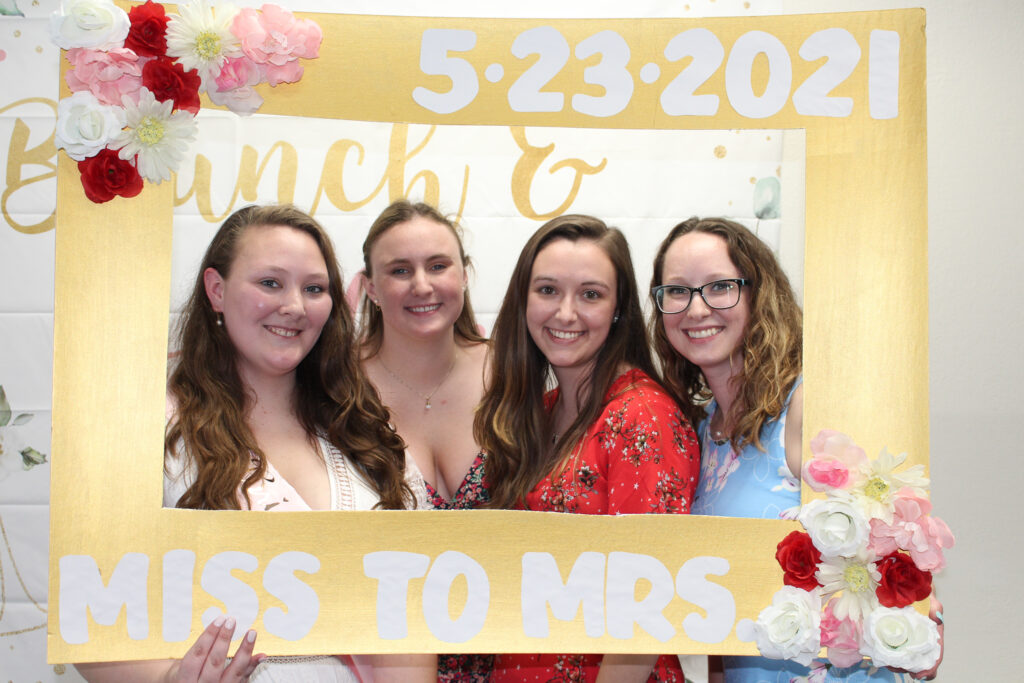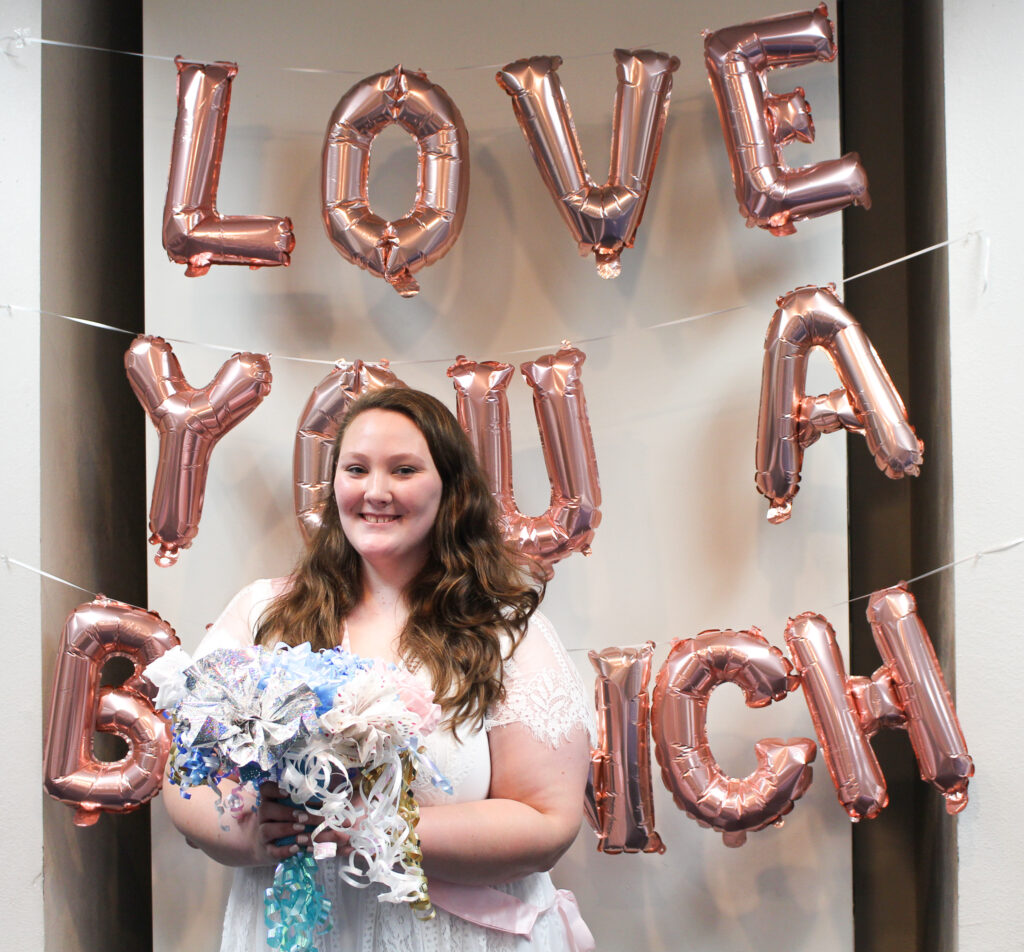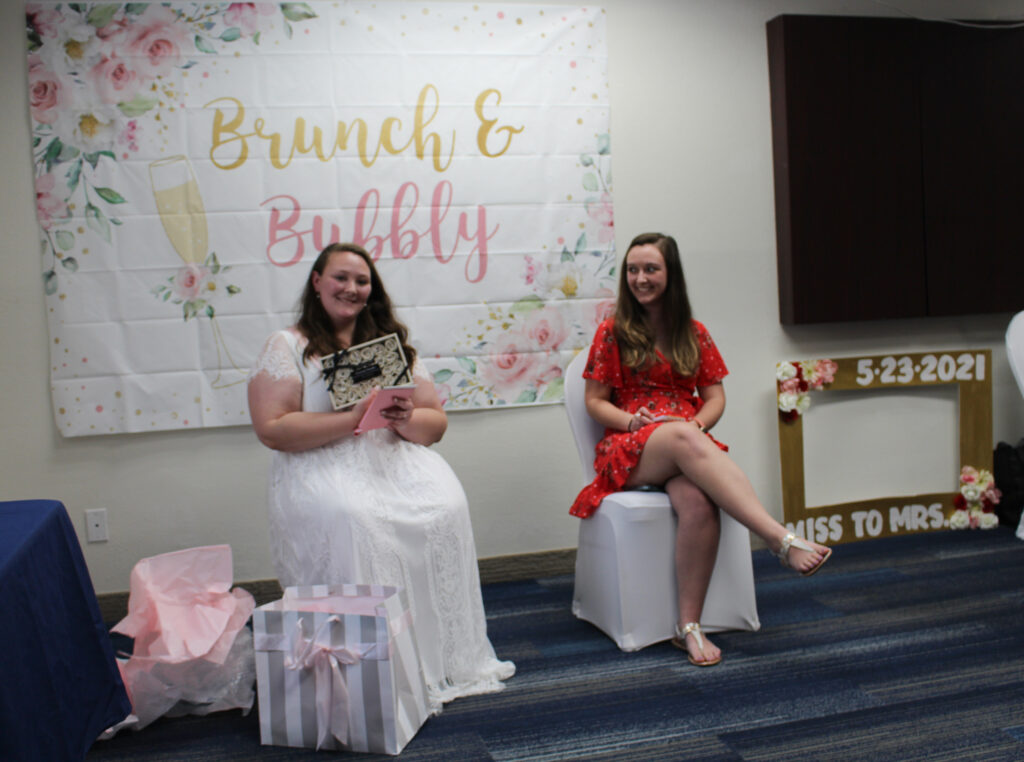 ---
What's your favorite bridal shower theme? Let me know in the comments below!
Don't forget to follow my accounts for more content!