Weekly Spread of my Erin Condren Vertical Lifestyle Planner.
I love using a planner to plan out my week and to organize my daily and weekly to-do's.
Using decorative stickers, washi, and fun pens can help to make any task (whether it be exciting or stressful) seem better! I love using kits that are associated with the theme of the week too!
The sticker kit below is from the Glam Planner shop that is run by Elle Fowler. I have been buying stickers from her shop for years now.
This New Year's Eve kit made me feel a bit more festive this New Year!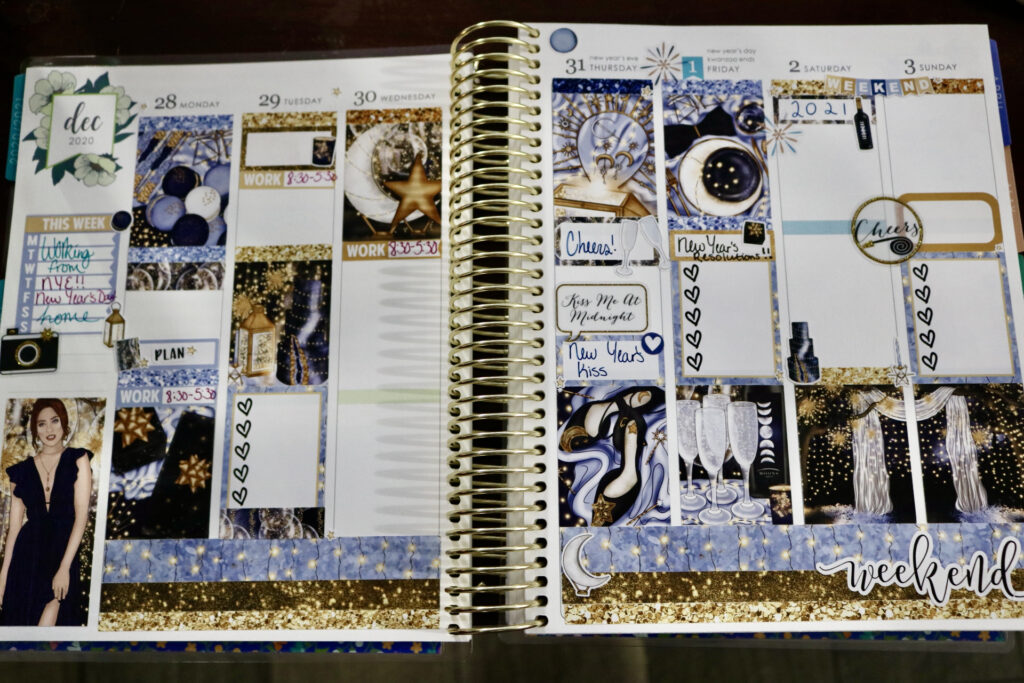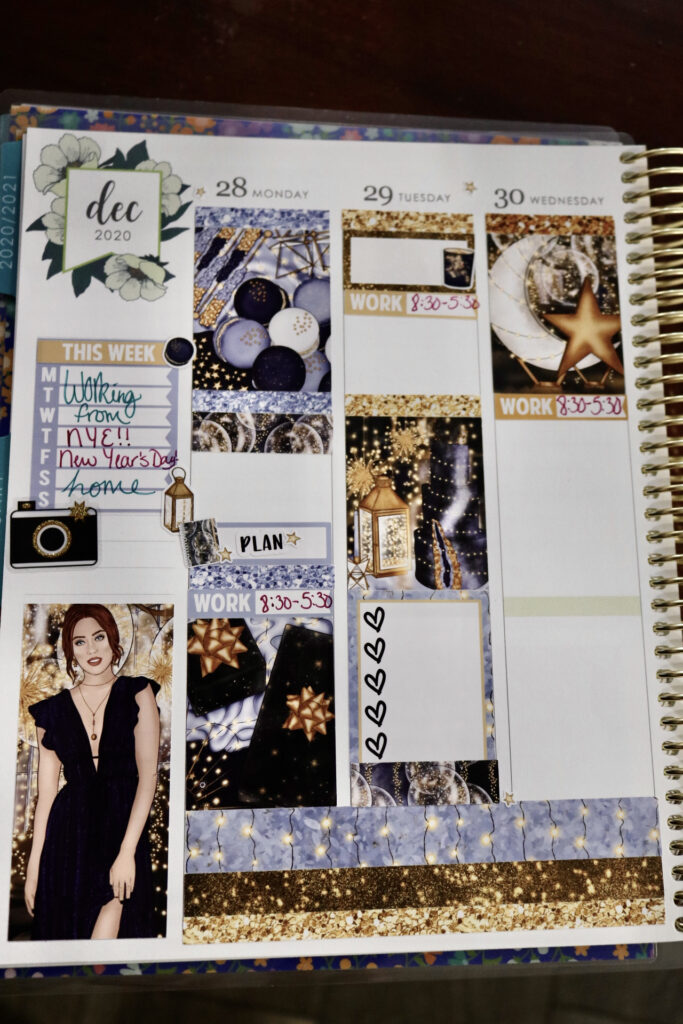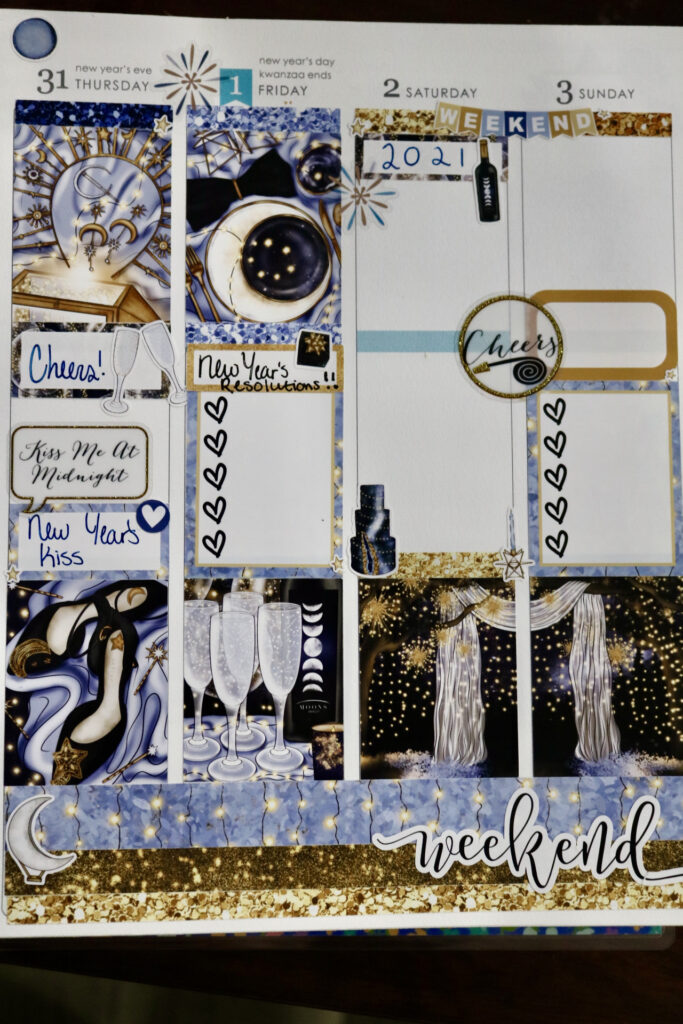 If you're interested in starting your own planner, or looking for planner supplies then check out my post below on "Getting Organized in 2021 – Planning and Planner Supplies"!