L.O.V.E.
Tim definitely knows how to spoil me! This was one of my favorite Valentine's day I've ever had. I wanted to write about it simply because it was all so sweet.
To start, Tim surprised me the week before with a gorgeous Swarovski necklace. I was not expecting it at all! We had ordered a new laptop for me, and I knew he would be picking it up soon. He came home from work one day with the laptop (slight surprise because it wasn't due to be picked up yet), snuck the laptop into my office, and then asked me, "Why is your office light on?". I got up quickly, figuring it was my laptop but when I opened the door, there wasn't just one bag, there were two! One for my Macbook Air and the other for my necklace 🙂 It's made from Swarovski crystals in the shape of a heart, with a gorgeous infinity symbol looping through it. The change and infinity charm are rose gold – my favorite!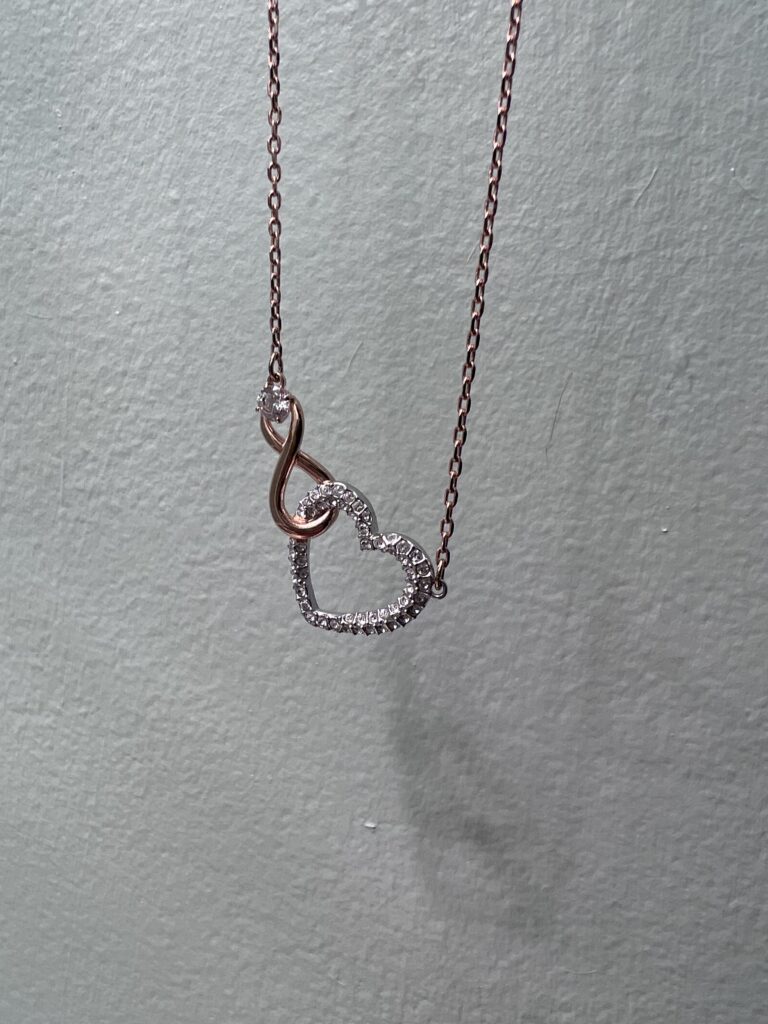 Then, the night before Valentine's day, Tim gifted me one of the sweetest gifts – a custom record with a photo of our wedding on it. To make it even better, I brought out my record player and played it. "I Get to Love You" by Ruelle – our first dance at our wedding ♥️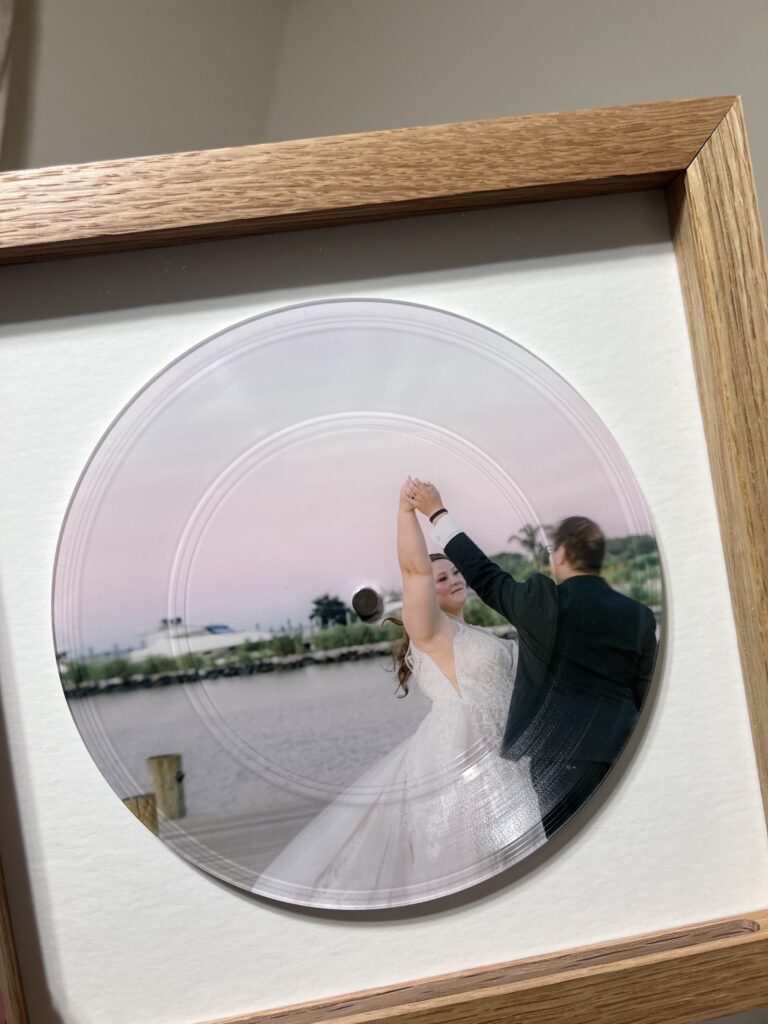 On Valentine's Day, Tim had beautiful flowers delivered to the house! He also brought home various chocolates to me and a card 🙂 We got takeout and enjoyed sitting on the couch watching TV together. I gave him a card, a heart shaped box full of Valentine candy and his favorite snacks, and a DIY Date Night jar I made for him!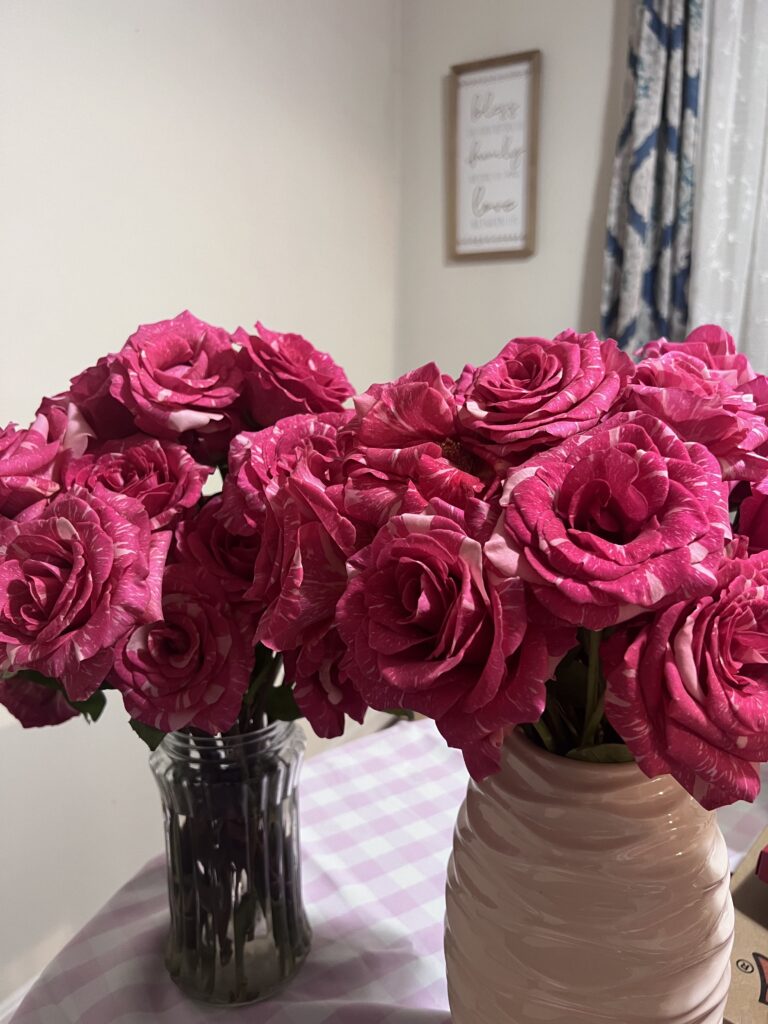 How did you celebrate Valentine's day? Let me know in the comments!
XO

---