Okay, I'll admit it. I love Target… especially, the Hearth & Hand with Magnolia section.
I mean, come on, every time I go to Target I have to walk through this section. Usually there are several pieces I see that call out to me. SO I wanted to share those items with you all!
---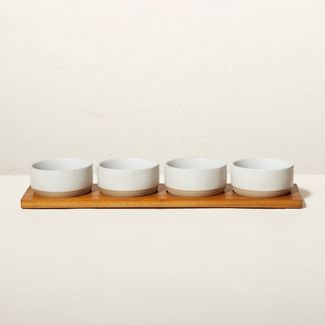 One of my favorite pieces I use is their multi-bowl serving piece. The four bowls come on a wood paddle serving board and they're useful for so many things!
Photo Source: Target
Tim and I have already used this item several times when we host. The picture below is actually from when we hosted Father's day – the Wood Paddle with 4 Speckled Stoneware Bowls was used to hold burger toppings!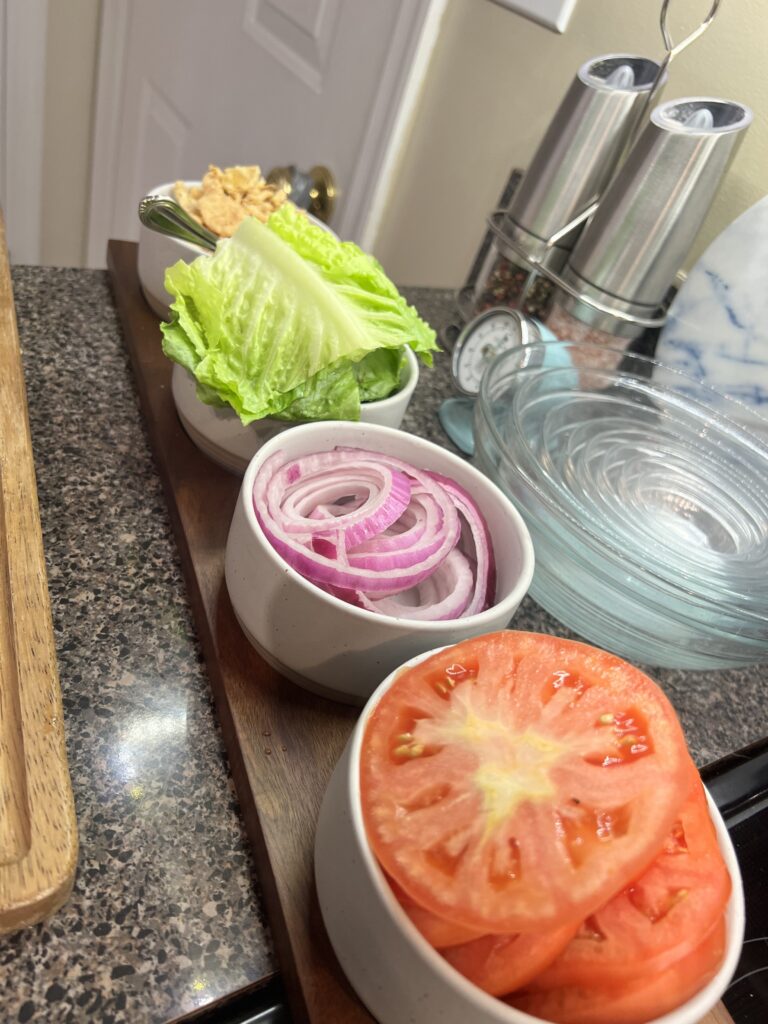 The Wood Cookbook Holder with the Metal Ledge is also one of my favorites. This is something I'd like to get for Tim and I some day soon- and I actually gave one to my sister and brother-in-law as a housewarming present! It sits on my sister's countertop 🙂 Here's a pic from Target showing how it looks!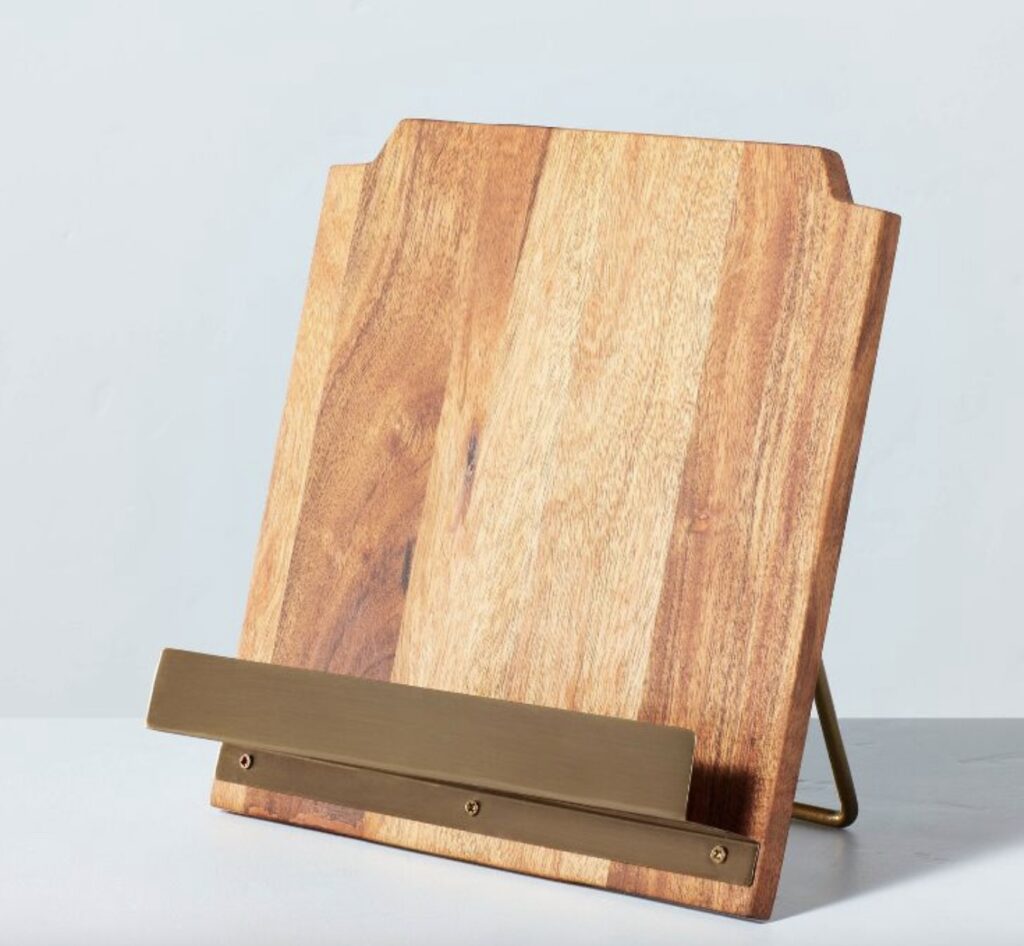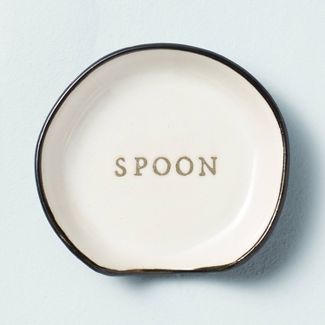 If you're looking for something small that may make a difference, then the Stoneware Spoon Rest may be perfect for you! I think this is so classic, yet I haven't purchased it yet haha The best part? It's only $2.99!! What?! It is a steal.
Photo Source: Target
These mugs are perfect to add to your kitchen for you and your husband! The pair of Stoneware "Hello Handsome" and "Morning Beautiful" mugs are great for sharing your morning coffee together 🙂
Photo Source: Target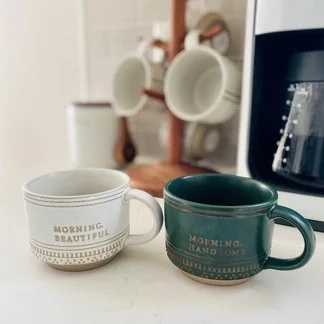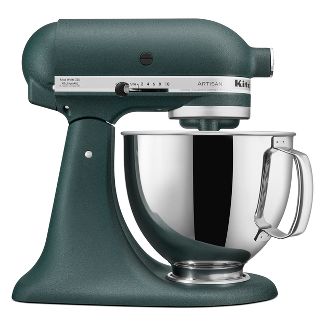 The KitchenAid Mixer, "Pebbled Palm", is honestly one of my favorite KitchenAid Stand Mixers that I've seen. It catches my eye every time I'm in the Hearth & Home section! haha
It honestly looks so rustic – but also like it can pretty much fit in with any kitchen aesthetic that you choose.
Photo Source: Target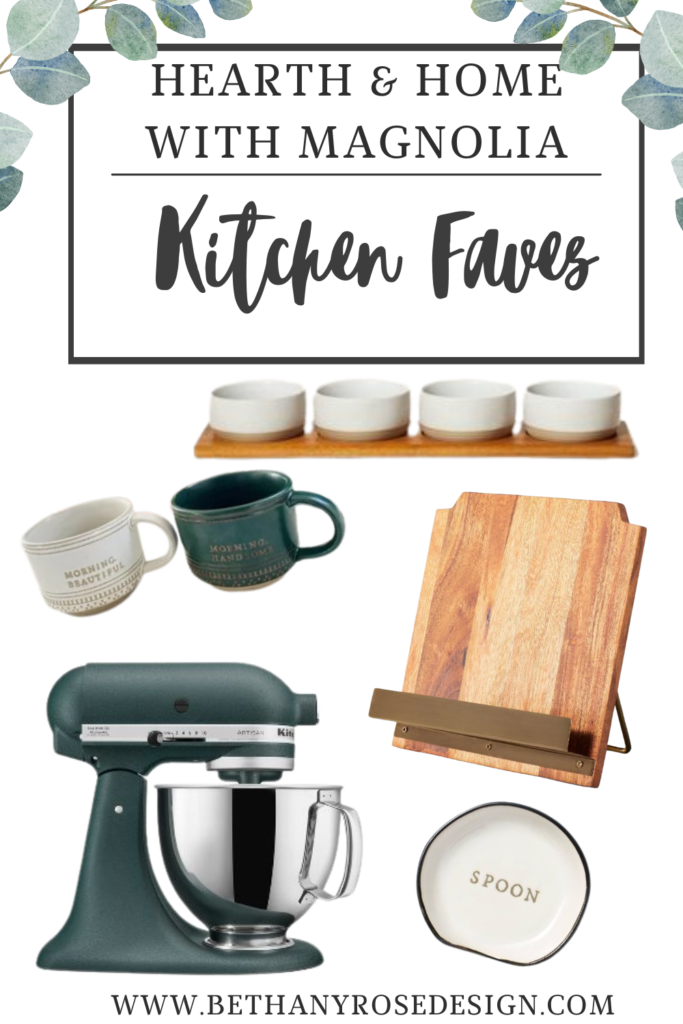 Let me know if you love these like I do! Drop a comment and also let me know where some of your favorite kitchen pieces are from!
X O X O

---