*This post contains some affiliate links. I may earn a small commission, at no additional cost to you, for the use of affiliated links for your purchases. For my full disclosure and disclaimer please read: Disclosure.
When I first started wearing makeup, I was only allowed to wear clear mascara from Maybelline.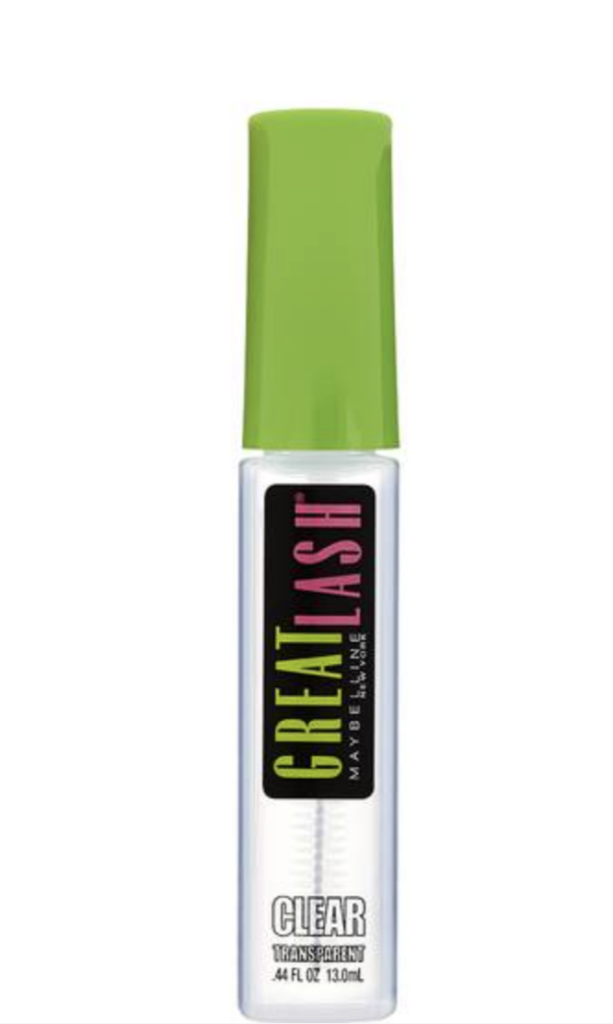 I absolutely loved that I was able to wear mascara to school- even if it was clear!
Soon, my love for makeup (and my actual collection) grew abundantly.
I still remember the excitement I had over my first few pieces of makeup, and how even now sometimes that same spark ignites when I find a new product that I truly love.
---
Since I shared My Bridal Makeup Wishlist last week, I thought it would be fun to bring it back to the beginning with pieces that are affordable yet still great quality! These products can be for students or for those who are just starting out with their makeup collection.
---
Mascara
We'll start with my favorite makeup product: mascara. If you're new to trying out makeup, mascara is probably the first step you'll take in the makeup world besides lip gloss.
With mascara, various shades are offered – I typically purchase "Black" or "Very Black", but you may want a lighter shade. Next is to consider whether you'd prefer wearing regular mascara or waterproof. Waterproof mascara tends to have a thicker consistency and is more difficult to remove.
Whichever you choose – here are my favorite drugstore mascaras!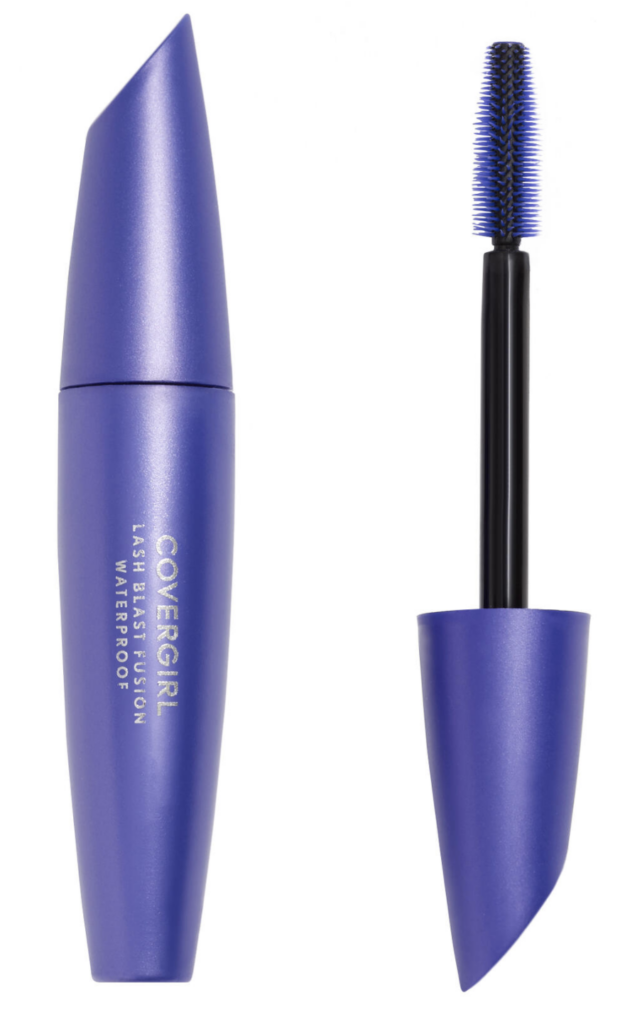 Covergirl LashBlast Fusion Mascara
It's a volumizing mascara and brushes each lash individually. I love the look that can be created with this mascara!
*Photo from Covergirl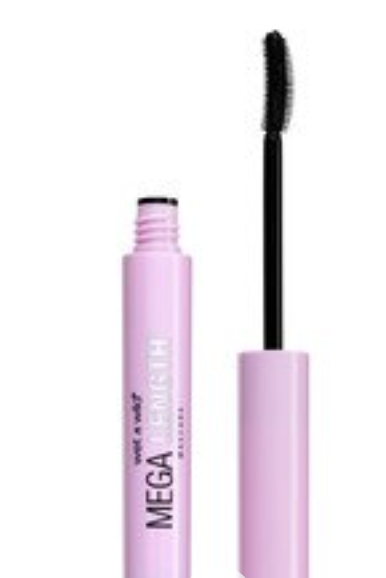 Wet n Wild Mega Length Mascara
For lengthening, I found that this product is great and is so inexpensive! Only $3.89 at CVS.
*Photo from CVS

Maybelline Volum' Express The Rocket Mascara
This was one of my all-time favorites throughout middle school and high school. It's a volumizing mascara that also does a bit of lengthening!
*Photo from Target
Eyeshadow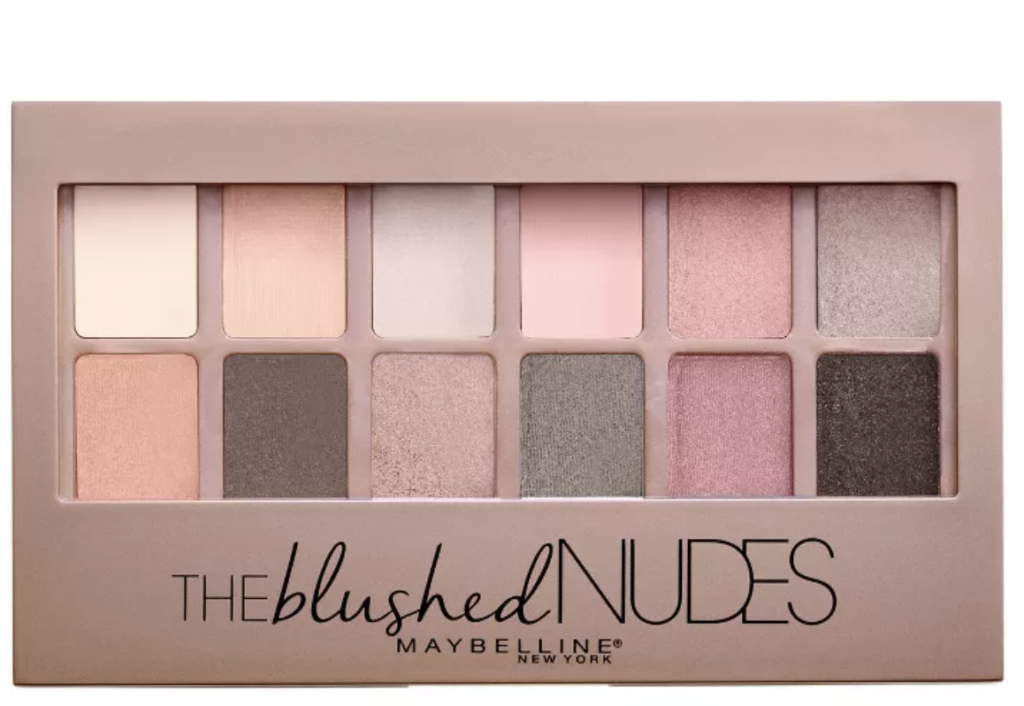 Maybelline Blushed Nudes Palette
I own this palette and I just love the shades included. They're perfect for a nude / neutral look, but will still add depth to your look. The powder of the eyeshadow is nice and the palette itself is inexpensive!
*Photo from Target
When starting out with makeup, I think it is best to start with neutral eyeshadows. You'll be able to learn to blend more easily, as the shades are similar. If you make any mistakes, it'll only take a little bit of clean up and won't be as obvious either.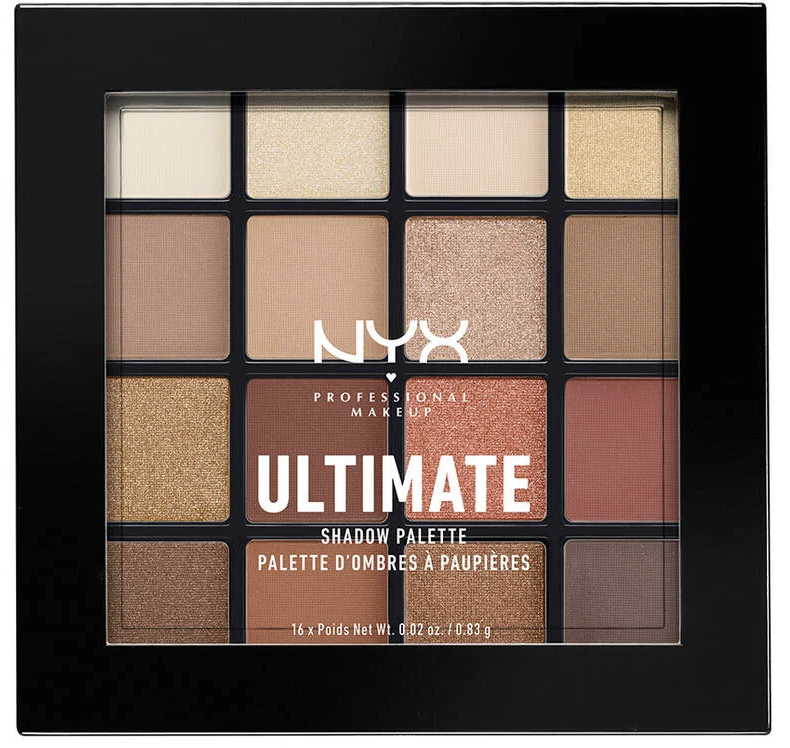 NYX Ultimate Shadow Palette
This palette contains darker shades that can allow you to transition from a day look to a night look.
I love that there are both matte and metallic shadows. I'm also loving the copper shadow in the third row!
*Photo from NYX
Eyeliner

L'Oreal Paris Le Liner Signature Mechanical Eyeliner
I had originally intended on sharing Jordana eyeliner; however, I recently learned that their brand closed at the end of 2020. I absolutely loved their eyeliners, so it is unfortunate that they're no longer available.
BUT… The L'Oreal Paris eyeliner is also very nice! I'm a sucker for mechanical eyeliners; however, there are are also wooden liners that you can sharpen or liquid eyeliners that you can try!
*Photo from Target
Blush & Bronzer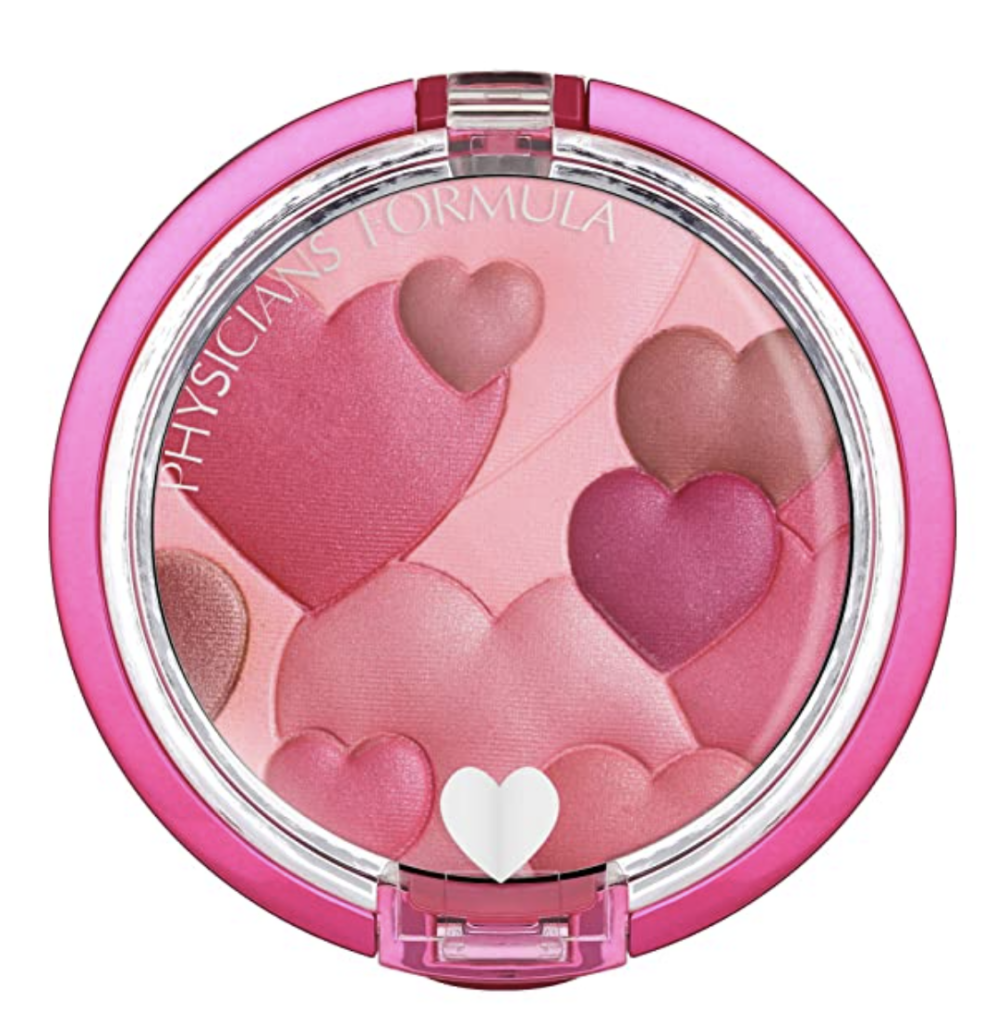 Physician's Formula Happy Booster and Mood Boosting Blush
This blush was the first makeup product that I really bought for myself. I have loved this product for so many reasons! There are various shades which blend together perfectly, it feels more expensive, and the packaging is beautiful! When I was first starting out with makeup, I absolutely loved applying this. It definitely felt like a mood booster as it made me so happy to use!
*Photo from Amazon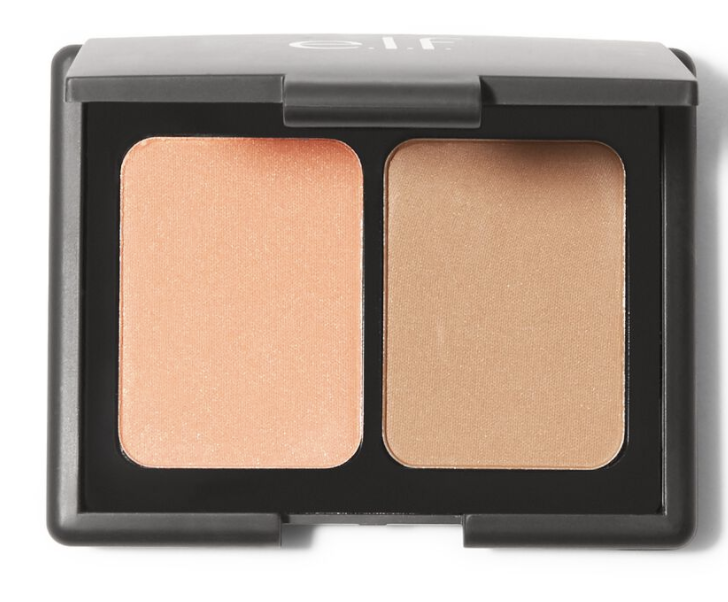 E.L.F. Contouring Blush and Bronzing Powder
Another great brand for highlighter & especially bronzer, is e.l.f.! This duo – St. Lucia – is well-known for being a great dupe for NARS products.
It is so inexpensive and easy to find!
*Photo from e.l.f.
Lips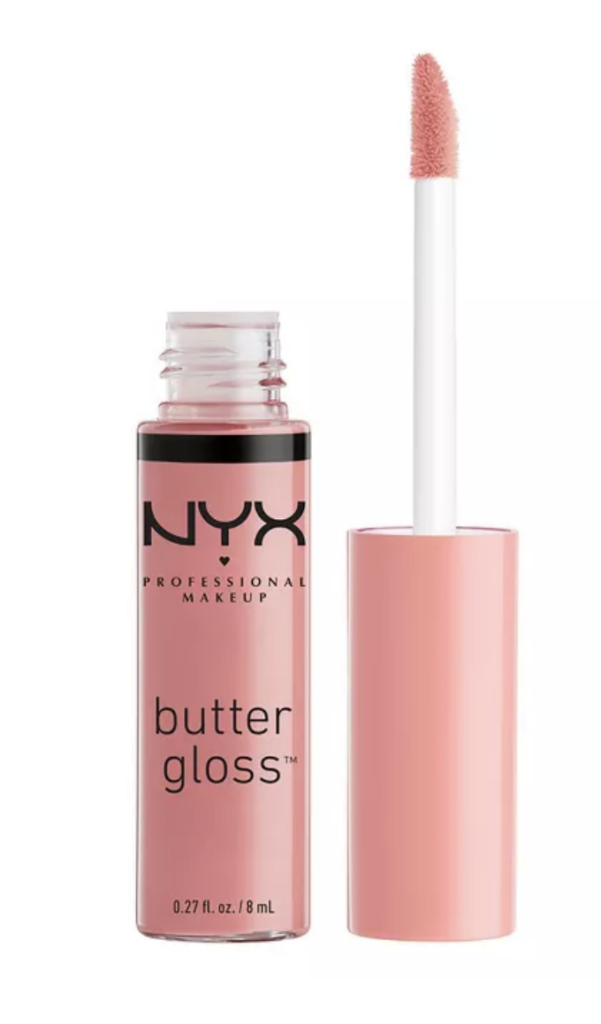 NYX Butter Gloss
I love the NYX Butter Gloss! The gloss is available in so many shades and the pigmentation is great! I also love the "flavors" of the glosses like Créme Brulee and Ginger Snap.
NYX also offers a range of lipsticks!
*Photo from Target
Kits
When I was first starting out with makeup, I could not wait to get a Coastal Scents palette. (I got the 88 eyeshadow palette if there is anyone reading that remembers that!)
They now offer essential palettes for brushes, blushes, and concealers! The concealer palette is especially great, as you have the opportunity to try out various shades to match your skin tone. The palette also includes color correcting shades!

New Makeup Essentials Palettes
⬆️ Find their Makeup Essentials Palettes here! And their available concealers here! ⬇️
CONCEALERS
It sounds like a fun way to try various products to see the shades you like, product consistencies, brush techniques, & more!
Speaking of brushes…
When I first started out with makeup, I applied it with my fingers and then began to use sponges. Makeup brushes were unbeknownst to me at the time besides the sponge applicators that come with eyeshadow palettes! lol.
However, Real Techniques offers brushes and they're great! I still use this brand's brushes today!
---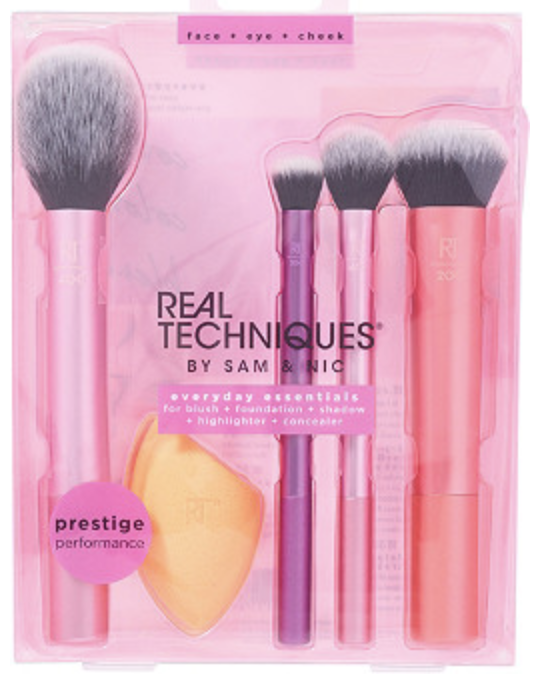 Real Techniques "Everyday Essentials"
I recommend this kit to help you get started! Also, they sell eyeshadow brushes in kits as well which would be helpful!
*Photo from Ulta
E.L.F. is also a great brand if you are just getting started with brushes! They can range in price from $1 to $8. My first ever brushes were e.l.f. because they were just so monetarily friendly!
---
Makeup Remover
Makeup remover is an essential part of the beginner makeup kit. It is important to be able to fix mistakes and to cleanse your face at the end of the day. By taking off your makeup properly, you can avoid some acne and eye infections! Cleaning your face is very important.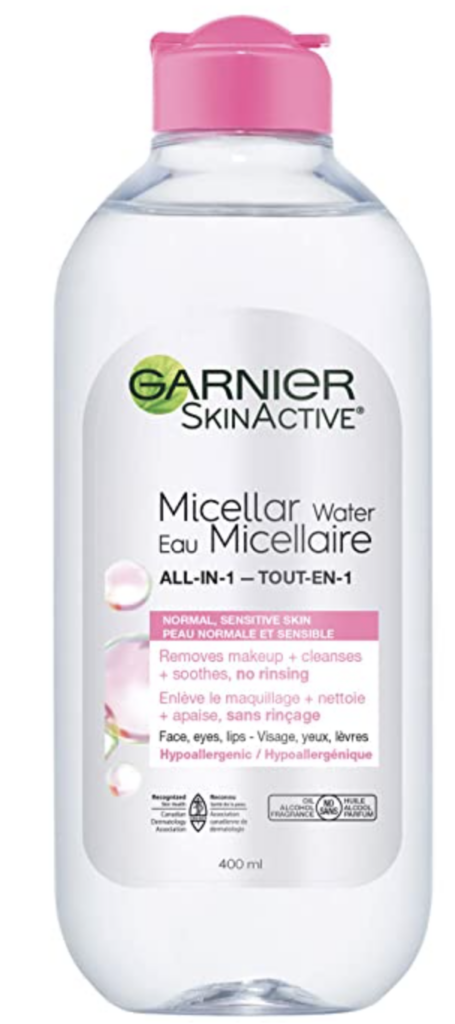 Garnier SkinActive Micellar Cleansing Water
This product is by far one of my favorite drugstore makeup removers! So easy to use – I typically use cotton pads to remove my makeup.
*Photo from Amazon
---
Most of these products are based off of when I first started wearing makeup – and some are based on what I wish I had back then! I hope you all enjoy and let me know if you have any other suggestions 🙂
Thanks for reading ♥︎
---
How comfortable do you feel with makeup? Have you tried any of these products before?
Let me know in the comments 🙂
Don't forget to follow my social accounts for more content!