My go-to basic skincare routine for when I just want to wipe away my makeup and go to bed!
I use the Garnier SkinActive Micellar Water to remove makeup from my face and neck. I soak a cotton pad to wipe down my face and then rest the cotton pad on my eyelashes to help breakdown my mascara. I've also been trying to use baby shampoo once a week to really clean my eyelashes and remove any and all makeup from my face.
After I've cleaned my face, I use this Day & Night Eye Cream from Qms Medicosmetics. I use a small amount (tip of my pinky finger or less) and dab it underneath my eyes. I lightly pat the cream until it is no longer visible.
Next, I use my face oil – which is my absolute favorite! I use the Lumene (Valo) Nordic-C Glow Boost Essence. It's made with hyaluronic acid and smells like citrus! It's so refreshing and moisturizing. My face never feels greasy or oily after I use this product, as it soaks in fairly quickly!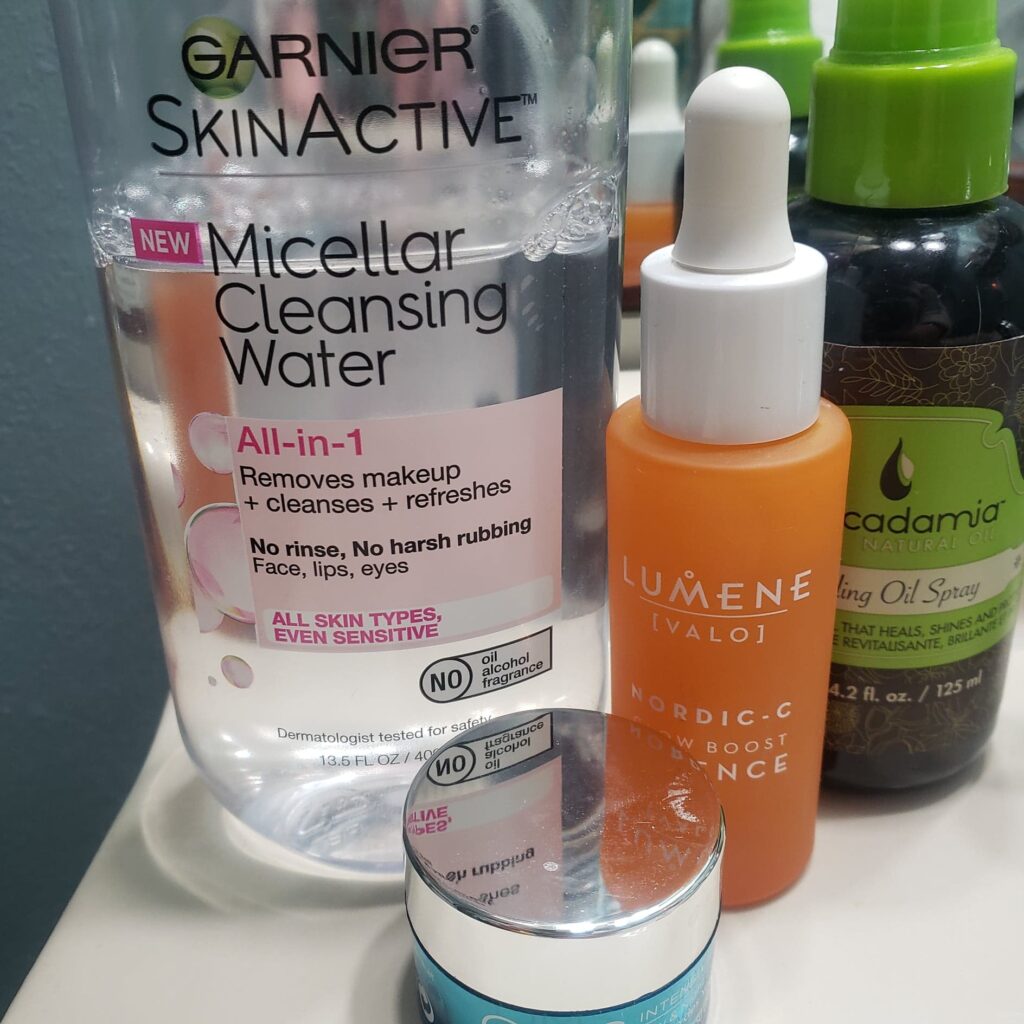 Some nights, I love to use eye masks and face masks just to give my skin an extra boost in hydration, antioxidants, and other products that I decide to use in order to boost my skin!
If I've showered in the evening, then I'll use the Macadamia's Healing Oil Spray. Tim bought me this for my birthday and I absolutely love it.
This is my Easy & Quick Night Skincare Routine – some nights, I have a more in-depth skincare routine. I've found that this is the quickest and easiest method for me while also being able to give my skin some love!
---
What are your go-to skincare products? Let me in the comments below!
Don't forget to follow my accounts for more content!