*I may earn a small commission from items in this post if you make a purchase. Thanks for your support!*
More often times than not, my purse becomes a zone for pretty much anything and everything. Recently, I found the most gorgeous purse – a Michael Kor's. So so pretty! To see my current purse and it's set up, watch this video on my YouTube channel! If you're new there, don't forget to subscribe to my channel to show that you follow my content and leave me a comment on my video telling me you came from my blog! 🙂
Below are some images with my favorite purse must-haves – so feel free to pin 1, 2, or all 3 pics!
Sunglasses are necessary in my opinion – especially now that we are closing in on summer. Same with a good pocket comb and brush set. Tame the flyaways and your "windows down in the car" hair with the cute duo set! The most significant products that I've suggested are in regard to personal hygiene, convenience, and size.
Find all my recommendations on my Amazon Store!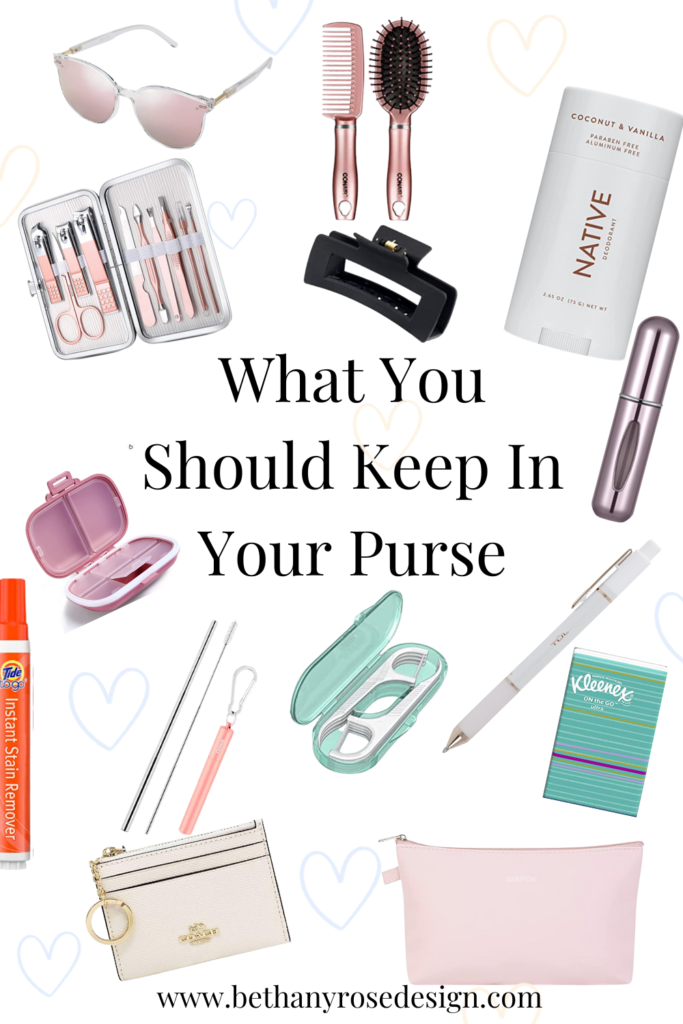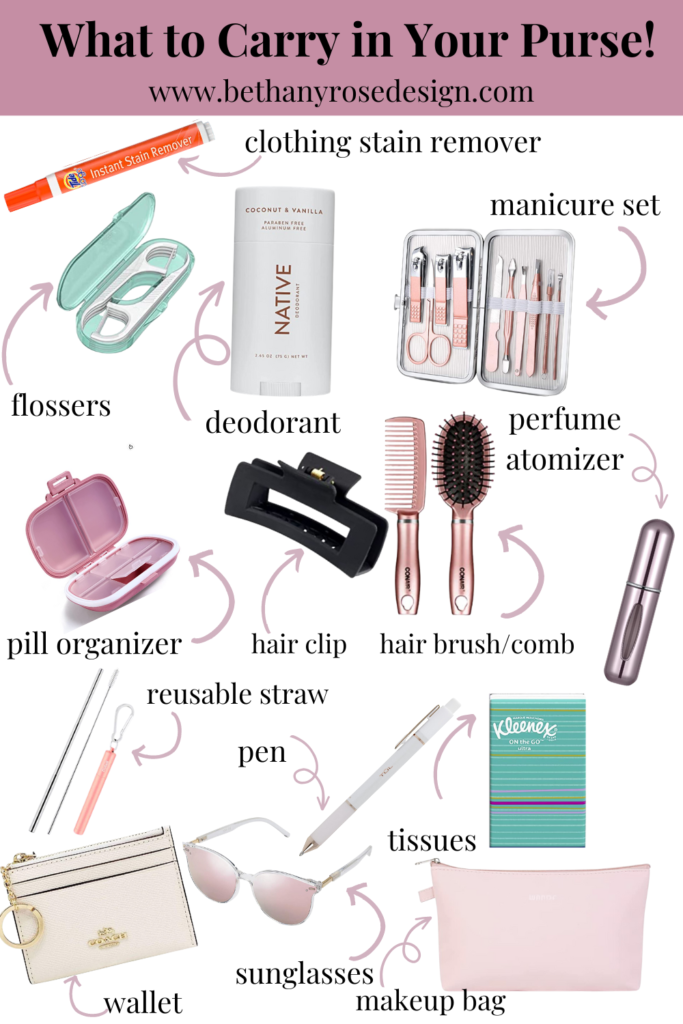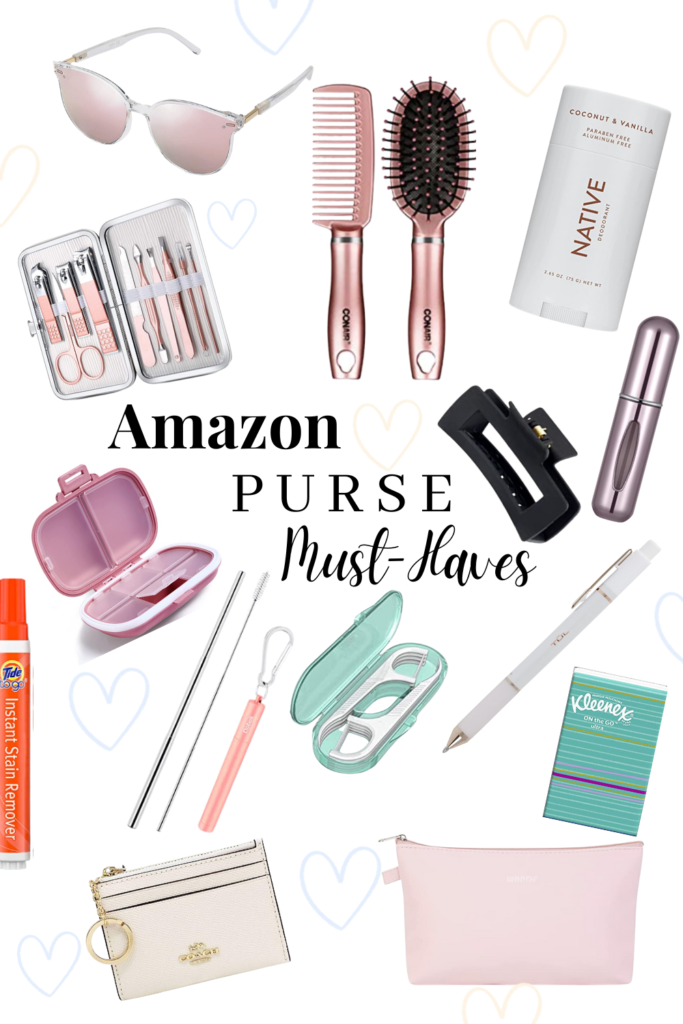 ---
Thanks for reading!


---
Don't forget to follow my accounts for more content!