And just like that, it's Autumn again! To me, it's one of the best times of the year and my absolute favorite season.
The cool weather, crisp air, falling leaves, fall-themed activities, my birthday, Thanksgiving, planning ahead for Christmas… the list goes on!
Additionally, I am blessed that I am now finally finishing the last course of my Master of Business Administration degree program! The courses took dedication and focus, so I was unable to post often on my social media pages and especially my blog. I am SO ready to get back into blogging and vlogging. If you keep up to date on my YouTube and Facebook, which I would love if you did, then you'll have seen some posts these past few months. I'm already planning content and I can't wait for you all to see it!
For now, I'll leave you with this adorable pink pin I made for today… the first day of Fall.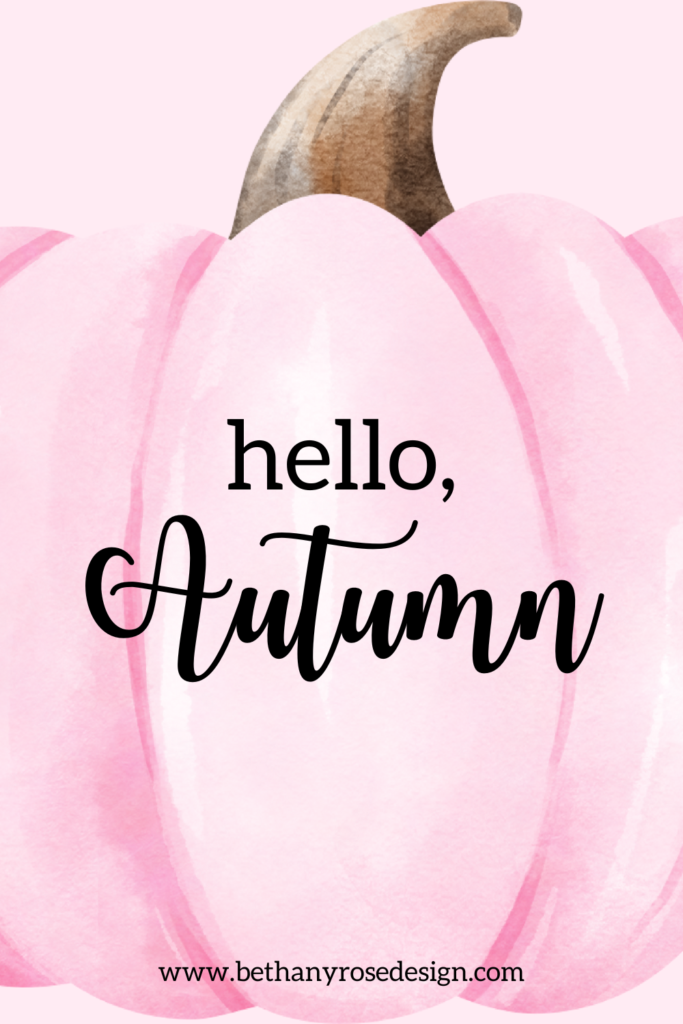 xoxo
---
Don't forget to follow my accounts for more content!