Disclaimer: These products were not given to me; however, this post does contain affiliate links. If you purchase a product from this link, I may receive a small commission at no additional cost to you! For more information, please visit my Disclosure! 🙂
---
For those who know me well, you know that I love art and specifically Vincent Van Gogh as an artist. I used to have his Starry Night painting as a poster on my wall. I also just love the idea of star accessories as well – my mom got me in to this! haha
This past Valentine's day, Tim spoiled me and gave me this beautiful ring and earring set. I absolutely love it and wanted to share it with you all ✨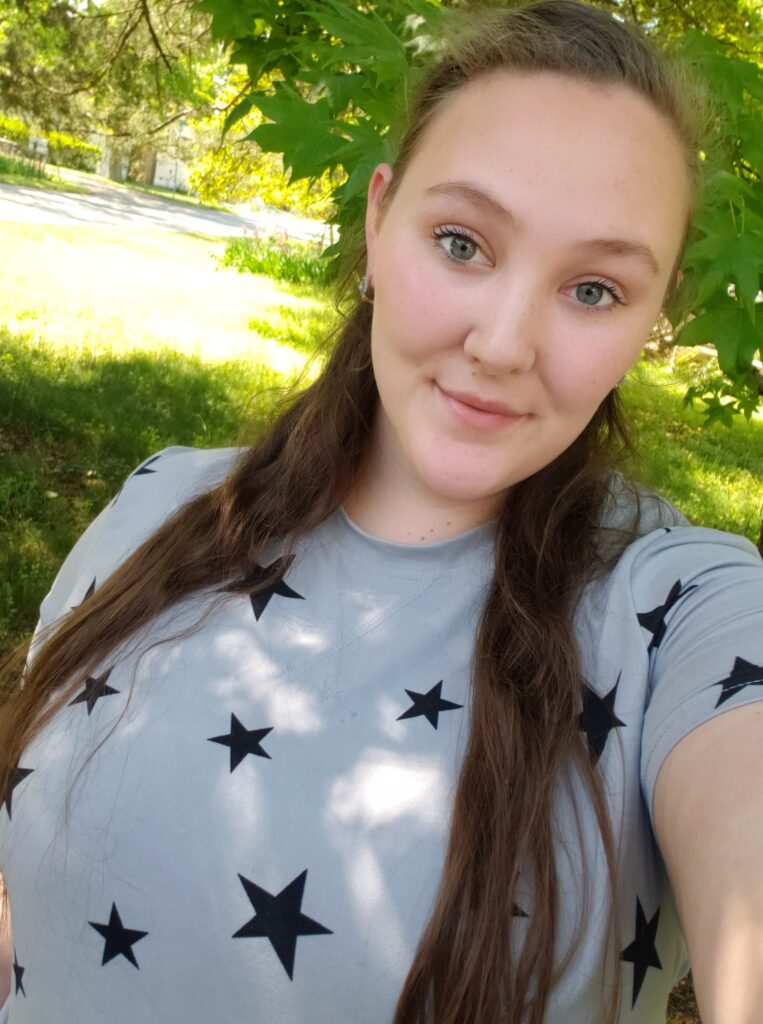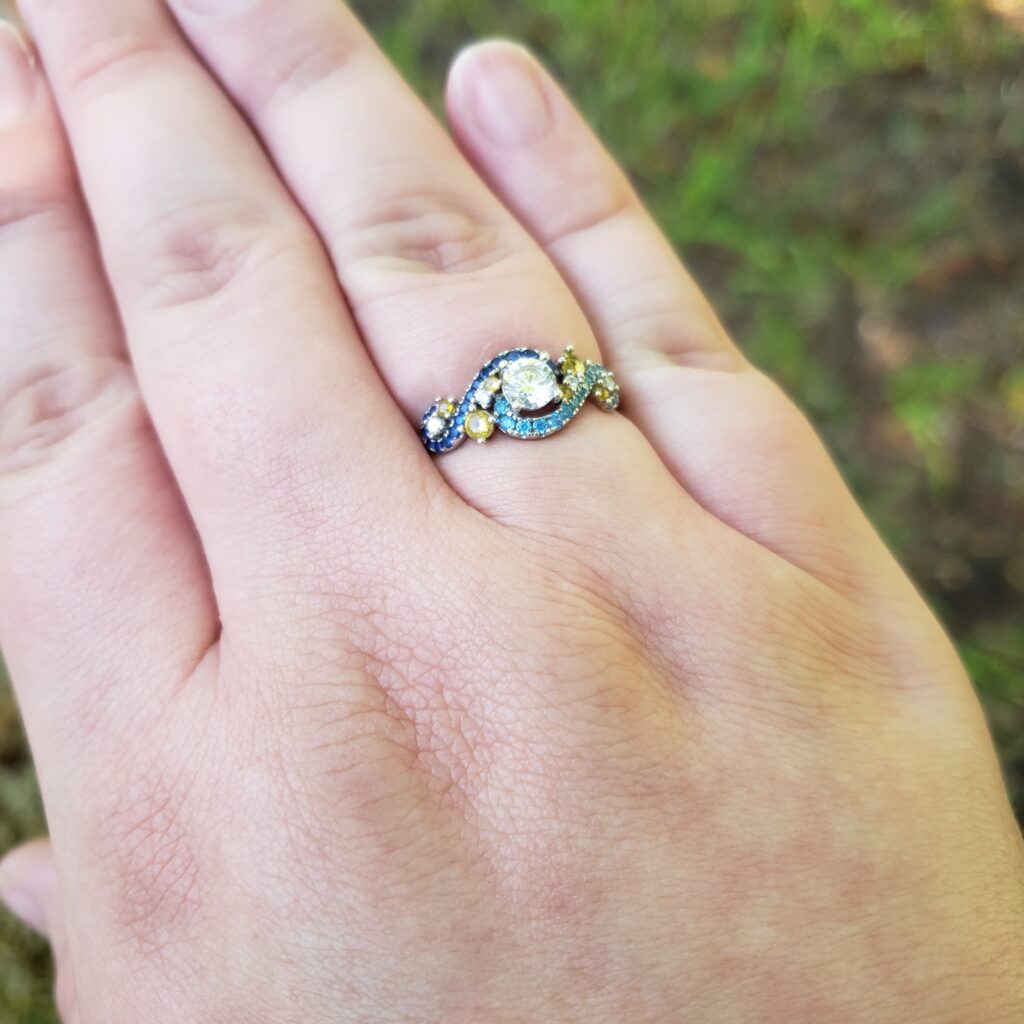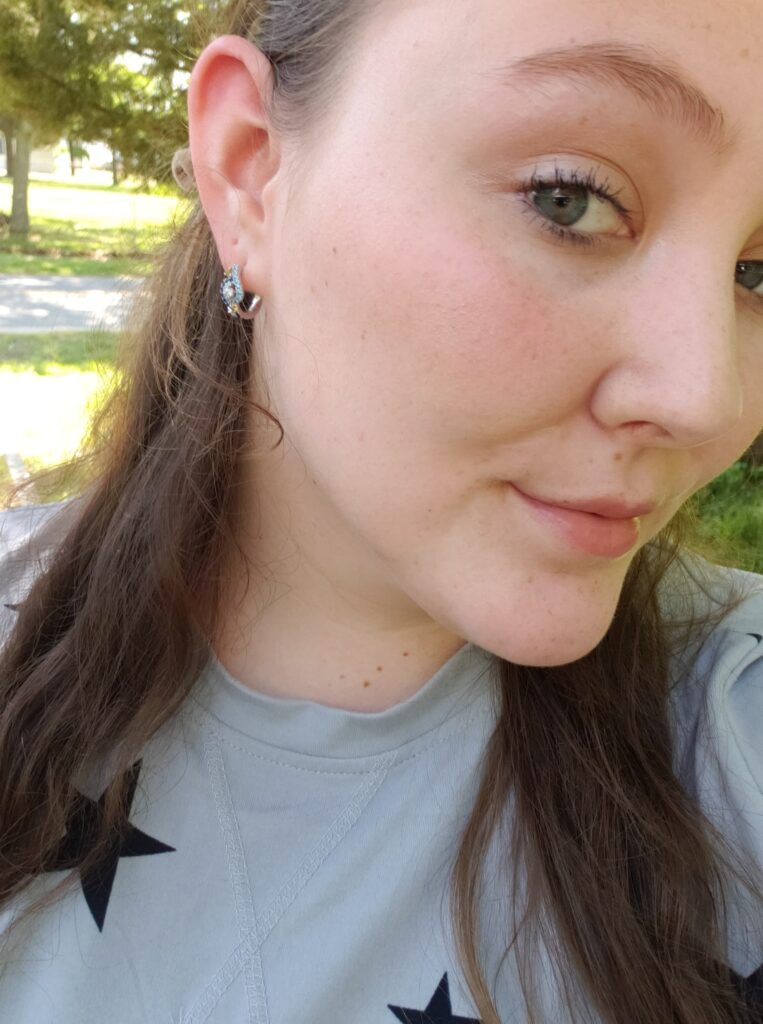 The coloring of the stones and the layout of the design truly is a representation of Van Gogh's "Starry Night". Jeulia's design is named "The Starry Night" to reflect Vincent's painting.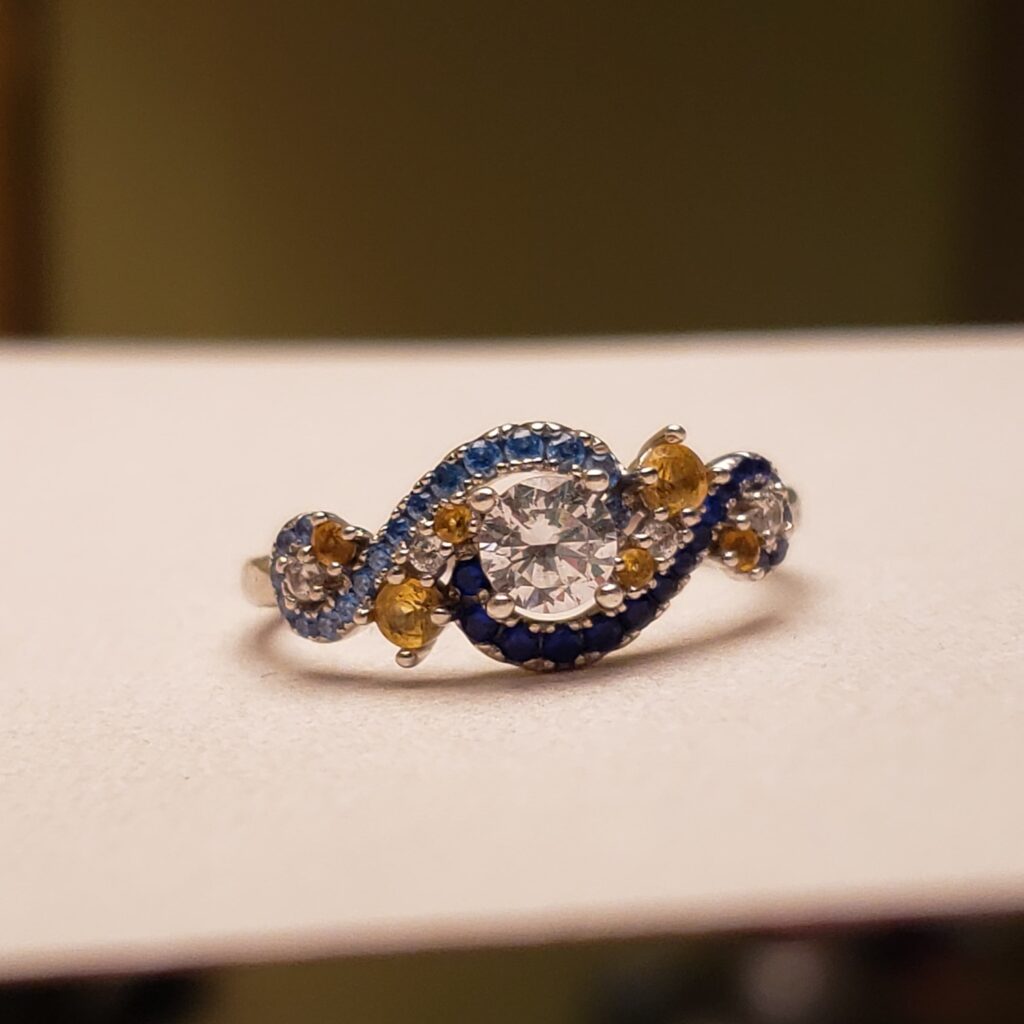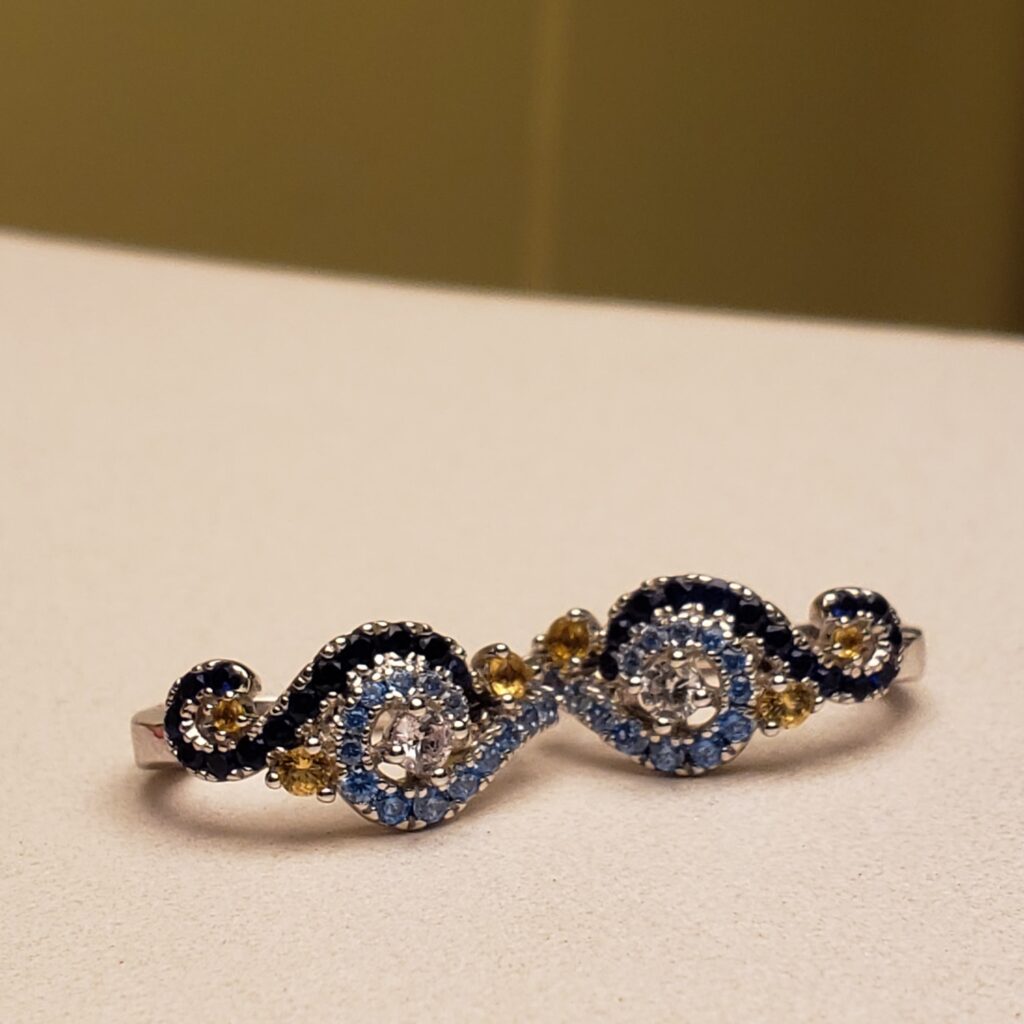 Although the below photo isn't in focus, I wanted to show the true coloring of these jewelry pieces. They are gorgeous!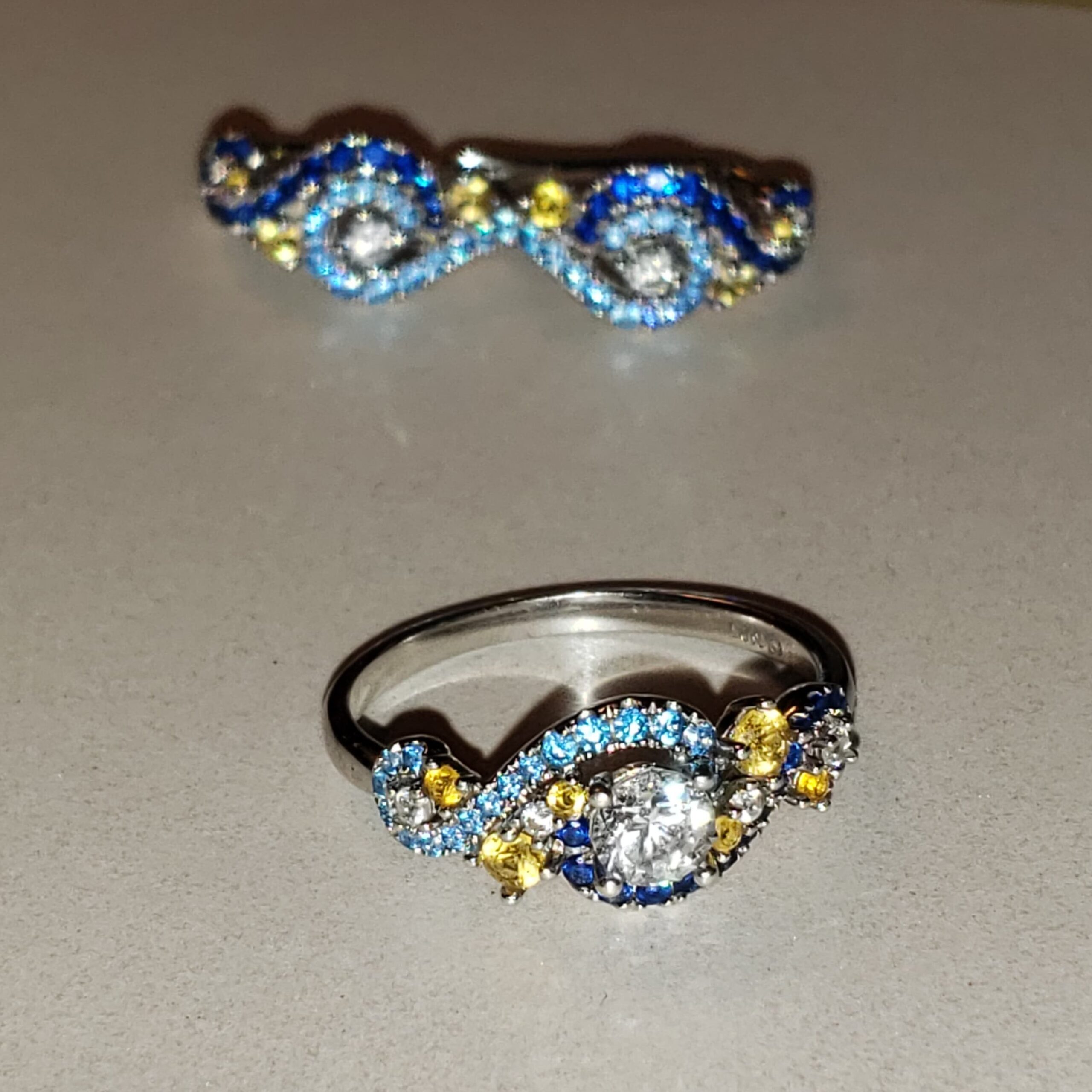 I feel so glam walking around the house with these because I just love how they look. They give me Katharine Hepburn and Elizabeth Taylor vibes! Always dressed up, even if there's no place to go. haha
I also love that the backs of the earrings are clasps!
Tim has gifted me various pieces of jewelry from the Jeulia brand, so I thought it's time to finally talk about it!
Right now, the site is offering 10% off of orders until June 1st! Find the Jeulia site here and use code "F10" for your discount!
---
Also, for those of you looking to get engaged or purchase your wedding bands, Jeulia also has wedding sets!
See their bridal sets for her, more choices, trending style, delicate details here!
---
Which piece do you prefer? I love wearing both!
Don't forget to follow my accounts for more content!