*This post contains affiliate links. I may earn a small commission, at no additional cost to you, for the use of affiliated links for your purchases. For my full disclosure and disclaimer please read: Disclosure.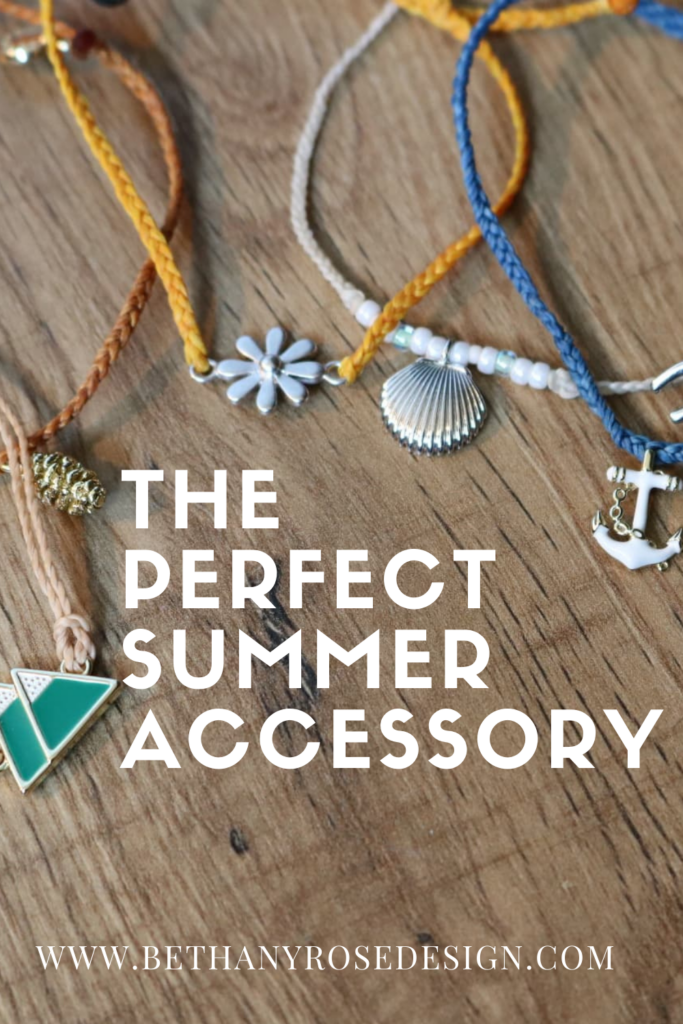 I love having go-to jewelry, especially in the summer.
When I'm spending my days in the sun, I'd rather not have my metal rings and bracelets sticking to me or just becoming uncomfortable (I'm sure you might know what I'm talking about, haha). This is one of the reasons that I love wearing Pura Vida jewelry.
My family and I have been loving Pura Vida Bracelets for years now, so of course I had to share the brand with you!
---
Their bracelets are handmade from waxed string – which makes them waterproof! Now that Tim and I are living on the beach for the next year, it is so nice that I don't have to worry about taking off my bracelets and anklets before stepping into the waves.
They offer several different styles for their bracelets – stringed bracelets, braided bracelets, beaded bracelets, bracelets with charms, and more!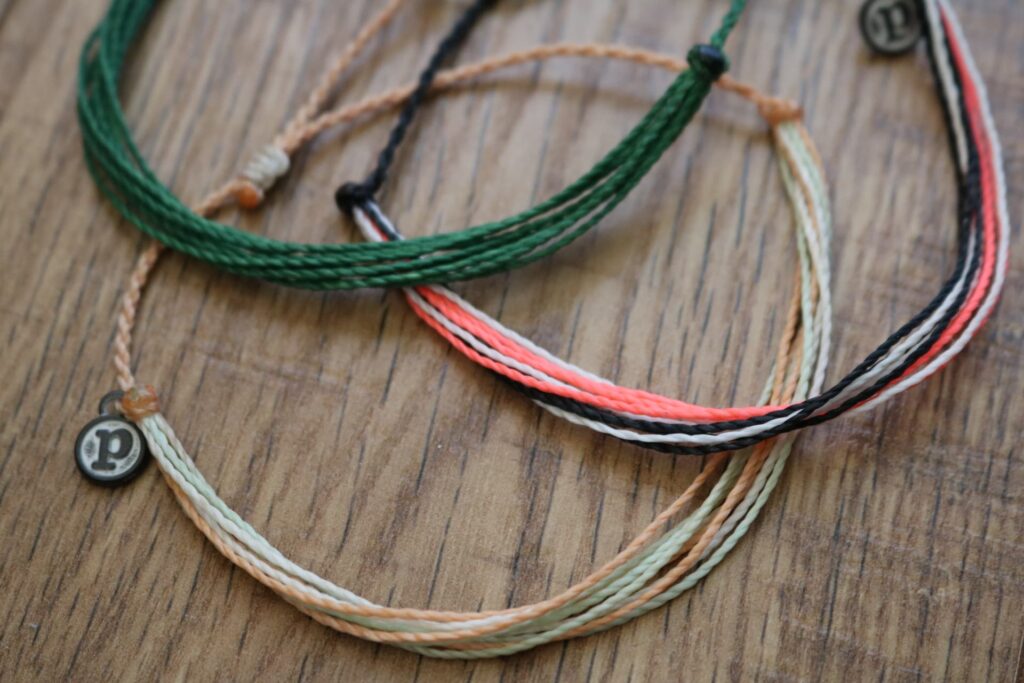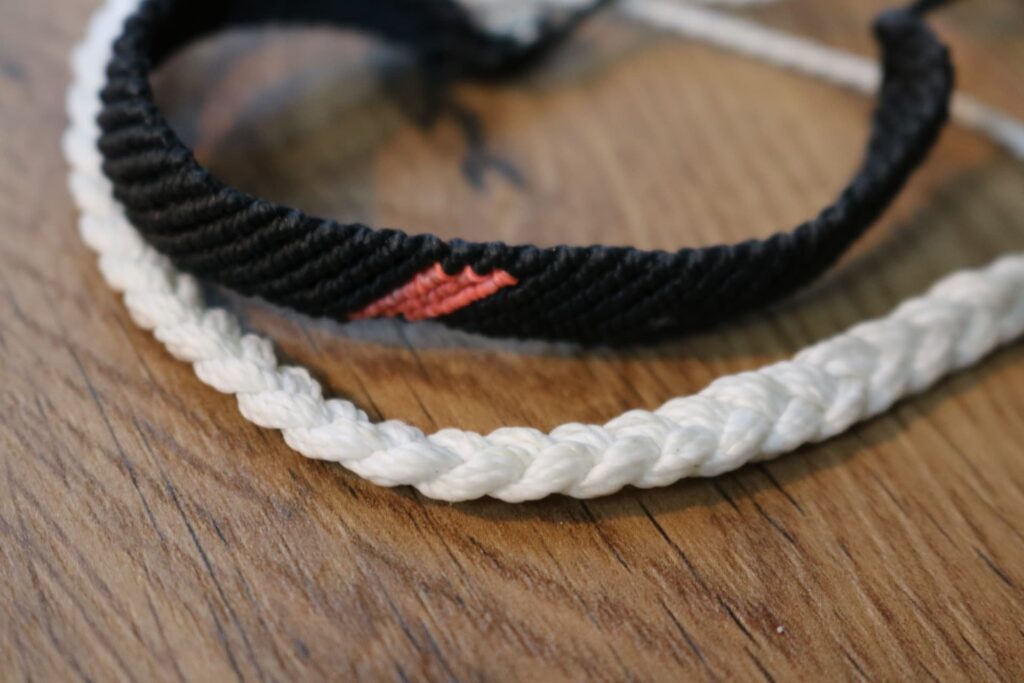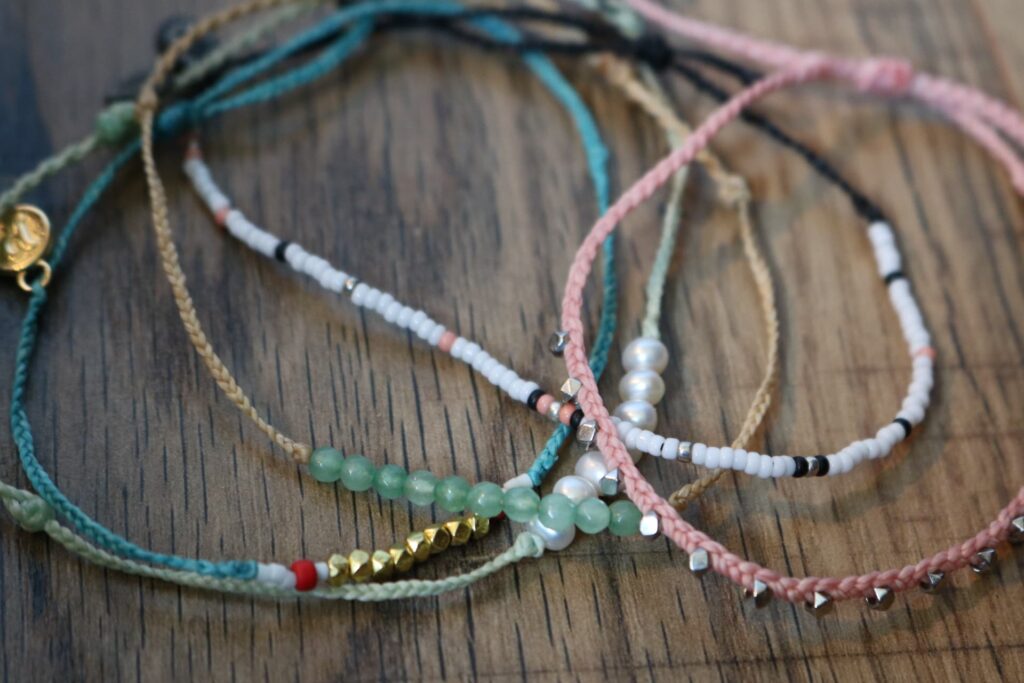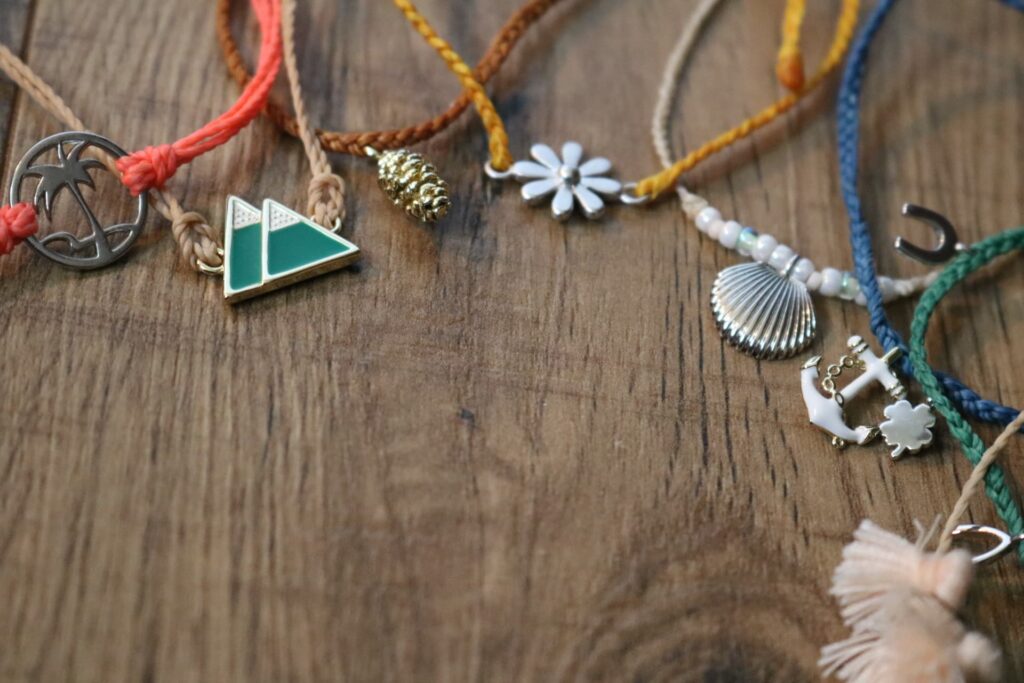 The brand offers monthly subscriptions and/or purchasing the bracelets on their own. They also sell rings, earrings, necklaces, anklets, and toe rings!
Here's a picture of my bracelets from last July – I just love how beachy they are and the palm tree charm is so cute!!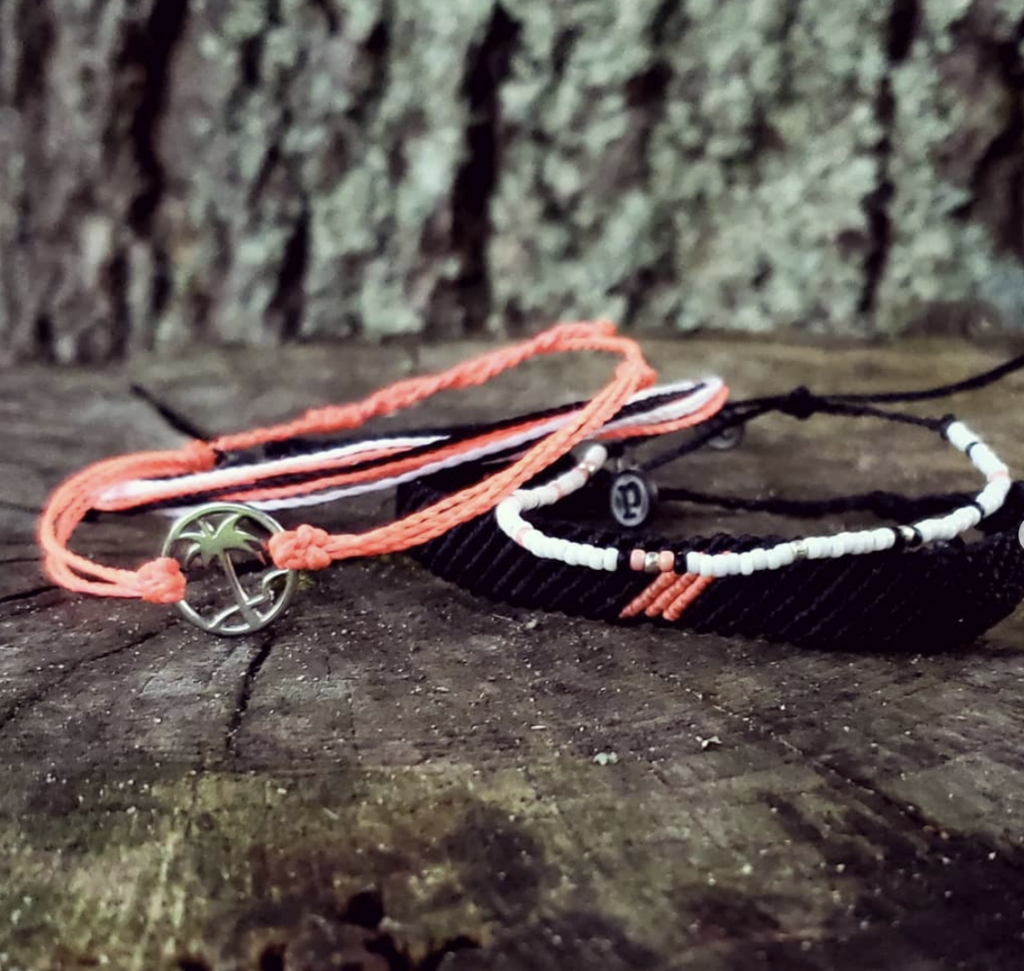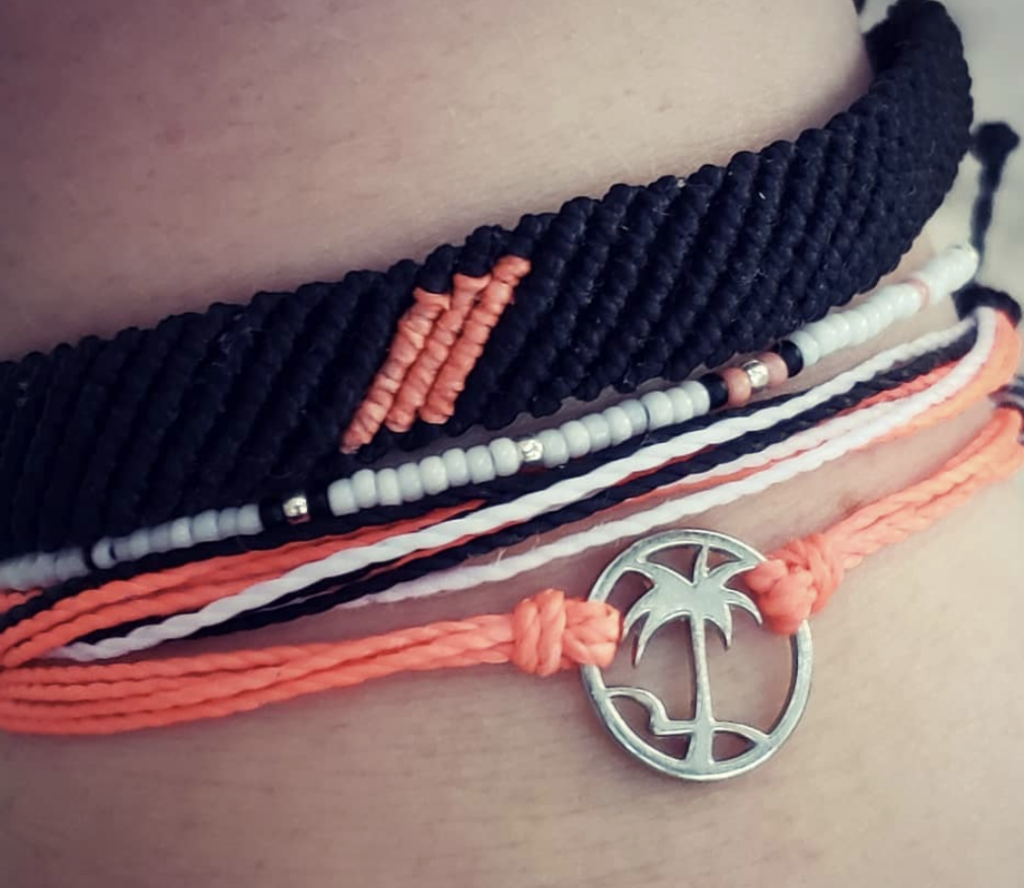 Not only do they offer just beach-related jewelry, but their monthly packs offer a different variety. This bracelet pack was one of their October monthly packs! I thought it was very unique to receive around Halloween.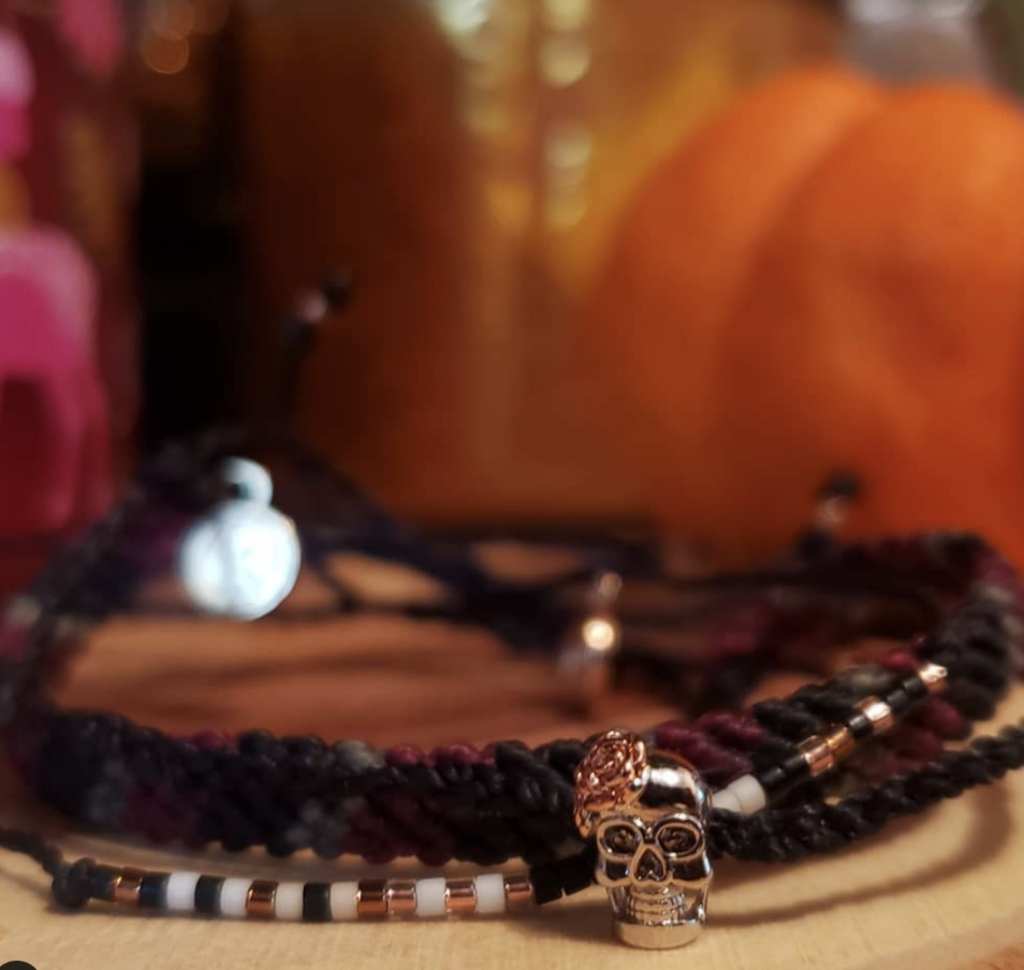 They also include a sticker in your monthly subscription and you can buy stickers on their own! (As a planner person and all-around sticker lover, this makes me very happy.)
Use this link to get a FREE sticker pack with your online order!
One of the best parts of the brand is that they donate to several causes and charities. Suicide Awareness, Cancer Awareness (Child, Breast Cancer, and a Cancer pack), Animal Awareness, Environmental Causes, "For the Troops", and more!
If you're interested in shopping for bracelets and contributing through their charity collections, then check out the links below!
Shop The Animal Charity Collection!
Pura Vida's Charity Collection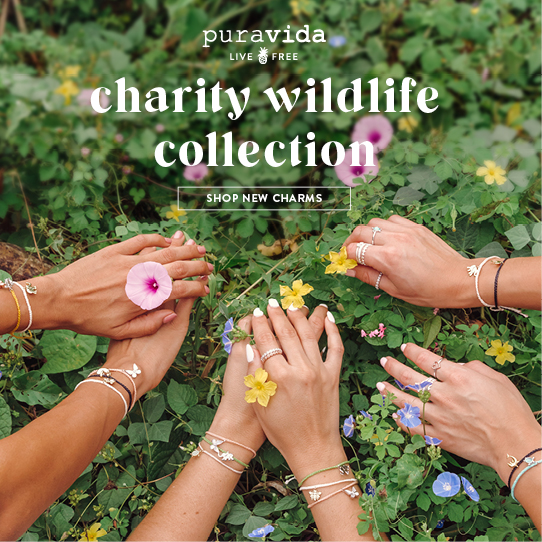 ---
Only part of my collection!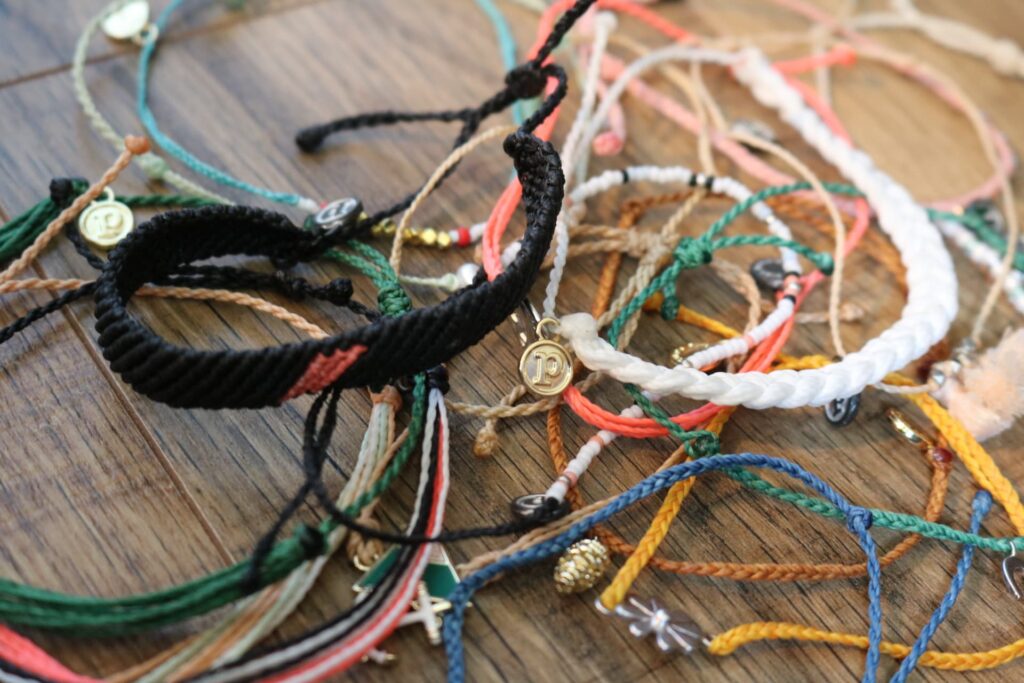 I hope you all enjoyed this post!
Thanks so much for reading ♥︎
---
What's your summer go-to accessory? Let me know in the comments 🙂
Don't forget to follow my social accounts for more content!