Summer is right around the corner and the days are finally heating up. It's time to pull out your one-pieces or bikinis from last summer, or purchase some new ones!
I'm going to be doing a bit of both! I went to Florida in November, so I have some new suits from then. However, since Tim and I are spending our honeymoon on an island, I figure I might treat myself to another new swimsuit haha
Here are my favorite pieces that I've found – some I already have purchased and some I thought were perfect for the summer 2021 trends.
Disclaimer: Some of these photos are not mine and I have credited the respective owner in the photo's caption.
---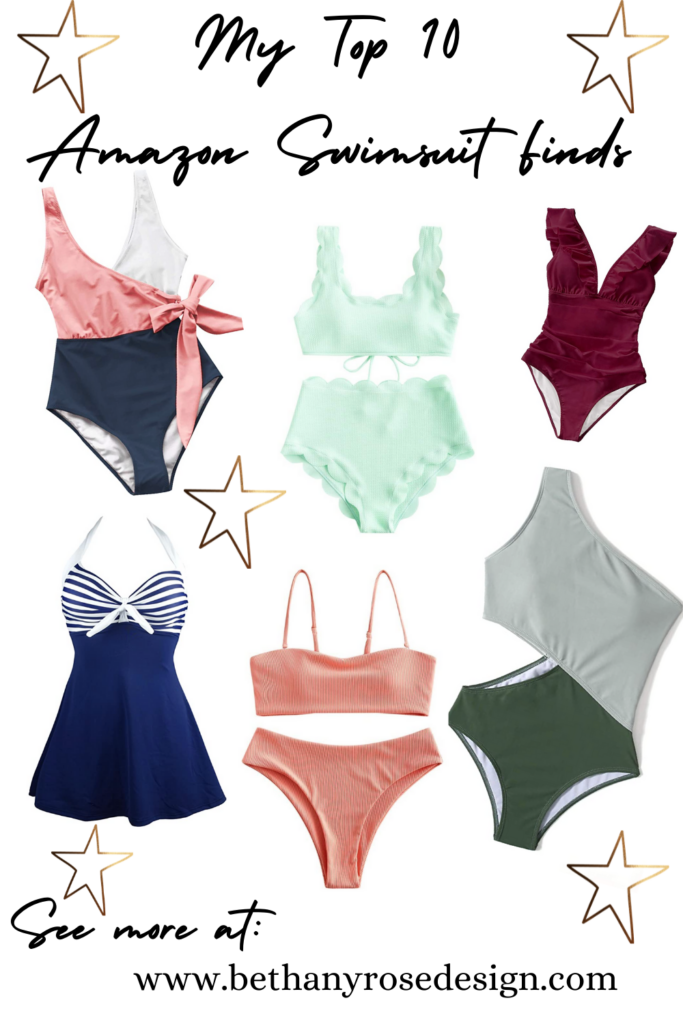 ---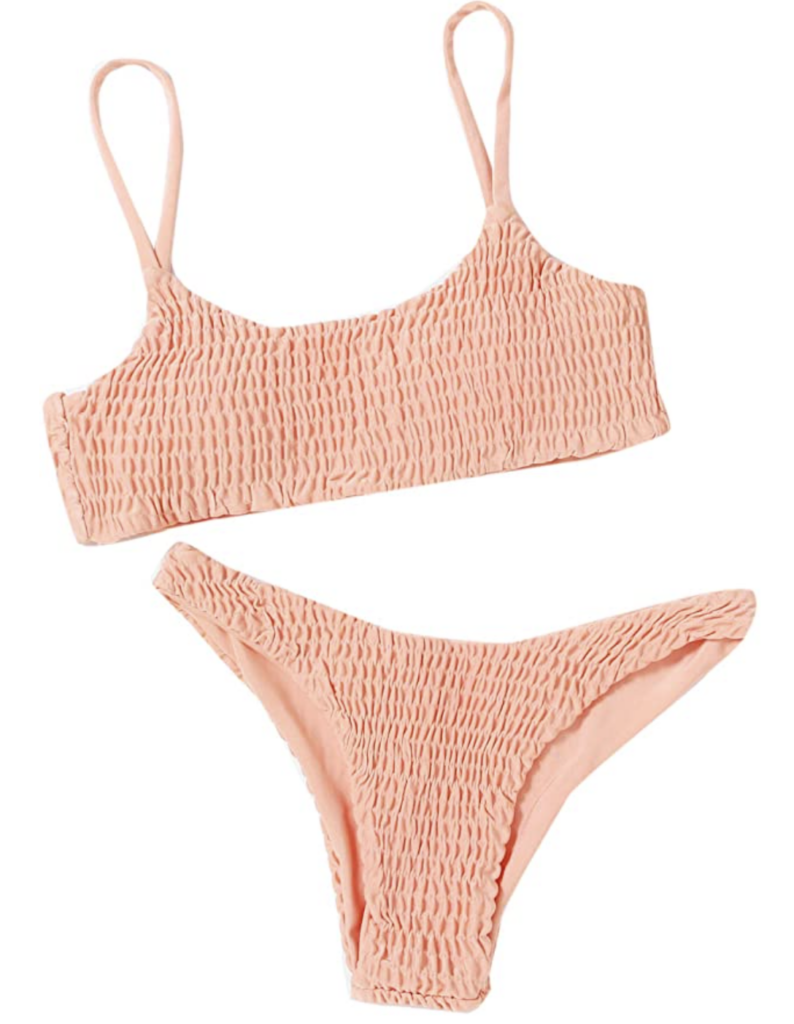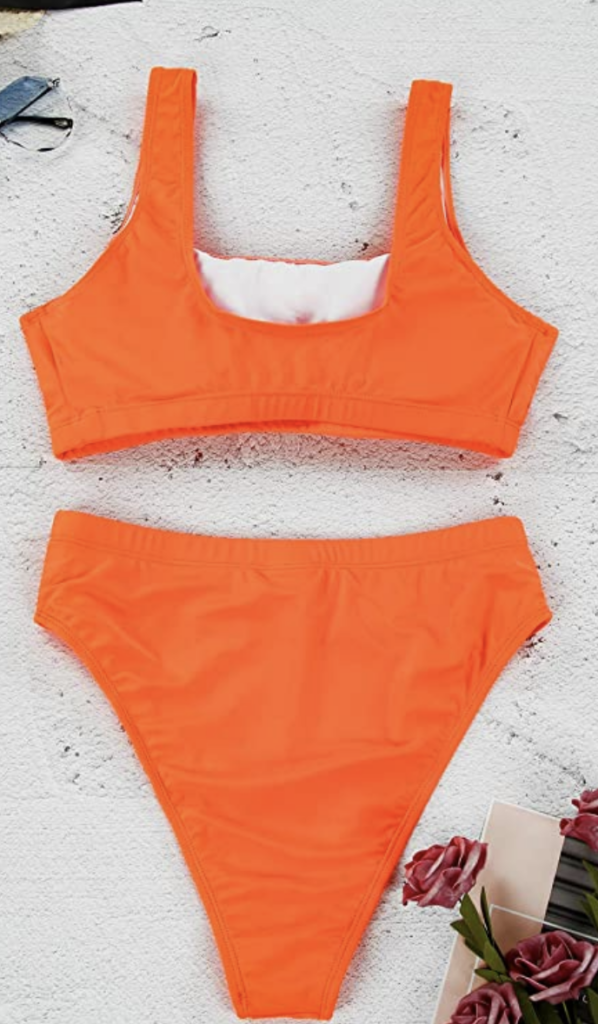 This two-piece suit is so cute and trendy at the moment. The high waisted bottom paired with the cropped top gives off a fun, sporty vibe!
This swimsuit is also rated over 4 stars on Amazon!
*Photo from Pink Queen.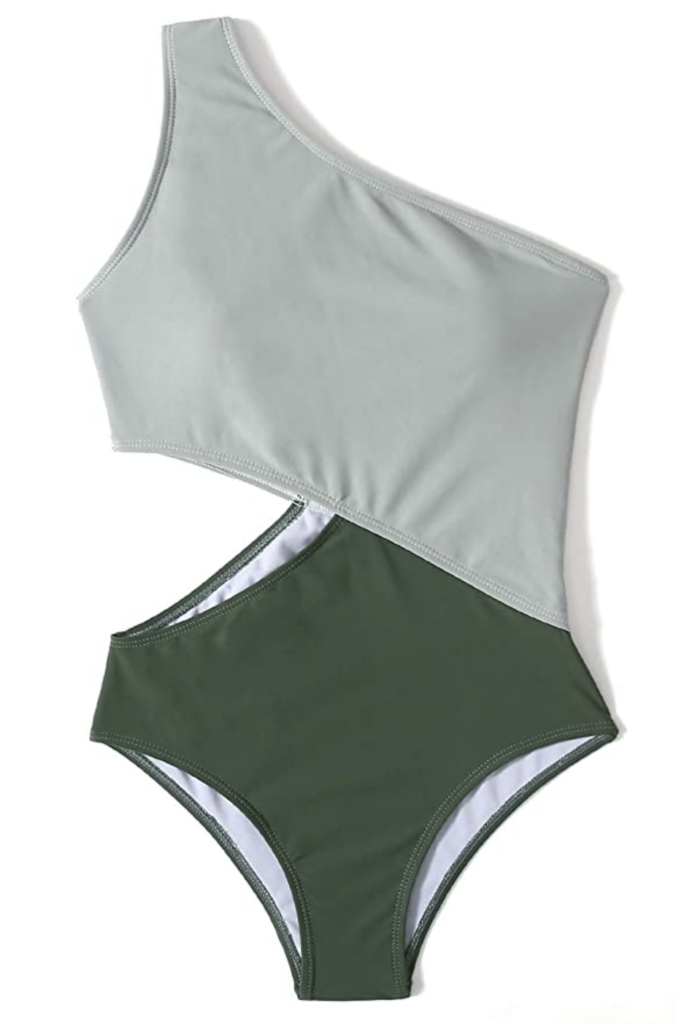 I am loving this swimsuit as well. Dresses, blouses, and swimsuits with an exposed side are all the rage right now.
This suit is sold in so many different colors ranging from neutrals to brights! Also, I think this suit is perfect for those of us who prefer to wear one-piece swimsuits. We can still expose some skin while feeling covered all the same!
*Photo from SweatyRocks.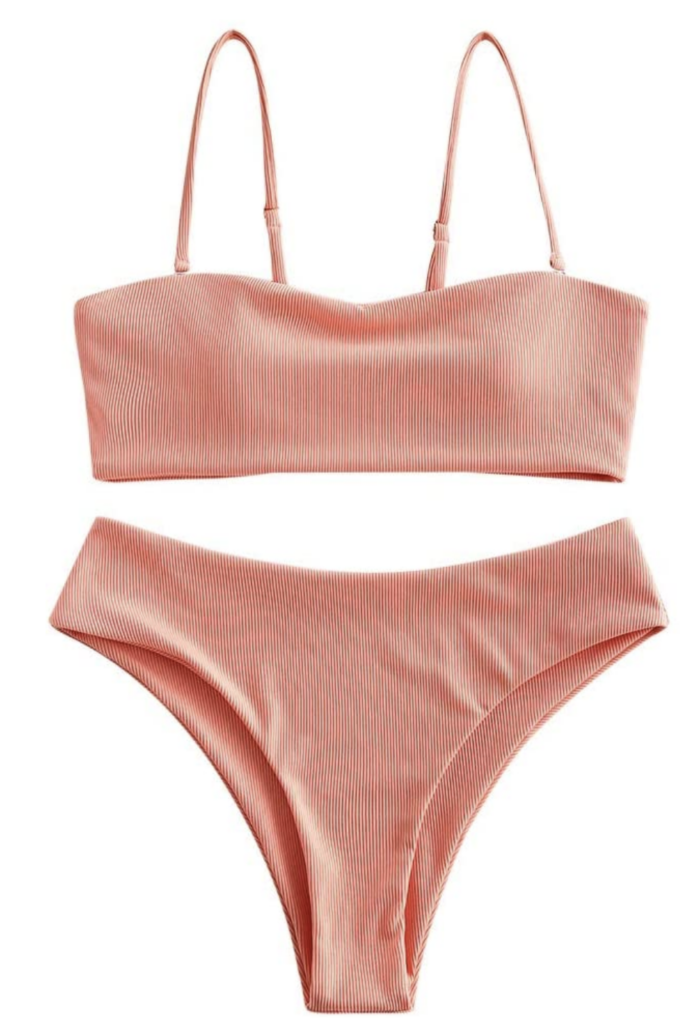 This bikini is another popular style that I've seen all over Instagram!
The bottoms are a little cheeky and the top is a bandeau style with some spaghetti straps for a bit of support.
I think this is a perfect suit for tanning! Tuck the straps into the top, oil up, and enjoy a bit of time in the sun.
*Photo from ZAFUL.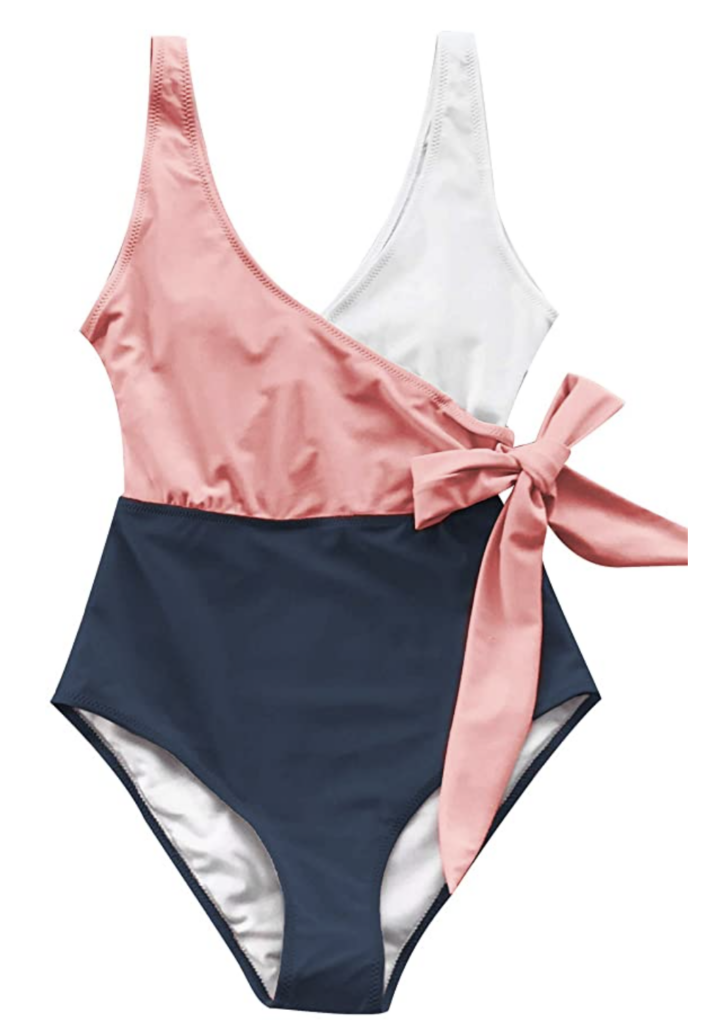 I actually own this swimsuit, and I think it is so cute! I definitely get classic vibes from this suit. It's also super girly with the bow!
There are various color options for this suit, but this one in particular is my favorite!
The suit has over 4,000 ratings with over 4 out of 5 stars. It's also from one of my favorite brands, Cupshe!
*Photo from Cupshe.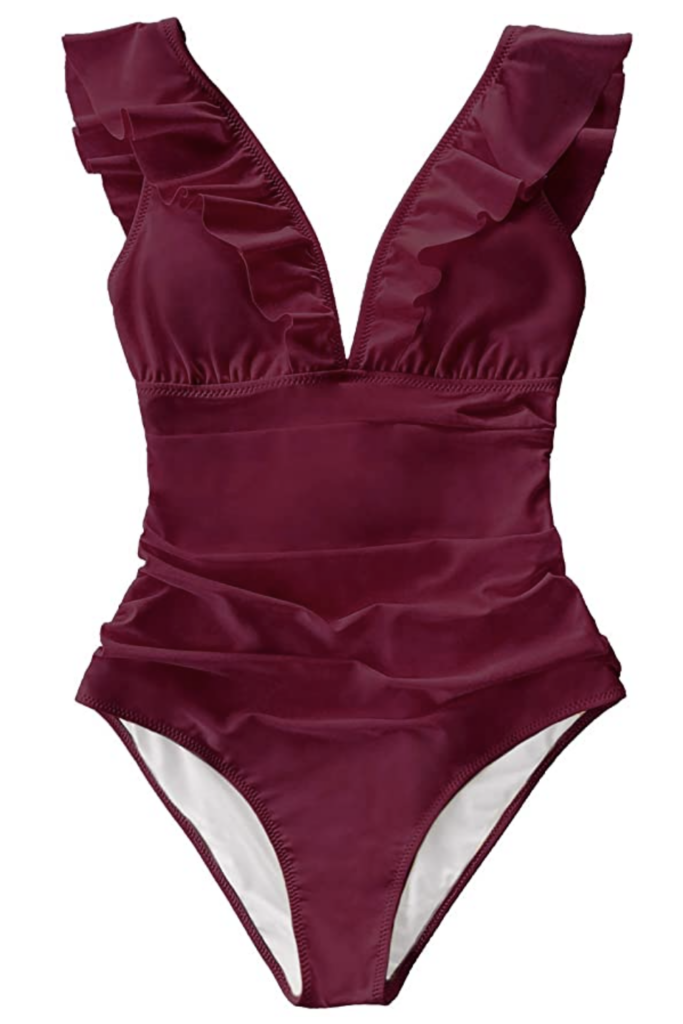 How cute is this ruffled swimsuit? It is a #1 best seller on Amazon and for a good reason! It is so comfortable and looks great on.
I purchased this suit, and while it covers amazingly and doesn't grab (thank you! lol) it also looks so chic.
I wore this in a brighter shade on my vacation.
*Photo from Cupshe.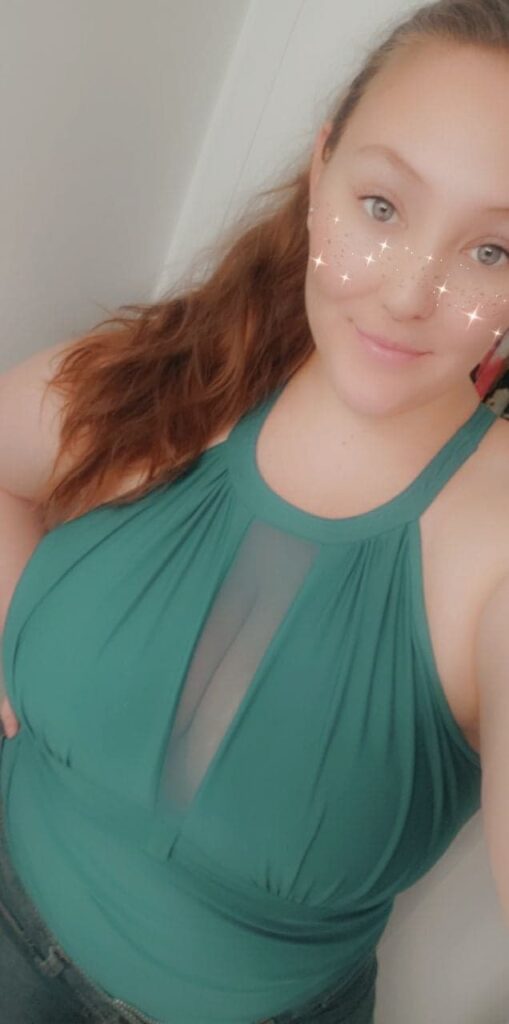 This swimsuit is one of my personal favorites because Tim proposed to me when I was wearing it! (He proposed on the beach, by a lighthouse. It was wonderful!! You can read about it here ❤️) I took this selfie the morning of!
This suit has over 19,000 reviews on Amazon! It is rated 4.6 out of 5 stars. So worth it to me! If you are planning to tan, I wouldn't recommend this suit but for general swimming and enjoying the weather then I do!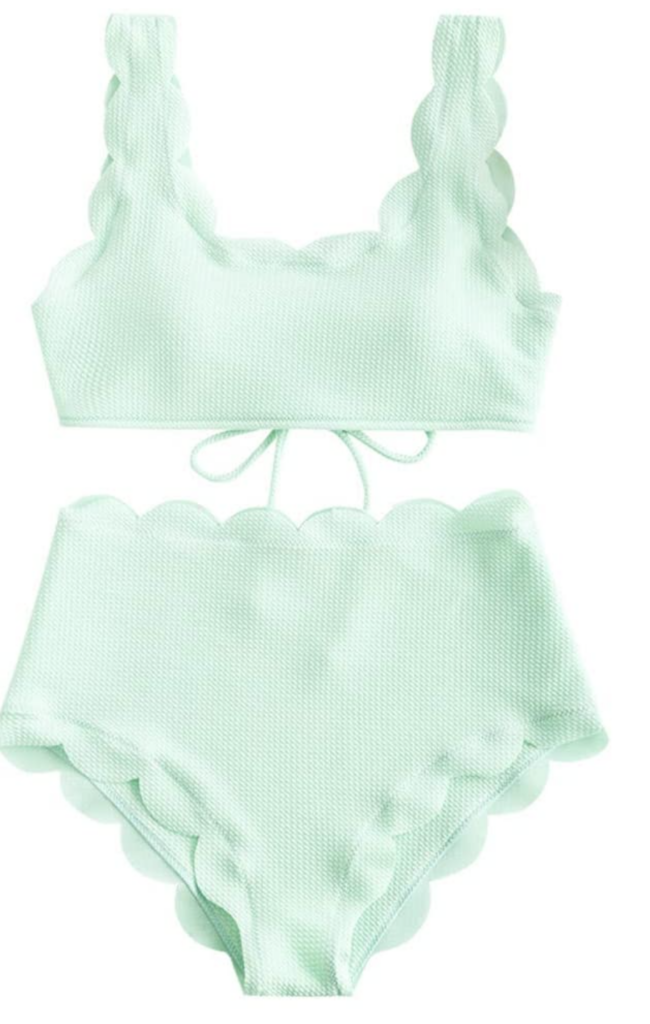 I can't get over how cute this bikini is! I plan on ordering this suit for myself.
The scalloped edges along the borders of the suit are adorable – and once again, a trending clothing feature at the moment. Not to mention this Mint Green color is amazing!
*Photo from ZAFUL.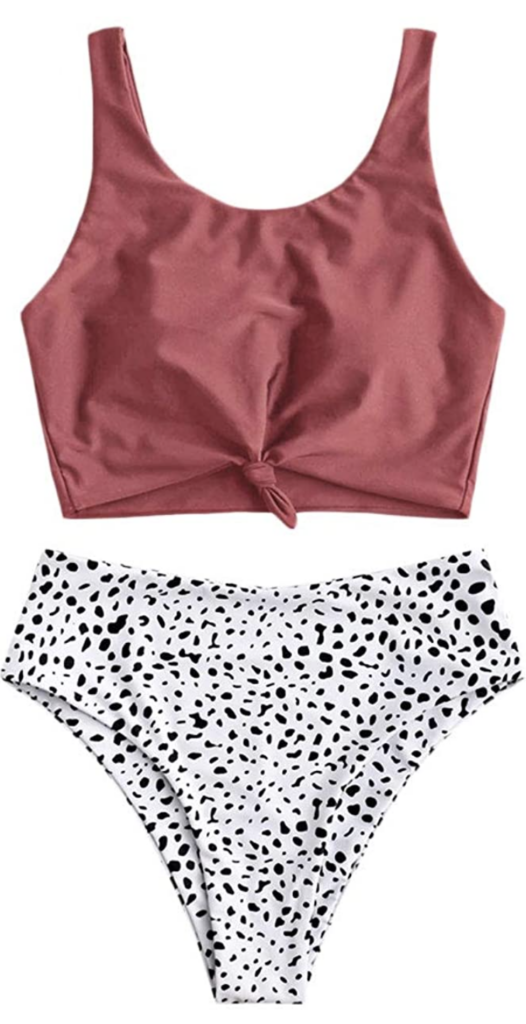 This swimsuit is so cute and perfect for the summer! I love the high-waisted bottoms and that the top covers more than a typical bikini top does. I also love the tie on the front of the suit.
I'm getting Aspyn Ovard vibes from this suit!
*Photo from ZAFUL.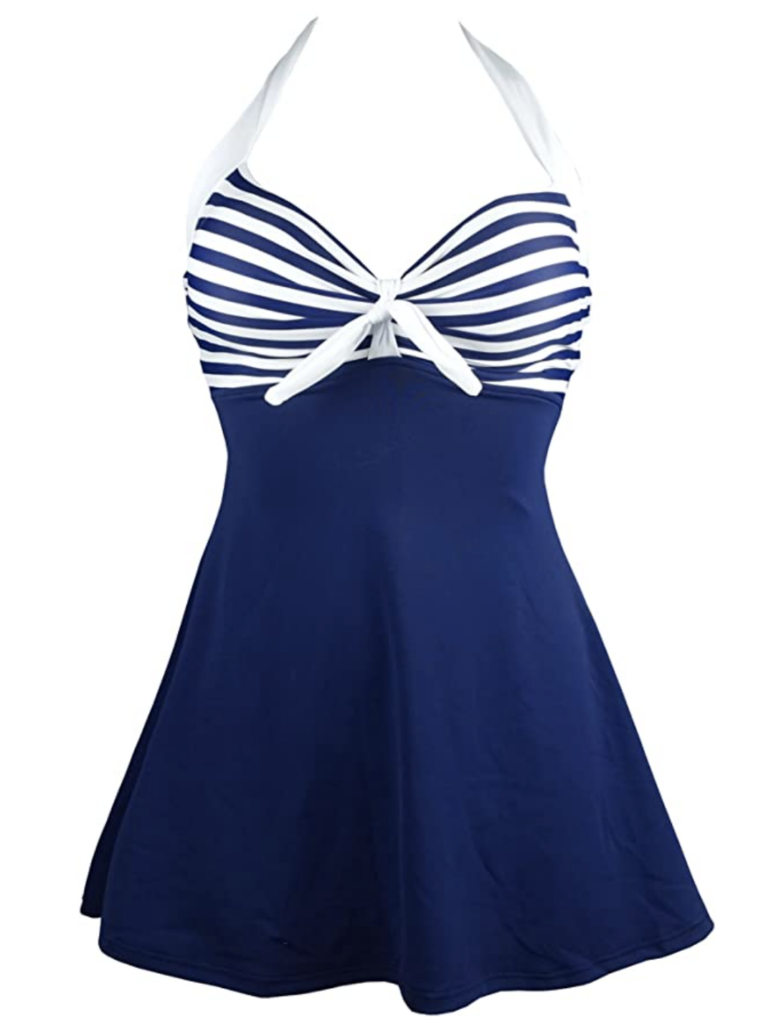 This suit is so different from the rest, but I think it's adorable. This one-piece swimsuit has a skirt to offer extra coverage. The halter strap offers extra support versus the typical spaghetti strap. It's a very nautical swimsuit!
*Photo from COCOSHIP.
Now that you've found some swimwear, don't forget your sunscreen! ?
Thanks for reading! ?
~ Bethany
---
Which swimsuit do you prefer? Let me know in the comments!
Don't forget to follow my accounts for more content!