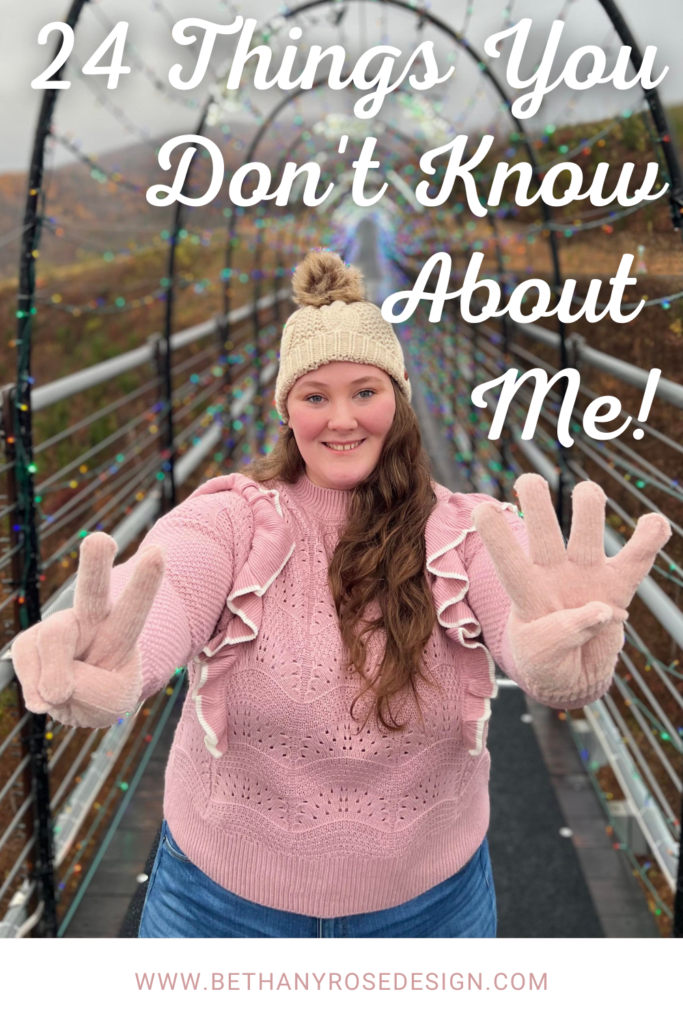 Since today is my 24th birthday, I wanted to share 24 things that you may not know about me! I'm not sure if you read Caitlin Covington's Southern Curls & Pearls blog but I saw this type of her post on there and thought it would be fun 🙂
P.S. I'll be writing a separate post all about my birthday! We traveled to Tennessee and I can't wait to share all the fun we've been having.
1. You probably can tell this one by my blog, but since I don't think I've said it officially on here officially, my favorite color is pink! Today I wore a pink sweater, pink boots, and ended up purchasing pink gloves, haha
2. My birthday is close to the holiday season – right before Thanksgiving and Christmas. Which can create some conflict since my favorite holiday is Christmas! I always make my family (and myself) wait until after my birthday to decorate, but this year I am finding my own rule very difficult! haha (In the process of writing this post, I caved! Our tree is decorated and the stockings are hung on our fireplace mantle. It's gorgeous and I'm happy that I pulled out the decor early this year).
3. I have a HUGE family and I adore my nieces and nephews. I am very much looking forward to having kids one day!
4. Celebrating birthdays and holidays are my thing. I love to make a big deal out of every event and celebrate everything together. It is important to me that we make memories whenever possible ❤️
5. I have a Bachelor's degree in Human Resource Management and Psychology. I am currently also a candidate for my Master's in Business Administration! I'm currently taking my first class – I'll let you all know how it goes!
6. I love purses. My favorite brands for purses are Michael Kors and Kate Spade ❤︎
7. I dislike the feeling of getting my nails filed. I still enjoy a good mani/pedi day; however, fake nails are my "go to" for events.
8. All three of my pets have Instagram accounts – though I'm guilty of not posting for AT LEAST every six months (whoops). Felicity, Gus, and Autumn.
9. I apply lotion probably about 20 times a day to my hands but I can't get enough! I think it's fair to say that it has become a bad habit.
10. Lavender is one of my least favorite scents – I'm a sucker for basic vanilla. Lol
11. Even though Vampire Diaries stopped filming in 2017, I just started watching it this past month and I'm kind of obsessed! Haha
12. I get motion sickness. It used to be every now and then on car rides, but now it's airplanes, boats, roller coasters… you name it, I'll be there with dramamine in hand haha
13. I love to shop! So much so, that my first YouTube username was "Shoptilyoudrop7". You can now find my updated channel here!
14. I'm allergic to some wines – mostly reds, but some whites too.
15. I love vintage items – ranging from the 40's to the 60's ♥︎
16. Peonies never crossed my mind until I began wedding prep. Now, they're one of my favorite flowers! Take a look at how gorgeous they were in my bouquet 🙂
Photo by Coastal Roots Photography.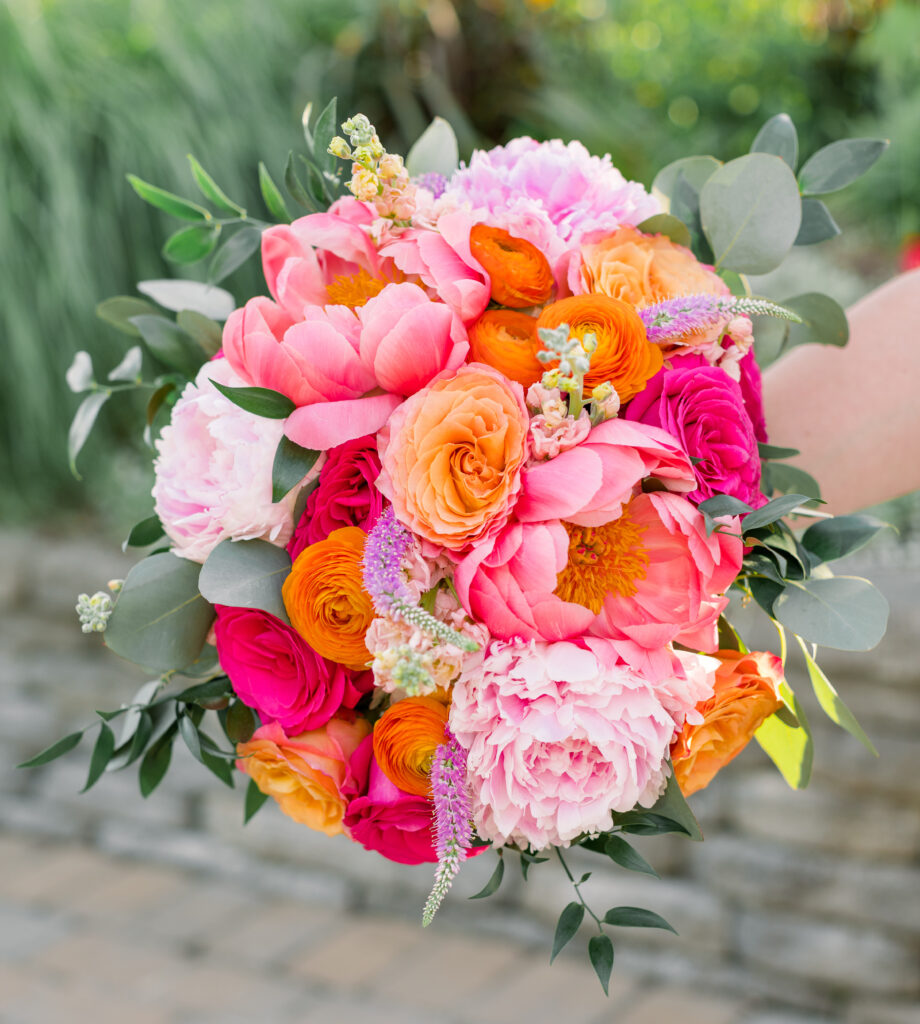 17. I currently work in a medical office but hope to work from home one day soon!
18. I love to travel and see new places. I can't wait for all of my future adventures!
19. I'm the "boo boo baby" in my family. I'm always getting hurt and running into things. In addition to the lovely nickname above, my mom always says she should have named me Grace lol
20. I am a sucker for the Macy's Thanksgiving Day parade. It is a tradition to have it playing every Thanksgiving morning while getting everything ready!
21. I have a major sweet tooth!
22. I love photography and take photos all the time.
23. Rose gold is my favorite jewelry metal.
24. My favorite food is pizza!
I hope you enjoyed getting to know me a little bit more! 🙂 Make sure to subscribe for email alerts when my next blog post comes out!
Thanks for reading! ?


---
Follow my accounts below for more content!