I love celebrating holidays, and the pandemic is definitely not going to stop me! What's great about some of these ideas is that you can use them as favors. If you're looking to send some fun treats to family and friends during Covid, then keep on reading…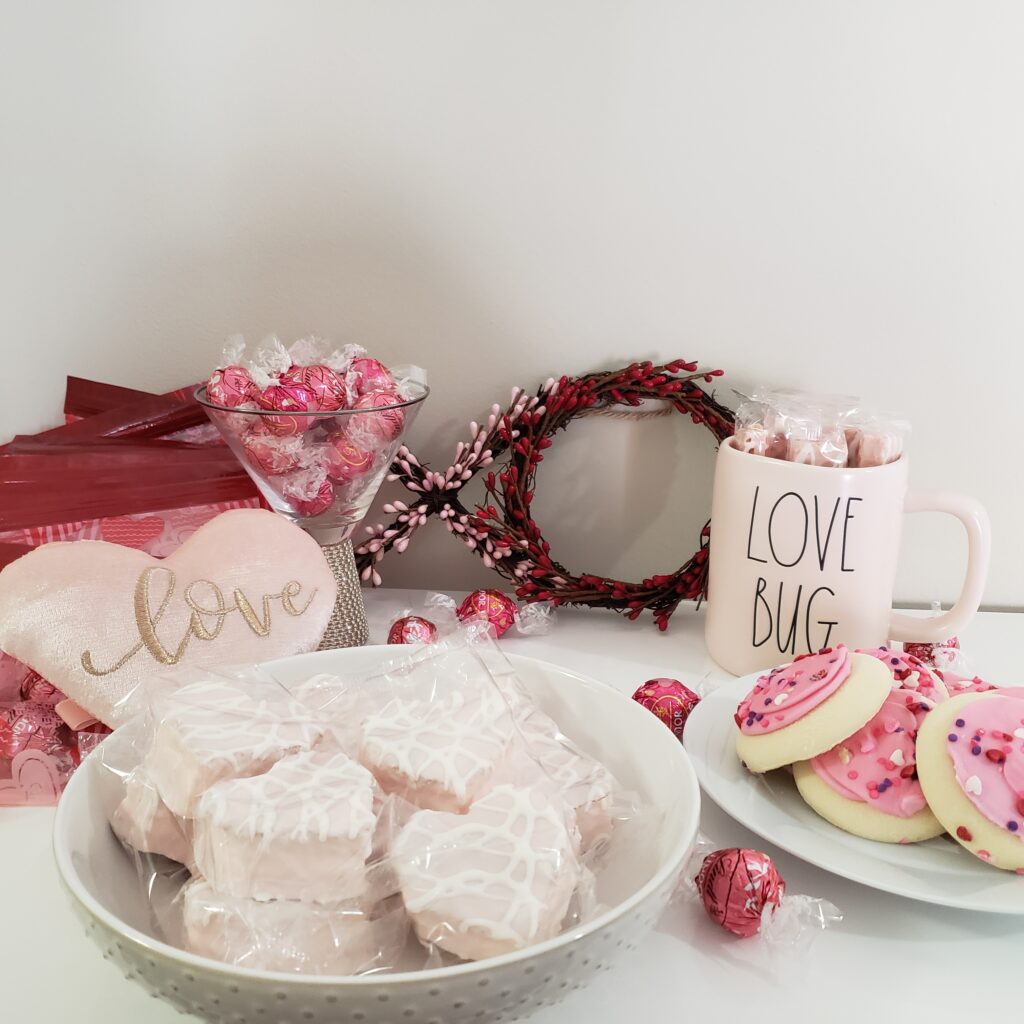 Here are some cute and fun "Galentine" ideas for you to celebrate with or for favors to send out and/or give to those close to you!
Use the following links to jump straight to a specific section, or scroll down just a bit to read through the article.
Treats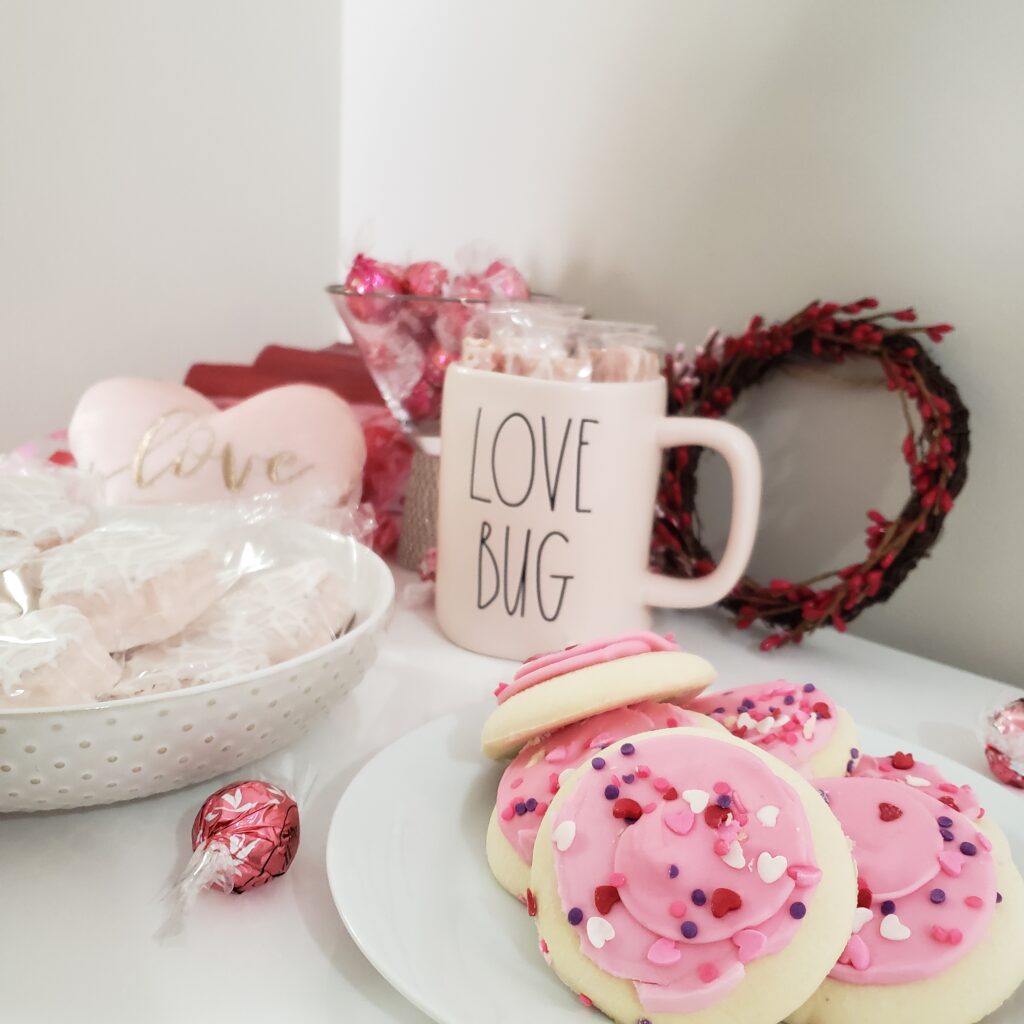 Many grocery stores sell a variety of inexpensive and decorative treats in their bakery section! To make it even simpler, companies have started selling variations of their treats as well! Little Debbie who typically sells the chocolate and peanut butter Nutty Buddy came out with a Valentine's day themed Nutty Buddy which is pink and white (Still with that great peanut butter flavor though!).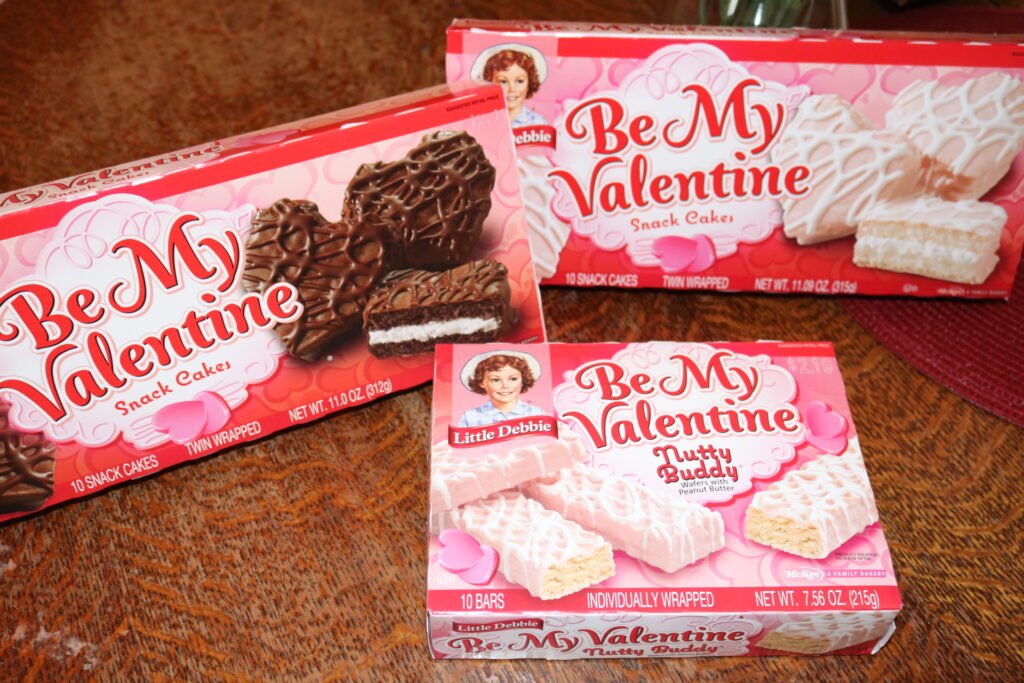 While in Target, Tim and I found variations of the "Be My Valentine" Snack Cakes, as well as the Nutty Buddy. I believe they also had brownies with red icing!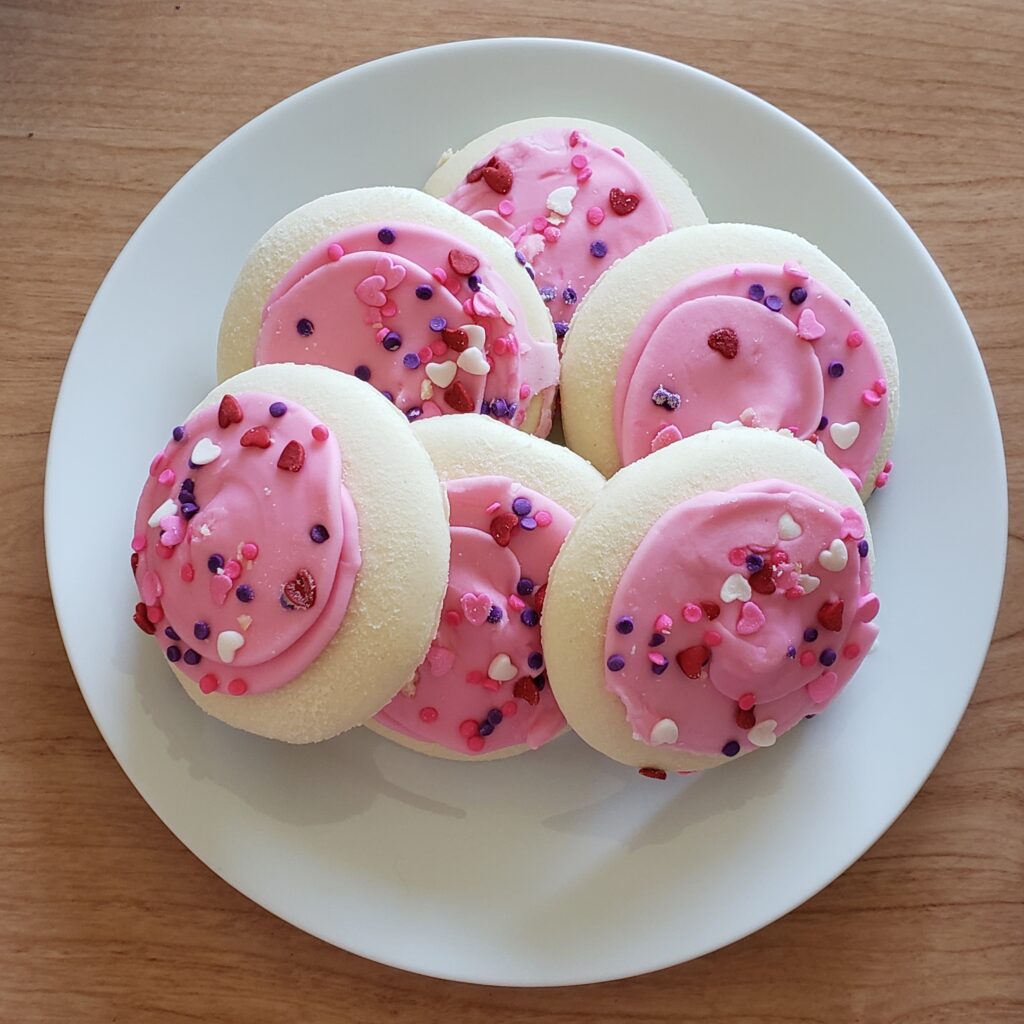 I also thought that these cookies would be perfect for a Galentine's party (or to send out in little packages to your friends)! I purchased these at Wal-Mart but I'm pretty sure that most grocery stores sell their own similar versions.
Feel free to make your own treats too! Since I'm posting this before I celebrate Galentine's day with my mom, aunt, and sisters, I haven't made any of my own treats just yet!
I was thinking of making brownies with decorative sprinkles. Or creating a fun spread of treats for either desserts or savory items like dips, cheeses, and other snacks.
Decorations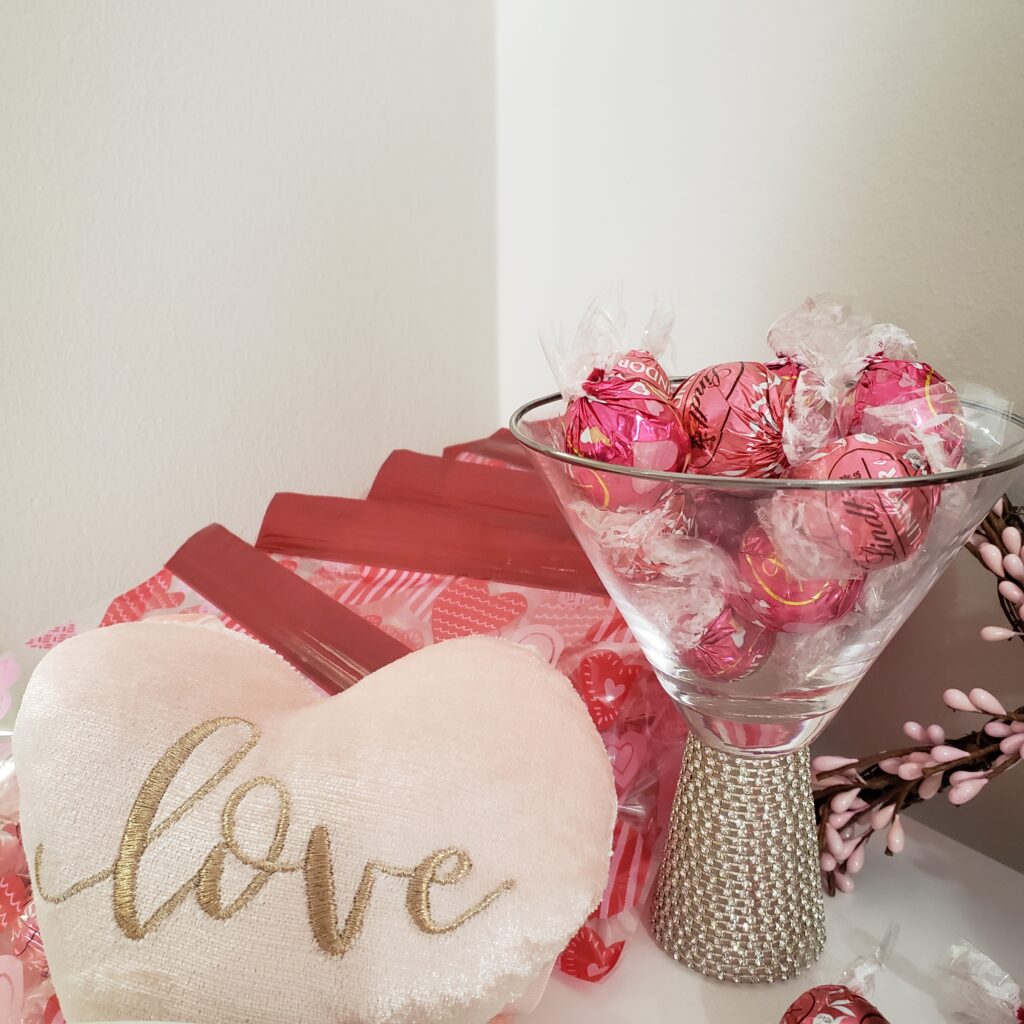 During the pandemic, it isn't convenient or safe for everyone to go out and shop. That's why it is nice to use things you already own!
My sister gave me a martini glass set for my birthday. The glasses are absolutely beautiful and large, which makes them perfect for holding cute decor! In December, I used the glasses to hold mini ornaments. Now in February, I am using the glass to hold the cute Valentine's day themed truffles.
I used a polka dot bowl as a decorative treat to hold pre-packaged Little Debbie treats as well!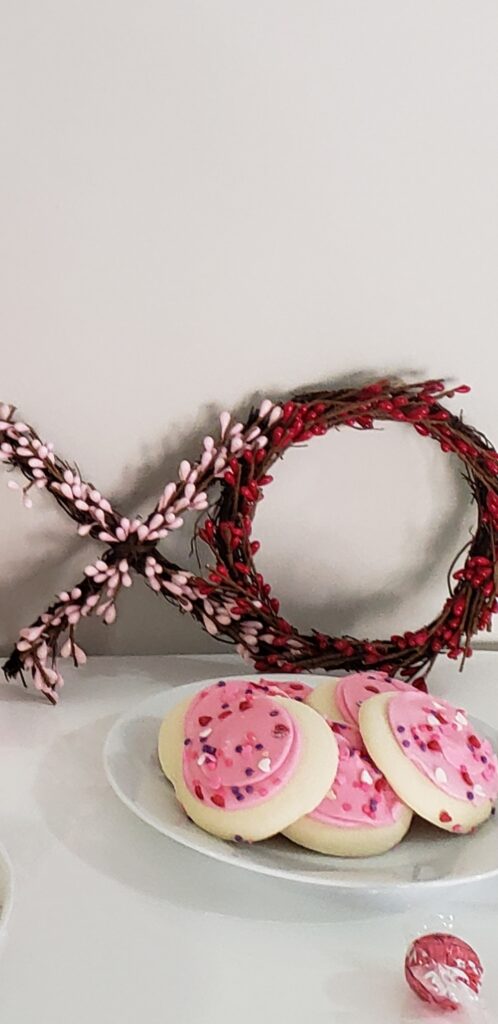 I found this adorable XO sign in the Target dollar section back in January. I love the simplicity of this sign and how it fits the colored theme for the holiday so well.
DIY's
Easy and fun DIY's for this holiday can include making your own Galentine's day cards, decor, or decorating your own little coffee bar in a DIY way.
Here's an idea for a Valentine Coffee Station! This is actually from my mom's blog, Coffee and Toast. Her Valentine's day station consists of Rae Dunn pieces, a garland, and more!
Make sure to check out my Pinterest Holidays – Valentine's/ Galentine's Day board for other Valentine day decor and DIY ideas!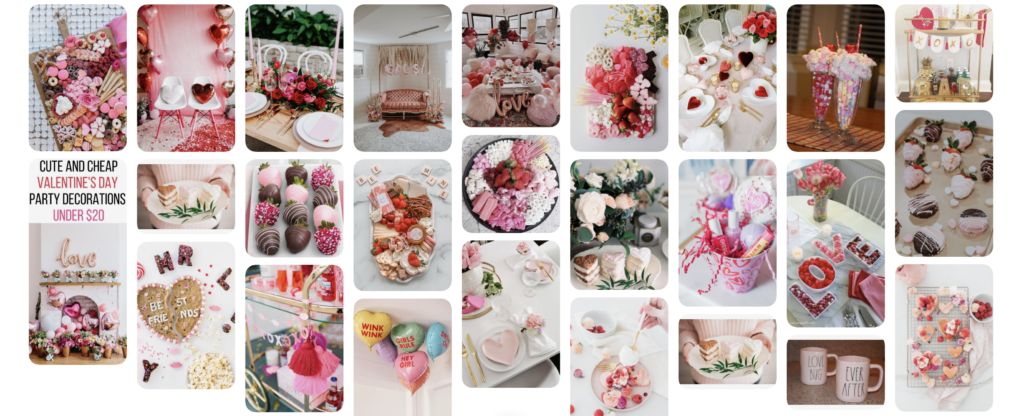 Favors
Favors are the perfect way to spread a little fun and cheer throughout this fun Valentine's season. With favor bags, you can give treats to your family and friends, whether you are able to be close with your family and give them these treats or if you send them out in the mail!
My main theme with the decor and treats (as you can probably tell already) was red and pink. Honestly, red isn't really one of my favorite colors; however, it is one of the colors for the season!
I found these cute bags at Target in their Valentine's day section. I next found hot pink nail files in their beauty section. Then I picked up some of these Strawberries & Cream Limited Edition truffles from Lindt. Not only are they festive, but they're delicious!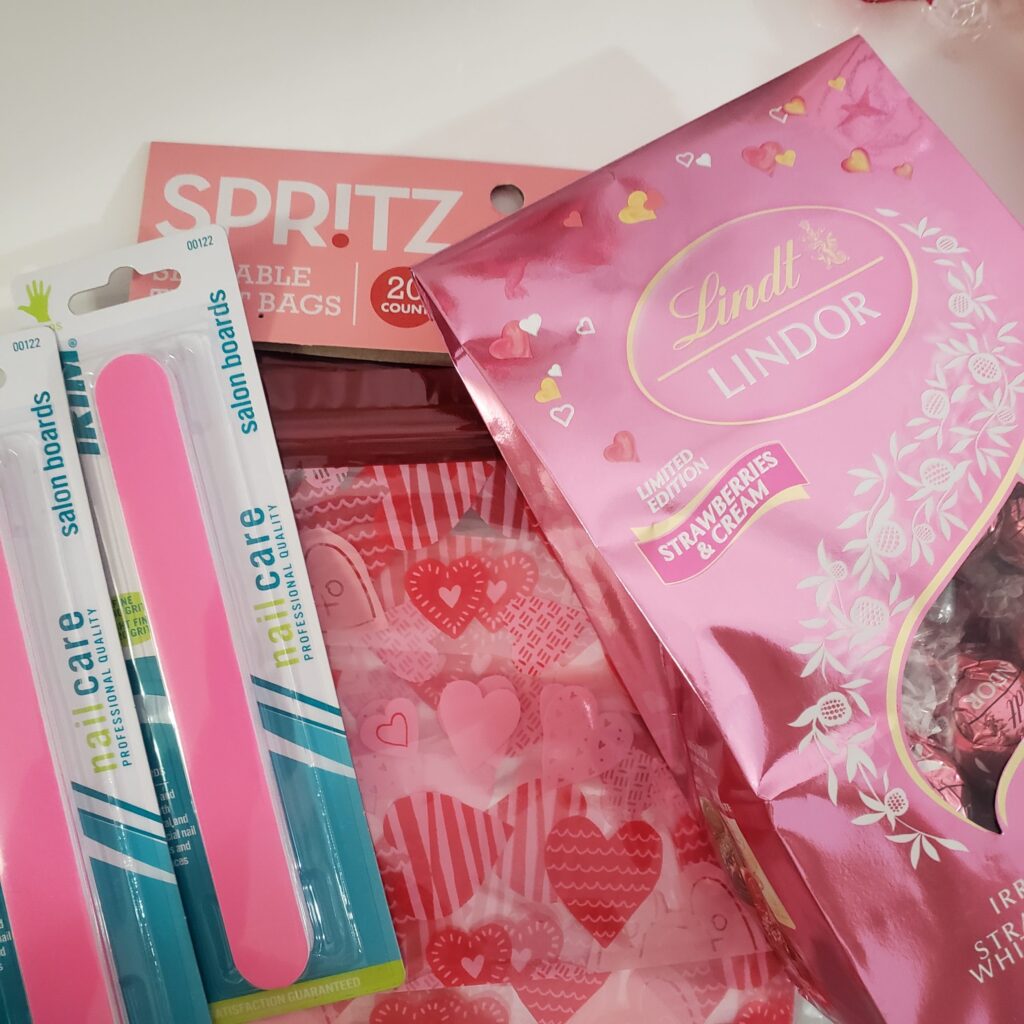 On the back of the Little Debbie's desserts from earlier in this post, there were little cutout Valentine's. I decided to cut these out and I wrote "Happy Galentine's Day!" on the back of each card. I included these in the favor bags!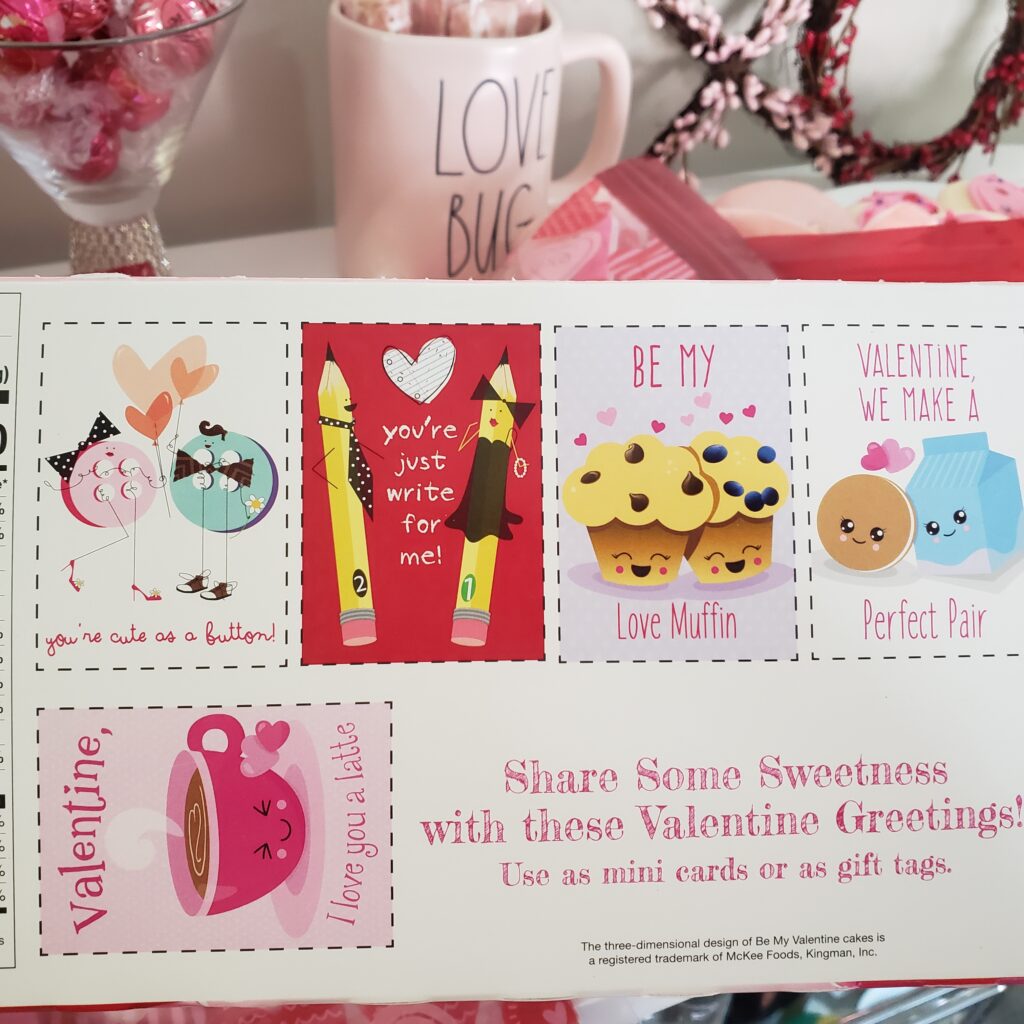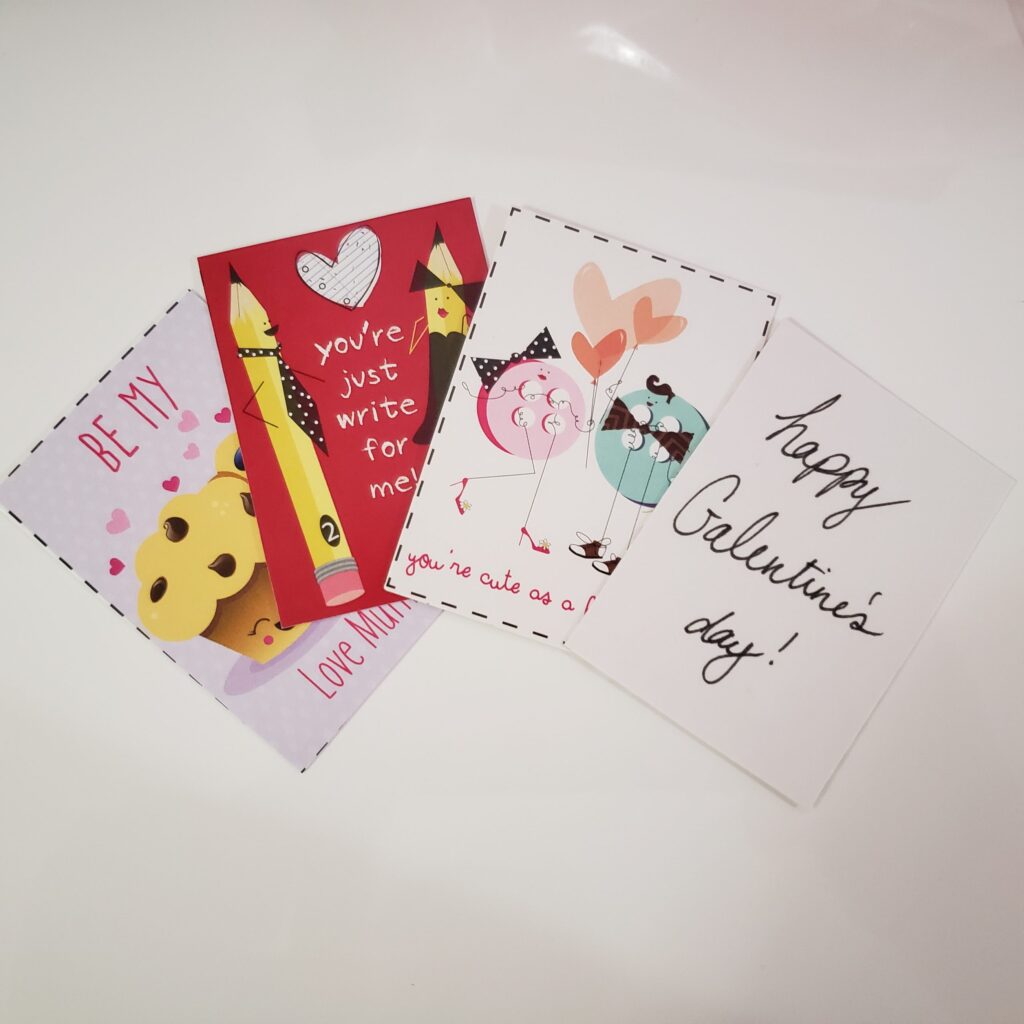 Favors don't have to be anything major, they're just there to let someone know that you're thinking of them!
You could also add treats such:
Nail Polish
Lipstick
Body Scrub
Loofah
Comb
Keychain
These are just some ideas to get you rolling! Let me know how you celebrate Galentine's Day in the comments below!
---
How do you celebrate Galentine's day? Let me know in the comments or one of my social media accounts below!
Don't forget to follow for more content.