Last month's Boxycharm was excellent! If you all saw my last blog post (if not, you can check it out here), then you would have seen all the amazing products I received for only $25!
This month, I received both the Ipsy subscription box and the Boxycharm subscription box. Boxycharm gave detailed descriptions of the products along with the value of the items. Ipsy did not give the price for the products; however, I tried my best to get an accurate price for you all! Both boxes are $25 and end up being $26.50 with tax.
I'm going to go ahead and list the products as I pulled them out of the packaging.
Disclaimer: I have purchased these subscriptions for myself, by myself. All reviews of the products are developed from my own opinion, unless otherwise stated.
Without further ado…
---
Ipsy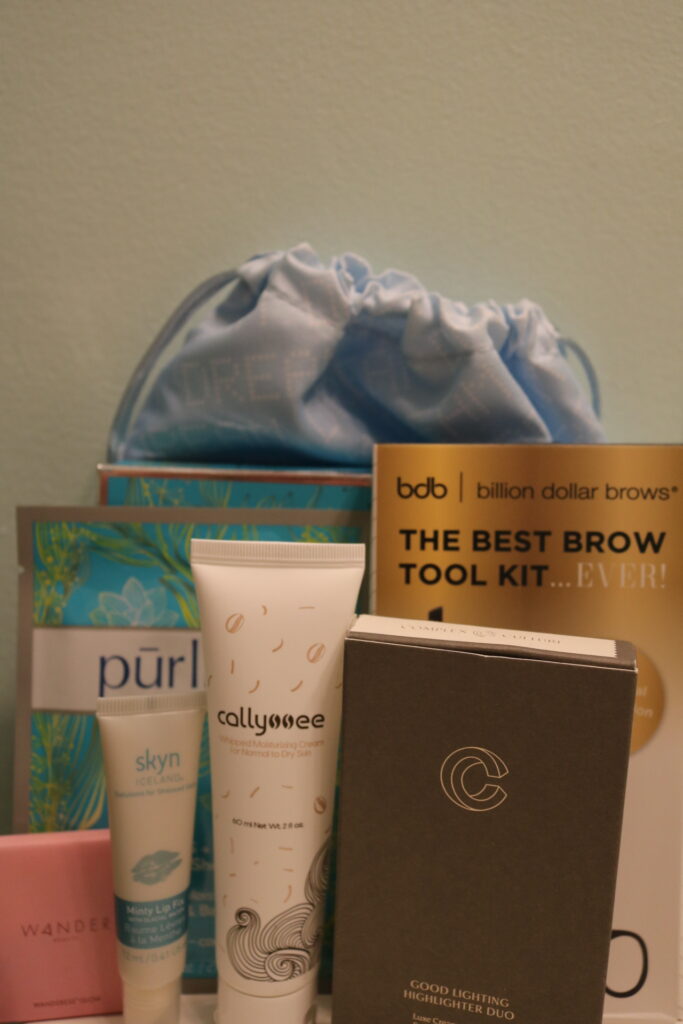 PŪRLISSE Blue Lotus + Seaweed Treatment Sheet Mask (≈$36)
The brand states that this product is for all skin types and is a moisturizing mask that is meant to help soothe and balance out skin.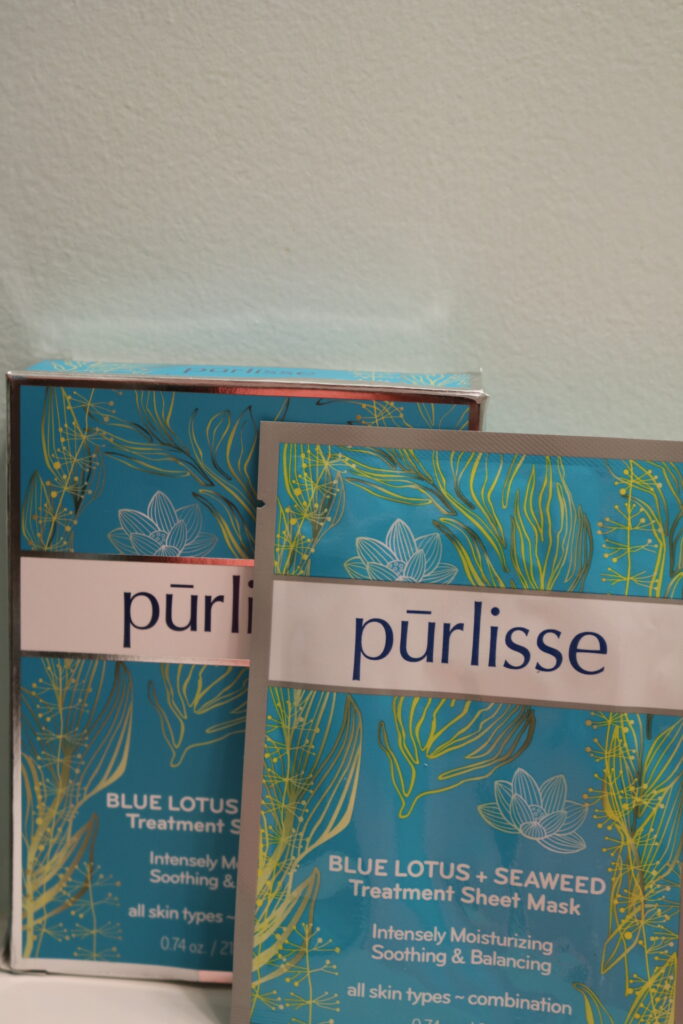 Over the years, this brand has become one of my favorites whenever I receive it in subscription boxes. A total of six sheet masks came in the box! After looking around online, it looks like this product sells for approximately $36.
Billion Dollar Brows… "The Best Brow Tool Kit… Ever"(≈$56)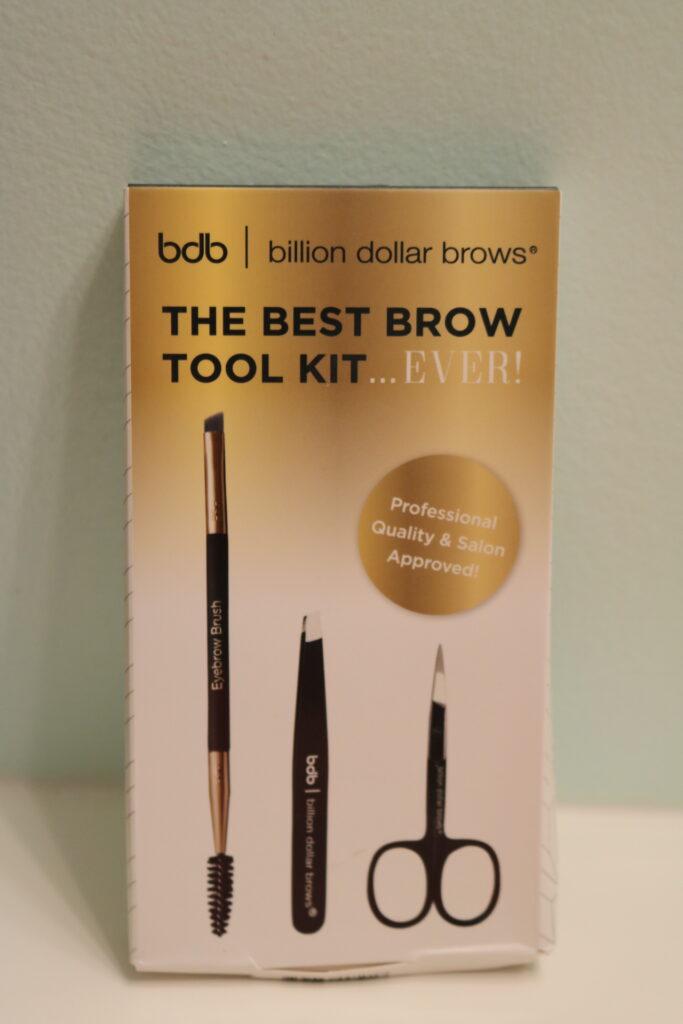 This brow kit comes with a pair of scissors, a tweezer, and an eyebrow brush. The brand uses bamboo charcoal infused with bristles, and they are vegan and cruelty-free.
The packaging did throw me off a bit as the bottom of the box was crushed and bent out of shape. I'm thinking this was my mail carrier; however, besides a little bent part of the purlisse packaging, nothing else was damaged.
The Billion Dollar Brows website sells this product for $56!
Skyn Iceland Solutions for Stress – Minty Lip Fix with Glacial Water (≈$16)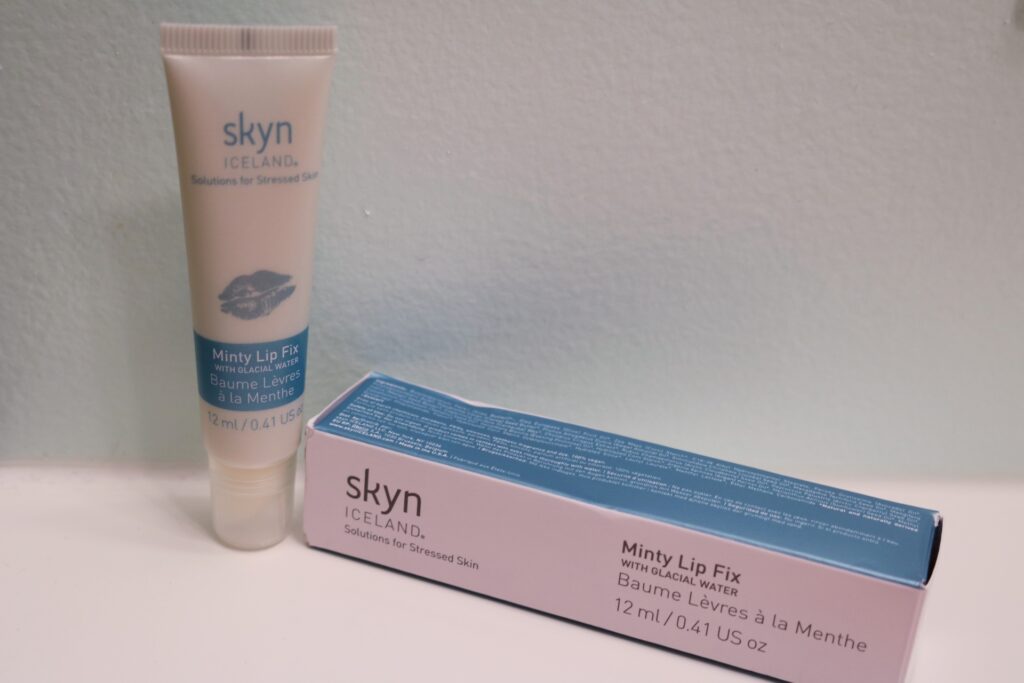 I decided to go ahead and test this lip treatment and I liked it! The mint isn't too minty or over the top. Sometimes with mint products, I've felt a slight sting on my lips; however, I do not have this sensation with this product!
Callyssee – Whipped Moisturizing Cream for Normal to Dry Skin (≈$21.95)
I tested this product on a small portion of my skin on my neck. It is very light weight and easy to apply! It is also a thinner product, though it does feel moisturizing. It also isn't heavily scented.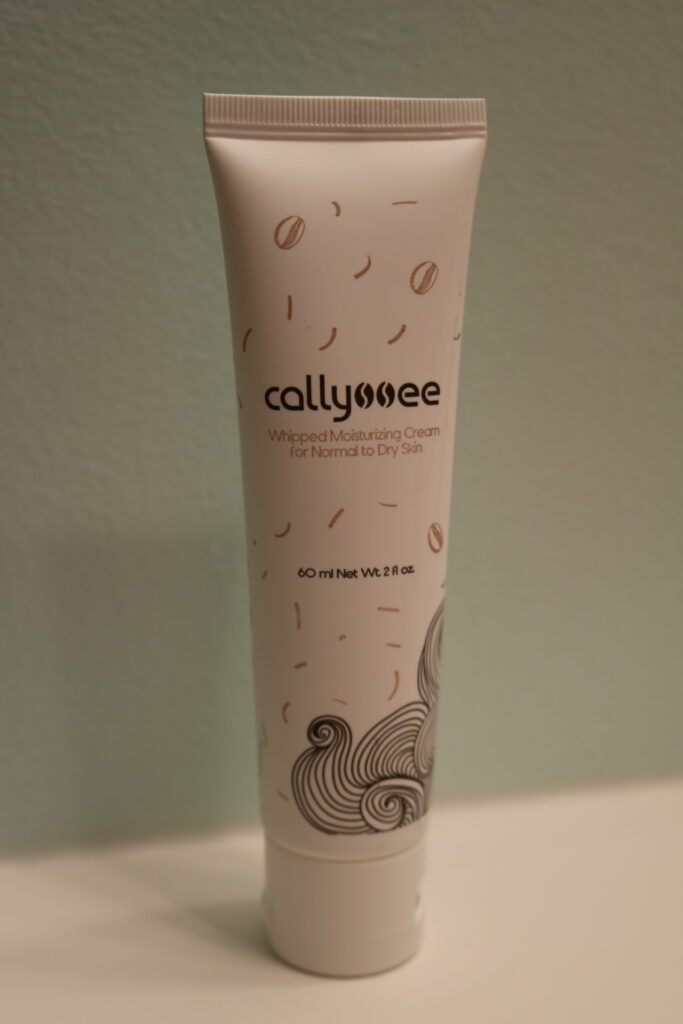 Complex Culture Good Lighting Highlighter Duo- Luxe Cream-to-Powder Soft Focus Highlighter (≈$25 – $30)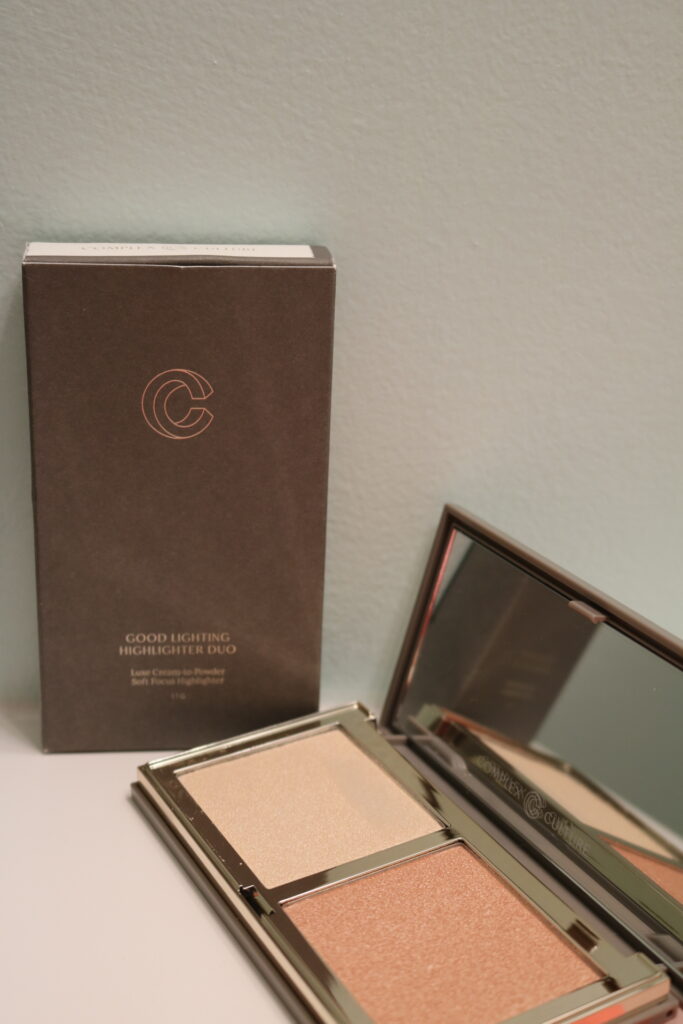 This packaging is STUNNING. I love when compacts are study, durable, and trendy. Also, another big plus, when compacts include a mirror. This highlighter duo has a light shade and a bronze shade of highlighter.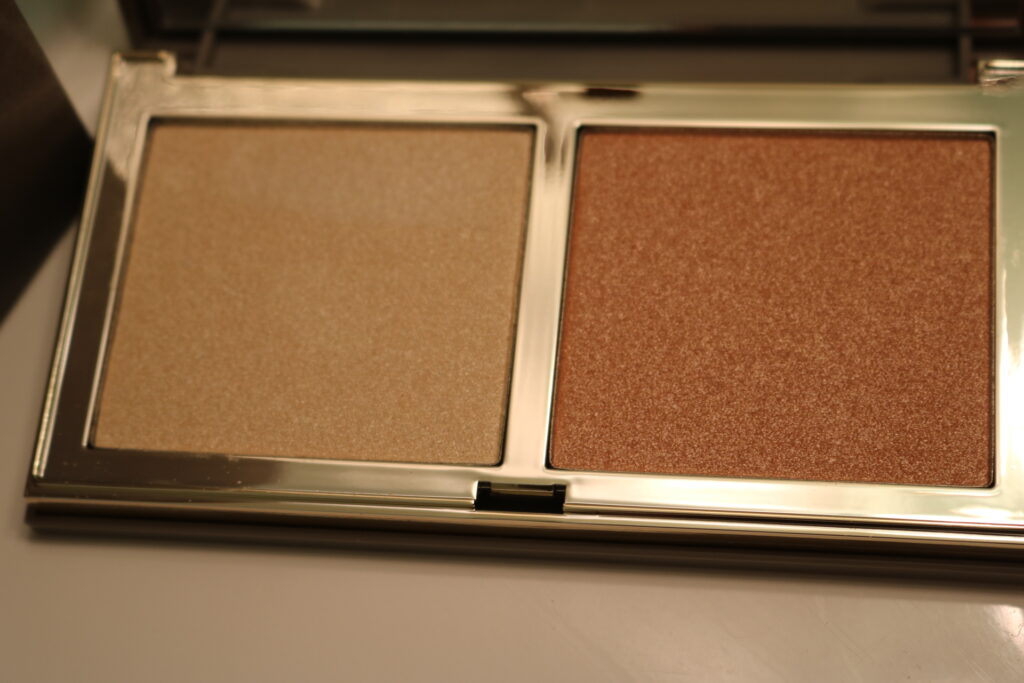 Wander Beauty Highlighter in "After Hours"
I'm not exactly sure if this is considered a full size product, or rather just a sample, but this highlighter is really nice! The shade is a glimmering champagne color that has a nice hue to it! The Dermstore sells a full version of this product in different packaging for $30.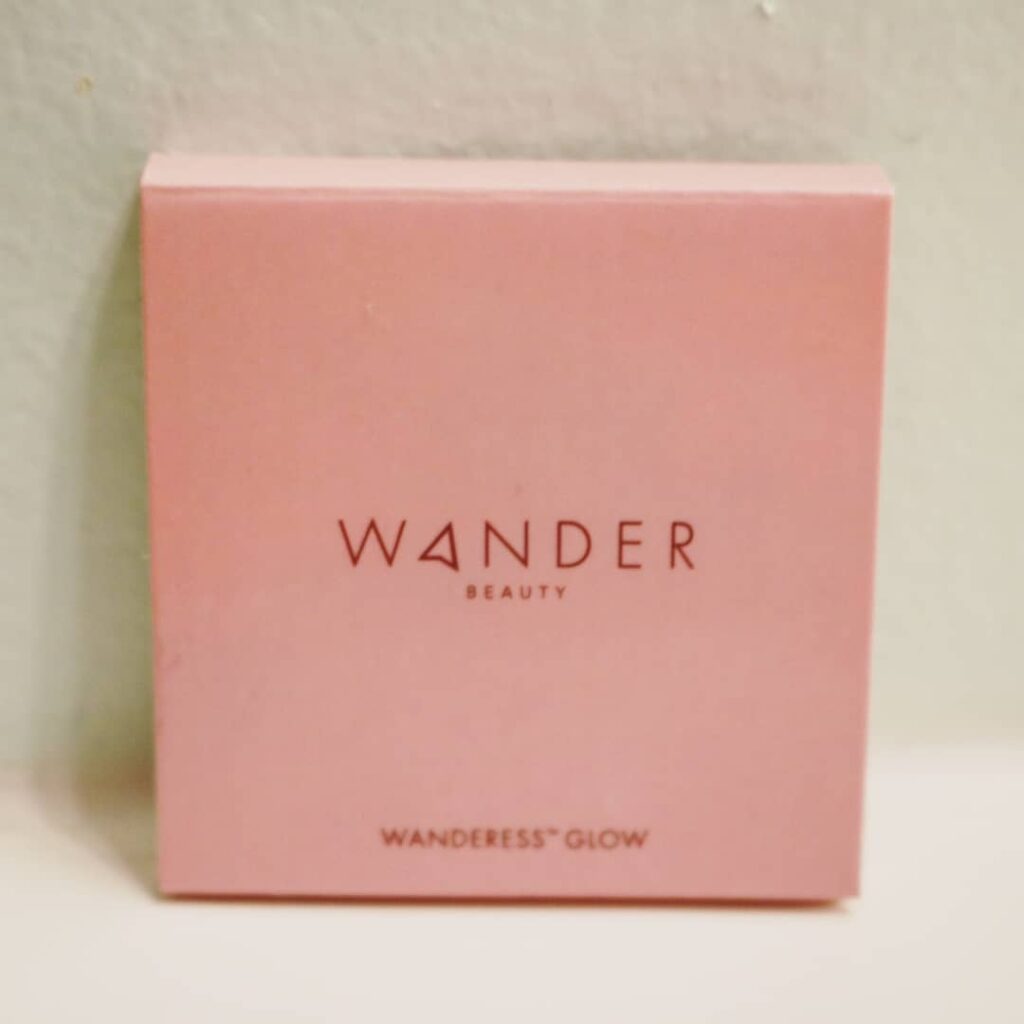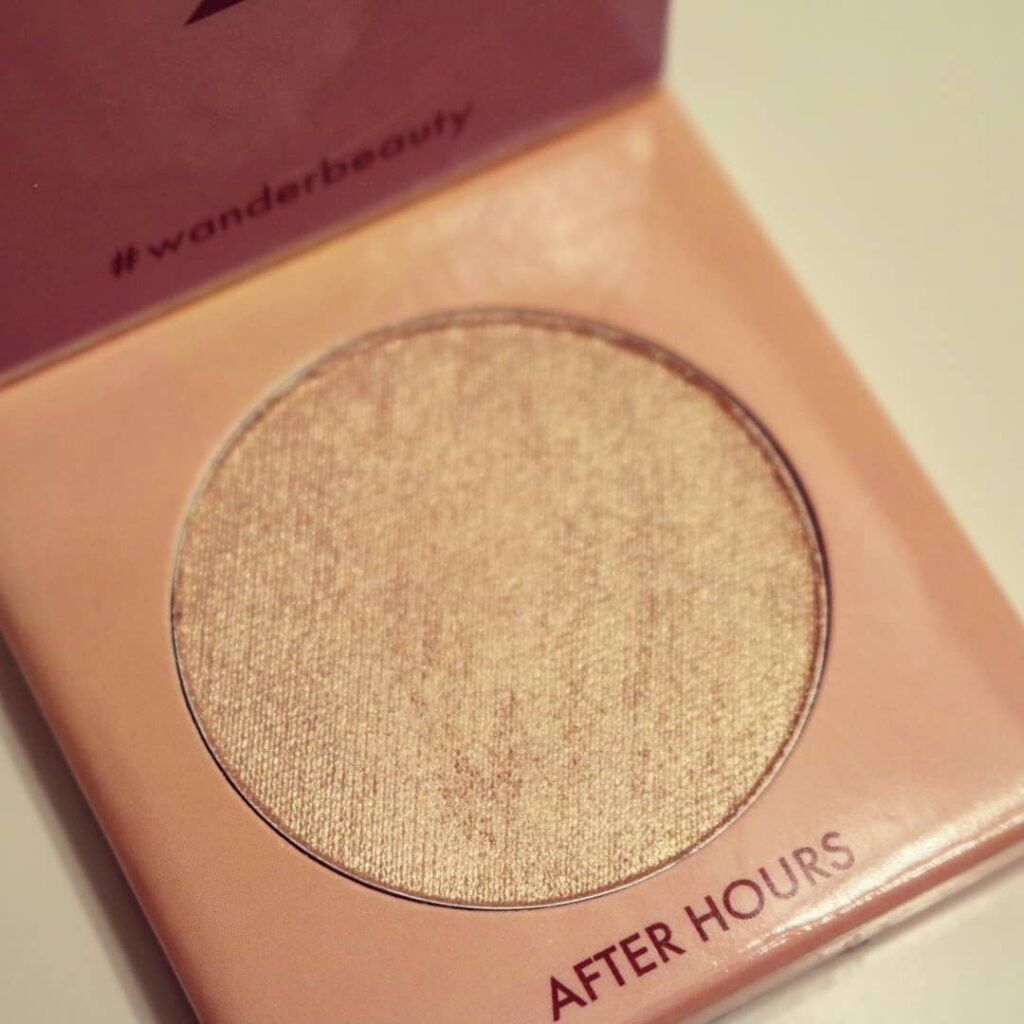 ---
Boxycharm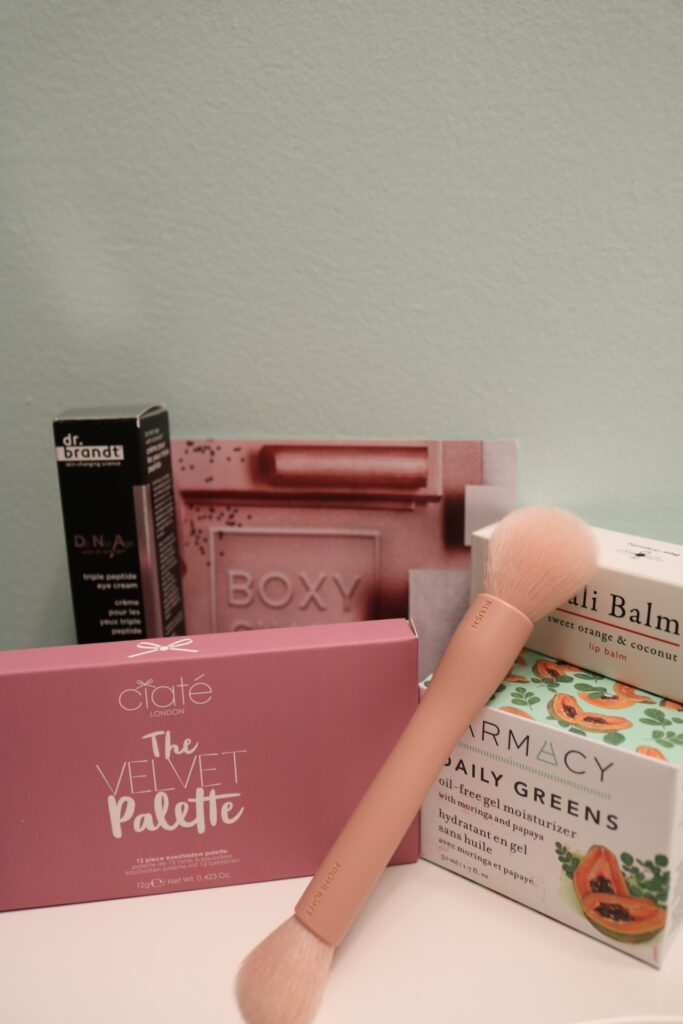 Farmacy Daily Greens Oil-Free Gel Moisturizer ($38)
The Farmacy Gel Moisturizer is a light weight moisturizer that is both silicone-free and oil-free!It is also a vegan and cruelty free product! This moisturizer contains Hyaluronic Acid which is said to help hydrate skin. I've used hyaluronic acid for my skin before, and I loved it!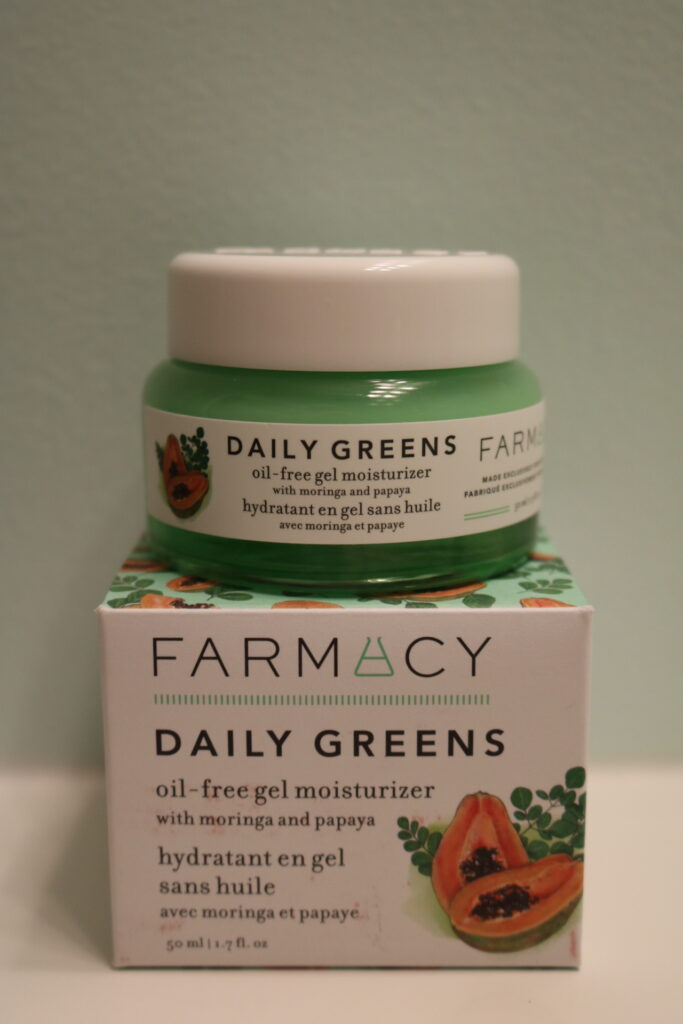 Ciate London – Velvet Eyeshadow Palette ($30)
The below palette is amazing, both externally and internally. First of all, the packaging is everything. The "velvet" description of the product can be applied to the soft and smooth external packaging for the eyeshadow palette.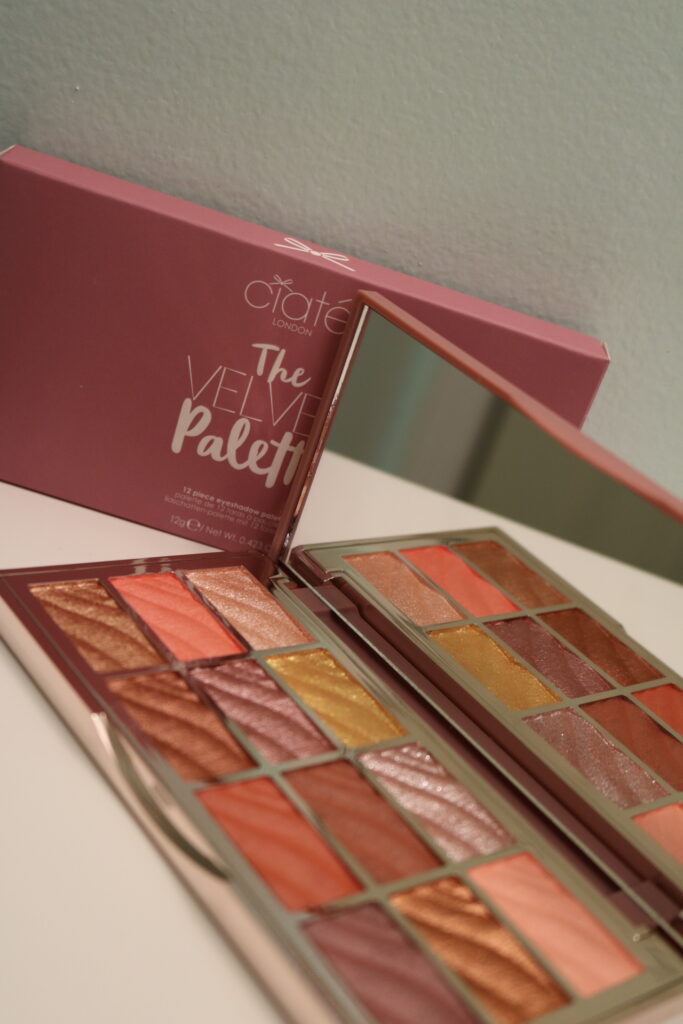 I just love these shadows! The wavy prints on the shadows are beautiful and the overall shades are gorgeous! Although I never really use yellow this color is screaming out to me. So I'm definitely going to have to figure out a look with this vibrant shade! ?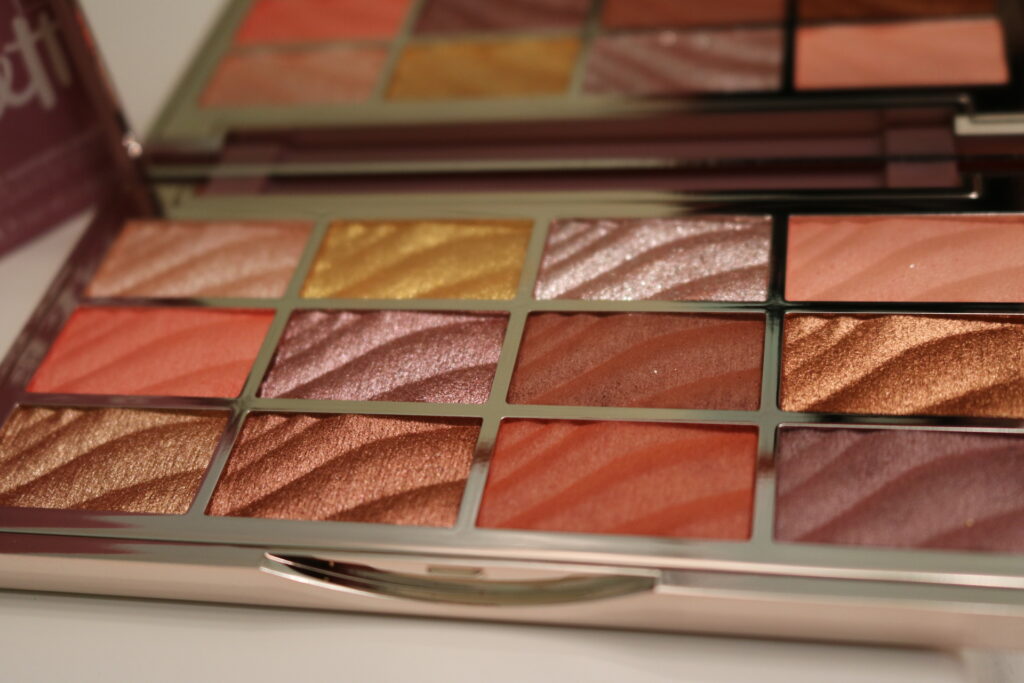 Dr. Brandt | Do Not Age with Dr. Brandt Triple Peptide Eye Cream ($82)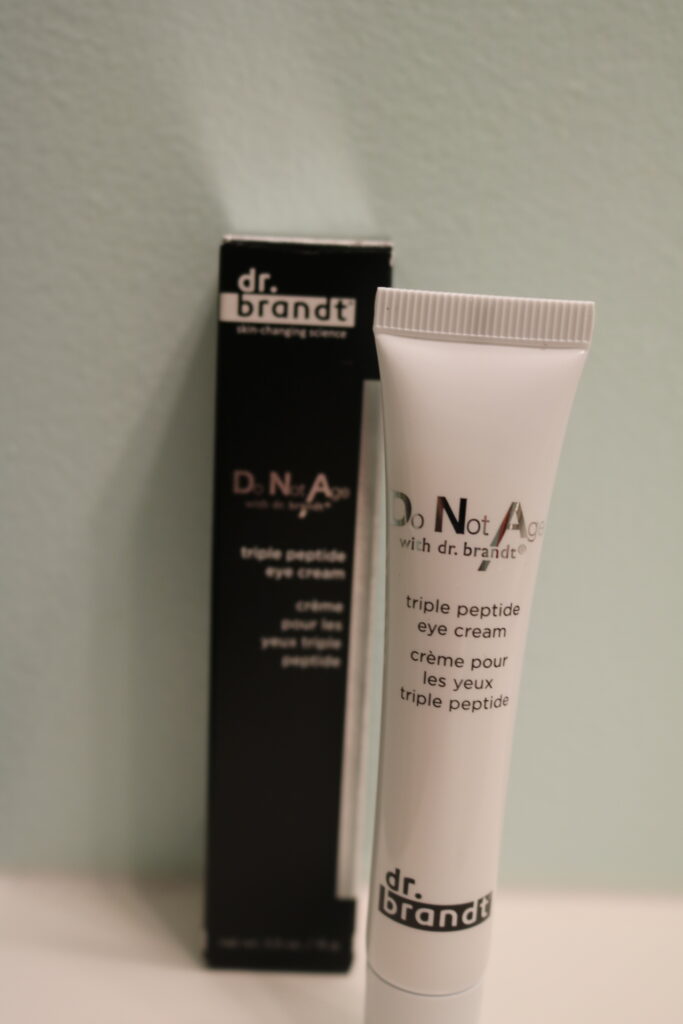 Without Boxycharm, I had never heard of the Dr. Brandt brand. However, now that I have been introduced, I know that it is a well known brand in the beauty world!!
I have yet to try this product yet, but I am in the middle of moving to another state (and wow, is it exhausting!!) so I think it'll be quite handy ?
Bali Balm | Sweet Orange & Coconut Lip Balm ($33)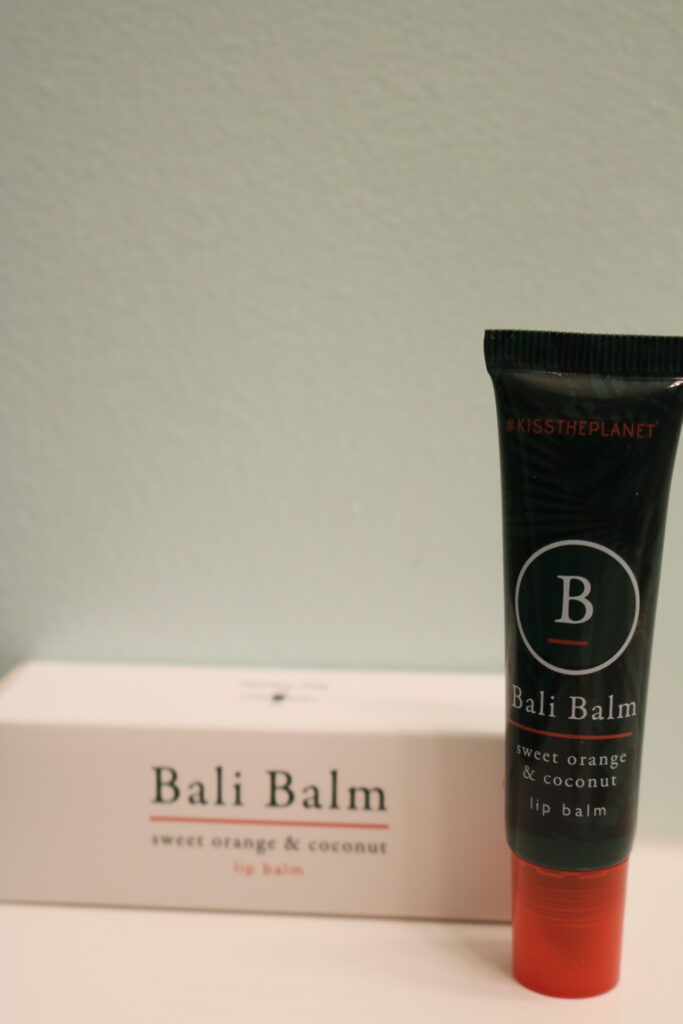 This lip balm is super moisturizing and reminds me so much of summer! During this pandemic, and the COLD winter months, this is a perfect reminder of the warmer weather and summer fun to come!
Persona Cosmetics | Powerbrush ($24)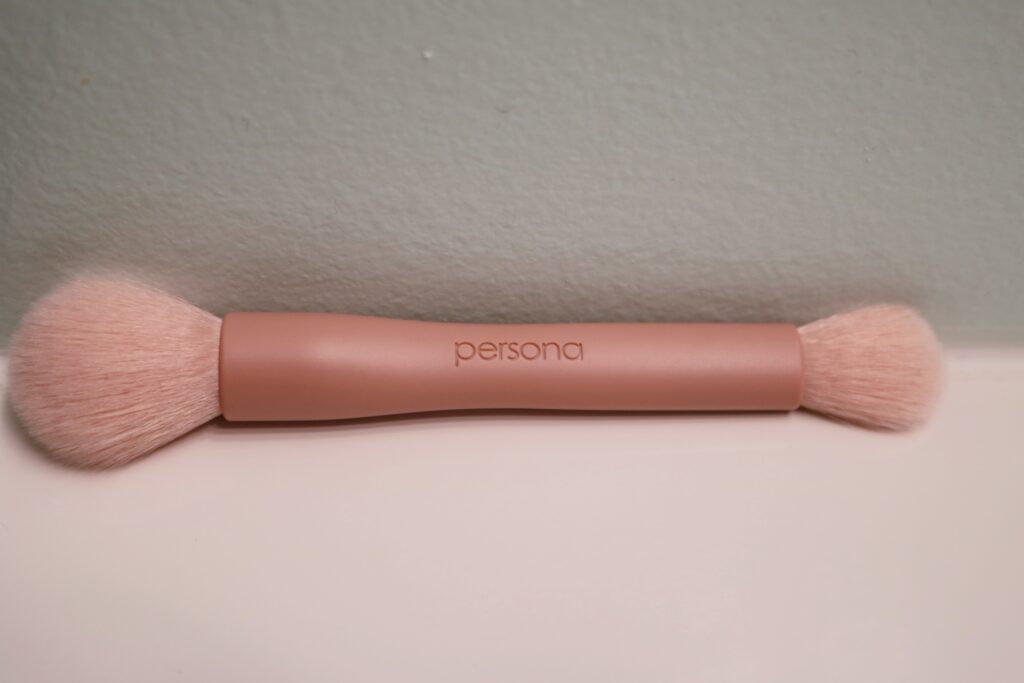 Who doesn't love a good double ended brush? This dual-ended brush is synthetic vegan that has a highlighter brush and blush brush. This product is great as it is for powder and cream beauty products!! ?
---
Which box do you prefer??
Overall, Ipsy sent out 6 products and Boxycharm sent a total of 5 products.
The total for Ipsy is approximately $184.95.
The total for Boxycharm is $207.
I liked both boxes this month. Like I said, the boxes in Ipsy were bent a bit, but again that could have been my mail carrier. I also think that although the Wander Beauty highlighter is nice, it kind of seemed like it was thrown into the bag.
I appreciate that Boxycharm gives a detailed list with prices for the products that they send out. This would be a nice addition for Ipsy to add to their packages!
---
Which subscription box do you prefer?
Let me know in the comments below!
Or on one of my other social media accounts!
Follow my below profiles for more content!