Happy New Year!
I don't know about you all, but I am looking forward to an amazing year and to making the most out of every day ?
To help with this, I outlined some resolutions and goals for my lifestyle and career. I used these templates that I created to highlight each goal and/or resolution. Feel free to use them and tag me!! Insta: @bethanyrosedesign_ blog
I wanted to share a few of my goals and resolutions with you all 🙂
I would love to grow my followers! Here on my blog, as well as on Instagram and YouTube. I'd like to share content on my blog more often, in addition to Insta and YouTube!
I'd also like to drink more water, socialize with friends more often, read more books, eat better and cook more often at home, and accomplish more of my to-do lists!
Let me know what your goals and resolutions are for the new year!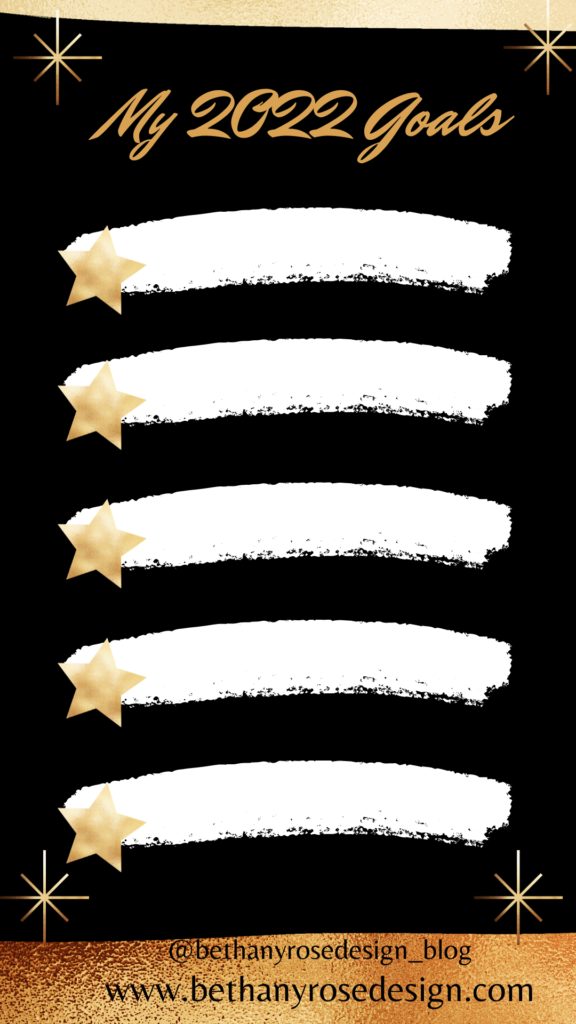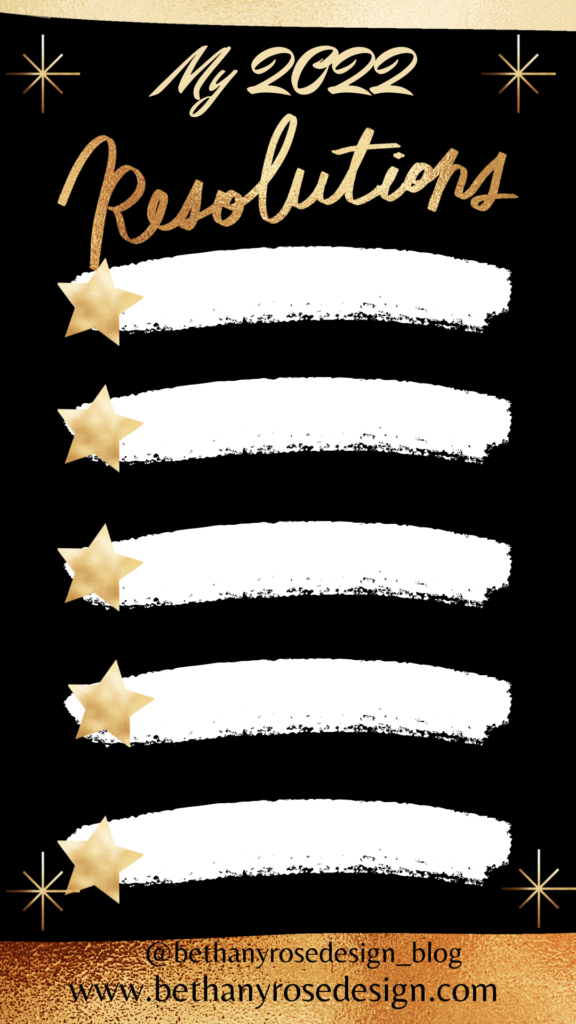 Hope these help you all to define your goals for the year! Have an amazing 2022 🙂
Thanks for reading! ?

xo,

---
Make sure to follow my accounts below for more content!