This year, I hosted a Mother's Day Brunch for the mommas in my life.
My mom, my two sisters, one of my SILs, Tim's mother, and his grandmother, all came over for Sunday Brunch. It was wonderful!
Tim and I had an arrangement of baked breakfast treats placed upon various platters and a cake stand (Short snippet of a video at the bottom of this post). We brought in a foldable table from our shed, wiped it down, and placed a cute pink tablecloth on top. A vase of tulips added a fun touch! We also had a seperate vase of tulips on our dining table.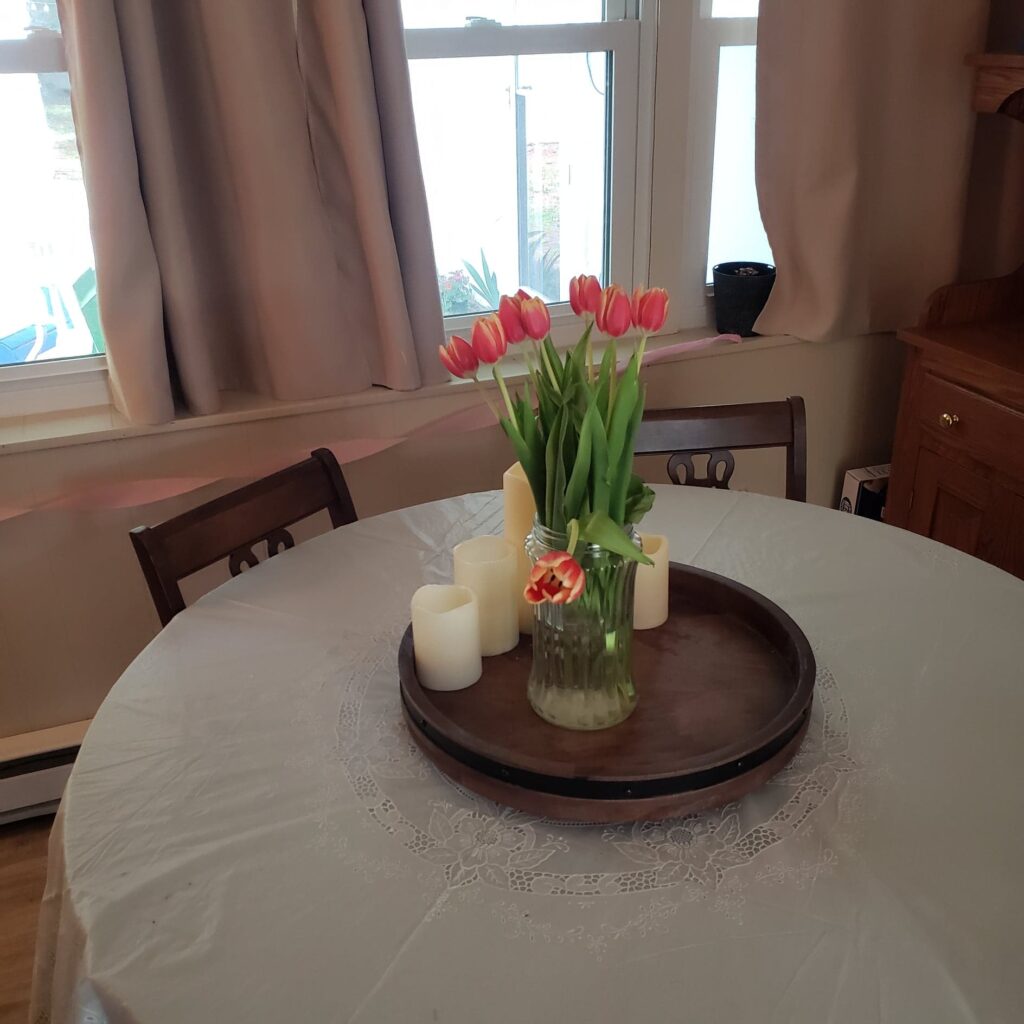 Tim was the chef of the kitchen and cooked the waffles and sausage while I set up. The waffles were delicious! My nieces enjoyed adding whipped cream and sprinkles as toppings for theirs (Just like their aunt! lol). Tim also made an amazing bacon jam that I will definitely share the recipe of soon! Us adults topped our waffles with it, lol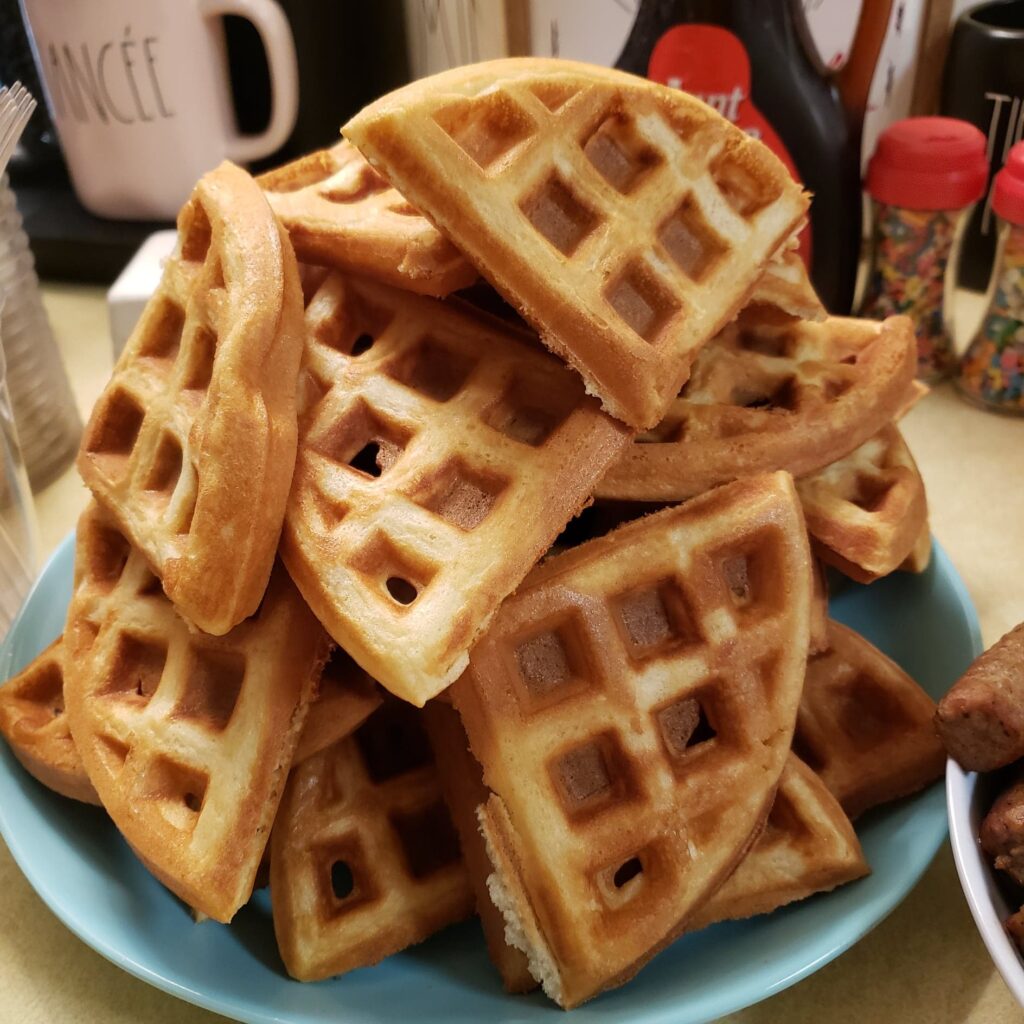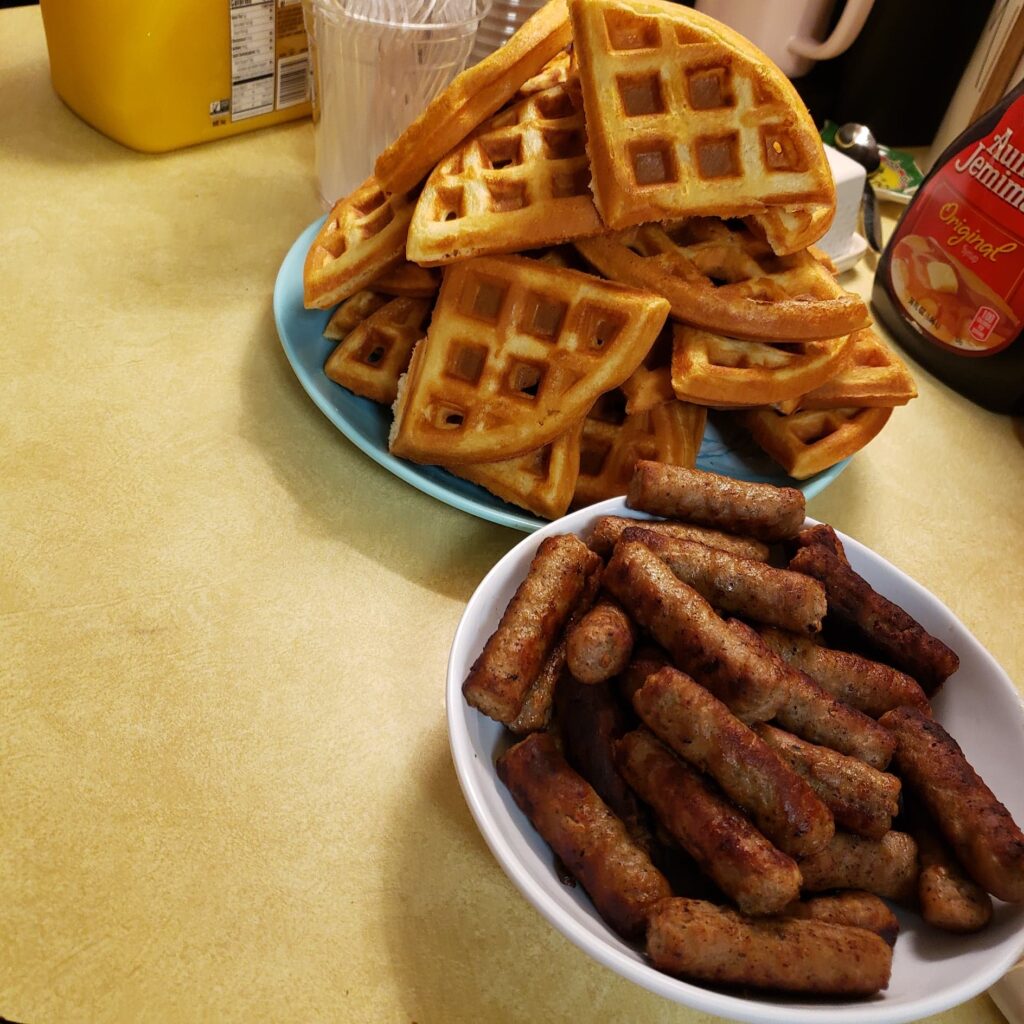 I hung up these fun fans and streamers, and made sure that we had all the proper serving pieces (which we didn't, so my little sister made a trip to Giant lol)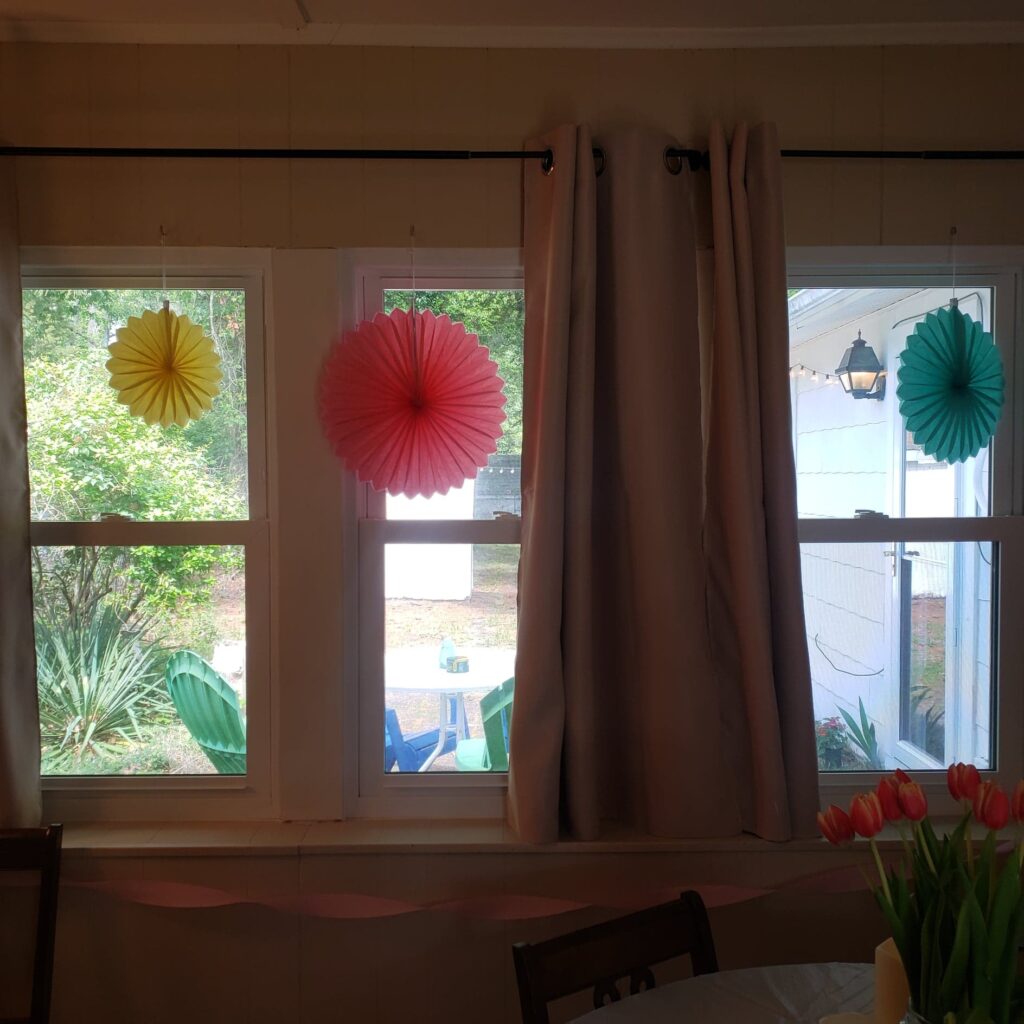 My mom was amazing and added to our brunch with breakfast casseroles! Let me tell you, they are addictive!! So so good. I'll have to see if she'll be sharing the recipe on her blog so that I can share the link with you all. I forgot to take a photo of the casseroles, but here's a couple of pieces I had leftover for breakfast this morning! (I brought over some goodies to my mom's house so we could enjoy breakfast together again.)
Edit: She shared the recipe!! Here's the recipe for the Easy Breakfast Casserole!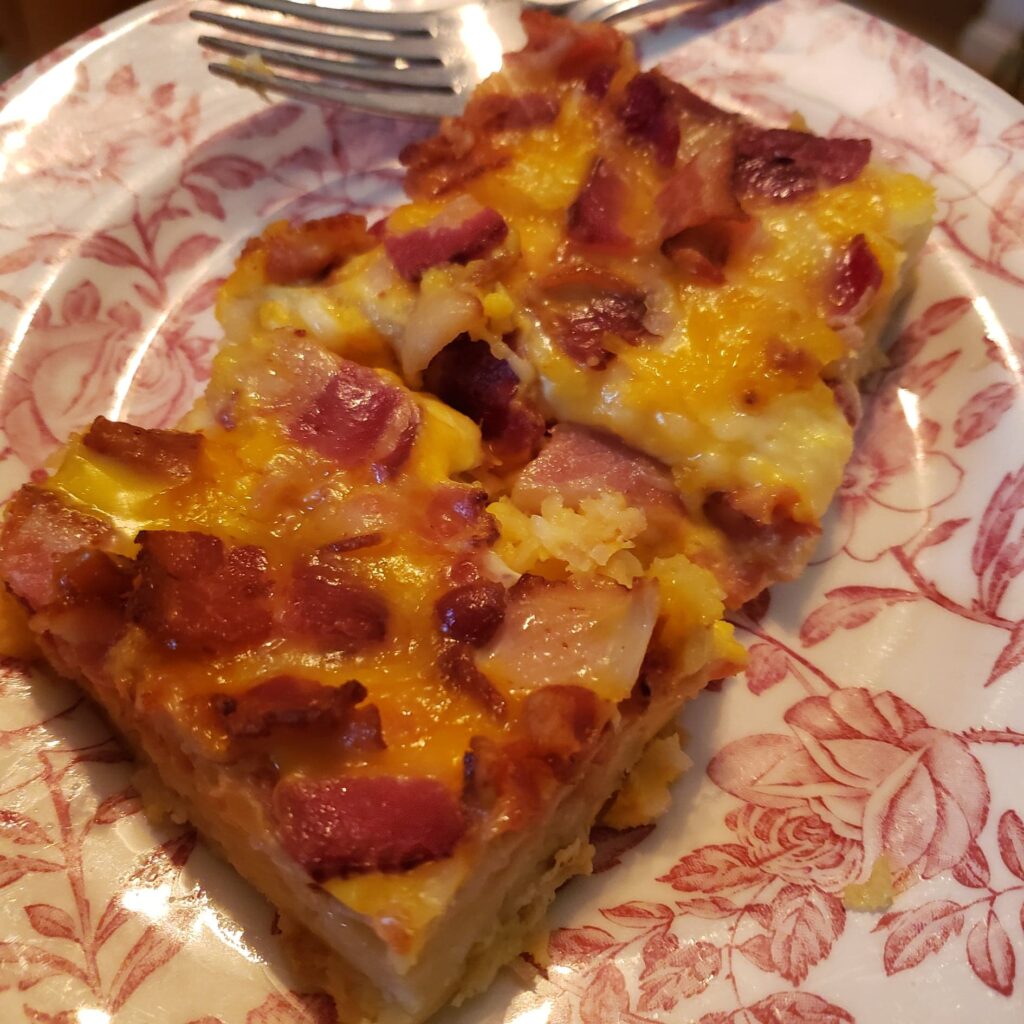 Here are some pics of the bits that we had on our table ?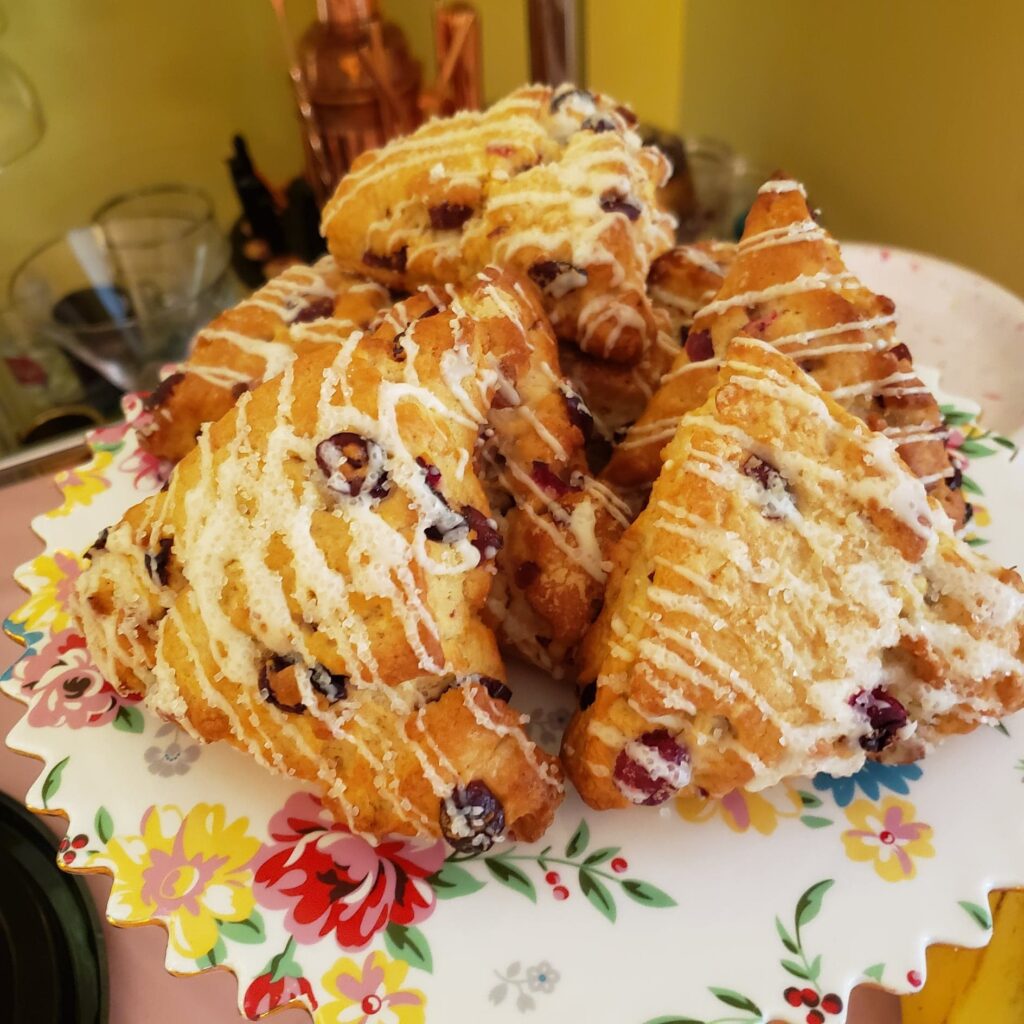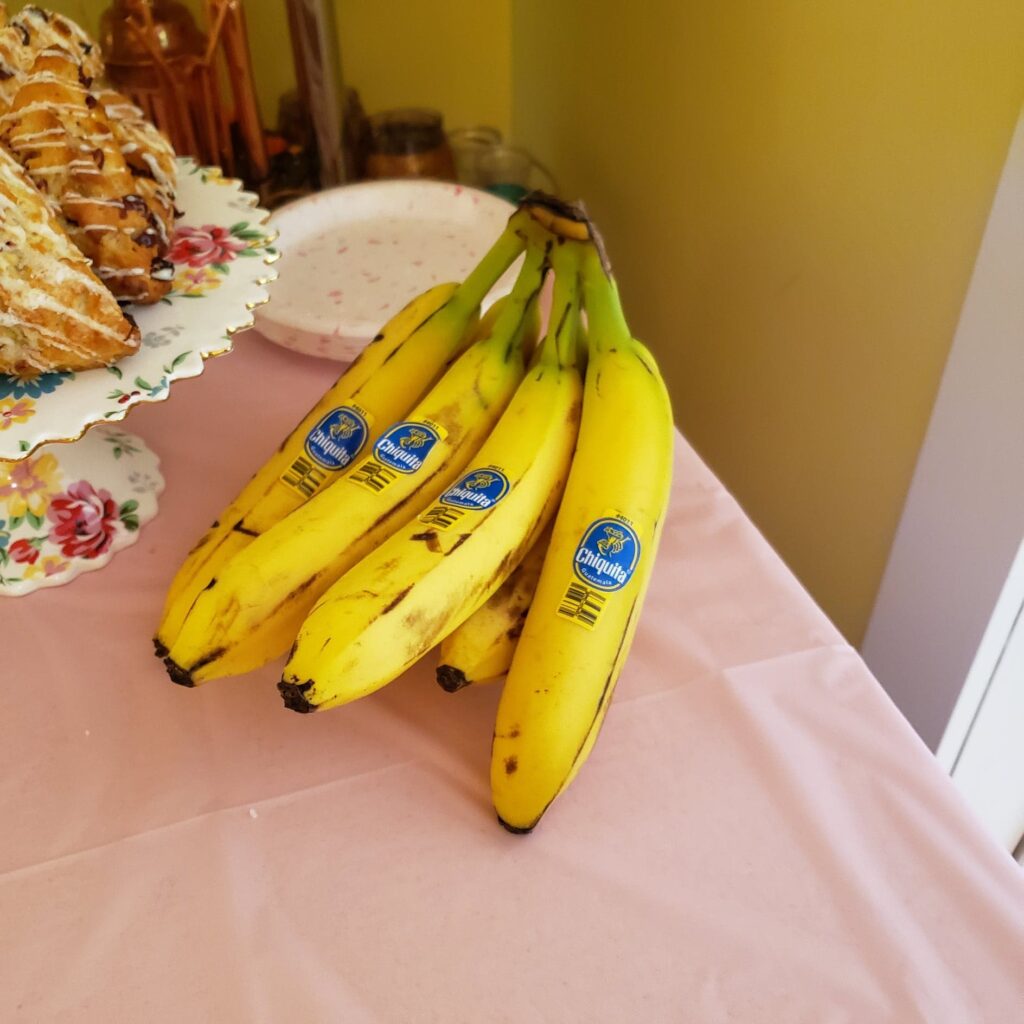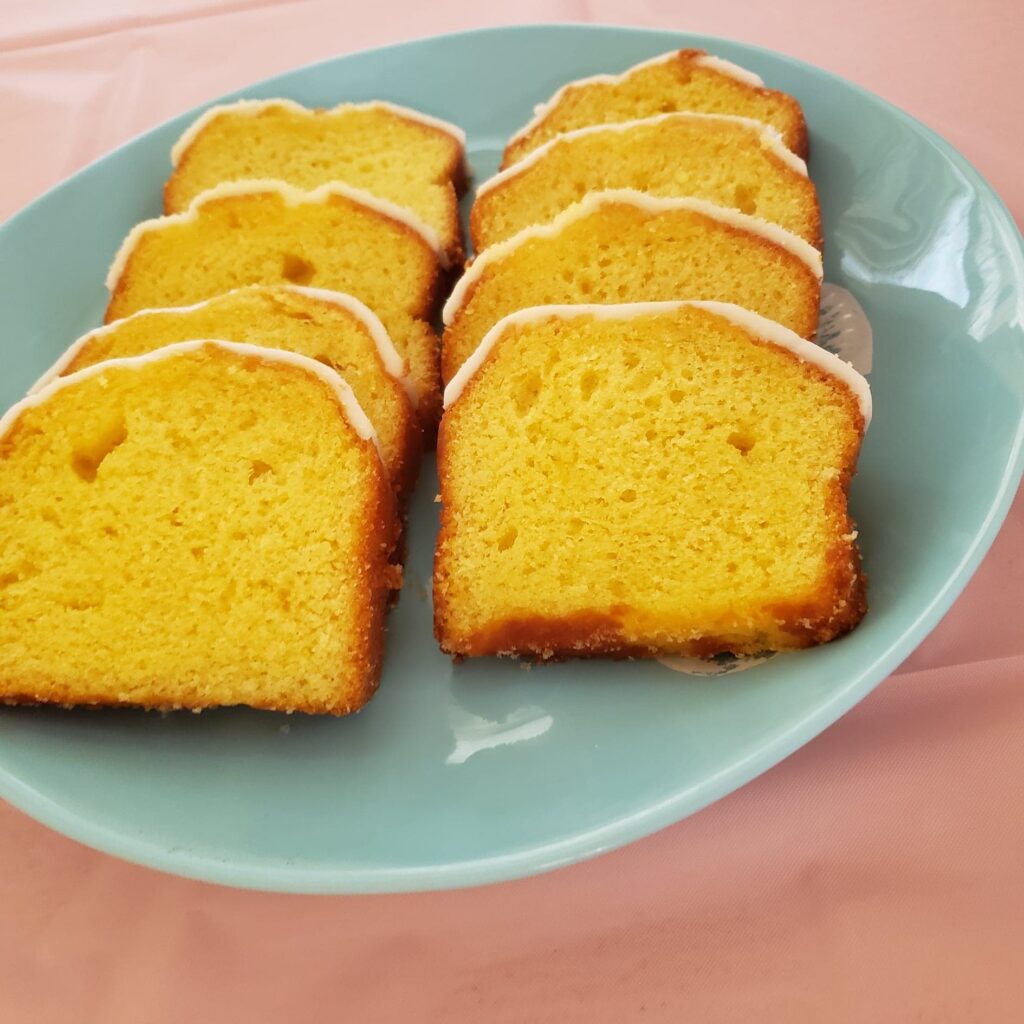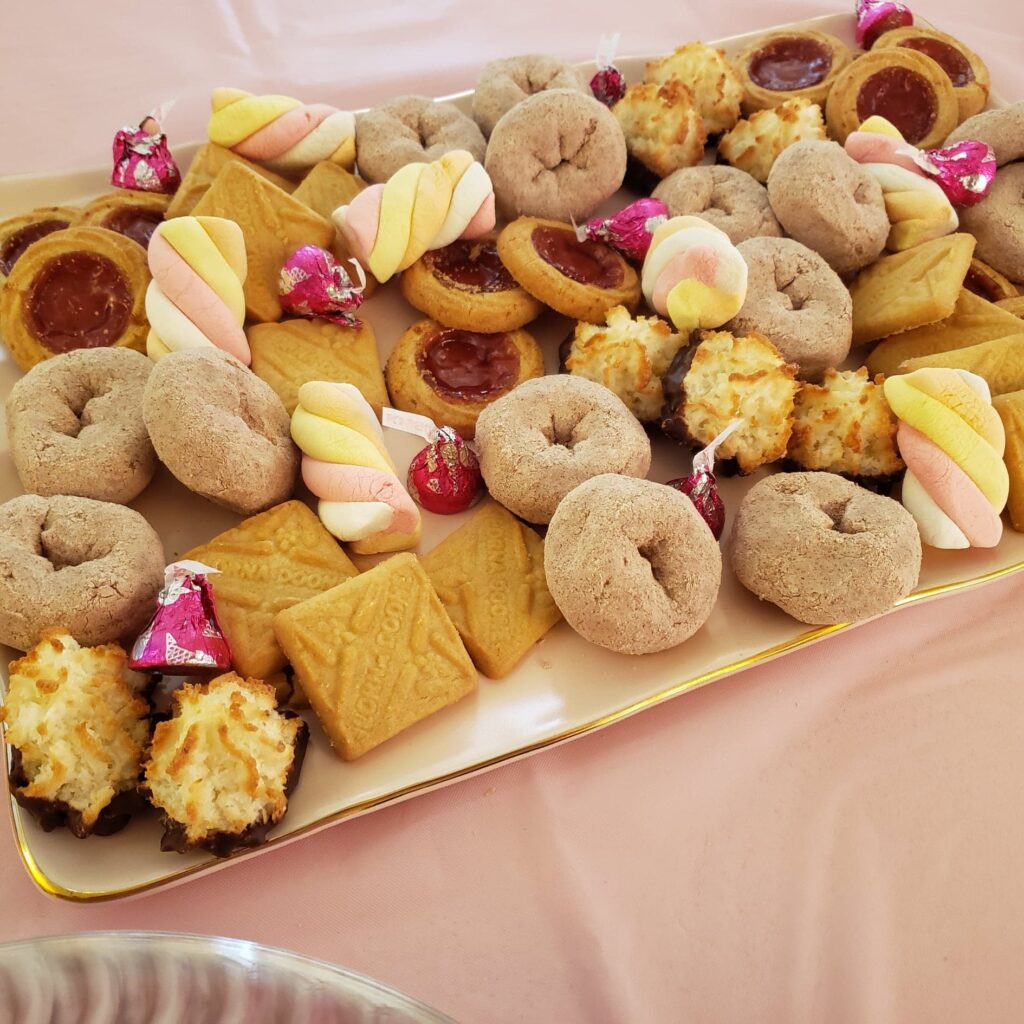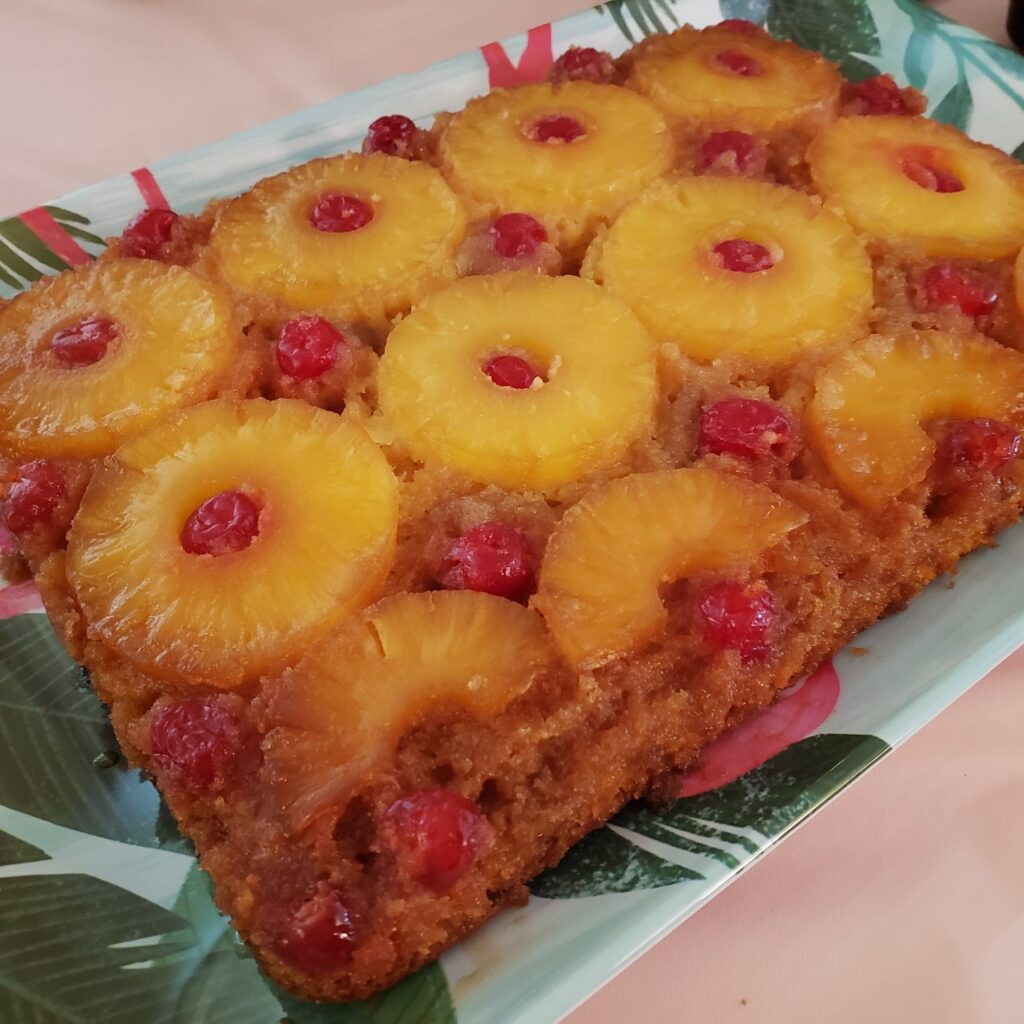 We served coffee, apple juice, and orange juice. I think everyone had a great time and I loved being able to celebrate them together!
---
Tim was so sweet and got me mother's day gifts for being a fur momma!! I love my little pup and cat. They're so sweet – they have their own Instagram, so feel free to check them out: Gus & Felicity
Tim bought me Edible Arrangements – chocolate covered bananas, apples, and strawberries. Delicious!! And I received this beautiful wooden postcard as well. It was a wonderful weekend!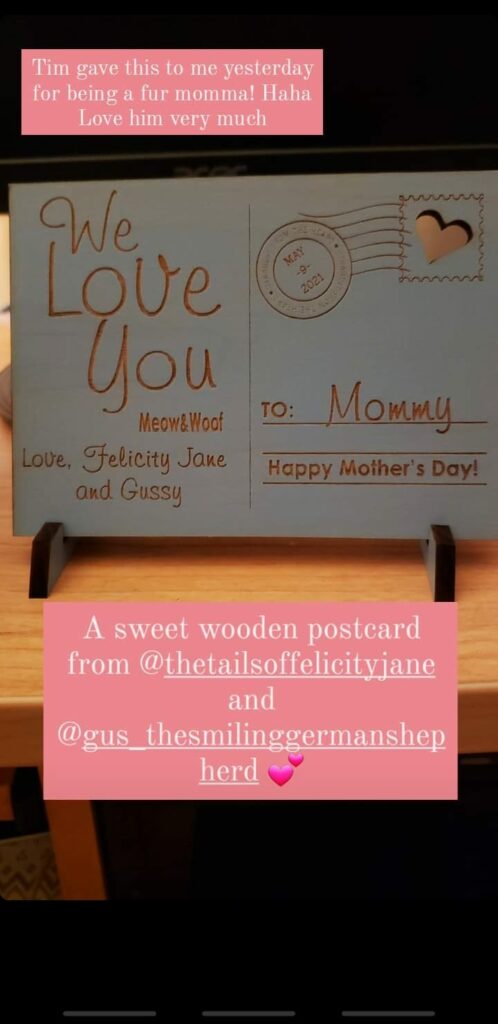 I hope you all had a wonderful Mother's Day weekend, too! Here's a mini reel from the brunch.
Thanks for reading! ?
~ Bethany