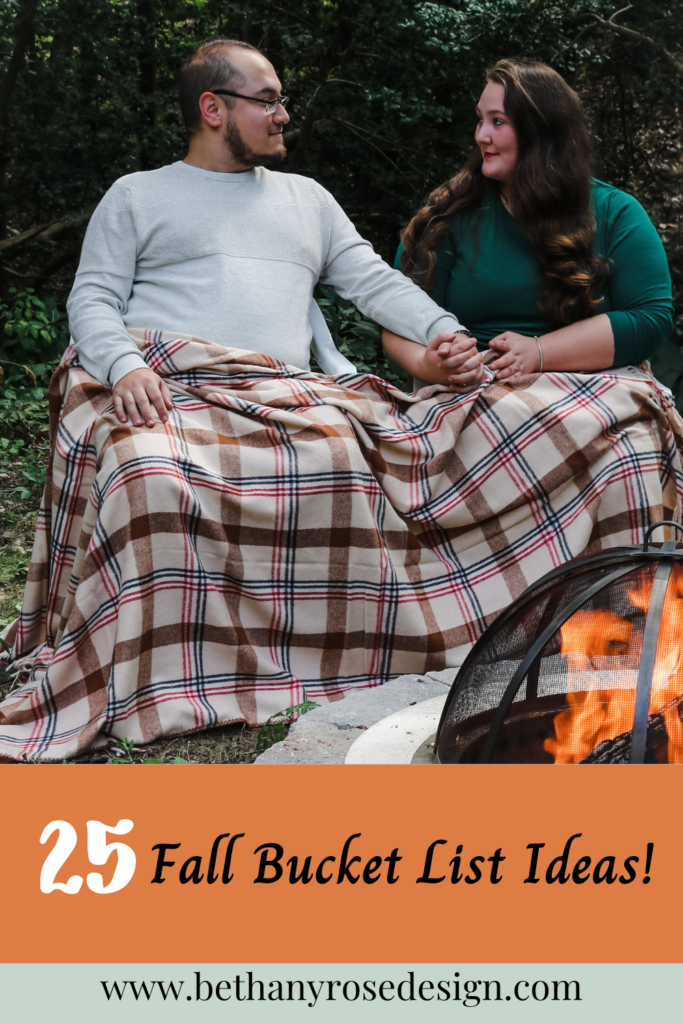 Happy Fall!
If you don't know already, fall is my favorite season. The crisp Autumn air, the crunching of the leaves, and the blustery wind makes it all *perfect*.
This season is full of opportunities to spend with friends and family! I wanted to share 25 fun activities to do this year 🙂 Some of these ideas are perfect to share time with your significant other. Some ideas are perfect to share with friends & fam!
Visit a Pumpkin Patch
Have a Cozy Bonfire
Ride on a Hayride
Walk through a Corn Maze
Go to a Haunted House
Have a Halloween Movie Marathon
Carve and Paint Pumpkins
Watch a Football Game
Pick Apples at an Orchard
Decorate for Fall
Have a Fall Photoshoot
Take a Drive to See the Changing Leaves
Host Thanksgiving for Family and Friends
Drink Wine at a Vineyard
Make Hot Apple Cider
Have a Chili Night
Go Camping for a Weekend
Shop for a Fall Outfit for Each Other
Go Thrift Shopping
Have a Board Games Night
Make Hot Chocolate
Watch Classic Disney Halloween Movies
Make an Autumn Festive Snack Mix
Eat Out and Only Order Appetizers
Stargaze
---
Tim and I are going to see how many we can check off this list! We've already had our Fall Couple Photoshoot 🙂 We've also checked off making a Fall Festive Snack Mix t00!

---
Follow my accounts below for more content