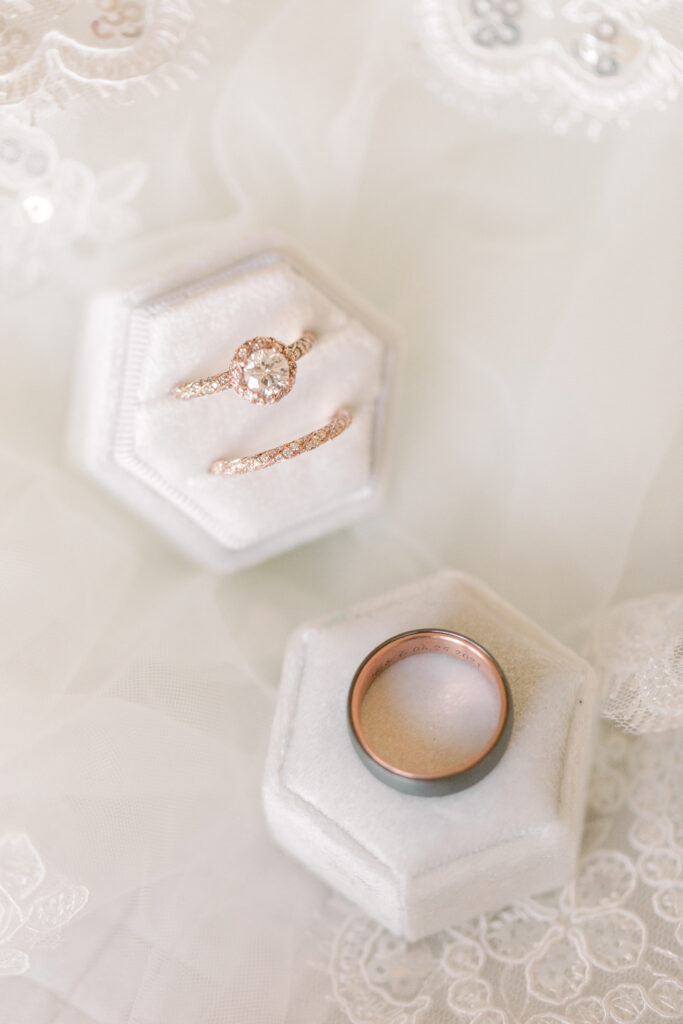 Hello everyone!
In today's post, I wanted to share photos of our wedding rings and share some information about them!
Our wedding rings mean so much to Tim and I. Each ring has a personalized engravement and Tim's was even custom made!
My engagement ring is very special, since it's the ring that Tim proposed to me with. Although I sent Tim pins and links to rings that I admired – he somehow picked a ring out by himself that is unique and genuinely just perfect!
P.S. You can read about how he popped the question in my engagement story post!
---
All three of our rings were purchased from James Allen. Tim had heard amazing reviews about James Allen from family members. He researched various companies and decided that he would purchase my engagement ring through James Allen!
Their customer service is 24/7 and assisted Tim during the ring buying process at all times – even at 1 a.m.!
I get complimented on my engagement ring all the time and now with two bands, I thought it would be the perfect time to show you all our rings!
Photos were taken by our wedding photographer, Coastal Roots Photography.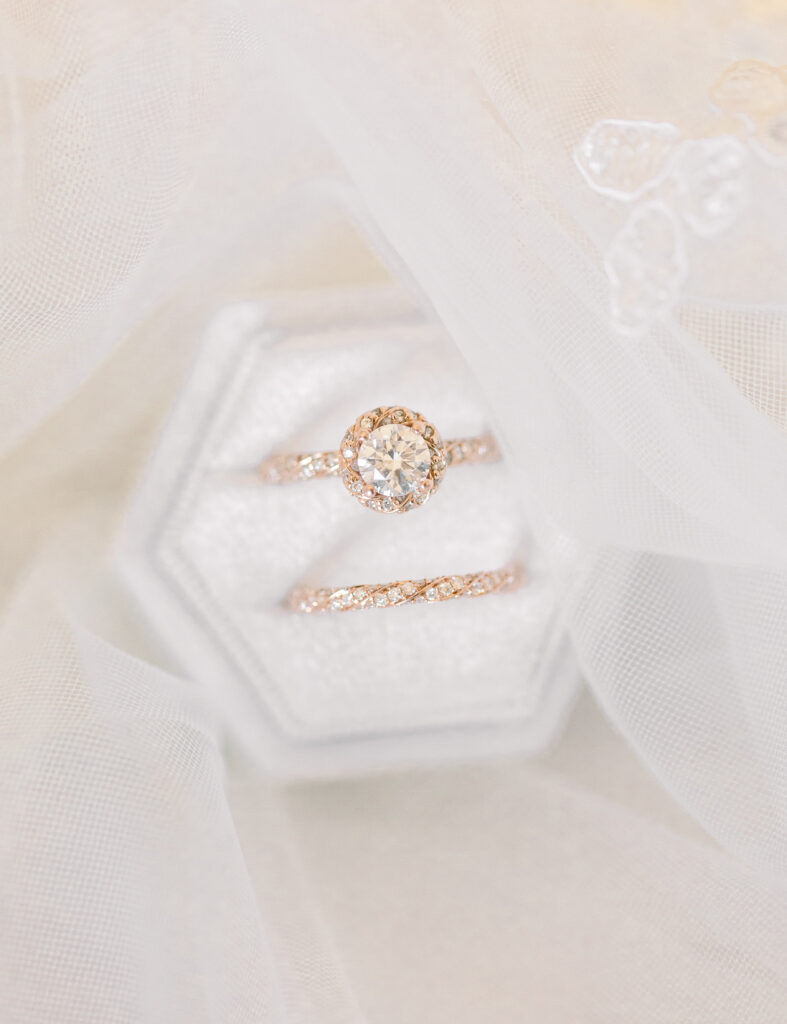 My rings are made from rose gold with diamond detailing along the bands and a diamond in the center of my engagement ring!
I love the setting of my engagement ring and I love the twisting that wraps around both of my bands.
My engagement ring is engraved with "Bethany & Tim" – Tim jokes it's so I can't pawn it off or be with someone else hahaha
My wedding band is engraved with "B&T Forever 06.25.21" ❤️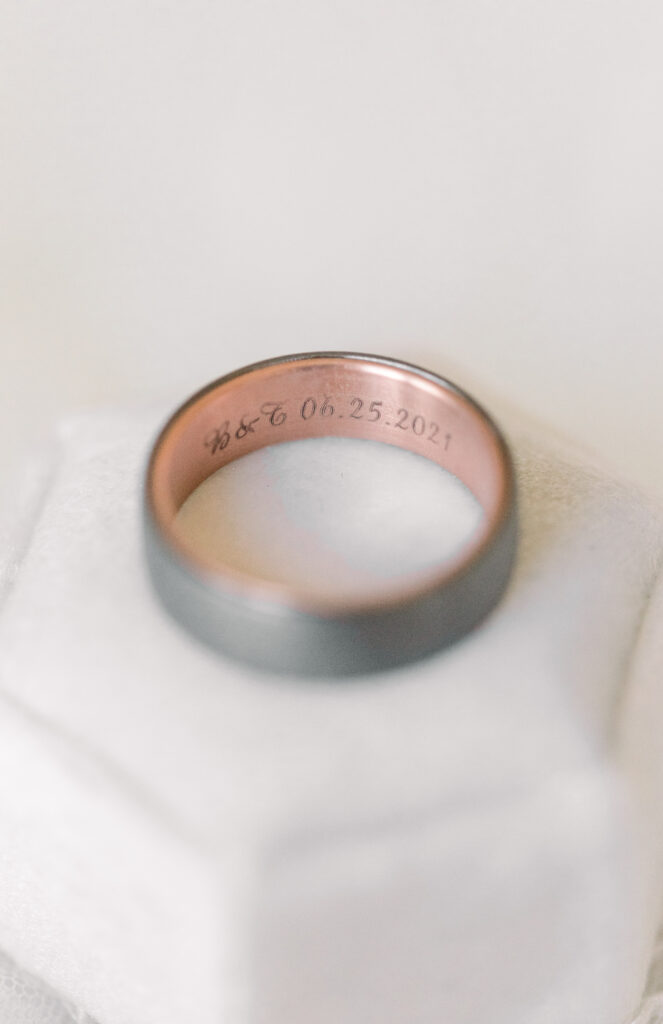 Tim's ring is made from tantalum with a wire brushed finish. Inside the ring, we requested that James Allen add rose gold metal to match my rings – which they happily did!
Shown in the picture above, you can see Tim's ring is engraved as "B & T 06.25.2021".
---
Here are a couple of photos I took of my engagement ring when we first got engaged!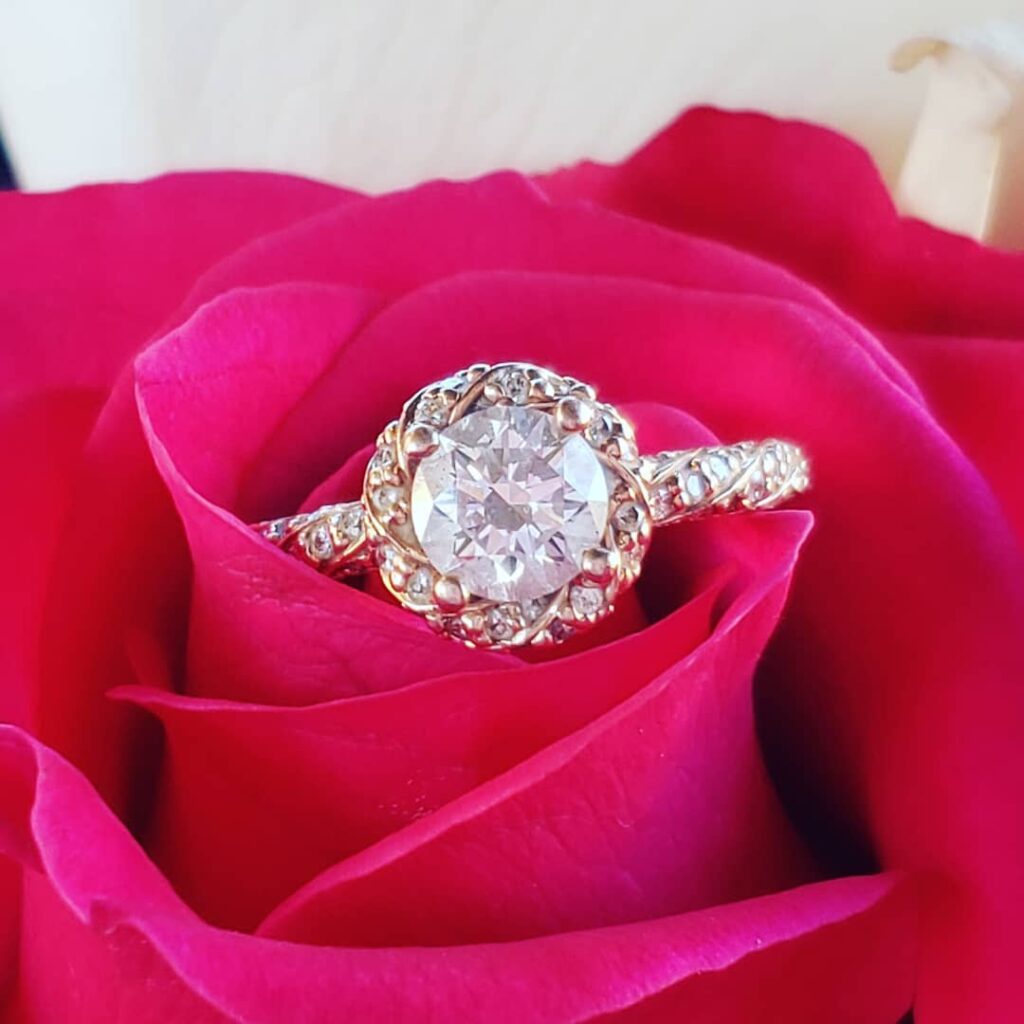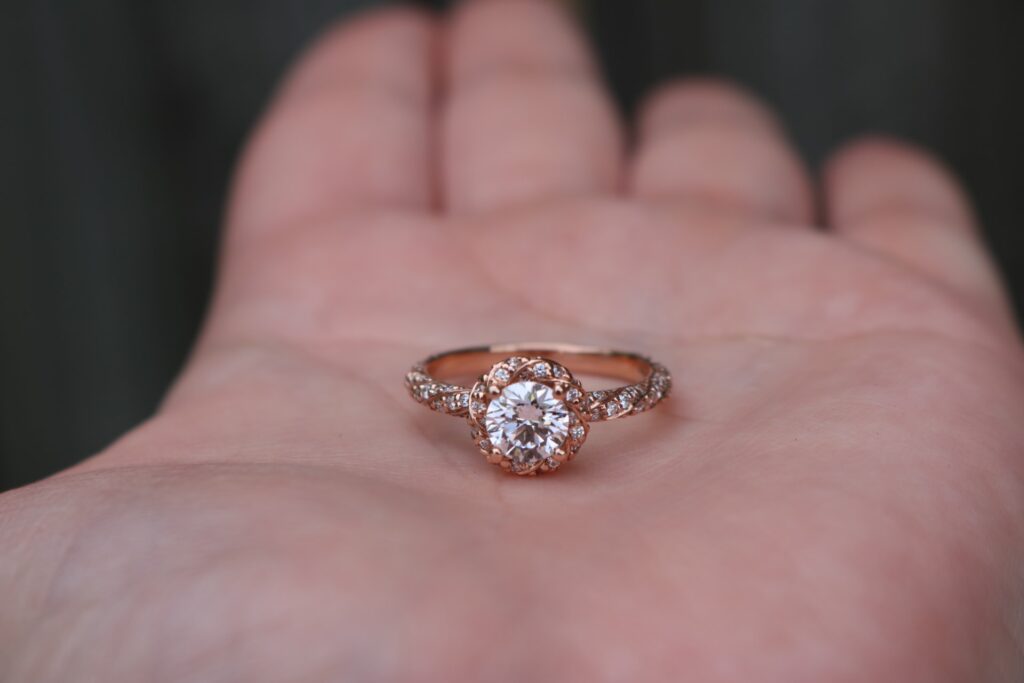 And just a couple more photos of the wedding 🙂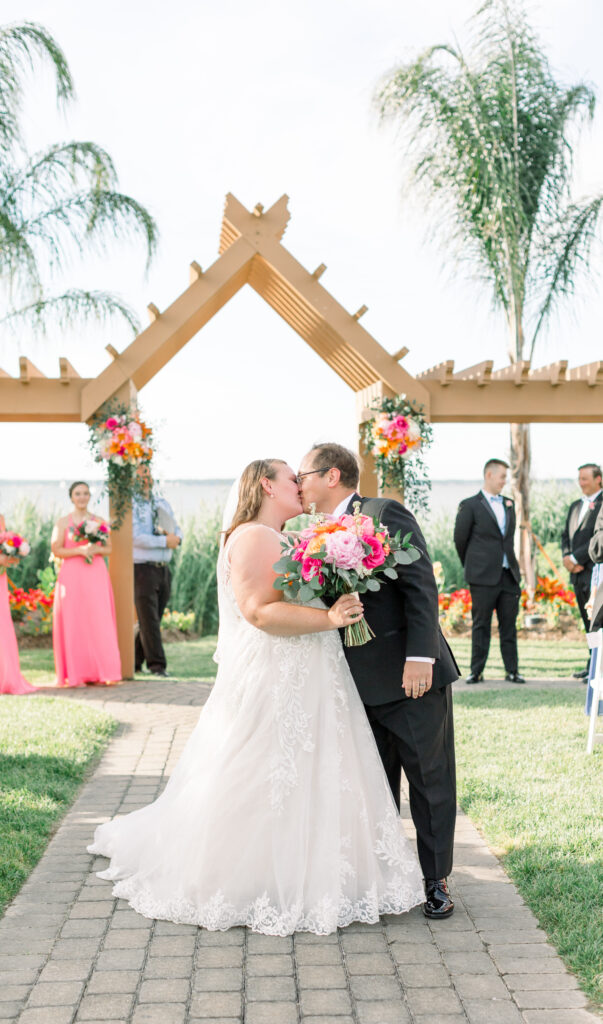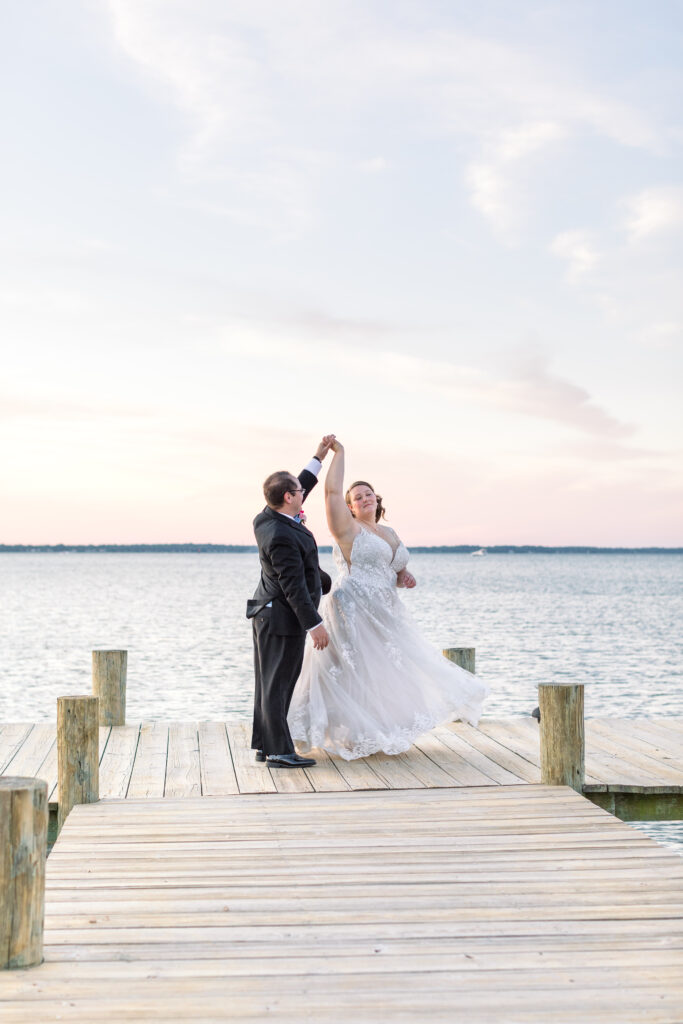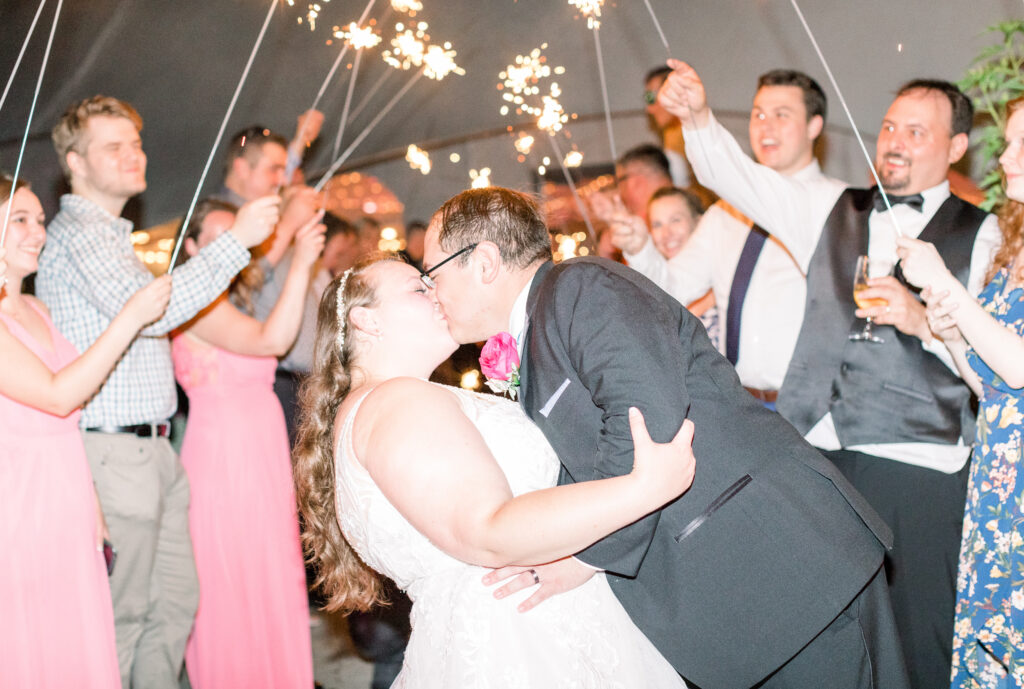 For more wedding posts, see my All Things Wedding series. I've shared our proposal story, engagement party, wedding planning tips, and more!
Thanks for reading! ?


---
Don't forget to follow my accounts for more content!