Looking for your next adventure?
---
The past few posts on my blog have all been focused on travel and adventures.
I love traveling and exploring new places. It's also fun to revisit some really cool spots!
---
Last year, Tim and I had decided to take a road trip together. We first stopped in Nashville before heading down to New Orleans.
I had traveled to New Orleans a few times before I had met Tim. He was interested in seeing NOLA, and I had an itch to go back! We decided to plan a road trip out. First, we went to Nashville, then New Orleans, and finally, Savannah. I wrote all about our adventure in Nashville, so go ahead and check out my post!! It's full of restaurants to eat at and what you can do there.
If you're looking to plan your own road trip one day, then go ahead and check out the Road Trip Essentials list I've compiled. They'll come in pretty handy once you've been in the car for so long!
---
After Tim and I spent our day in Nashville, we headed down to good ol' New Orleans.
---
Day 1: Arrival, Dat Dog, & The Vessel
We made it to Louisiana in the early morning, so we went to bed basically right away. We slept in and had a relaxed start to our first day in New Orleans.
Once we got going, it ended up being around lunch time. I wanted to show Tim one of my favorite plaes, so for lunch we visited Dat Dog!
Dat Dog is a fun and unique restaurant located in New Orleans that offers various types of hot dogs/ sausages and toppings.
Tim and I tried the duck sausage and the alligator sausage. Both were great!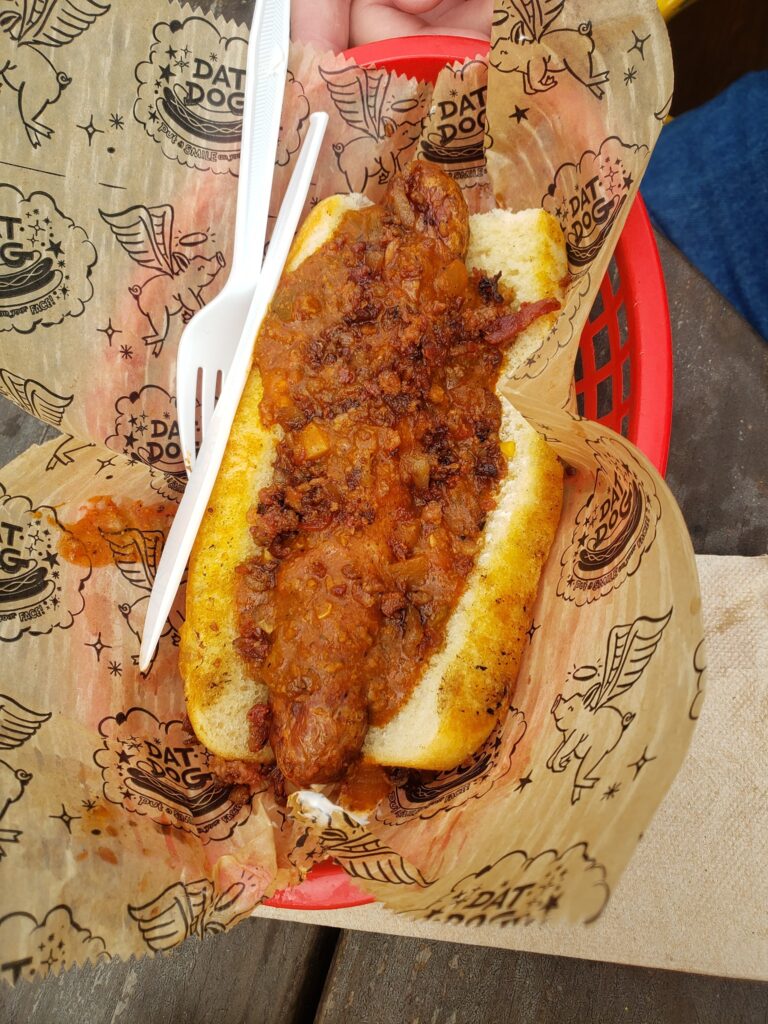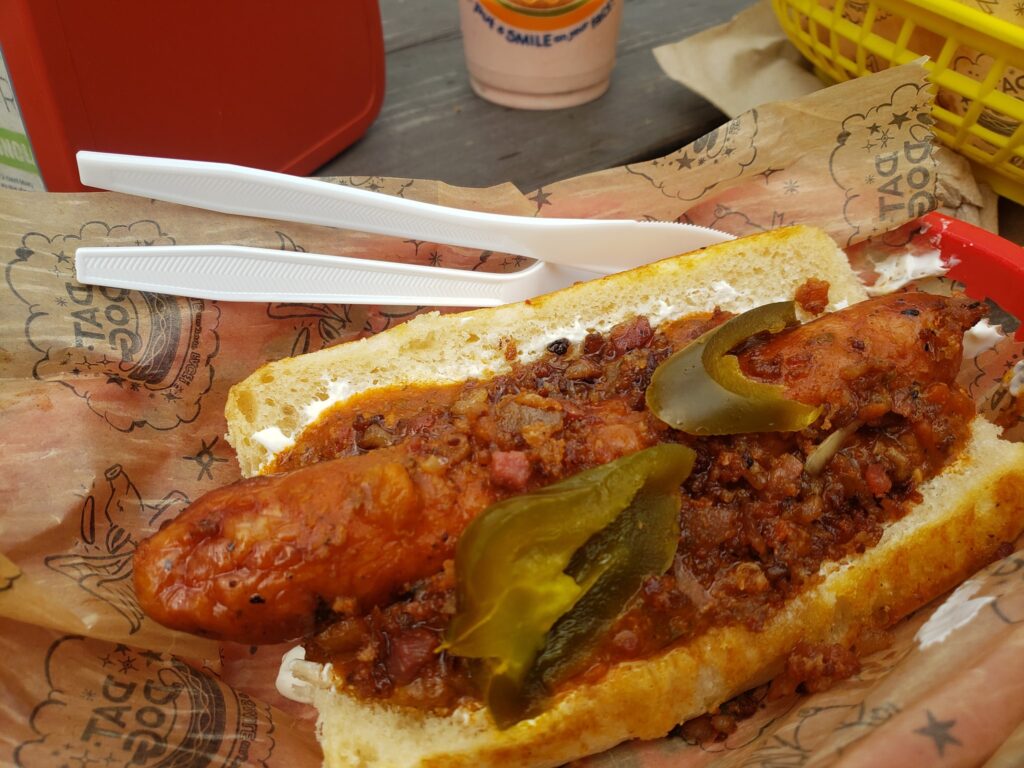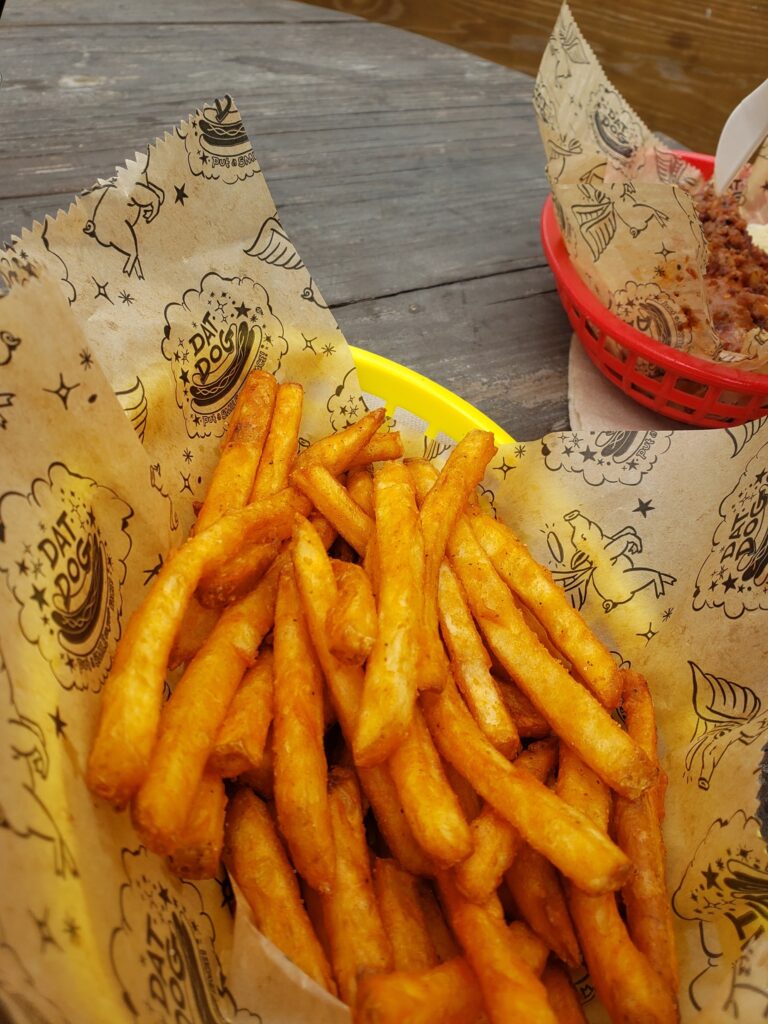 Tim and I walked around for a while before grabbing an afternoon pick me up from District Donuts. Their coffee and donuts are great! I mean, look at that coffee art…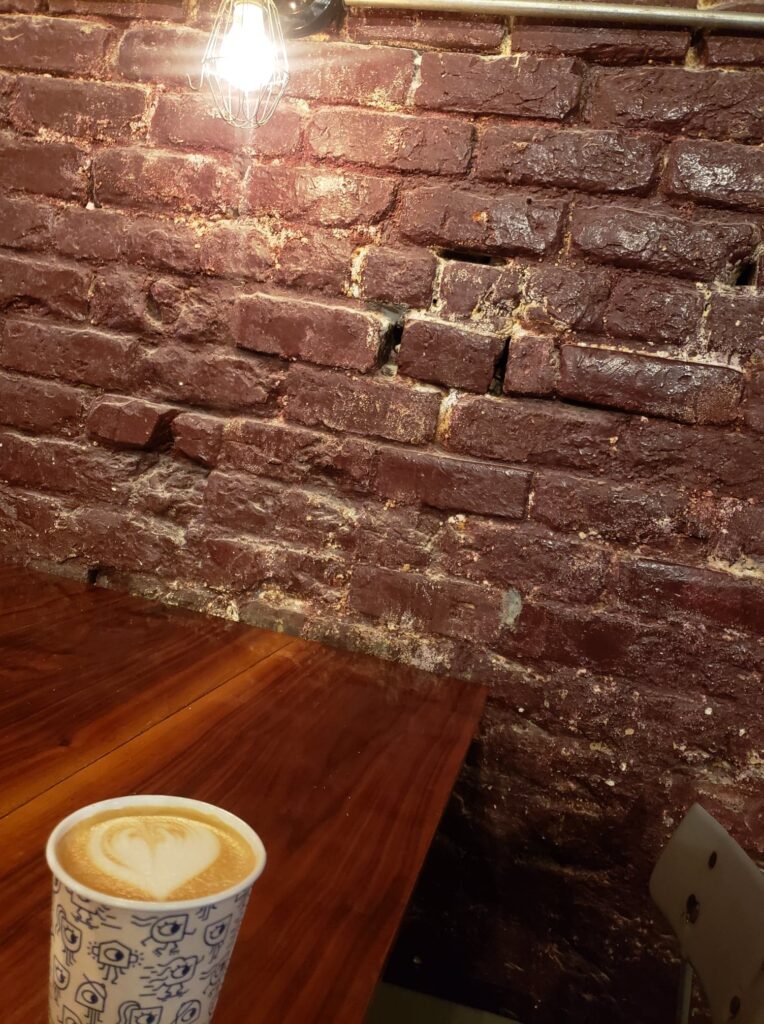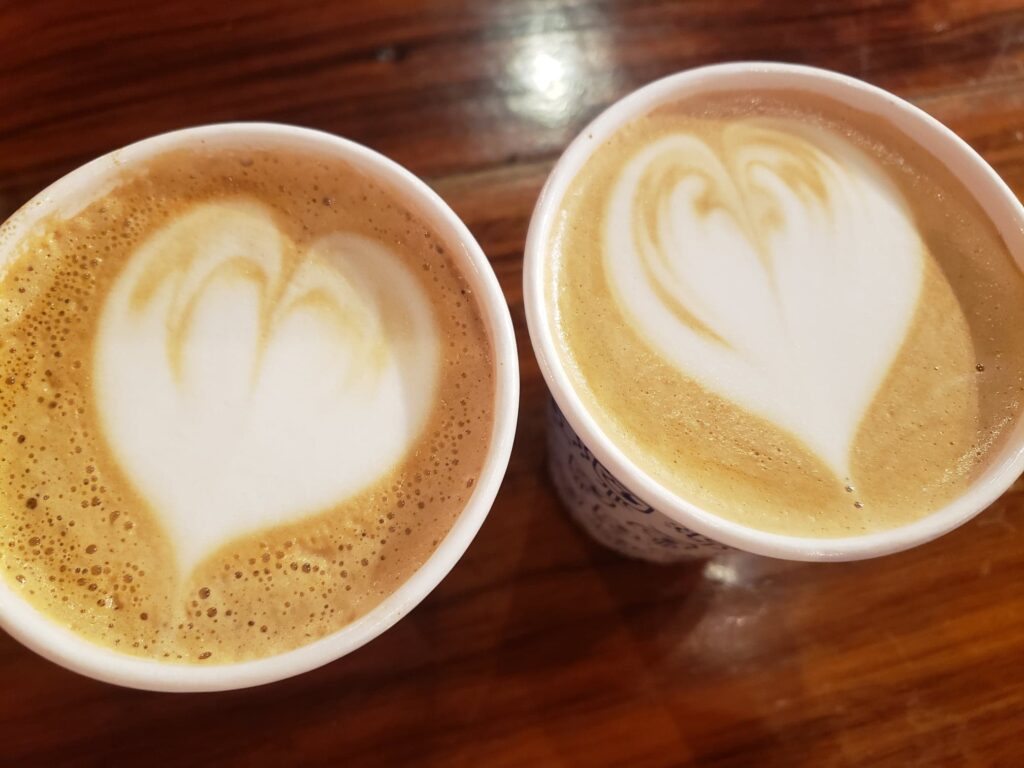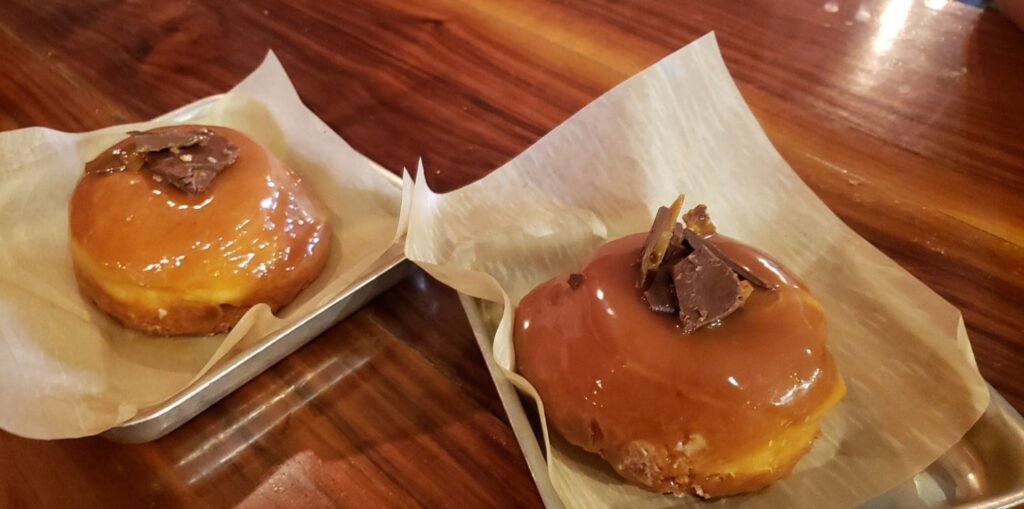 After eating these amazing donuts, we took our coffees to go and continued to explore the city.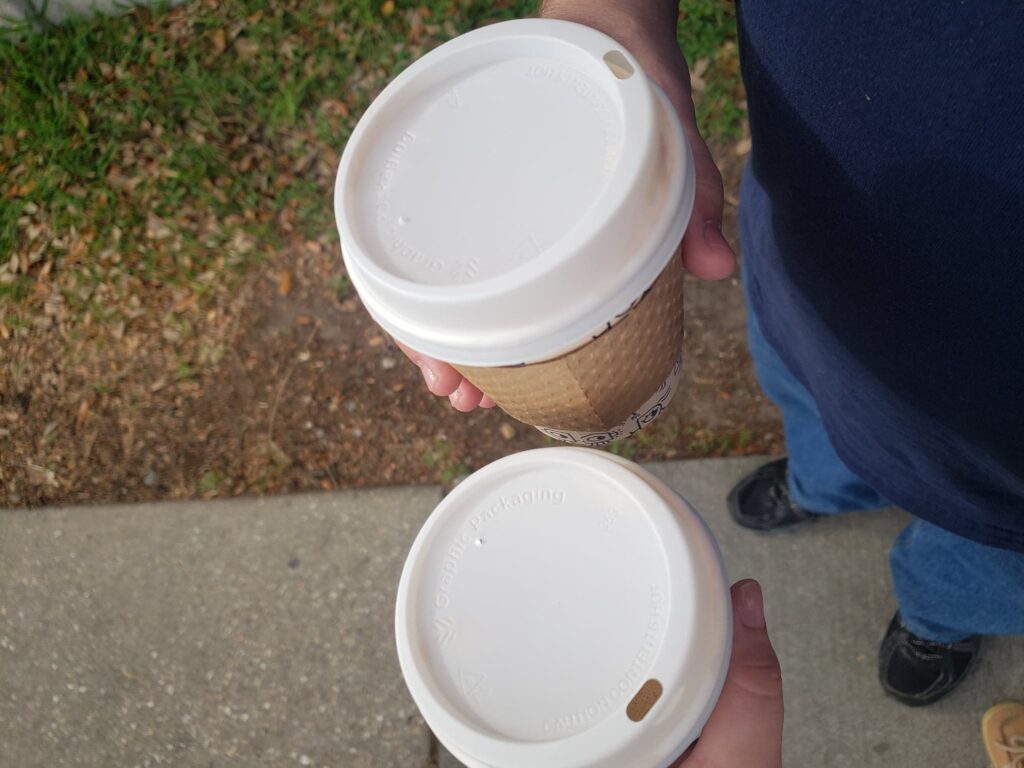 The houses in New Orleans are almost always decorated so festively. Simply walking around NOLA can be so much fun.
After exploring, we headed back to where we were staying, took a few minutes to rest our feet, and tried to decide where we were planning to eat.
---
It was our first real night in New Orleans, so we ventured out to try a new restaurant. I had never been to this restaurant before, nor had I ever heard of it. Thankfully, with a quick Google search of nearby restaurants, we found this amazing place called The Vessel.
The restaurant is inside of a former church! (How neat?!). The lighting of the building and the interior decor made the restaurant feel very gothic. It was a perfect intro to our NOLA vacation.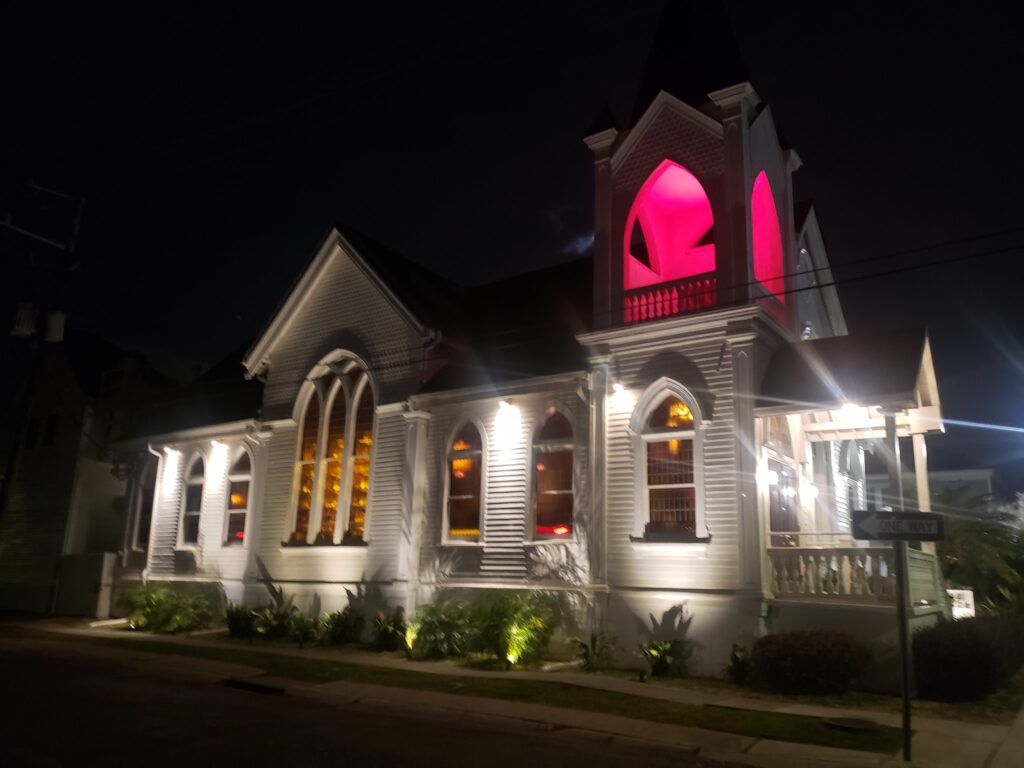 Their menu offered superb choices and amazing drinks! Here's a couple of pics of what we ate. Delicious!! If you're interested in learning more about this restaurant, read my post on my favorite New Orleans restaurants here!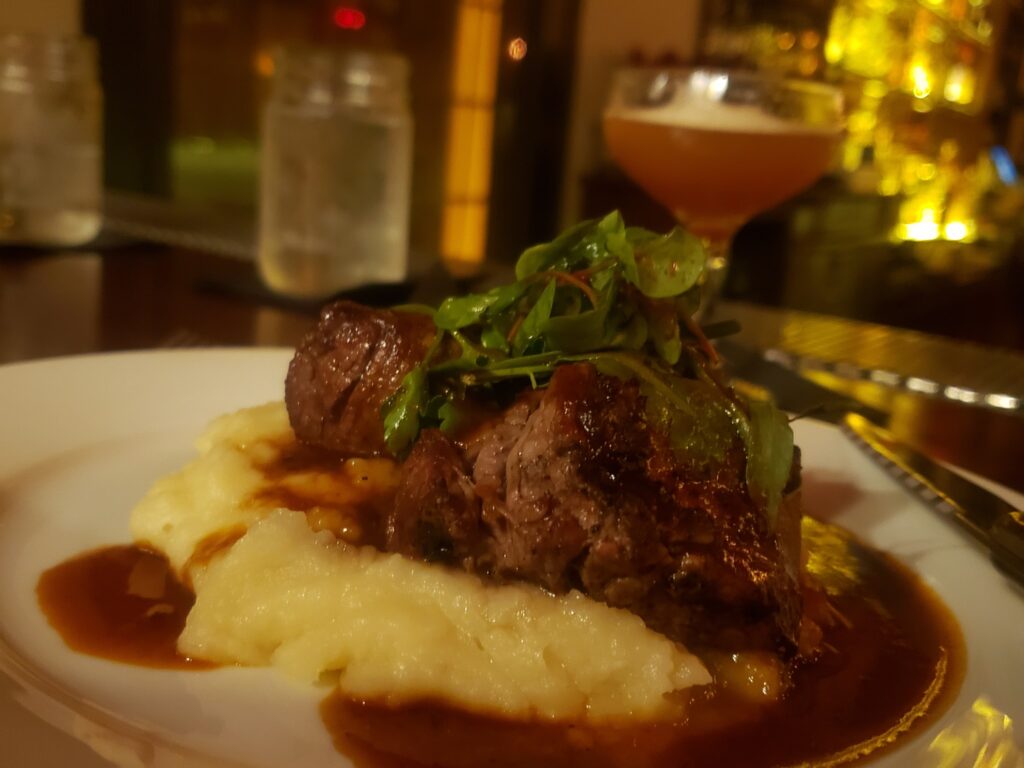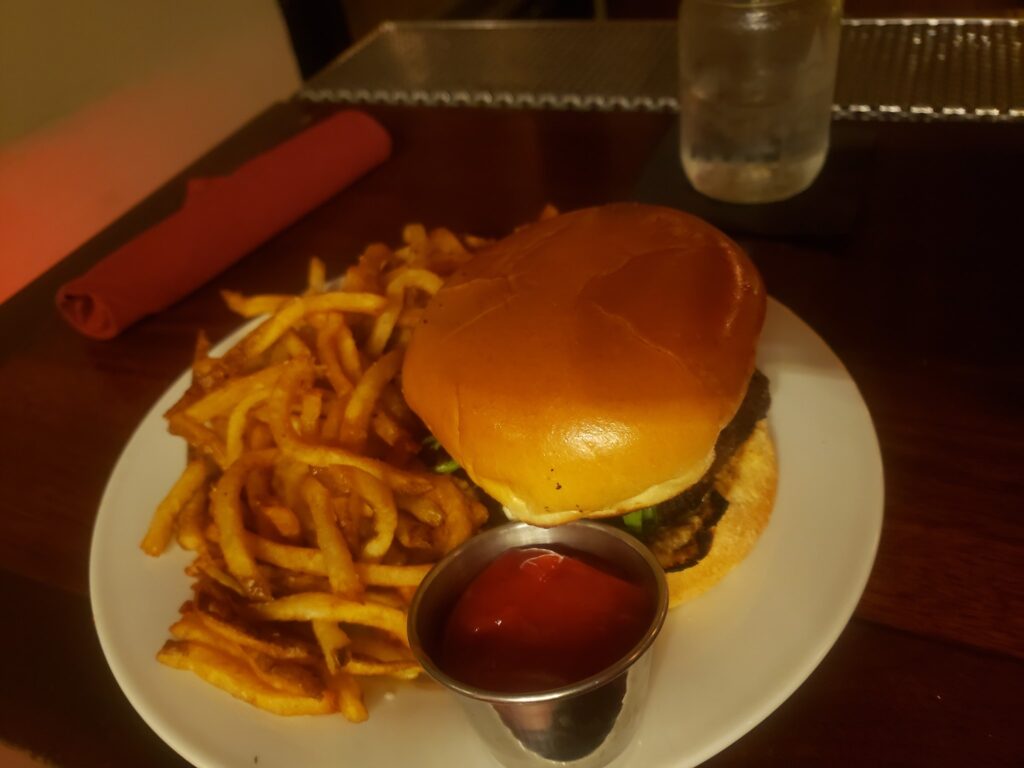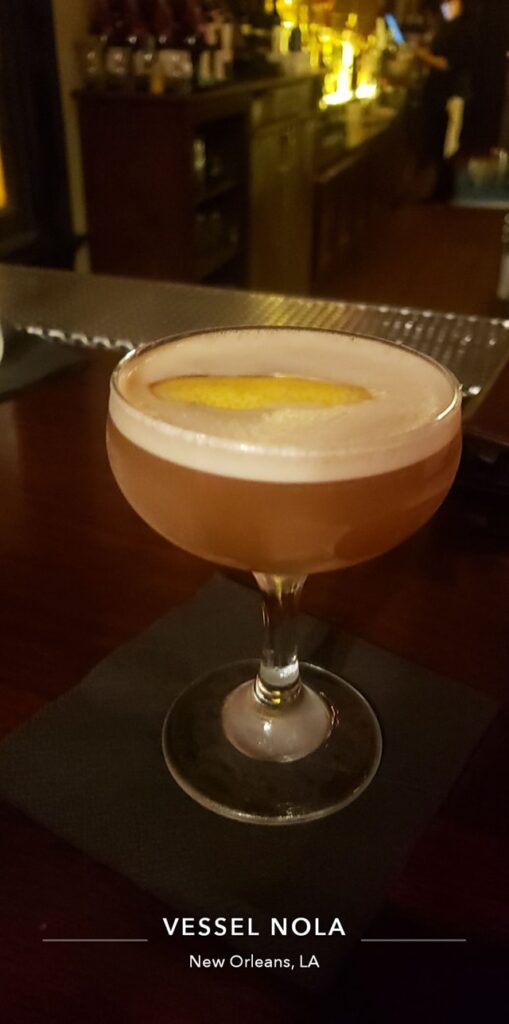 ---
Day 2: Café du Monde & The Aquarium
The next day we headed up to the French Quarter. We started our day with wonderful beignets and café au laits at Café du Monde.
I had been wanting to eat at Café du Monde, but never had the chance previously. Tim, being the amazing person that he is, ensured that I would be able to have this experience!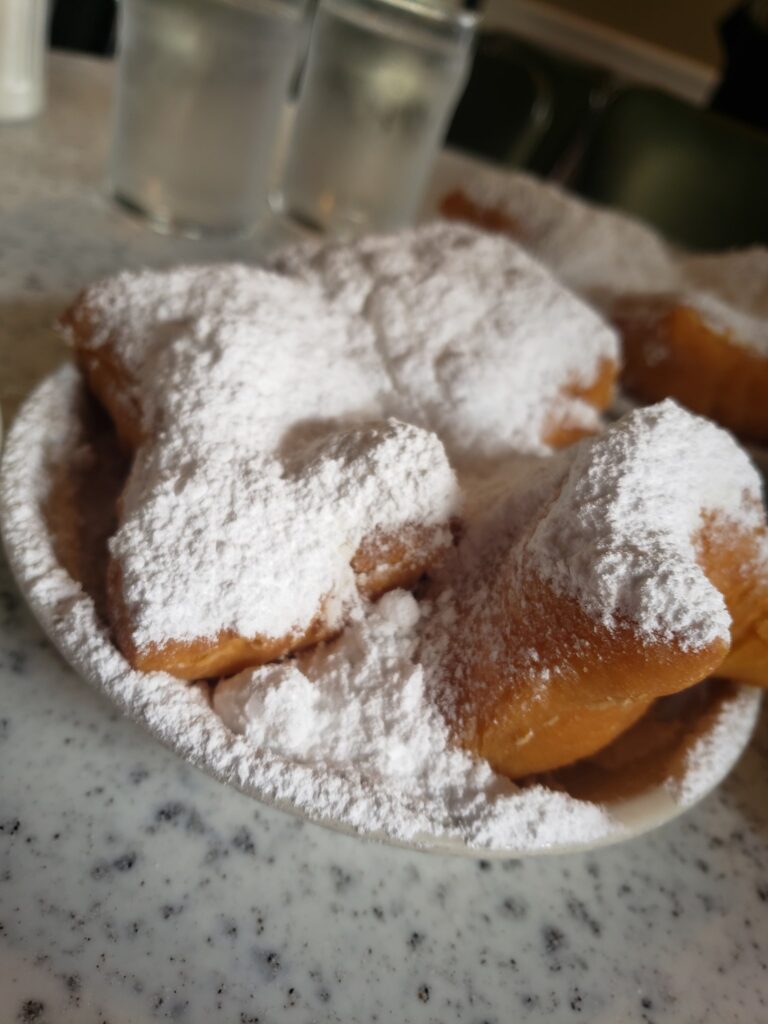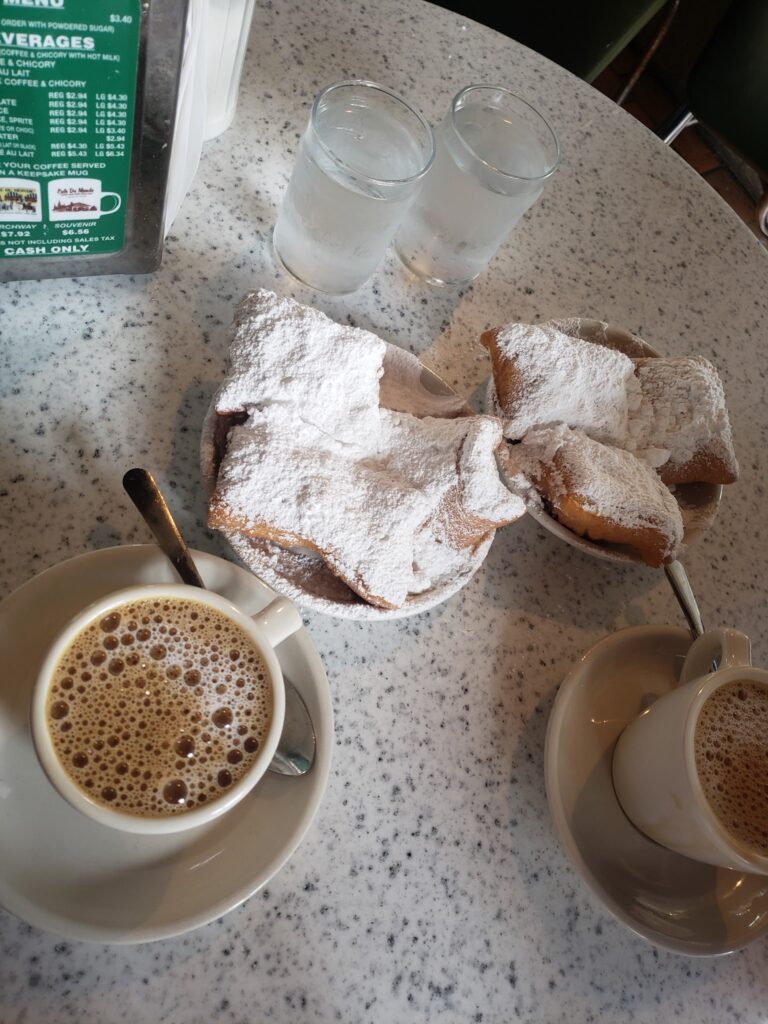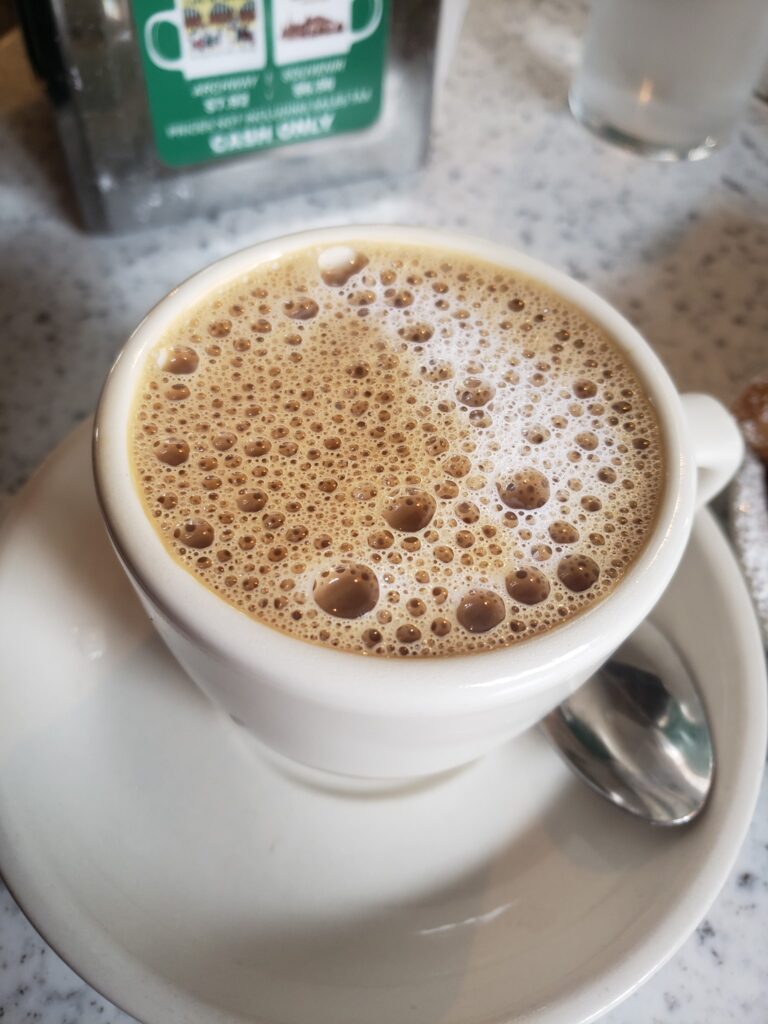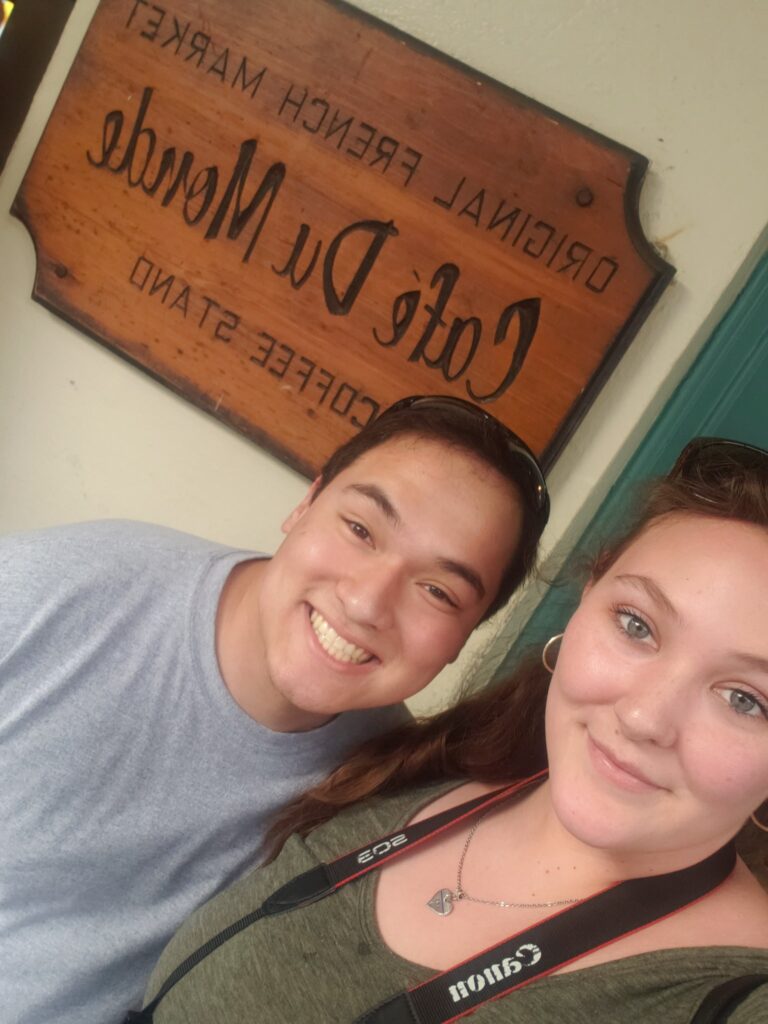 After our adventure to the café, we walked around the French Quarter for a quite a bit before we went to the aquarium!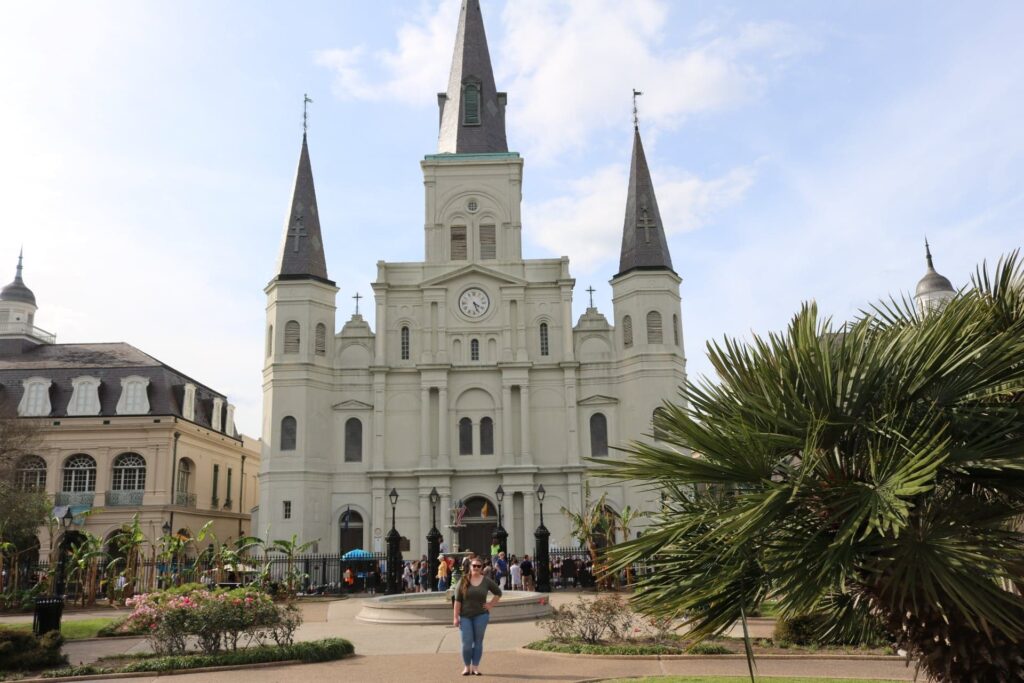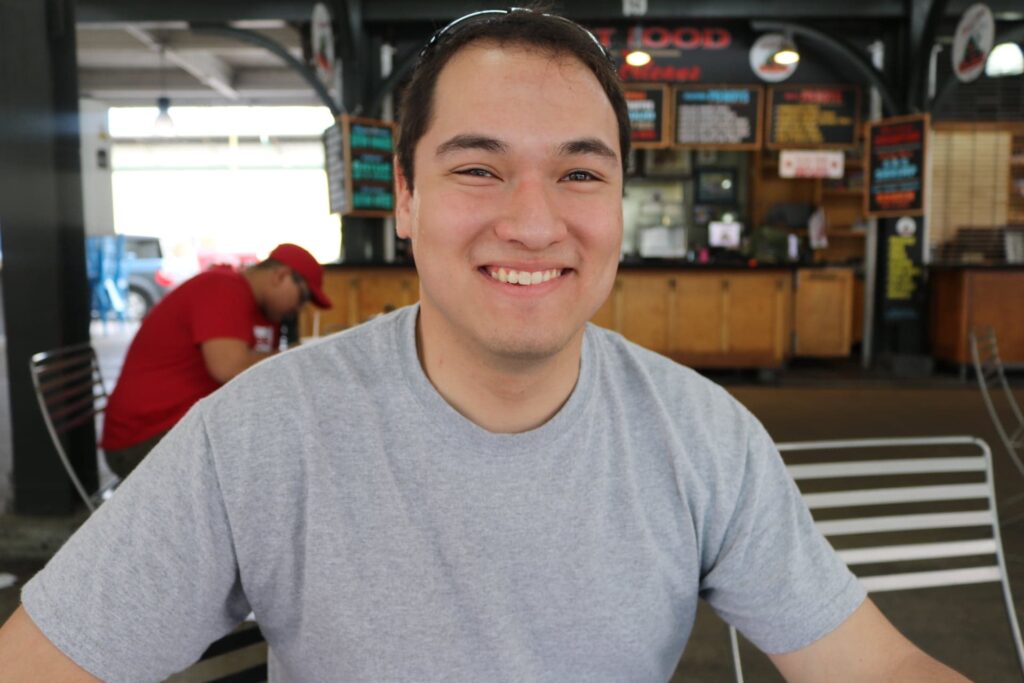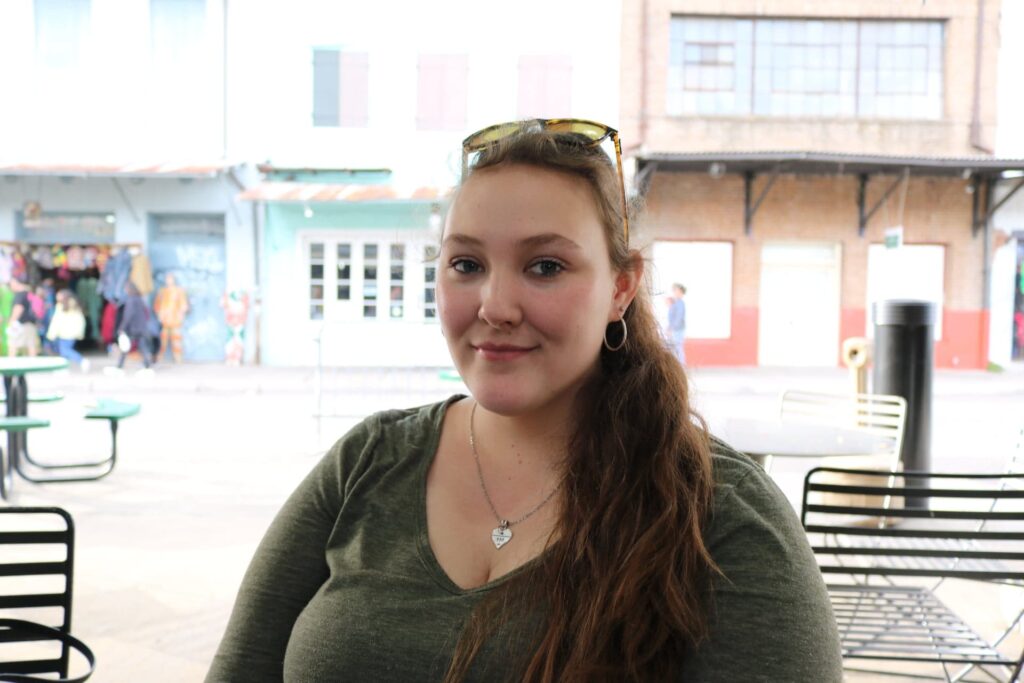 Here are some other fun photos from strolling around!
The Audubon Aquarium in New Orleans is pretty amazing! They have a variety of animals and creatures to see. All are incredible and unique in their own way! The aquarium itself is also beautiful, and includes a tunnel that you can walk through while fish are swimming above you. It is breathtaking!
Our plans for the aquarium were quite last minute, and it was beginning to rain, so there were many people heading indoors to avoid the weather. Despite this, Tim and I were able to easily purchase tickets and enjoy this little adventure.
BTW, the aquarium gift shop is super nice! We ended up purchasing mugs of an otter and penguin 🙂
---
After walking around the aquarium, we began to get hungry for lunch. Even though the food smelled amazing from the aquarium's cafeteria, we wanted to try out the restaurants that were local to the area.
We decided on trying Louisiana Pizza Kitchen, which is located in the French Quarter, near the end of the market stands.
The pizza and alcohol at the restaurant was great! Personally, I wasn't the biggest fan of the wrap and sweet potato fries that we had, but to each their own.
I enjoyed a nice sangria with our meal, while Tim enjoyed a rootbeer. If you read my previous post, then you would know that crème brûlée became our official dessert for the trip! We had to give this restaurant's version a go as well, and it was pretty delicious.
After our lunch, Tim and I shopped in the French Market for a couple of hours and went down Bourbon Street! We then headed back to our Airbnb to get ready for dinner.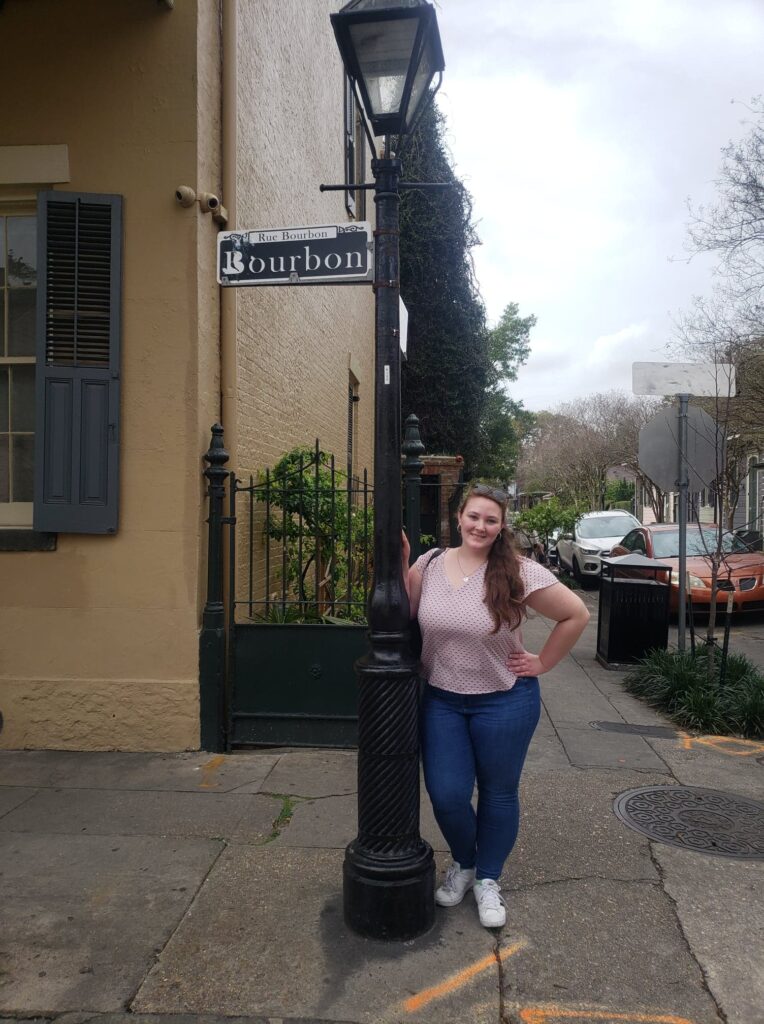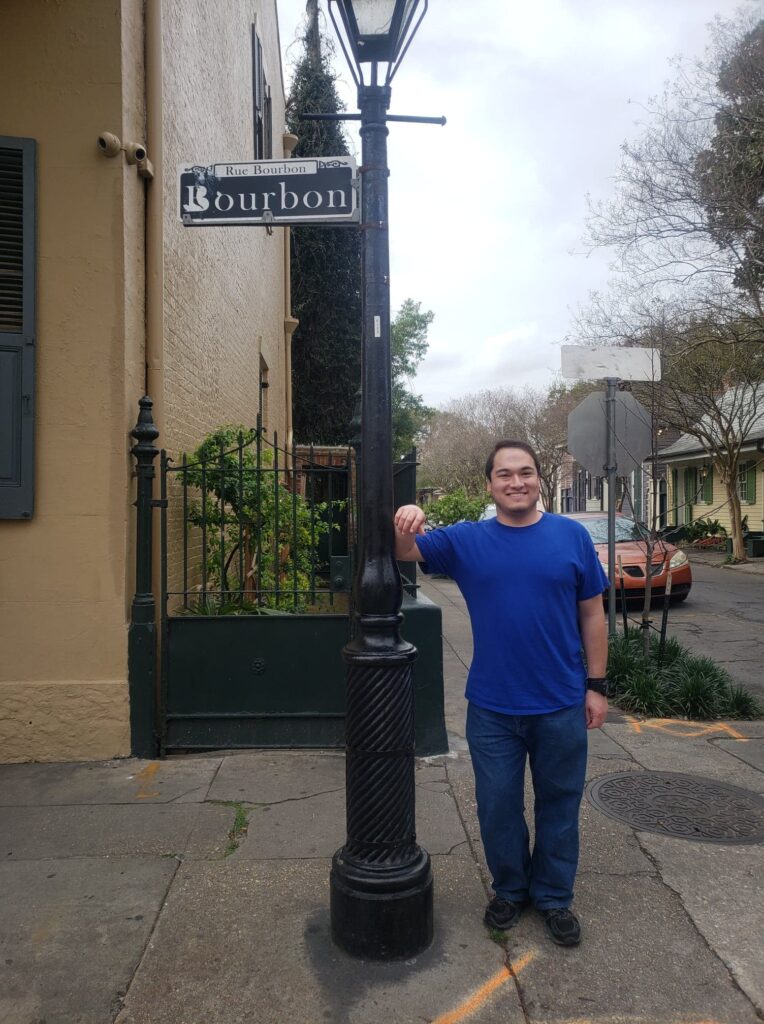 ---
On this night, we went out to Jacques-Imo's!
It's a great restaurant that offers classic New Orleans cuisine.
Here's a couple snapshots of what we enjoyed. If you'd like to find out more, click here for my blog post on them.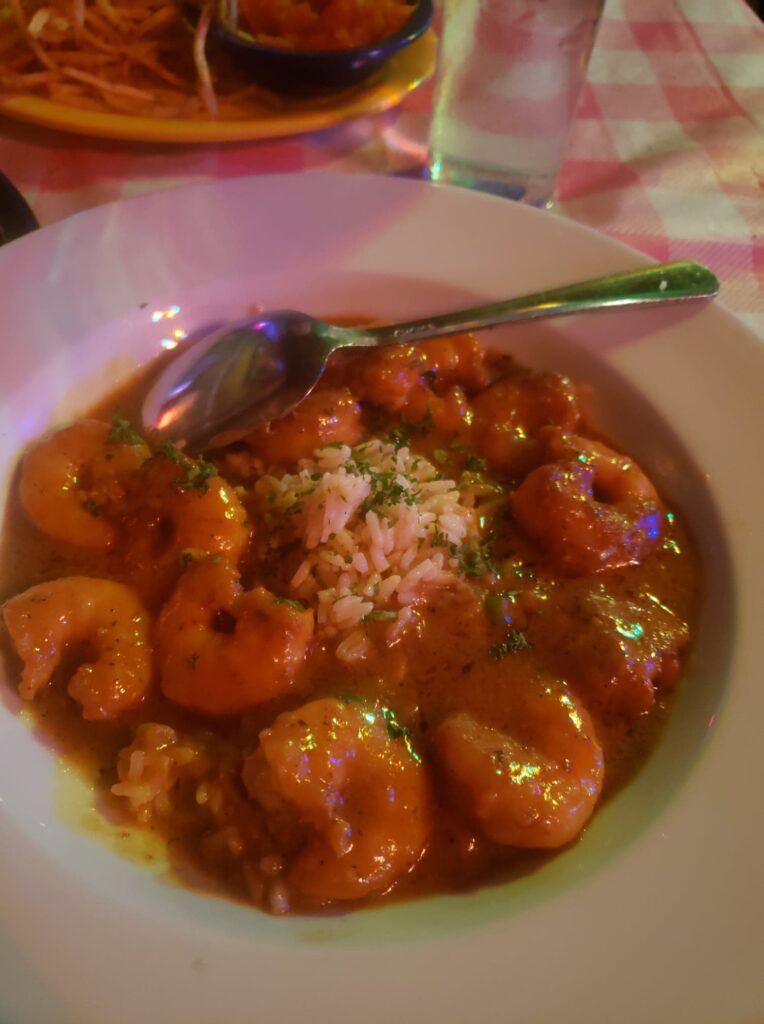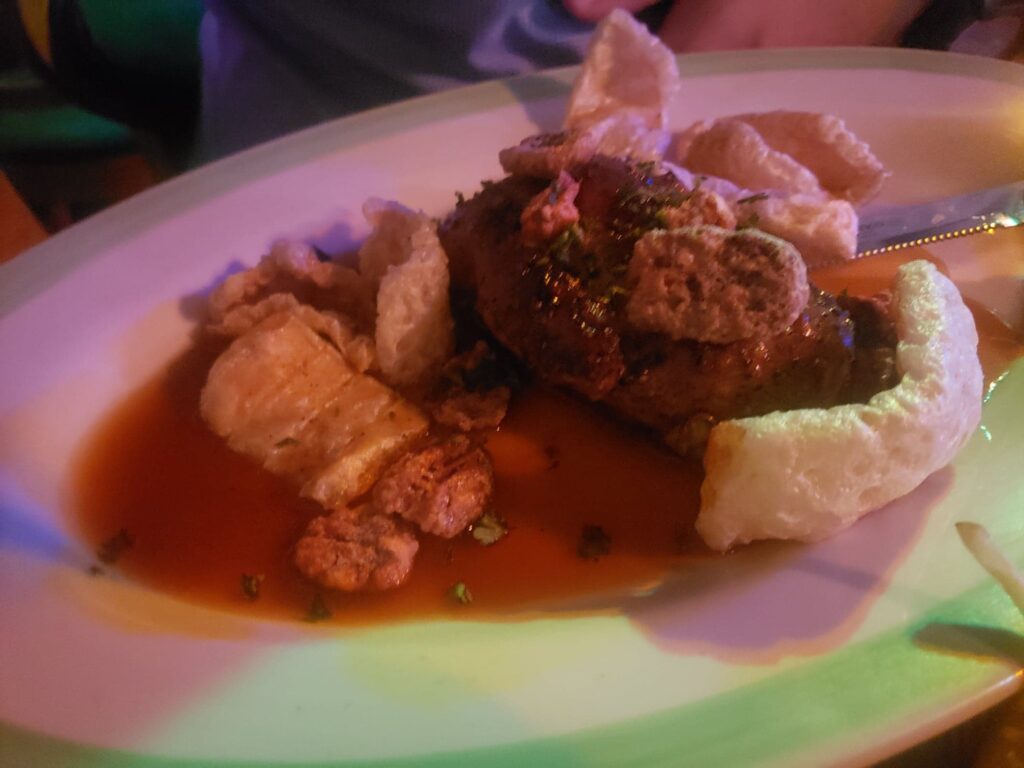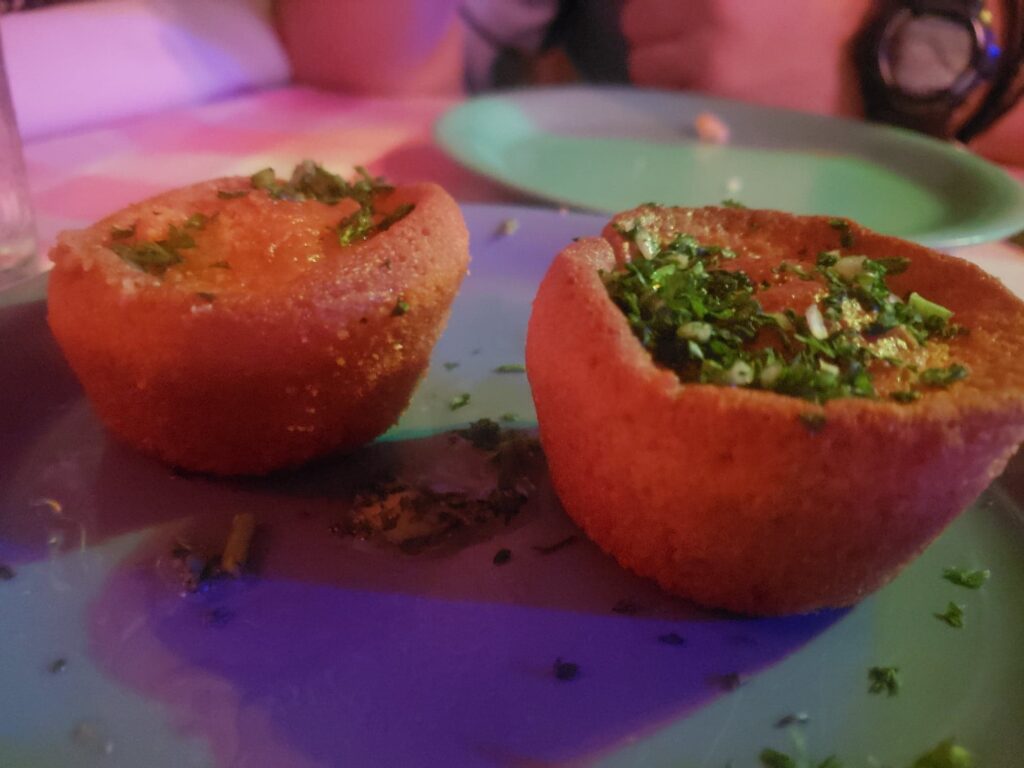 ---
Day 3: Willa Jean & The Garden District
Although I've been to New Orleans several times, I had never been to the Central Business District. This felt like a complete 180 from the NOLA experience we were used to. Skyscrapers are not something that I typically expect when I think of New Orleans!
We found a cute bakery/café in the city that offered both take-out and indoor/outdoor seating. To be honest, I didn't know what to expect when we went in. I thought it would be more like a Starbucks type of environment; however, it appeared that they offered full service as an option. So this may be something we try in the future!
Here are some pics of what we had for breakfast!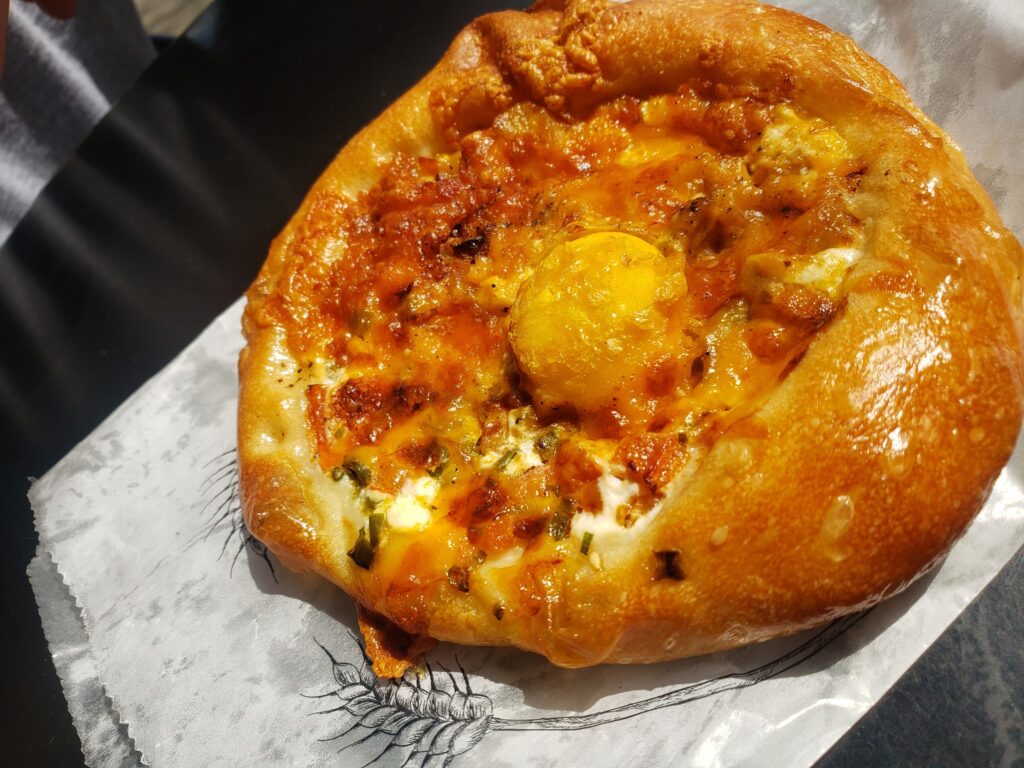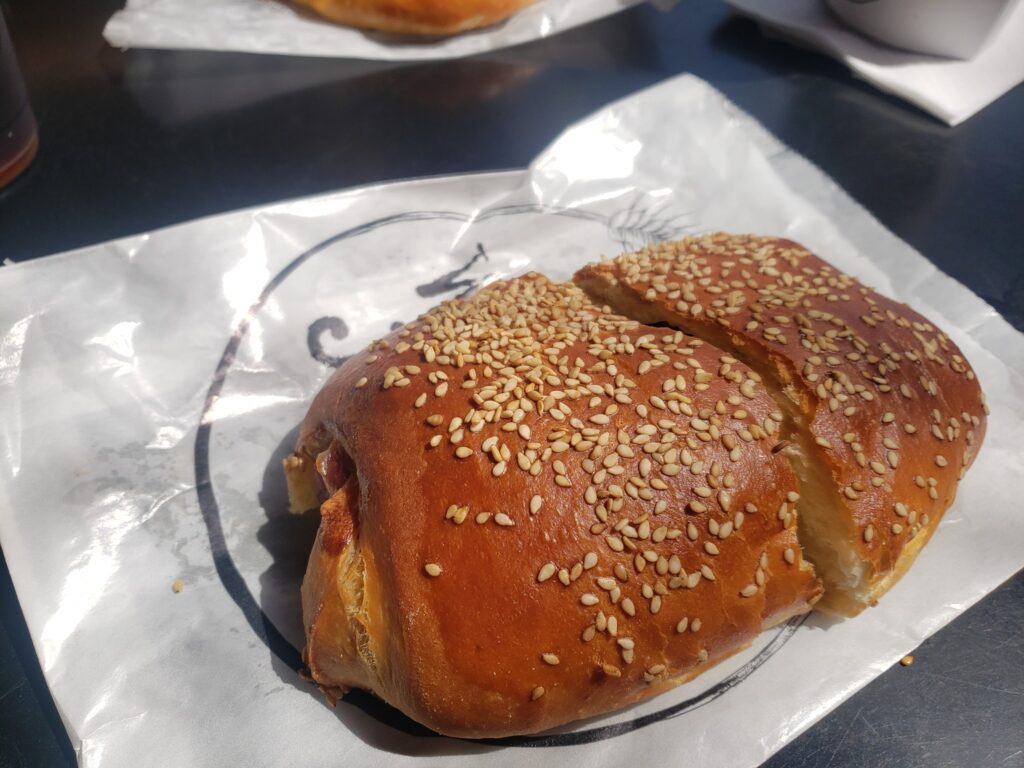 We also purchased some goodies that we could snack on for the remainder of our trip! (So flipping good!!)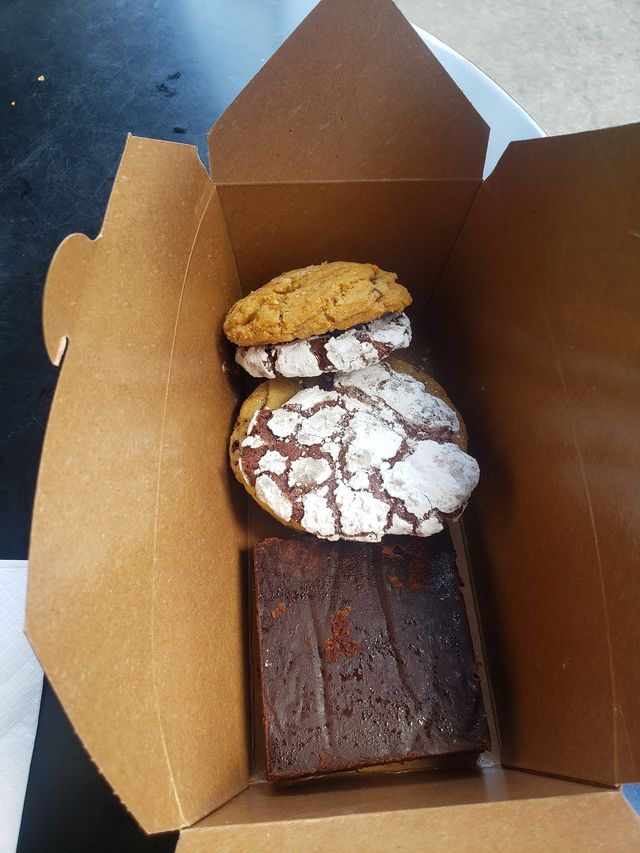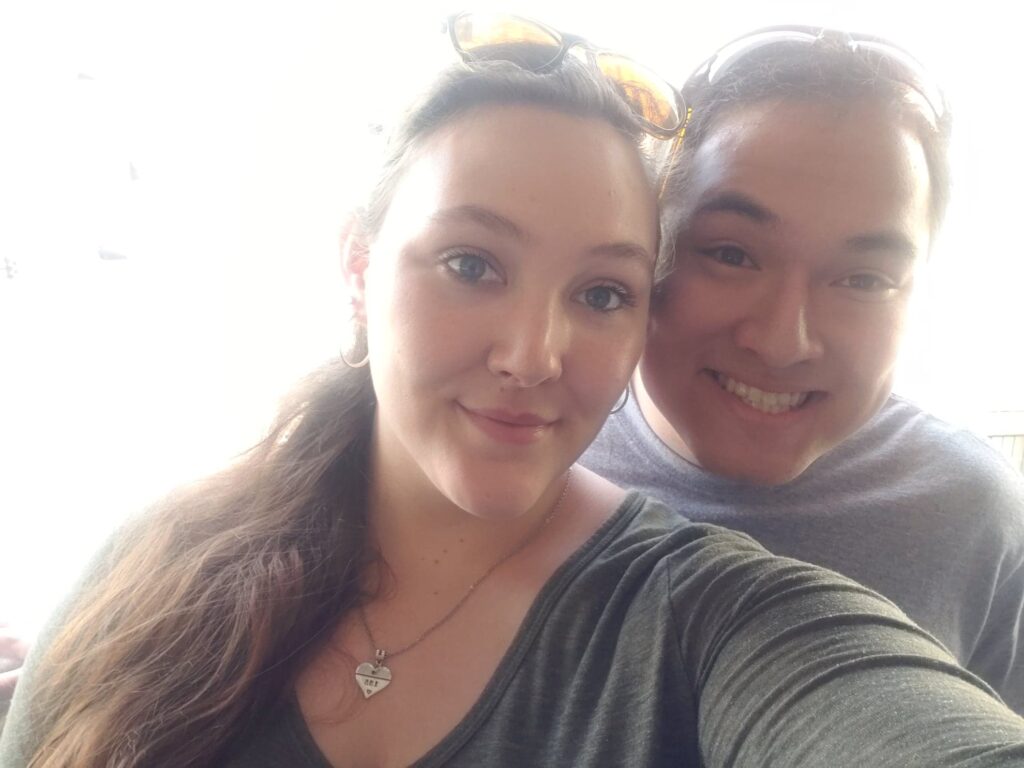 While exploring New Orleans, I thought it would be fun to tour the Garden District. Basically this area is full of gorgeous houses, beautiful lawns, interesting decor pieces, and a lot of history!
If you can't tell from the gallery below, I was kinda obsessed with the pink houses.
During this time, we were also looking for a cemetery to walk through. I've been to a cemetery in New Orleans before because the history can be so interesting. Unfortunately, the cemetery we came across was closed to the public. But one day, Tim and I will have to return so that he can hear the history from a tour guide there!
---
After we self-toured the Garden District, Tim and I set out to find the Tree of Life. Which was a WHOLE ordeal.
We found the tree pretty easily and enjoyed taking some super fun and cute photos together and posing in front of the tree!! Then we decided it was time to head back to the Airbnb so we could get ready for dinner…
So, we headed to the car and went to unlock it… Only to realize the keys were LOCKED inside the car. We decided we would call AAA for assistance so they could open our car door. They said it would take about a half an hour to come to our destination, which would have been completely fine except it started to absolutely downpour. Fun.
At the moment, it seemed like a pretty stressful situation, but now I can look back and laugh at it! You can see we were very much all smiles before this minor incident and were back to mostly smiles once help was on the way, haha.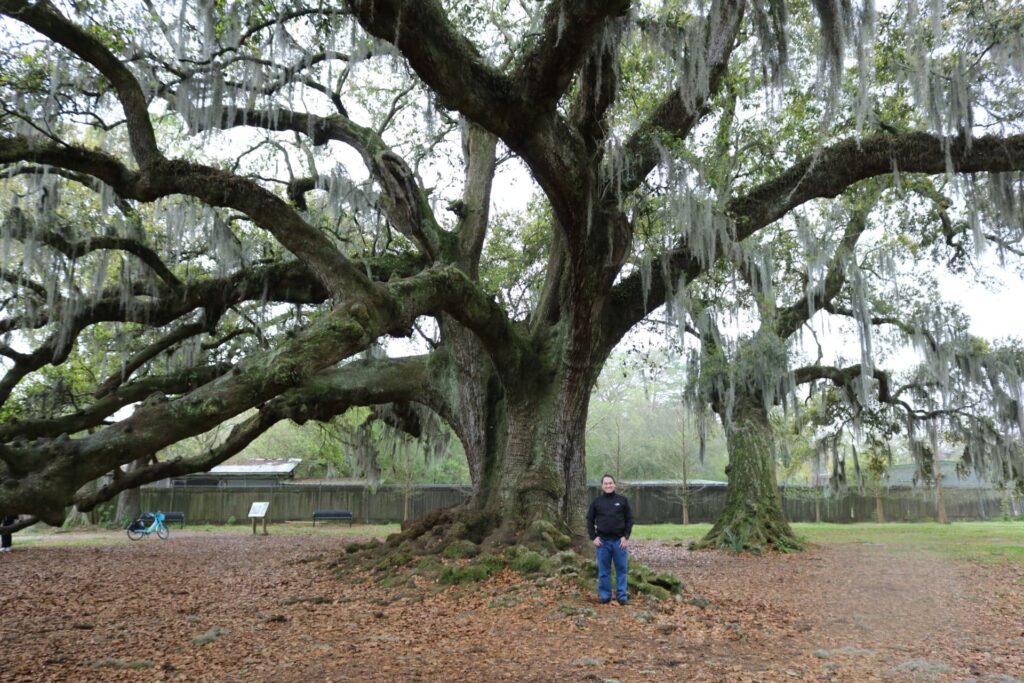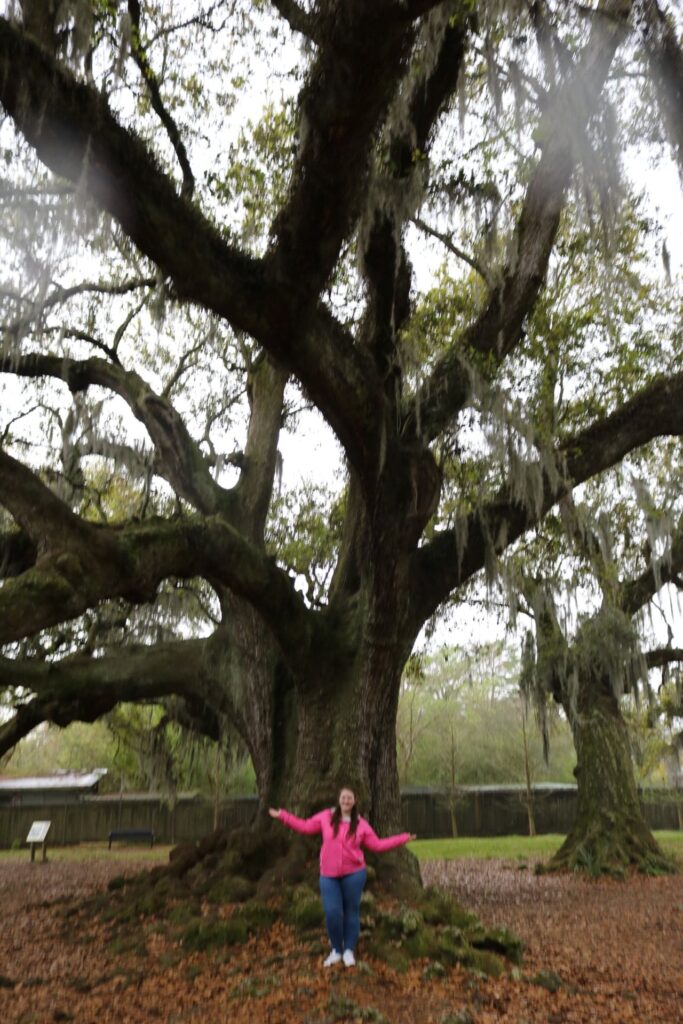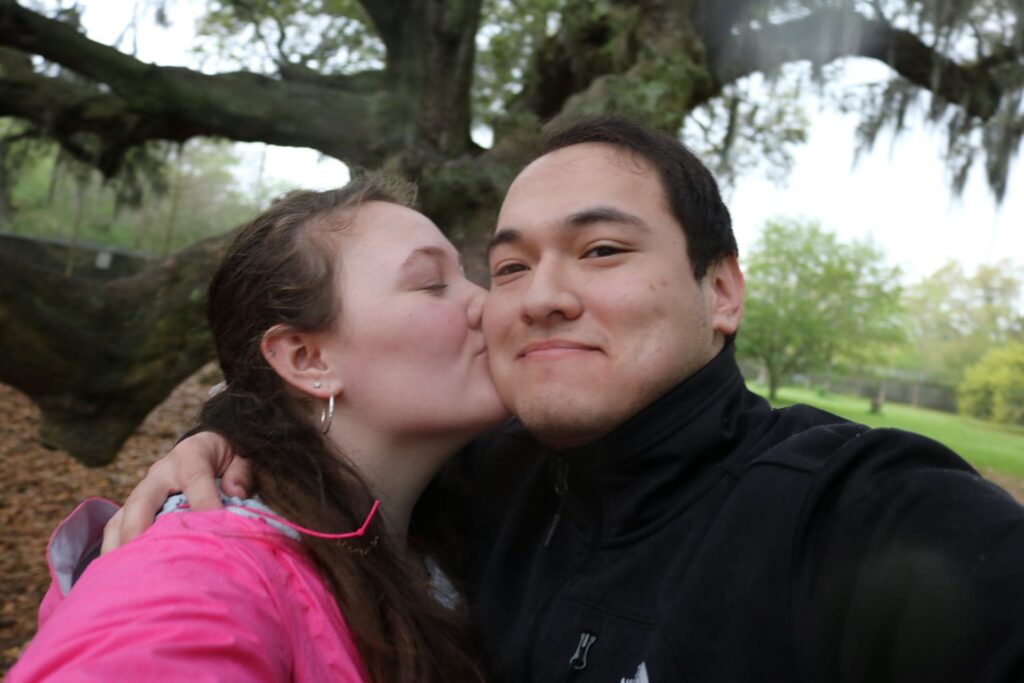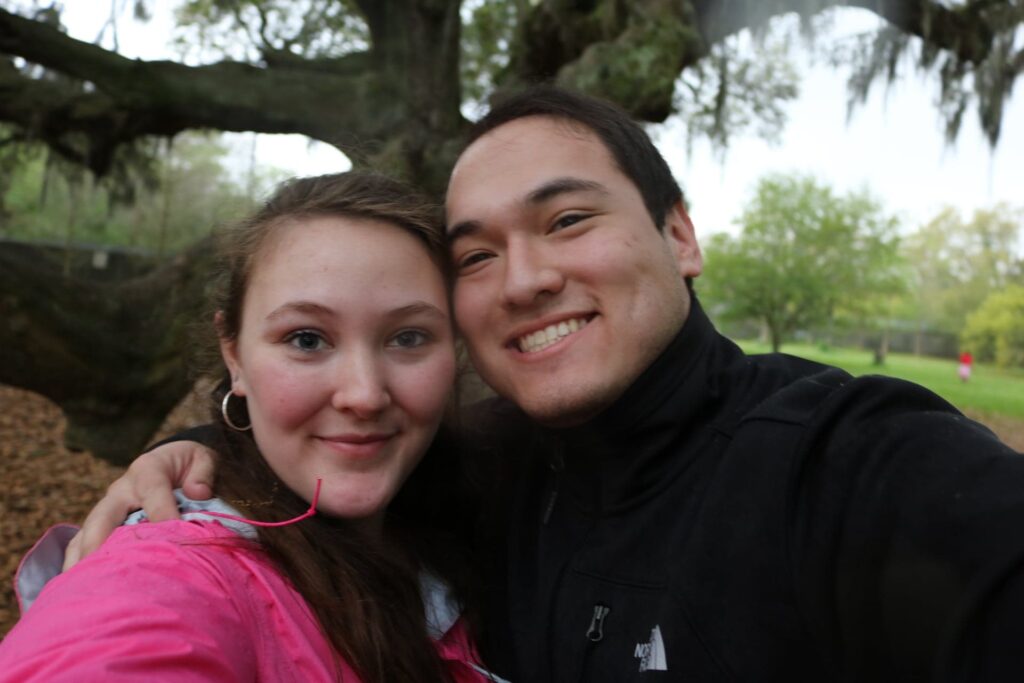 Once we were in our car, we drove to where we were staying to dry off and change into dry clothing!
For dinner on our last night, Tim and I visited K-Paul's Louisiana Kitchen. I am so glad that we had the opportunity to go here, as the restaurant has now closed their business.
For an appetizer, Tim and I had rabbit tenderloins. Which honestly, freaked us both out a bit when thinking about eating them. However, they leaned on the authentic side of New Orleans/ Louisiana cuisine, so we thought "when in Rome", we would give them a chance. They were actually extremely tender and had a nice savory taste. I don't think I managed to get a picture of them, but they were very similar to what chicken tenderloins look like!
For our actual meals, I enjoyed a Duck, Shrimp, and Andouille Alfredo Pasta. WOW. The flavors of the duck, shrimp, and sausage is amazing together. The creaminess of the sauce with the pasta is also great! It was just one of the best meals that I had on this trip!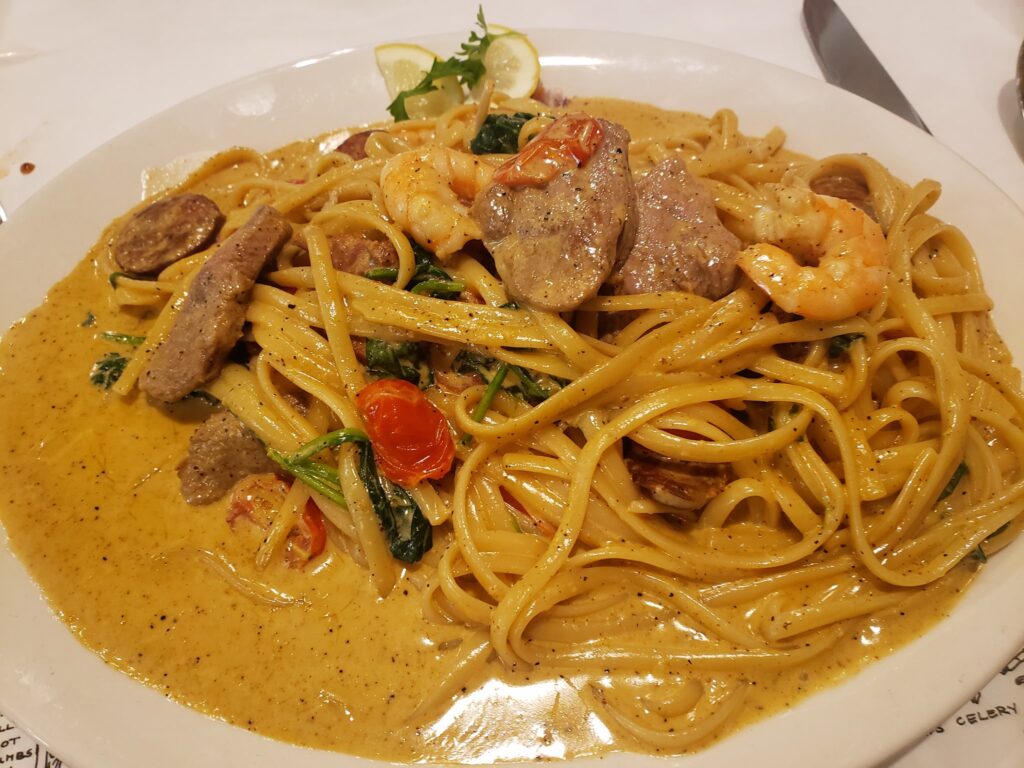 Tim enjoyed the K-Paul's Ribeye, and that dish was amazing as well! I mean, look at that steak and the creaminess of those potatoes…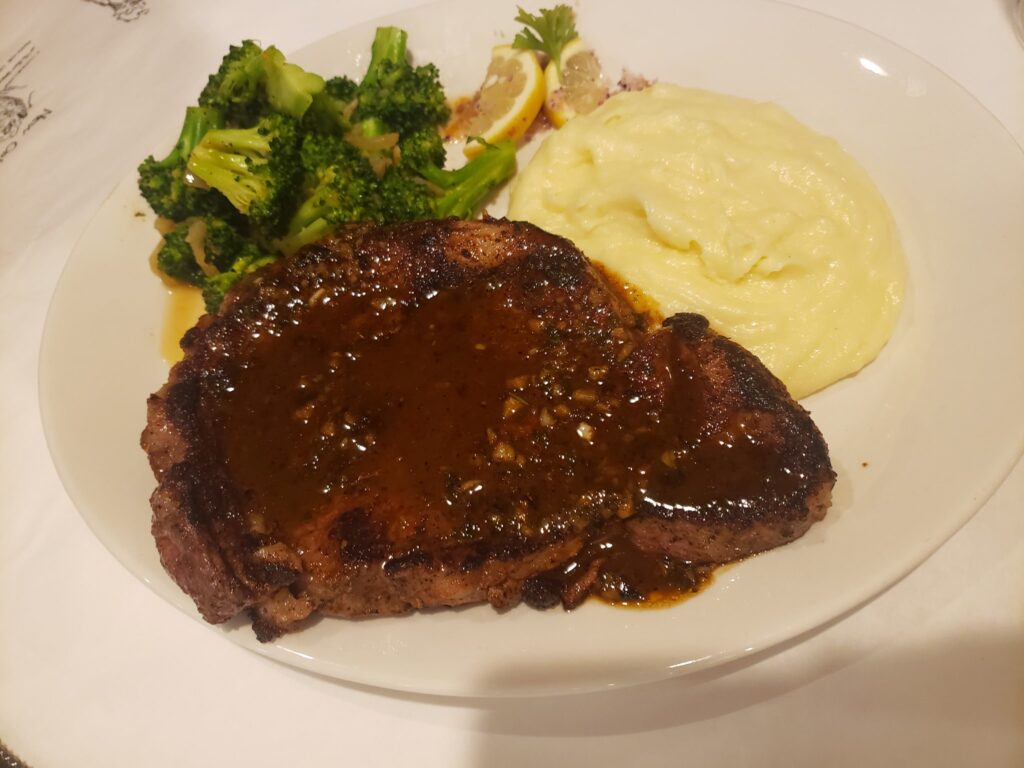 Of course, we had a crème brûlée to celebrate our last night in NOLA before heading to Savannah! We also had a Bailey's Irish Cream Coffee. Delicious!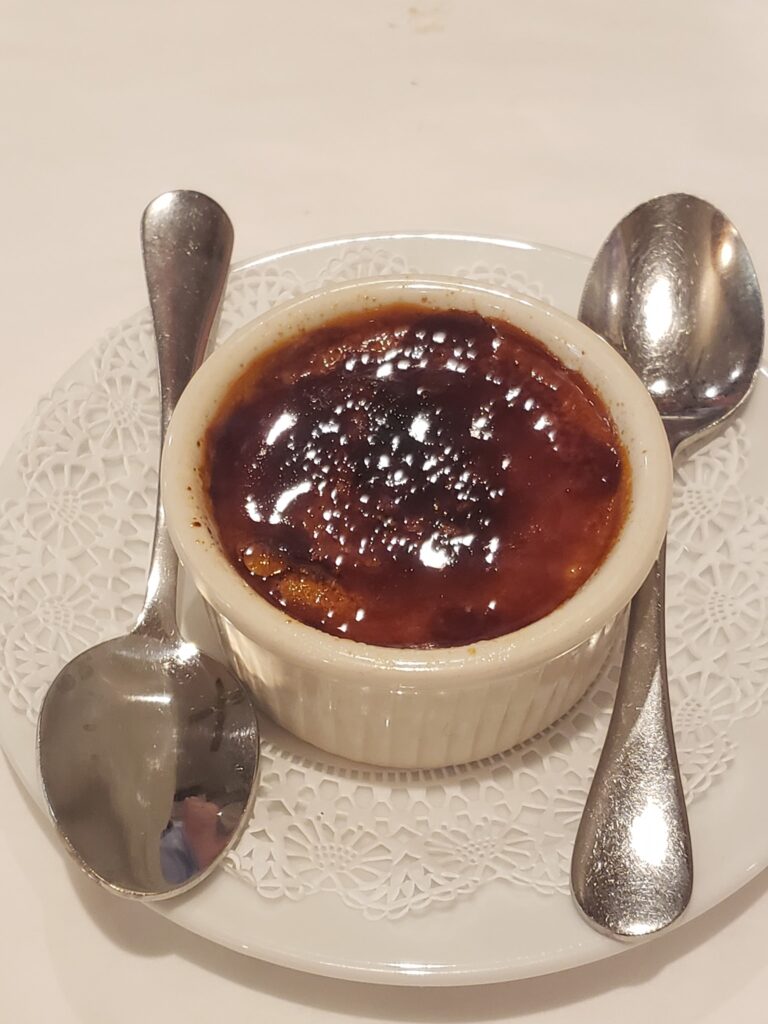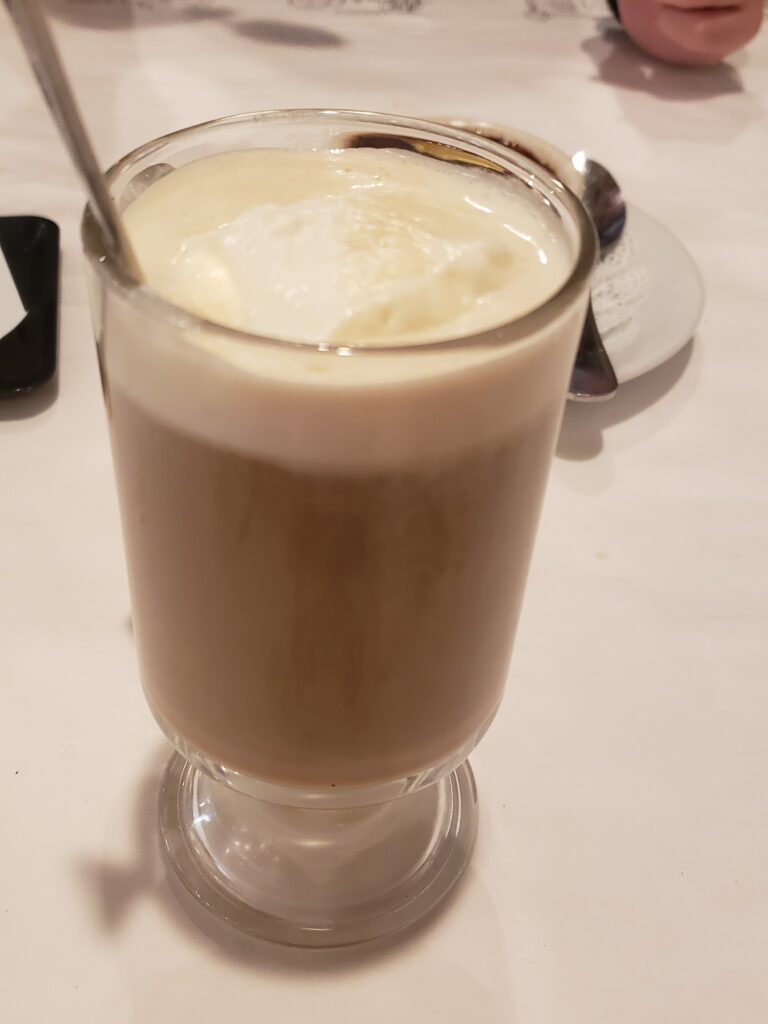 ---
Tim and I had an amazing time in New Orleans together. We accomplished a lot of touring, ate loads of great food, listened to some amazing music, saw beautiful pieces of artwork, and enjoyed each other's company 🙂
---
I'll be posting the last part of our trip (A.K.A The Savannah Portion) soon, so make sure to swing by soon!
---
Have you been to New Orleans? What's your favorite part of the city? What should we do next?
Let me know in the comments below & don't forget to follow my accounts for more content!