Rae Dunn has been a well-known brand for the past few years; however, I am just now starting to get into the trend myself.
Before, the labels and wording on Rae Dunn pieces weren't my favorite idea for decor; however, it has grown on me in the past few months.
Recently, both my mom and my oldest sister have hopped on this trend, which may or may not have been where I got my inspo! haha.
I thought I might share with you all the first few pieces of my collection! If it continues to grow, then maybe I'll do an updated blog post in a few months.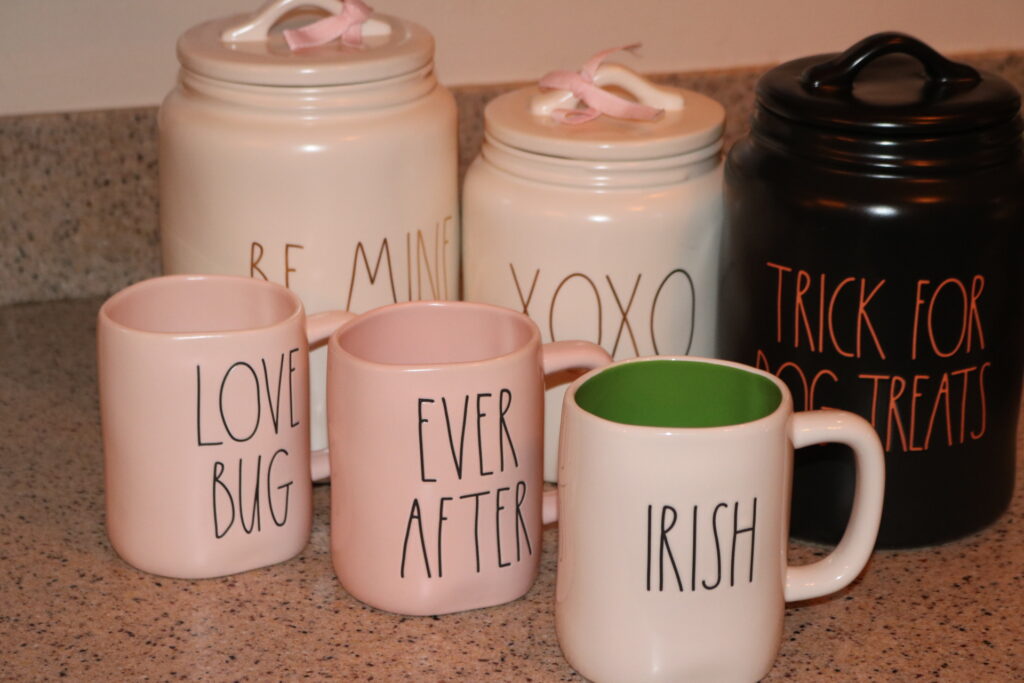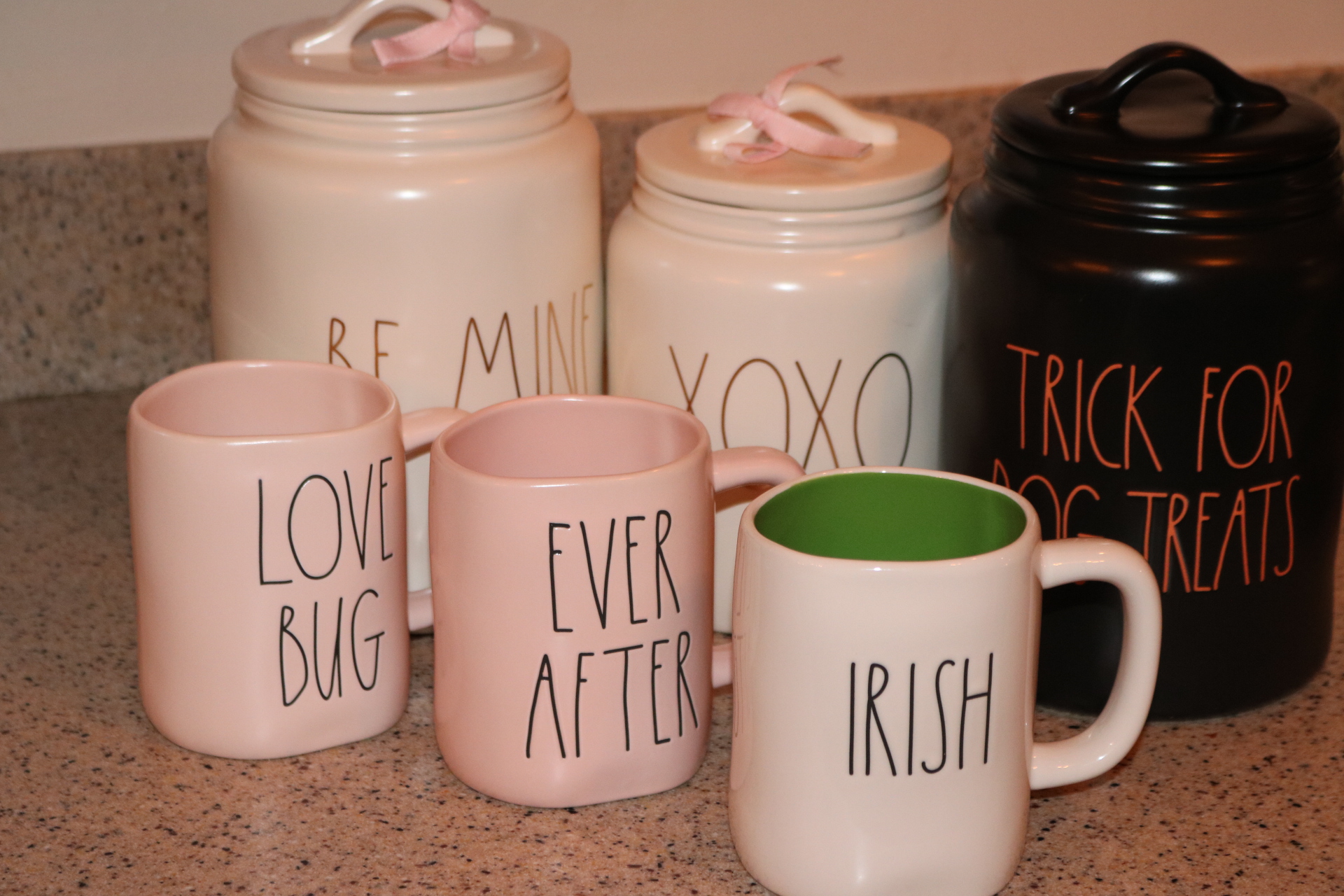 All of these pieces in the photo below were found at my local Marshalls store. The collection is a bit random, but they are all centered on holidays. Valentine's Day, St. Patrick's Day, and Halloween. I've included the prices that I found them for as well.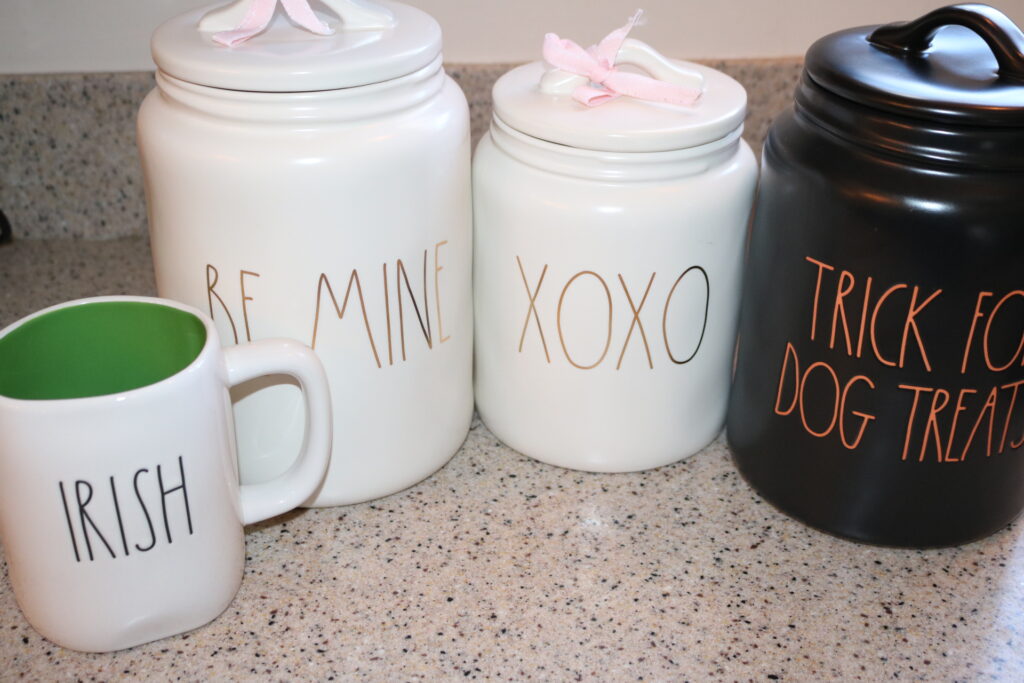 ---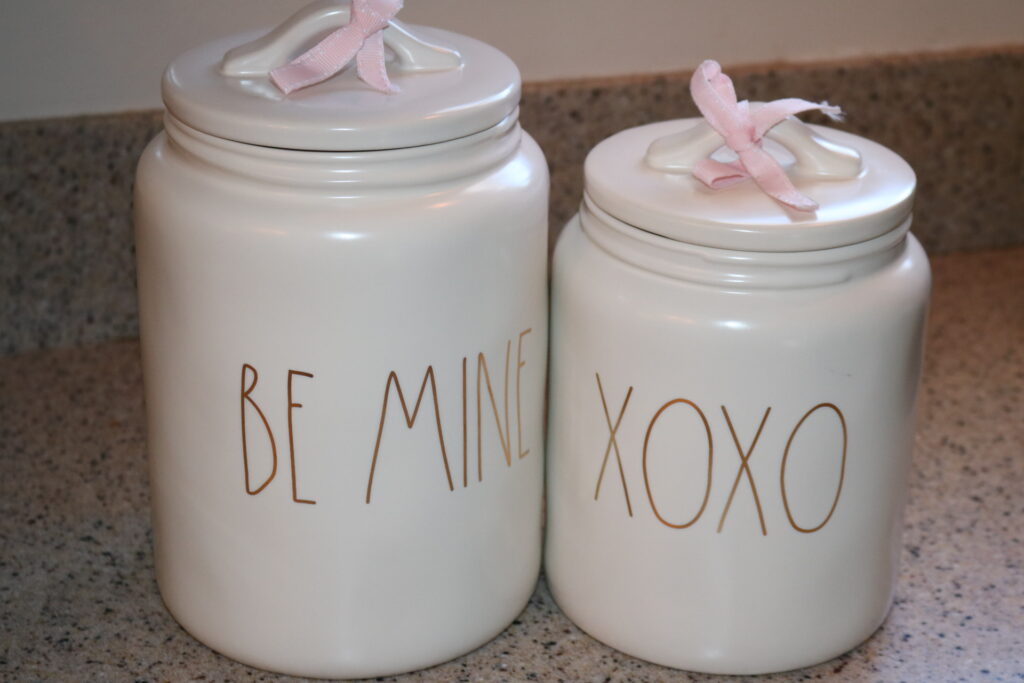 The first two pieces are absolutely adorable. The "Be Mine" and "XOXO" lettering are metallic gold. This lettering stands out beautifully against the soft cream of the jars.
With Valentine's day just around the corner, and my wedding coming up in June, these pieces may be a staple piece in my kitchen over the next year.
The "Be Mine" canister was at Marshalls for $14.99.
The "XOXO" canister was at Marshalls for $12.99.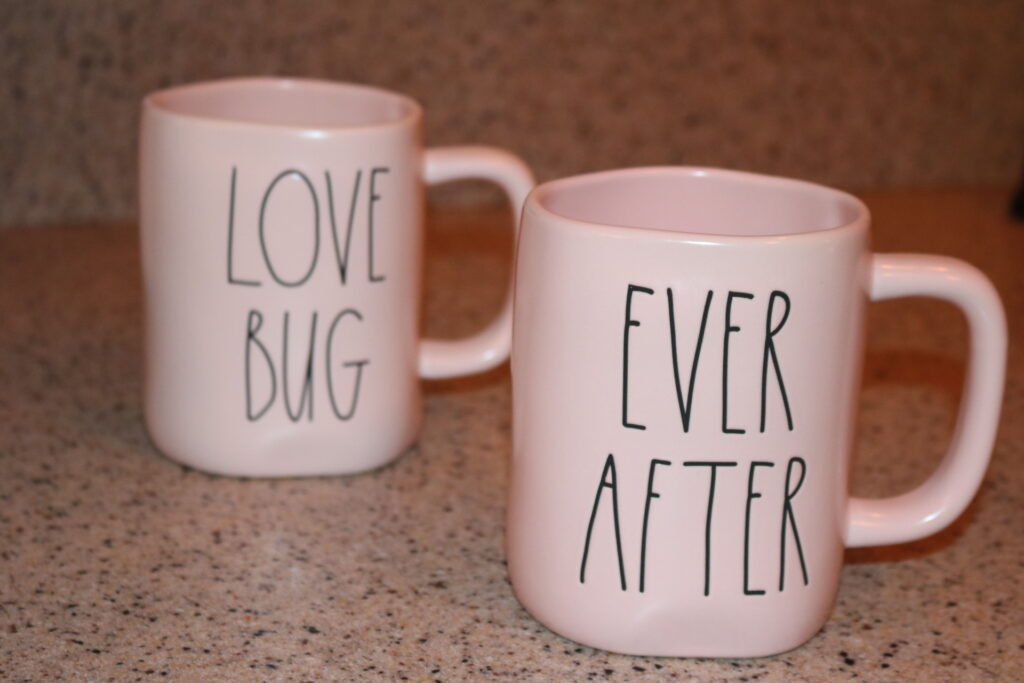 The two mugs in these photos are so adorable and I just love using them. The pale pink are perfectly girly. Also, these mugs are HUGE and amazing for a nice cup of hot coffee.
The first mug stating "Ever After" makes me so happy as Tim and I are getting married this year! This mug was purchased at TJMaxx for $5.99.
The next mug stating "Love Bug" is perfect for the month of February. This adorable mug was also purchased at TJMaxx for a total of $5.99.
---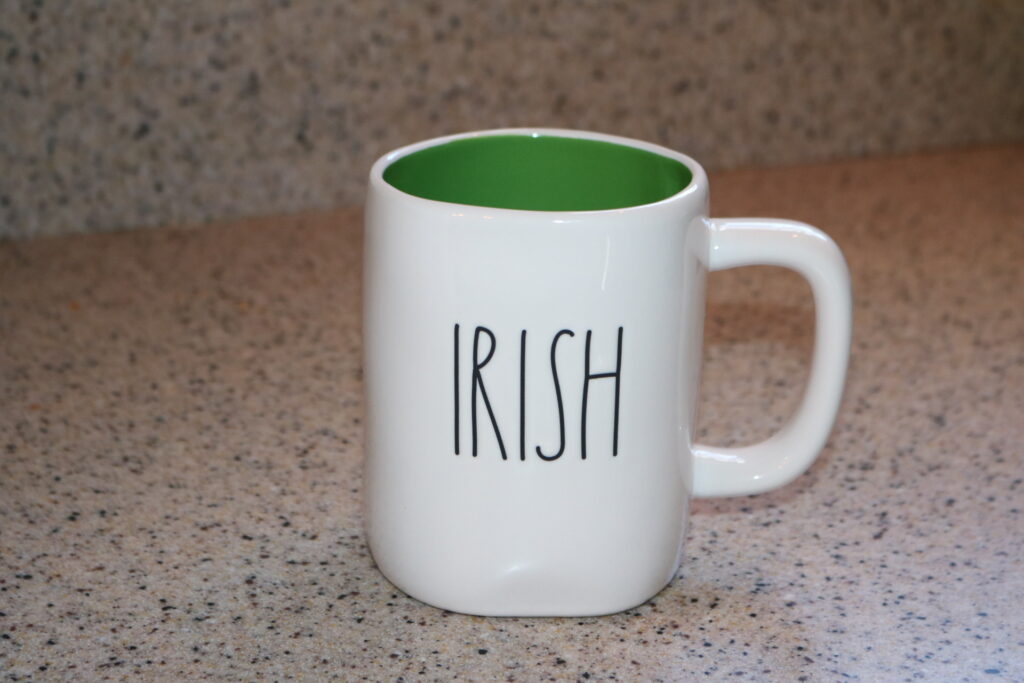 The next Rae Dunn piece is one for the Irish! I love that this mug is double sided with "Irish" engraved on one side, and a shamrock engraved on to the other. The green inside to this mug adds a little special token for those of us who are Irish.
This mug rang up for only $5.99 at Marshalls.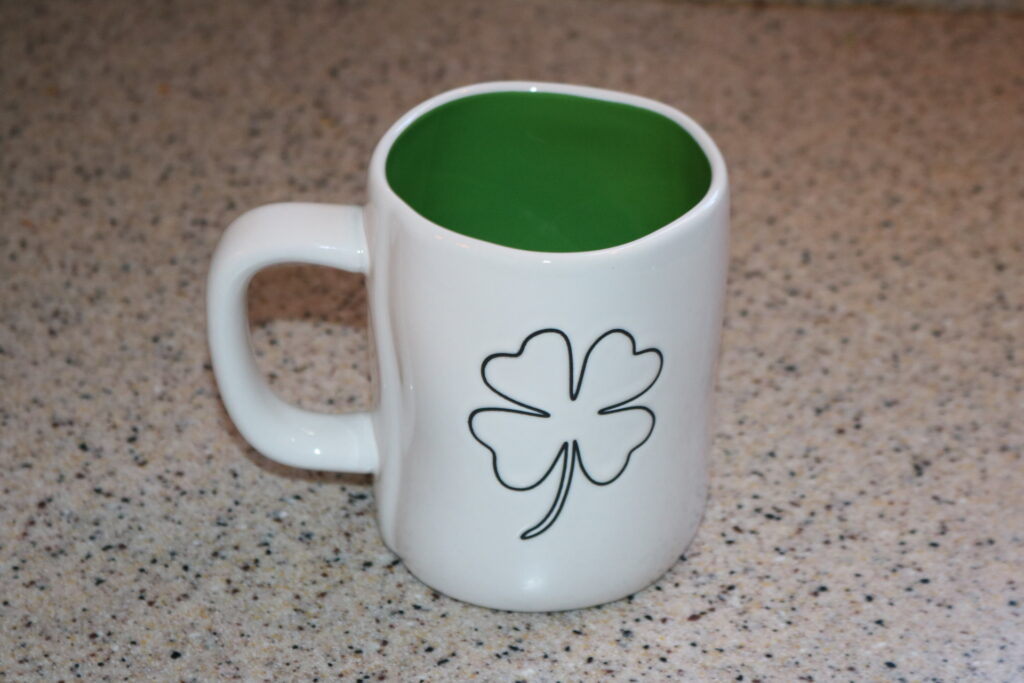 ---
The final piece I have added to my collection is Halloween themed. It is absolutely perfect for any dog lovers. Our dog Gus will definitely enjoy the dog treats that come out of this festive canister!
If you are a fellow dog lover, meet our dog Gus here and learn about his adoption story ?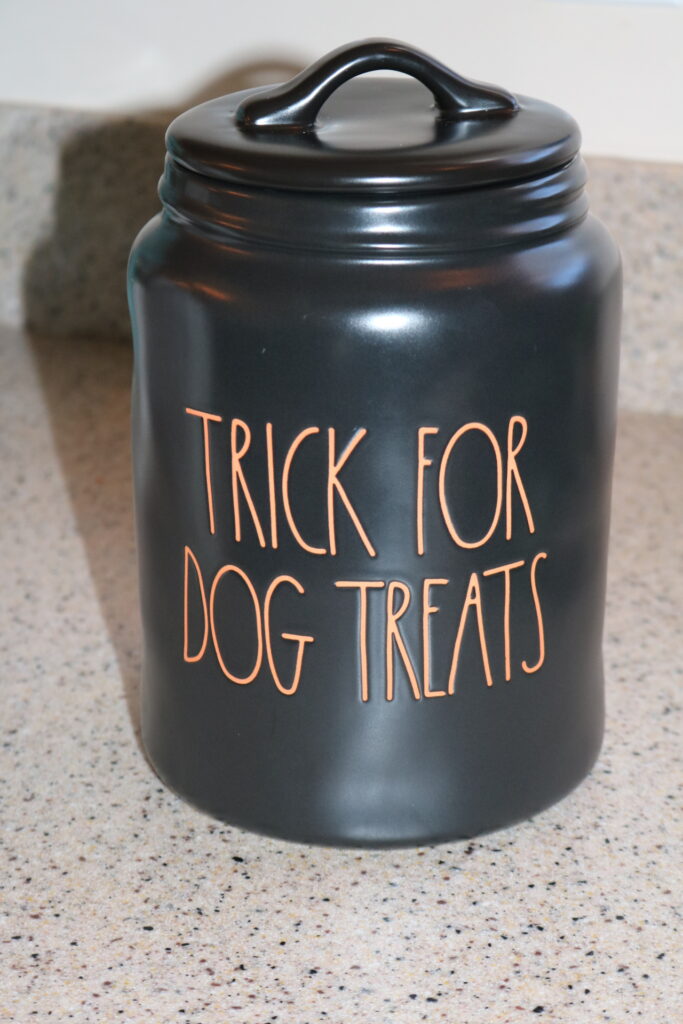 The price for this jar was an incredible find for only $7.50! It was on the clearance shelf at Marshalls.
---
Do you shop for Rae Dunn pieces?
If you've found any amazing pieces let me know in the comments below!
Or let me know on one of my social media accounts below!
Don't forget to follow for more content.
---