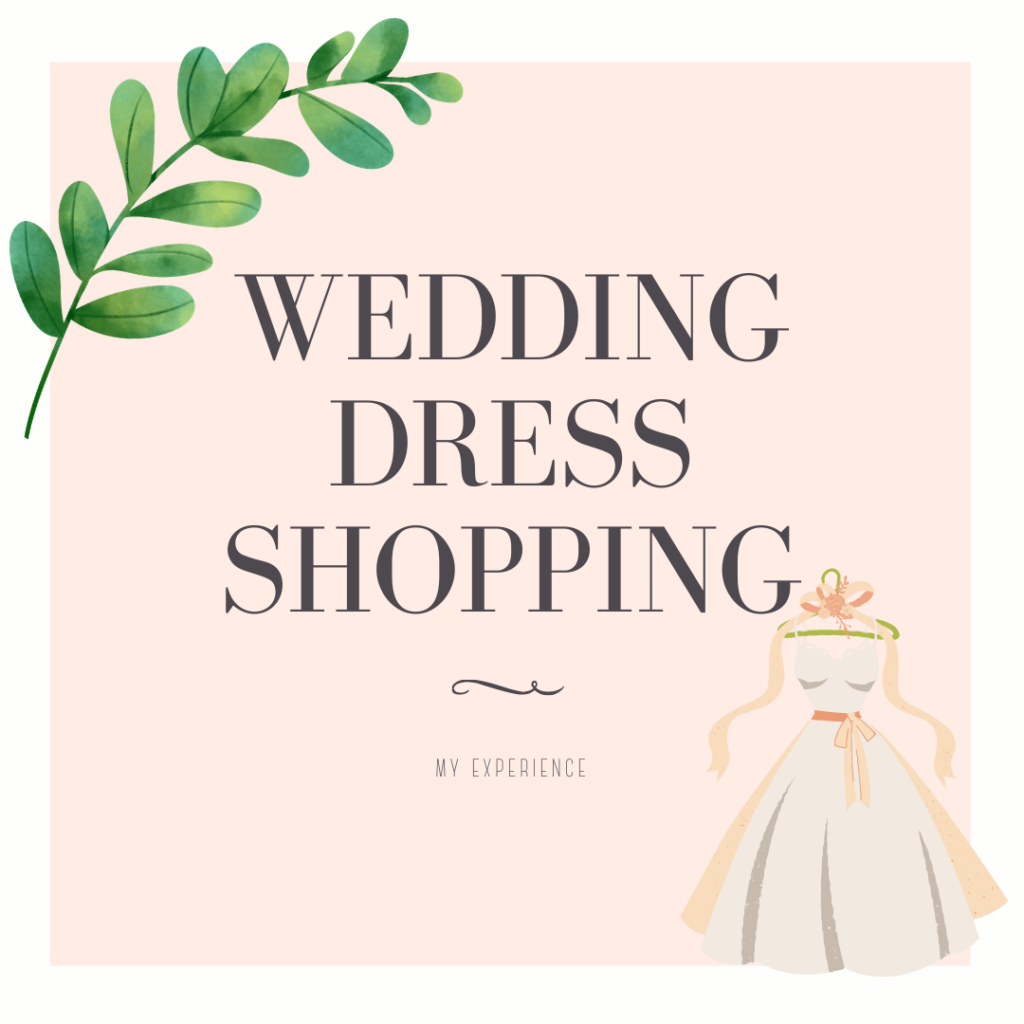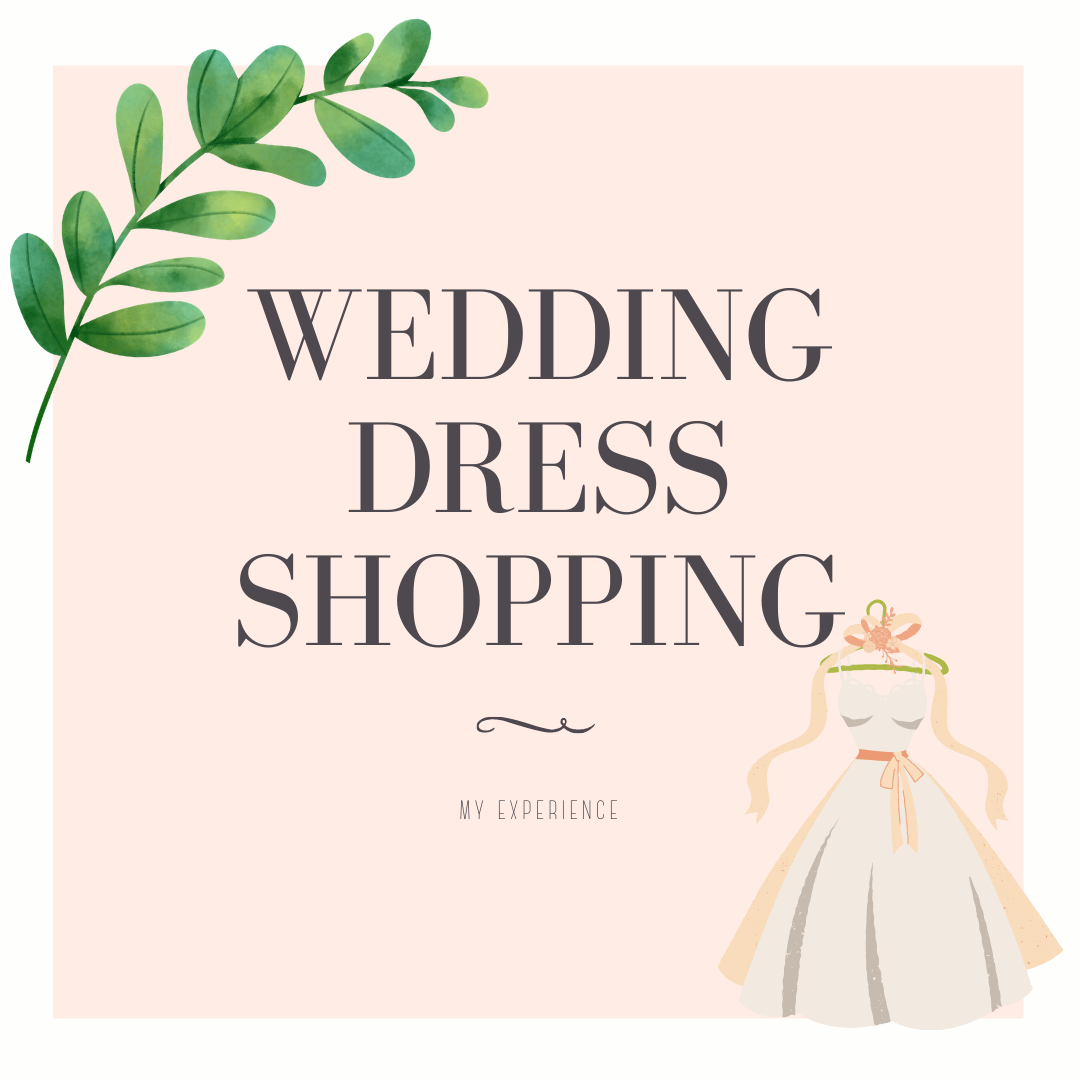 ---
This past week, I finally went wedding dress shopping!!!
Whoo!!!!
Ever since I got engaged, "the dress" has always been an off and on topic for discussion. Lace, beading, length, sleeves, strapless, veil or no veil?! The list goes on… and trust me, I thoroughly enjoyed discussing the dress, all of the possibilities, and looking through my YEARS of accumulated pins on my Pinterest boards. Even brainstorming about the dress was quite a fun experience!
I wasn't sure where I was going to begin my wedding dress shopping; however, my friend Allison (a.k.a my Maid of Honor!) gave me a great shop suggestion! We went to Serendipity, a store located in Southern Maryland.
This bridal shop is a beautiful and elegant little shop full of bridal gowns, veils, bridesmaids dresses, mother of the bride dresses, and even some tux options!
The staff was extremely welcoming and kind throughout the dress shopping experience. From our first steps through the door, to our last, the staff was wonderful!
My guests, my sisters (my bridesmaids), Allison, and my mom, and I, were welcomed through the door and taken on a brief tour of the bridal shop. Afterward, we were taken to a seating area where I would soon be showing off some dresses! There were mini water bottles and adorable cupcakes welcoming my guests 🙂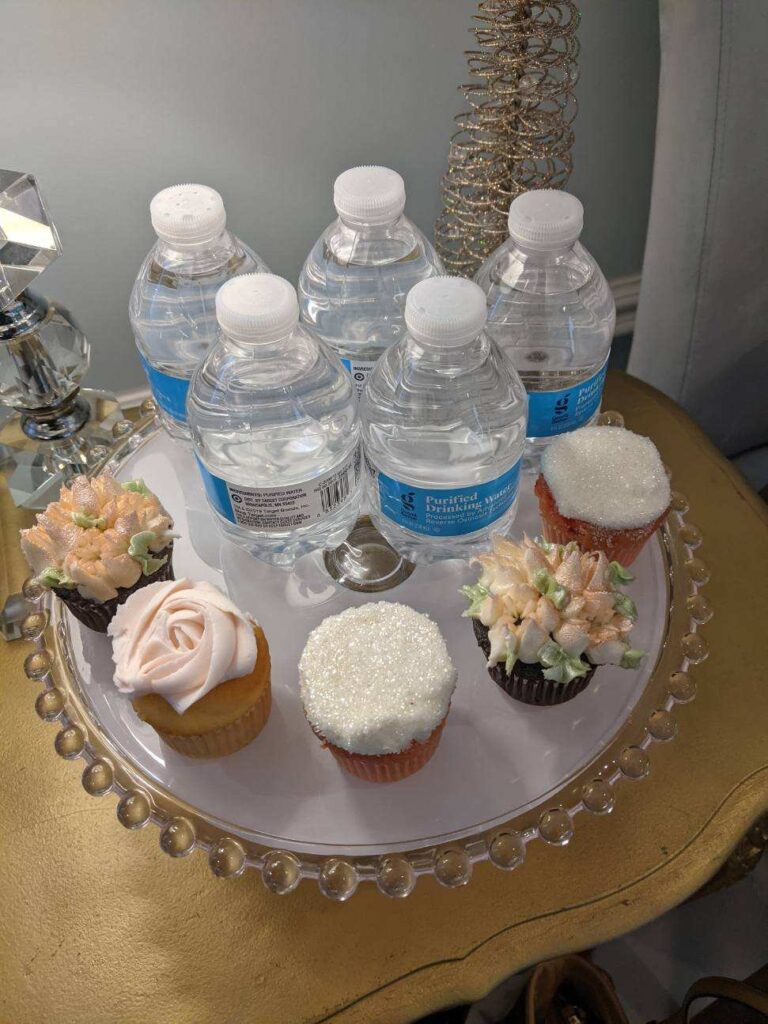 ---
Once we were seated, the bridal consultant invited me to walk around the shop to pick up dresses together. I was able to tell her the style that I was looking for and essentially "yay" or "nay" the choices that we picked up. One dress in particular was extremely eye catching and I could not stop thinking about it!
One thing I was quite nervous for was trying on the dresses. Thankfully, I was able to try on the dresses myself and ask for assistance if needed. The consultants were there to zip the dresses, pick up other dresses from the racks, or assist me with straps! It was so nice not having the pressure to be my on my own or to have all hands on board, lol.
Be aware, that the dresses may feel much heavier than you expect them to. I felt like I had to tug up weights when I put the first gown on. Thankfully, after the first dress, the rest didn't feel quite as heavy!
Also, you will definitely feel like a princess in almost all the dresses you try on! Some may not work out, and that's completely alright. But the others, will make you feel amazing! I felt like the materials on the variety of dresses just made me feel so elegant and princess-like. It was great! (They even customized the fitting room to add another exciting touch to my day!)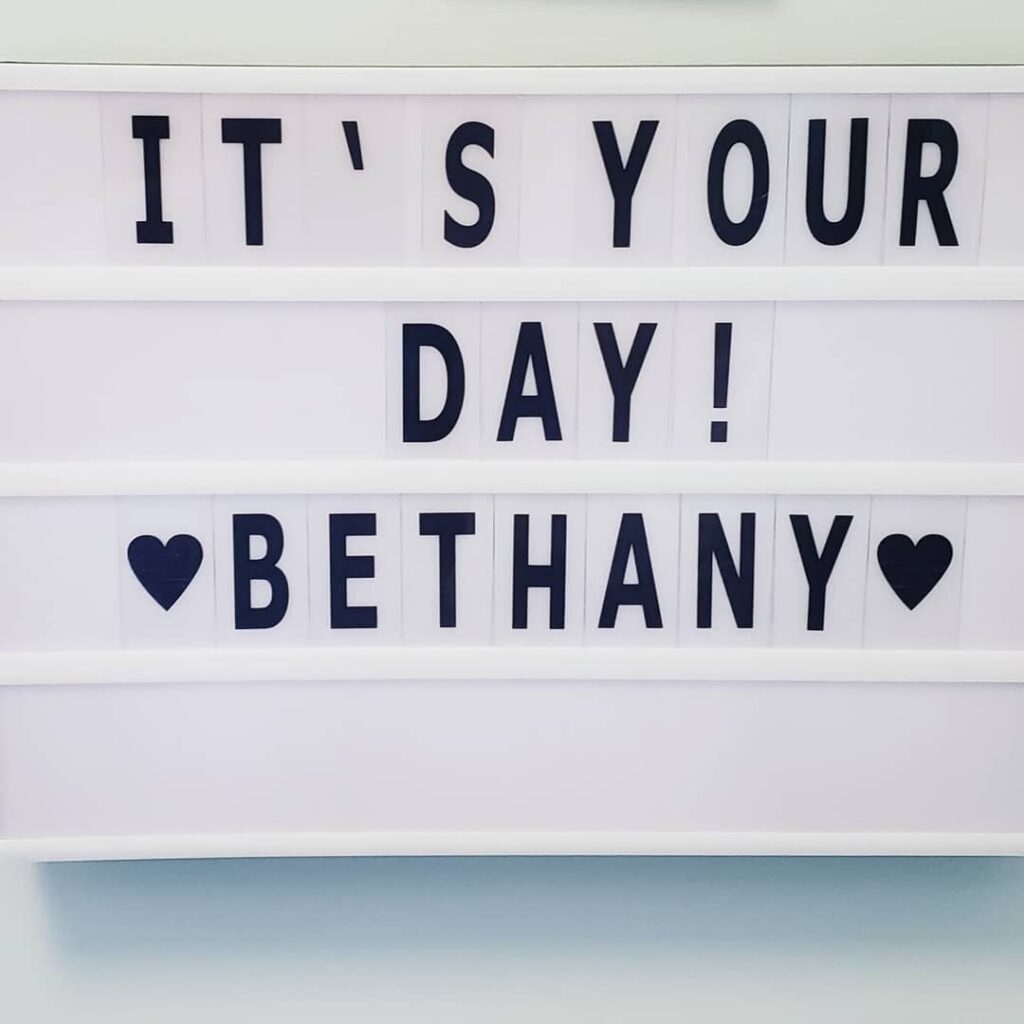 I tried on a total of 6 dresses, and ended up showing 5 off to my family and friend! (Like I said, not all dresses work out!). I fell in love with my dress straight off the rack and the moment I tried it on. My family and friends love it just as much as I do too!
I was able to try on a couple of veils, once the first time I tried on the dress and then I went back after trying on all the dress, and put on the dress with another veil! Both were absolutely gorgeous.
My mom most definitely cried and I teared up when I said the magic word, "YES!", to the dress. It was a special moment and I will never forget it.
When it came down to taking the dress off…
Honestly, I did not want to take it off!
I lingered in the fitting room for just a little bit. I also had to take a couple of selfies in it too, of course!
Afterward, the staff offered us champagne and took a short video and photos as we said "Cheers!" and clinked our cups together. Then we all took turns taking photos together under their chandelier. I held a "I said Yes!" sign and my bridesmaids held flower bouquets!
After everything is all said and done, I now have to wait 6 more months to wear it!
I am so looking forward to wear my dress, that I said YES to, on our special day ❤️